From Spaghetti Pizza to Braised Oxtail: 6 Date Night Destinations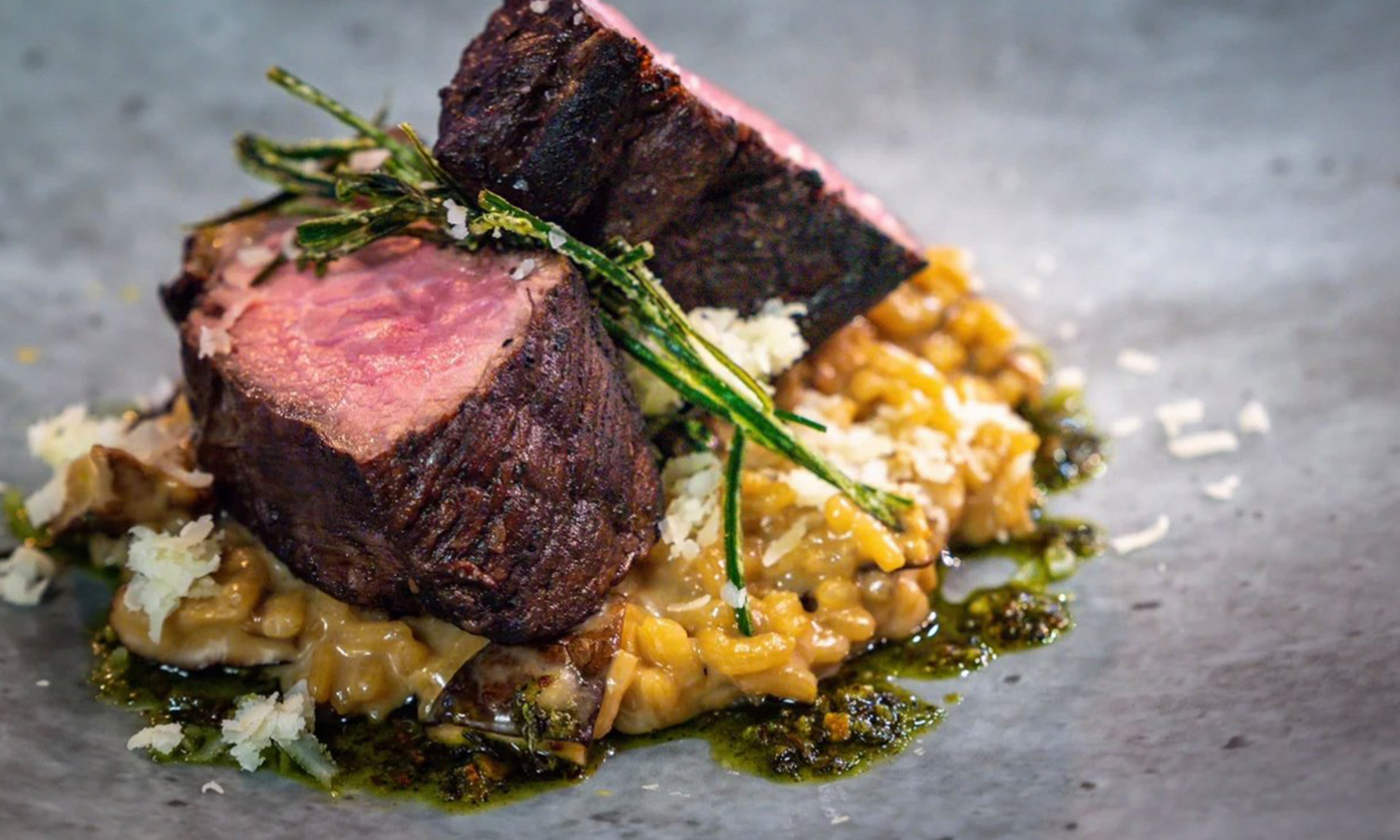 Looking to spice up your date nights? Whether you're vacationing in Maryland, just driving through, or a long-time local, we've got you covered! We first met at a restaurant in Florida and have always shared a passion and desire for great food.
While delicious food is at the forefront of our date-night priorities, we also like to check out places with a unique atmosphere or specialty dish. When traveling, we love to ask locals what their favorite places to go are. Consider us your tour guides to your next great Maryland date!  
Gunther & Co., Baltimore
If you haven't yet been to Gunther & Co. in Baltimore, put this savvy bar/restaurant at the top of your date night destinations list. The open-concept space provides an added level of excitement to the meal — you get to watch it being made! If you've ever wanted to try out being a more adventurous eater, this is the place to do it.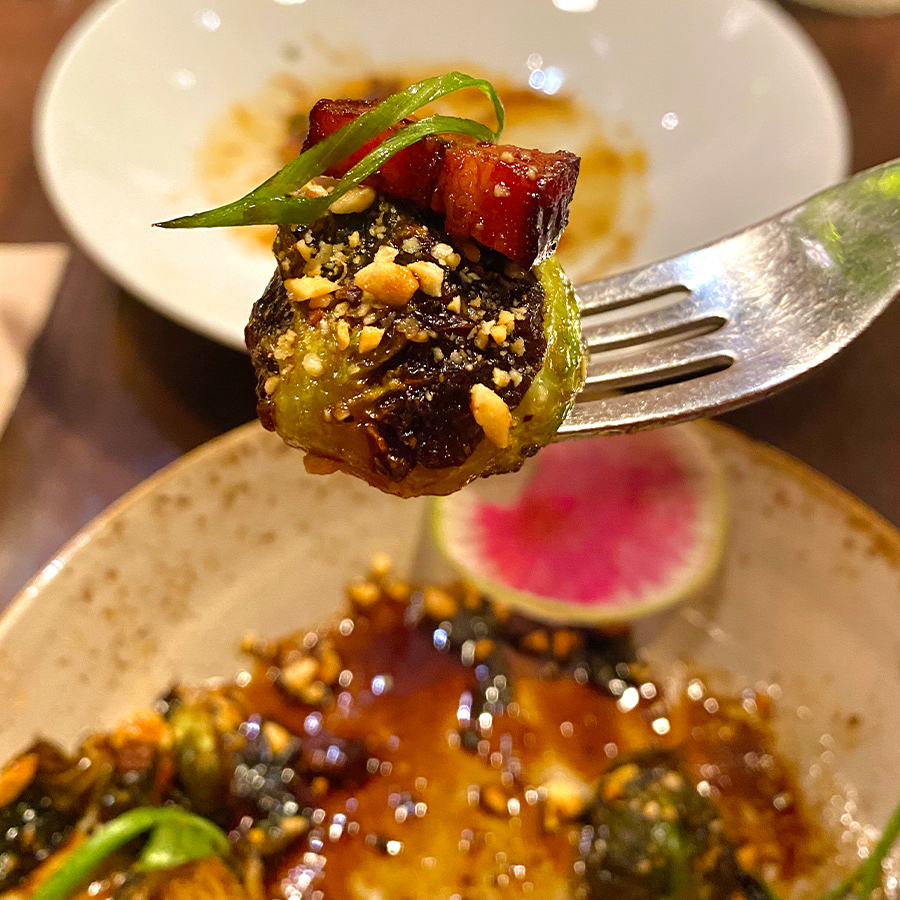 We tried beef tartare for the first time here, and we both can say it is out of this world. We also order the Braised Oxtail with homemade gnocchi, as well as the roasted Brussels sprouts. If offered as a special, Leda recommends ordering the Thai Hot Pot. Connor's favorite special recommends the lobster carbonara with black squid ink pasta. 
Rams Head Dockside, Glen Burnie
With a drink in your hand and your toes in the sand, Rams Head Dockside is the place to be.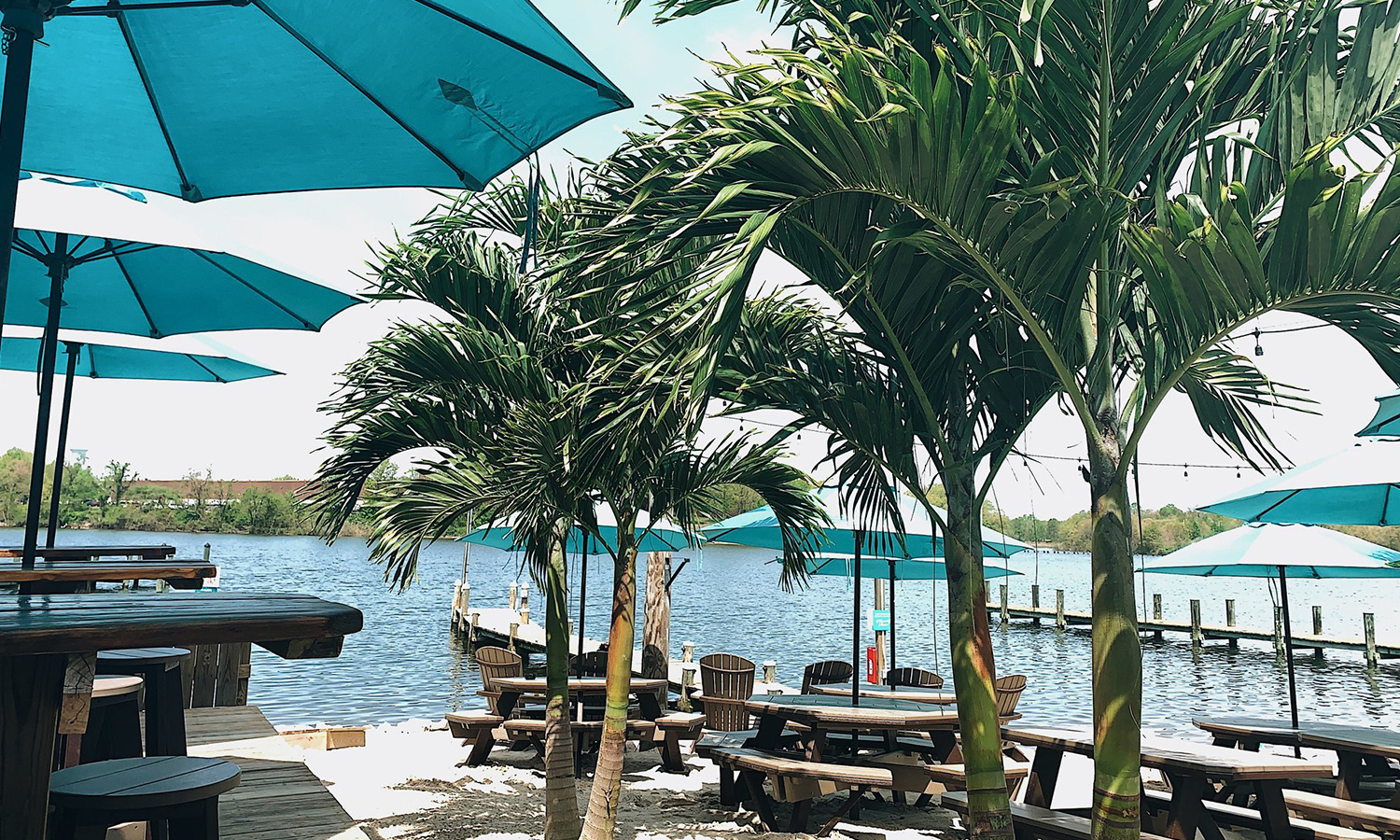 This hidden gem in a Baltimore suburb has a beach out back to enjoy your food and drinks (you can even order your drink in a signature bucket). Their crab dip is exceptional and their nachos are served on a sheet pan for easy sharing. Plus, their Old Bay chicken wings are up to true Maryland standards.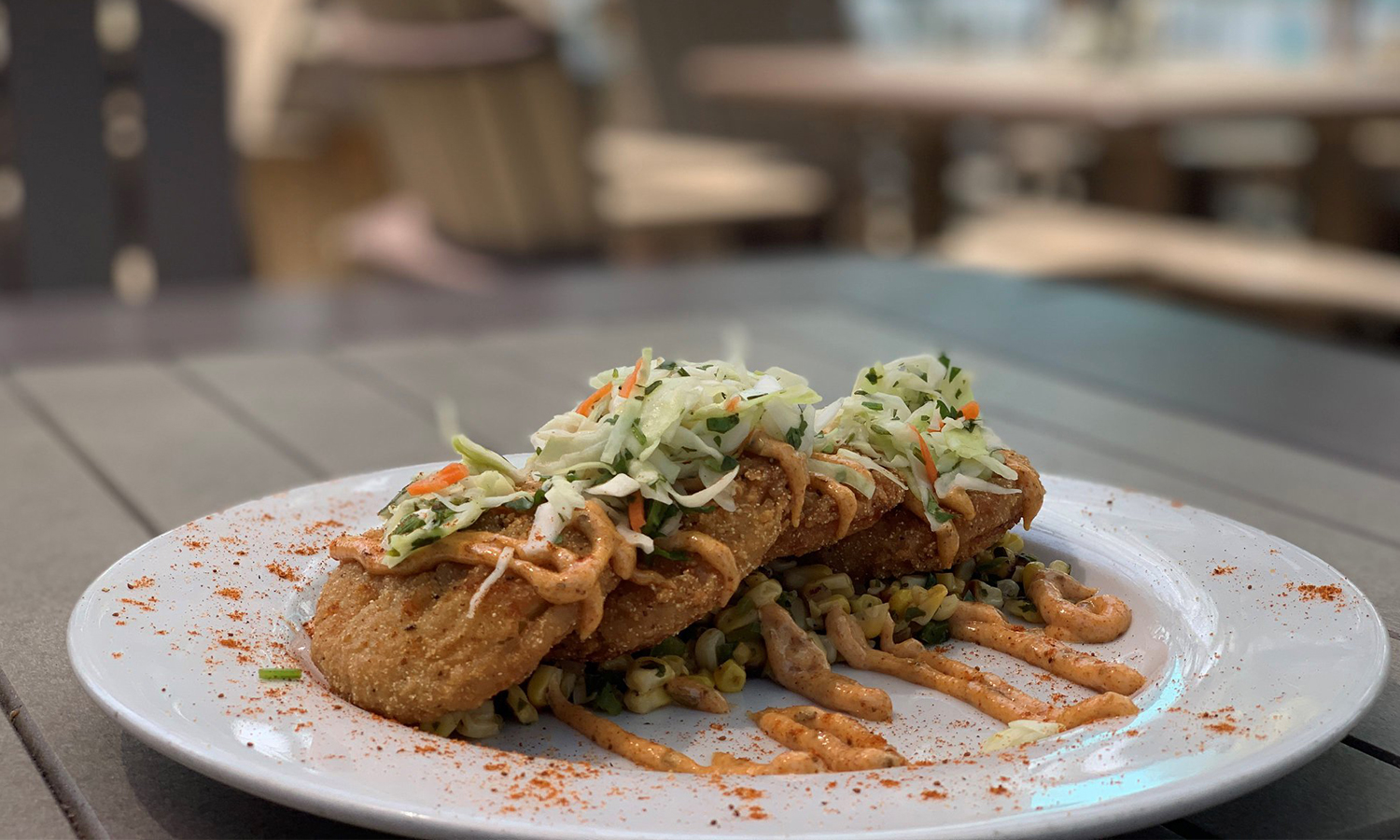 This restaurant makes you feel like you are on a vacation on a tropical island. What are you waiting for? Get in the car and go, already! Leda recommends the Mac and Cheese Quattro with the lump crab. Connor loves their fish tacos, which can be ordered fried or blackened. 
Cafe Mezzanotte, Severna Park
Looking for a cozy atmosphere to snuggle up with your partner? Cafe Mezzanotte is one of our favorite spots to frequent. The food here has never let us down. Their menu is always changing due to their commitment to using locally sourced, sustainable, and organic ingredients whenever possible. They even grow some of their own foods in a garden next to the restaurant during the summer!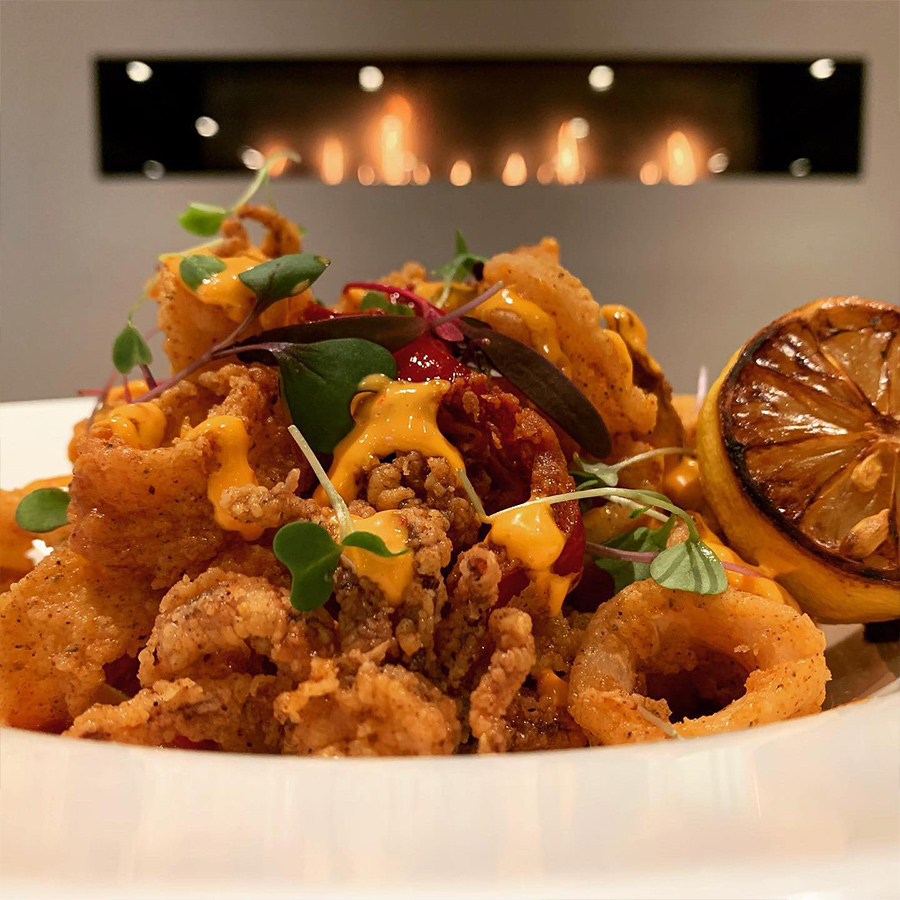 Leda recommends the Fettuccine Mediterraneo with vodka rose sauce. Connor recommends the Braised Lamb Chops — they're tender and perfectly seasoned.
Honey Pig Korean BBQ, Ellicott City
Head to Honey Pig Korean BBQ for a super fun (and delicious) dining experience. This restaurant is so unique because you are able to watch and cook your food right at your table on these big stove-top griddles.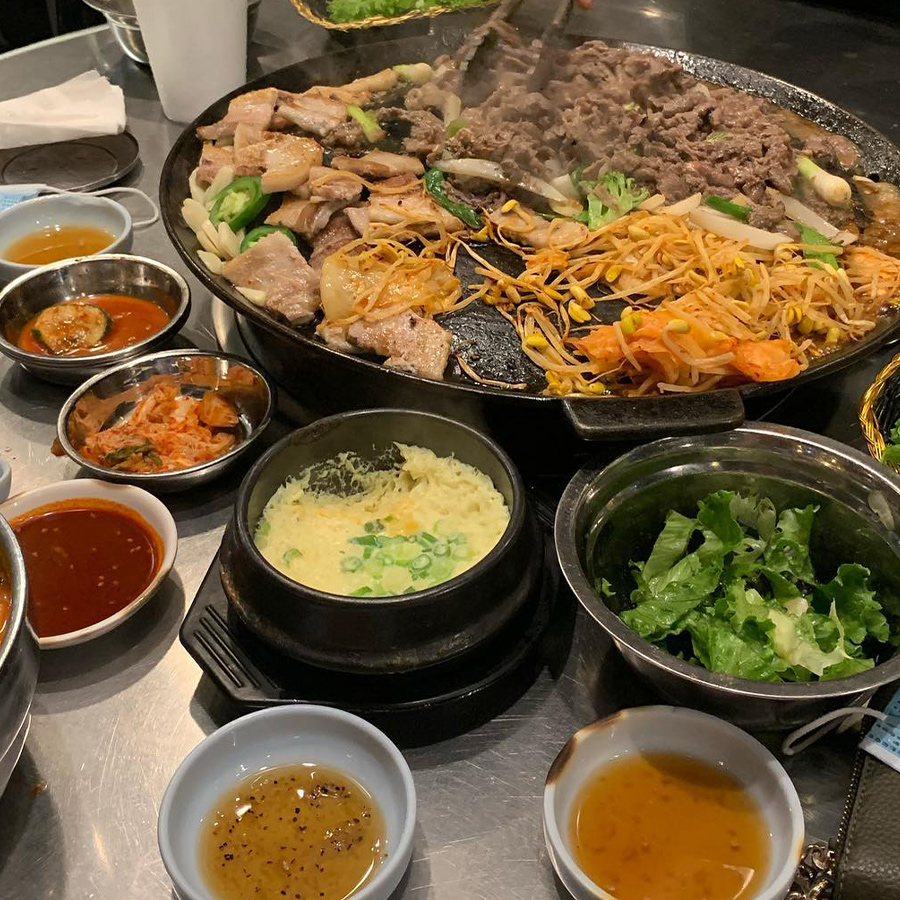 Before you start your meal, you are given a variety of different Korean starters such as Sukju Namul (Soybean Sprout Salad), Kimchi (Spicy Cabbage), and Eomuk Bokkeum (Stir-fried Fish Cake). While you enjoy your meal, you are also rocking out to the blasting K-pop music with the music videos playing on the televisions. Leda recommends the bulgogi and the kimchi pancake. Connor recommends the beef brisket and the japchae. 
Cafe Normandie, Annapolis
Cafe Normandie, consistently voted as one of the city's most romantic restaurants in Annapolis, will make you feel as if you've been transported to Paris. You can't go wrong with anything on the menu here — trust us. However, the Escargots (here's your chance to try snails), Baked Brie with Honey and Toasted Almonds, and French onion soup are all a MUST!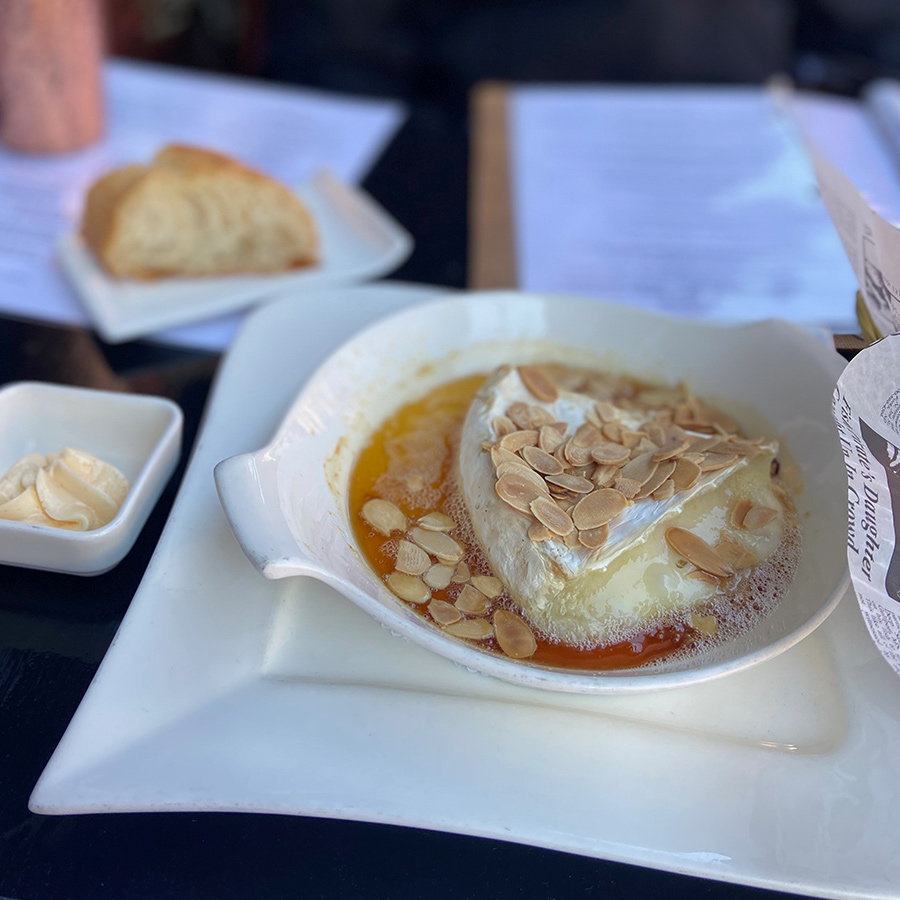 When we can't decide on just one incredible entree to enjoy we get the Chef Jean Louis Special which includes Filet Mignon with Portobello Shiitake Mushrooms, Salmon and Blueberries, Shrimp Provençal, and Crab imperial. Who doesn't love a little bit of everything? If sharing isn't your thing, Leda recommends the seafood pasta, and Connor suggests the roasted duck with raspberry sauce.
Pasta Mista, Towson
You know it's true love when you can both admit you just really want a slice of pizza. Pasta Mista has you covered! This Italian joint located in a strip mall offers a variety of specialty pizza options in addition to subs and pasta dishes.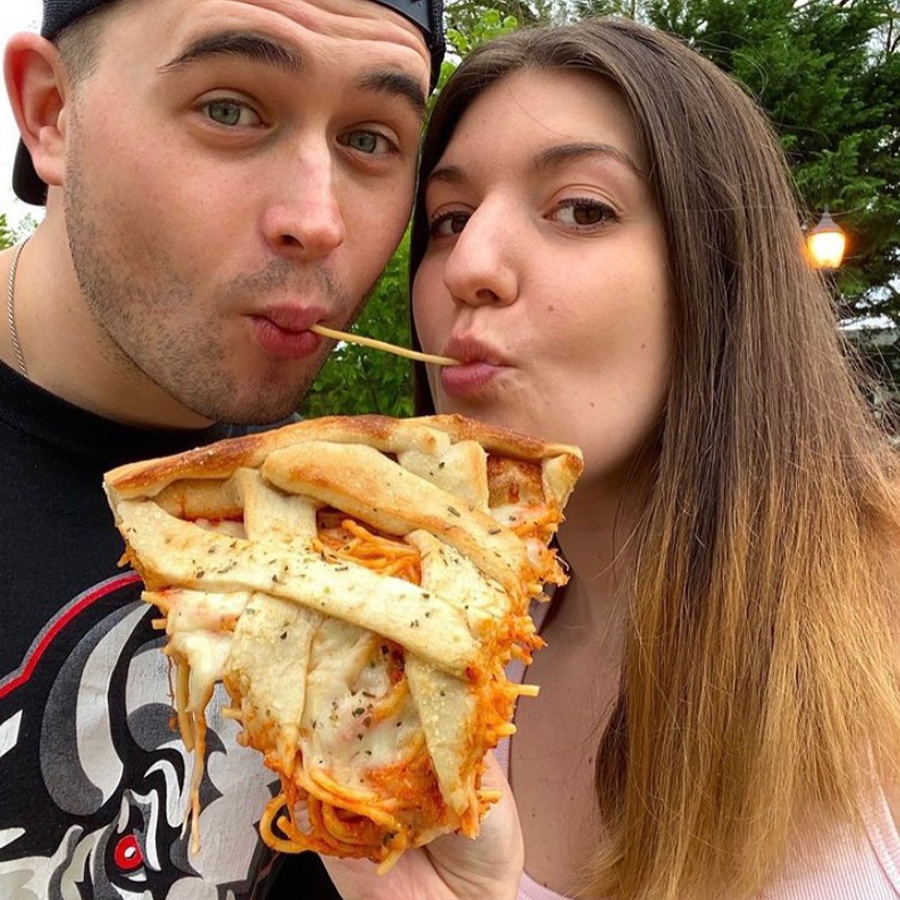 Our favorite is their spaghetti pizza — it has a double crust, stuffed with tomato sauce, mozzarella, ricotta, and Parmigiano cheese, and, you guessed it, spaghetti. The garlic bread crust is out of this world, and because it's a double-layer pie, you'll get double the deliciousness! 
If you've ever wanted spaghetti, pizza, and garlic bread all at once, here is your chance to fulfill that foodie dream. (Watch Connor dig into a slice on the second slide of this post!)
---
Lead Photo: Credit: Gunther & Co
Leda was born and raised in New York. She has a big Greek and Italian family to whom she attributes her love of food. She also enjoys traveling the world! Connor was born and raised in Michigan. He has a big French and German family, where food is always shared. Connor is active duty military, serving in the United States Coast Guard and loves playing ice hockey. They met in Siesta Key, FL at a restaurant and have been eating together ever since. They decided to start a food instagram page to share the different places they eat while moving from place to place and their passion for food. They love cooking and baking as well as trying new things together and both have an adventurous palate.