How I Spent a Weekend in St. Mary's County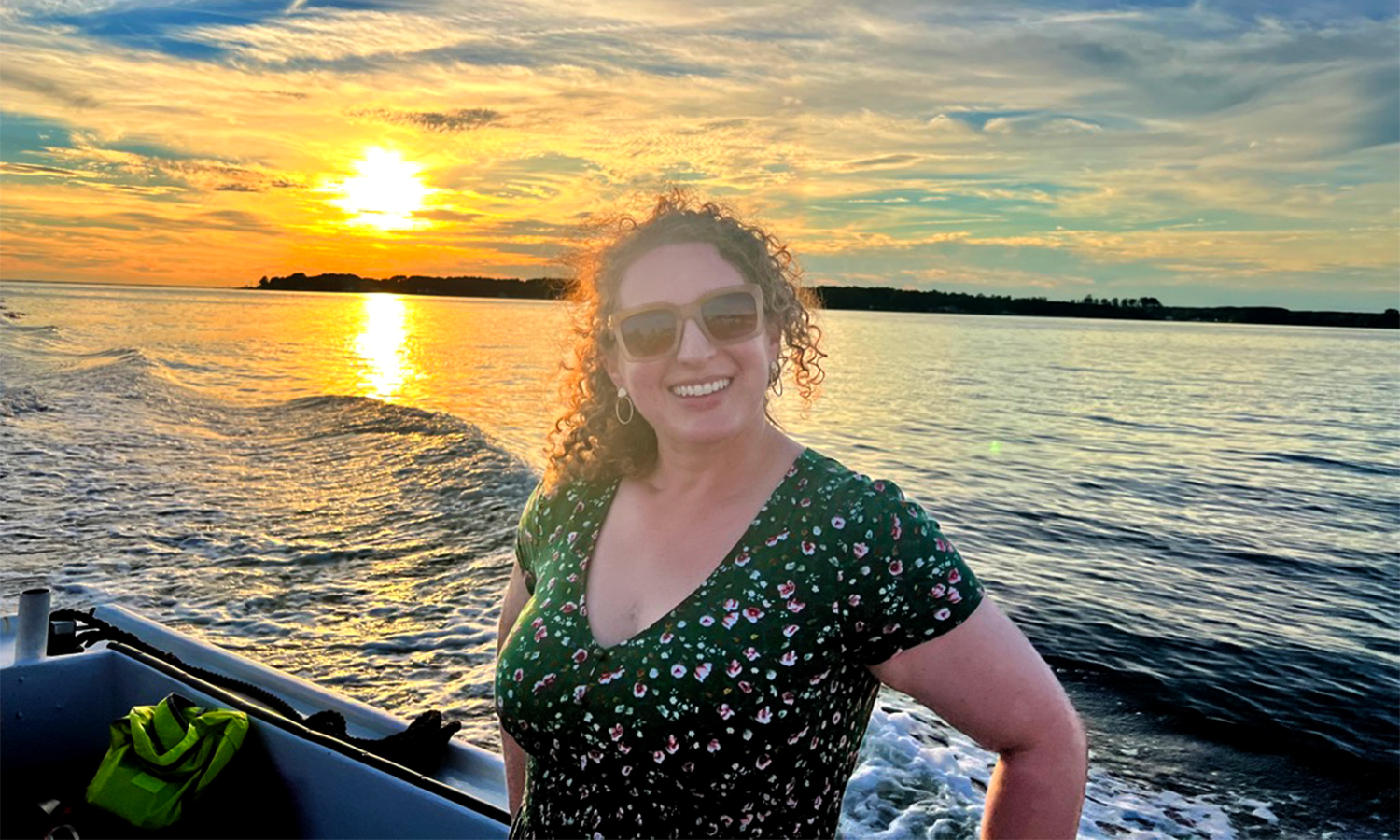 I recently journeyed from Baltimore to a Southern Maryland destination where 500 miles of shoreline and 400 years of history offer travelers a sampler plate of refreshing experiences. I was welcomed to pristine waterways, family-owned tobacco fields converted into imaginative enterprises, Amish markets and farm stands brimming with fresh produce, well-stocked antique shops, first-rate seafood dining, cozy accommodations, endless water views, and openhearted locals. Can you guess where I went? St. Mary's County!
Saturday Morning
This city gal loves fresh farm markets and country antiques. Naturally, The Barns at New Market in Charlotte Hall was my first stop of my trip south from Baltimore on I-97 and US-301. The local Amish community brings their sunshine-ripened goods in horse-drawn wagons to this humming market in Mechanicsville. I went straight for the baked goods in search of a morning snack.
I found a yummy assortment of farm-fresh goodies at the traditional Amish-run Clover Hill Dairy. Their selection of homemade cheeses is bar none. I wish I had thought to bring a cooler with me so I could take some home!
Saturday Afternoon
After shopping, I was ready to rest my feet and enjoy local wine. Generations Vineyard, a heritage estate turned into a locally-grown enterprise in Leonardtown, features some of the best wines I've sampled in the mid-Atlantic region. The crisp, bright Chardonel was my favorite!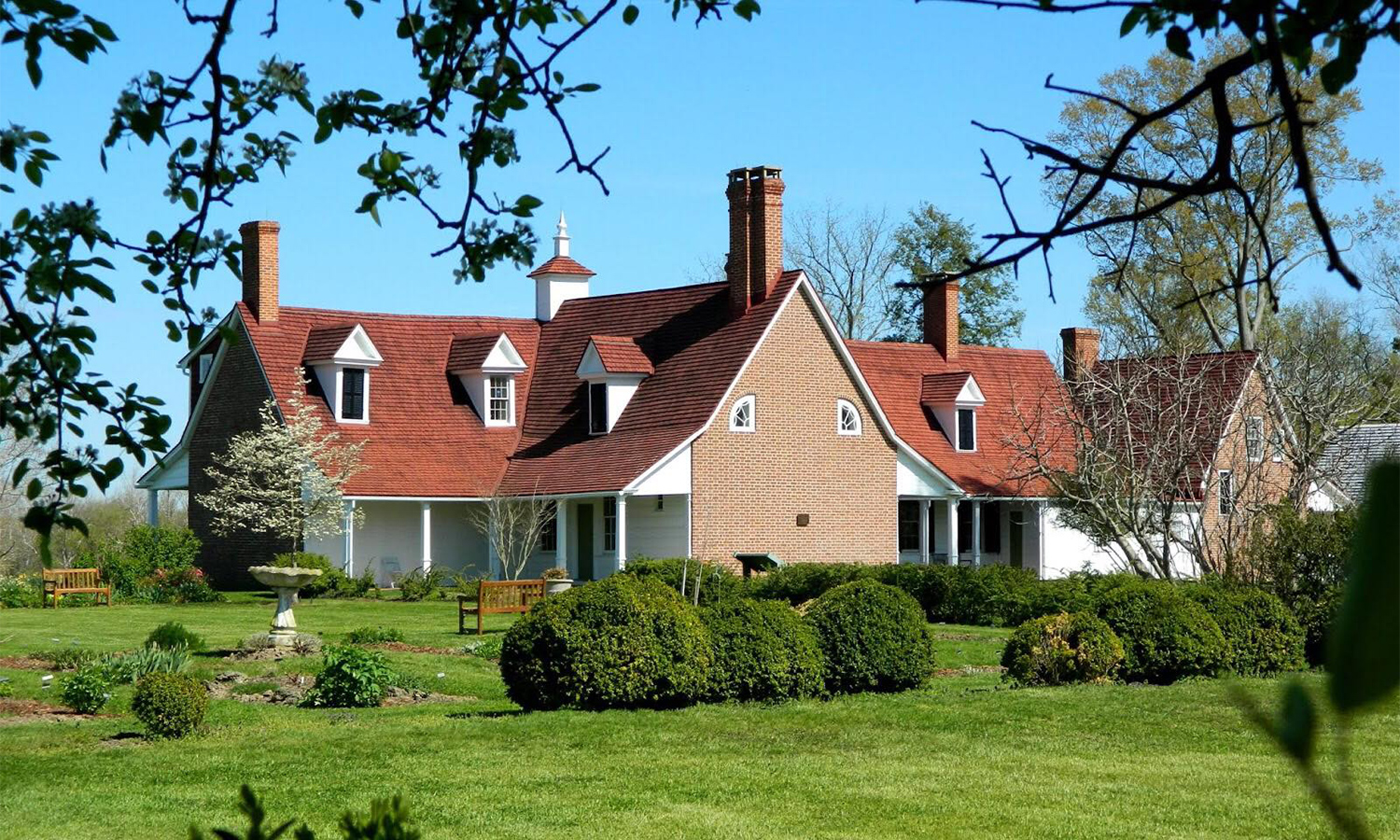 I headed to Historic Sotterley next to learn some of the many stories there that shape the county (and therefore shape our state and nation, too). This circa 1703 National Historic Landmark is the only remaining tidewater plantation open to the public. It acknowledges the process of healing with dynamic conversations and give-back projects led by actual Sotterley descendants and families. Visitors can learn about the enslaved persons who toiled the lands, stroll the colonial revival garden with a panoramic river view, and tour the masterpiece manor house. 
St. Mary's County is proud to be the birthplace of Maryland, where the first Europeans landed in 1634 to establish a colony based on freedom of conscience. Historic St. Mary's City is the gateway to that colonial past. This ''Living History Museum" is the site of the first capital of the Colony of Maryland.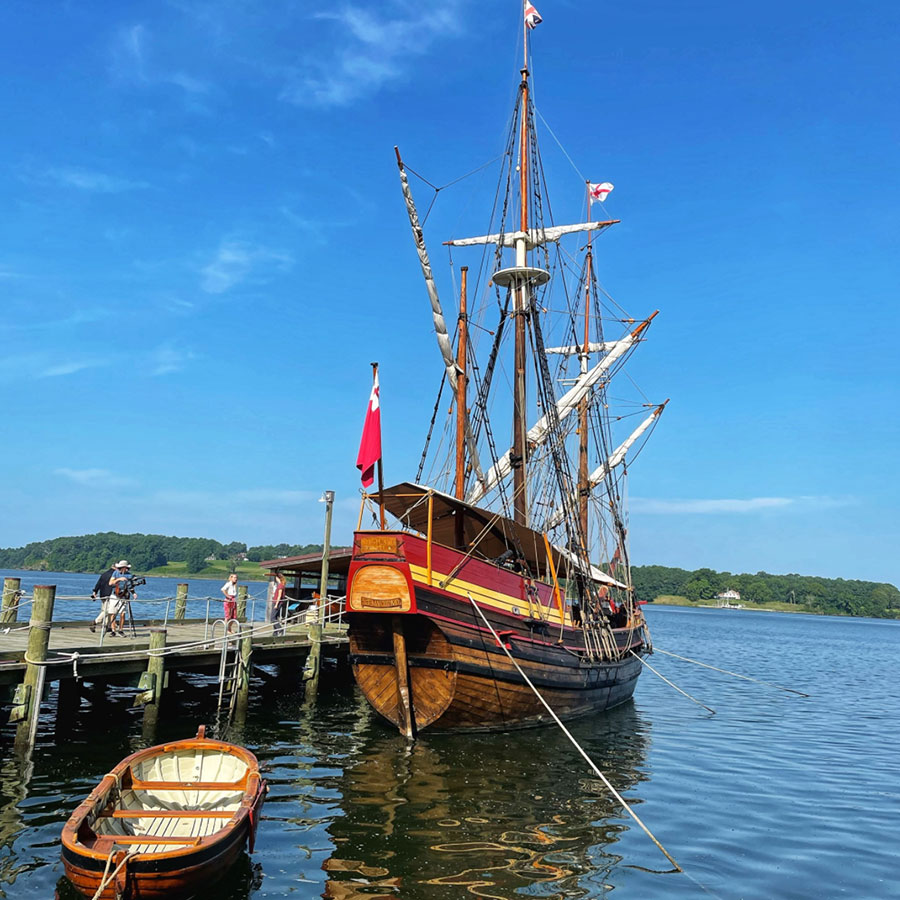 I was transported back in time and into a reconstructed colonial village and Maryland Dove settlers ship. My favorite fact: this fourth oldest permanent English settlement in the U.S. is a top archeological research site!
Next, I headed to Cecil's Country Store in California, a home interior store which has a little bit of everything. If you go, check out masterfully-crafted art at Herring Creek Furniture across the road—I was glad I took the time to pop in.
After a full afternoon, it was time to check into the Swanendele Inn. Inspired by swans and Dutch settler history, this sprawling upmarket inn has the best waterfront location of any place I've seen.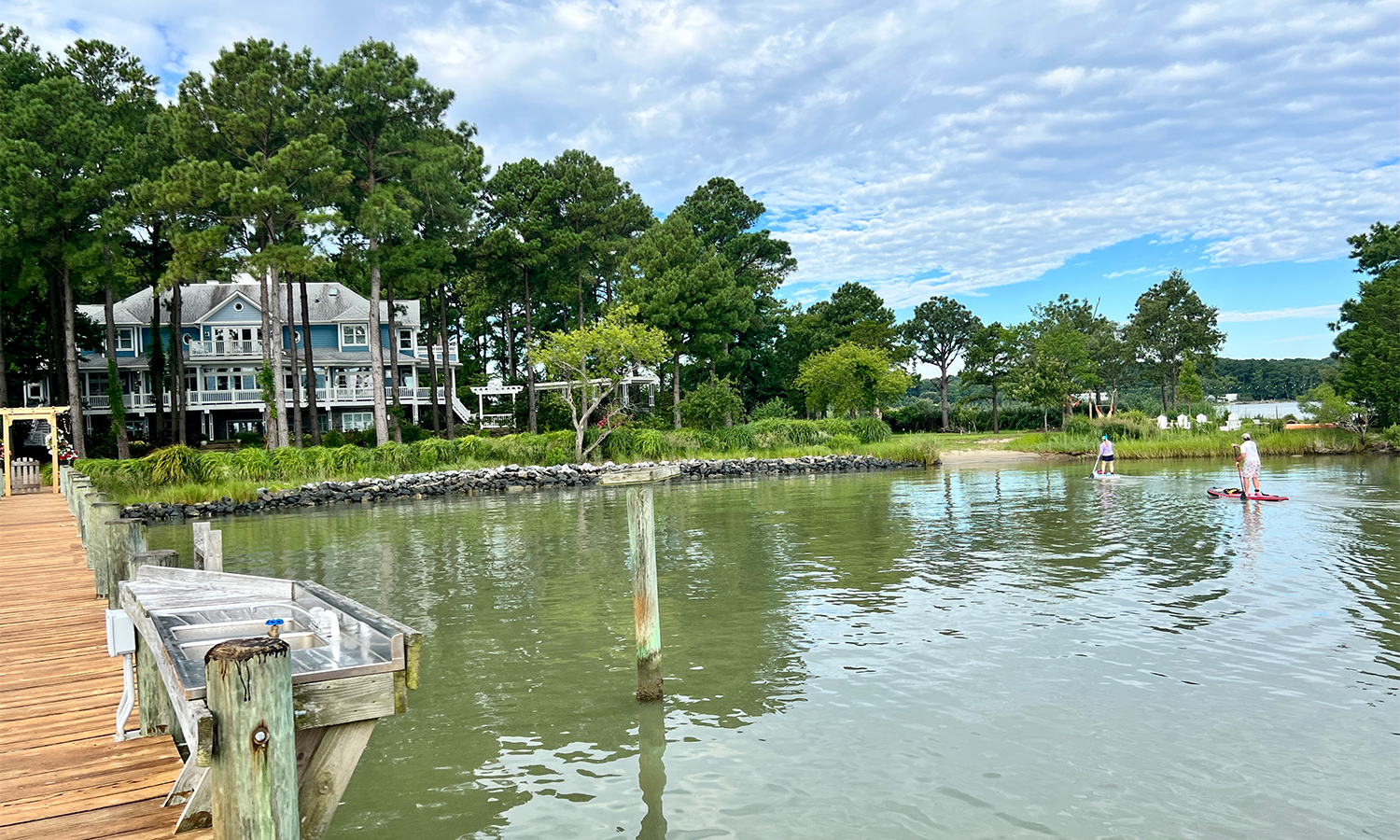 The friendly owners have done a lovely job of blending modern comfort in a historical setting. The stately rooms, gourmet breakfast, and outdoor amenities made me feel like a queen. I loved sitting in an Adirondack chair and watching both paddle boarders and waterfowl find their peace on the water.
Saturday Evening
After a full day, it was time for dinner. You could easily spend your entire trip to St. Mary's County just eating and drinking. I nearly did! I dined at Pier 450 POV Restaurant, a former fishing camp in Ridge, that is now a wildly popular resort-bar-beach-gift shop-restaurant honoring the local waterman heritage. The hush puppies here are everything good and right in the world. The chic complex includes Pier450 – The Quarters Motel, stylishly curated accommodations that really add to the posh Miami vibe!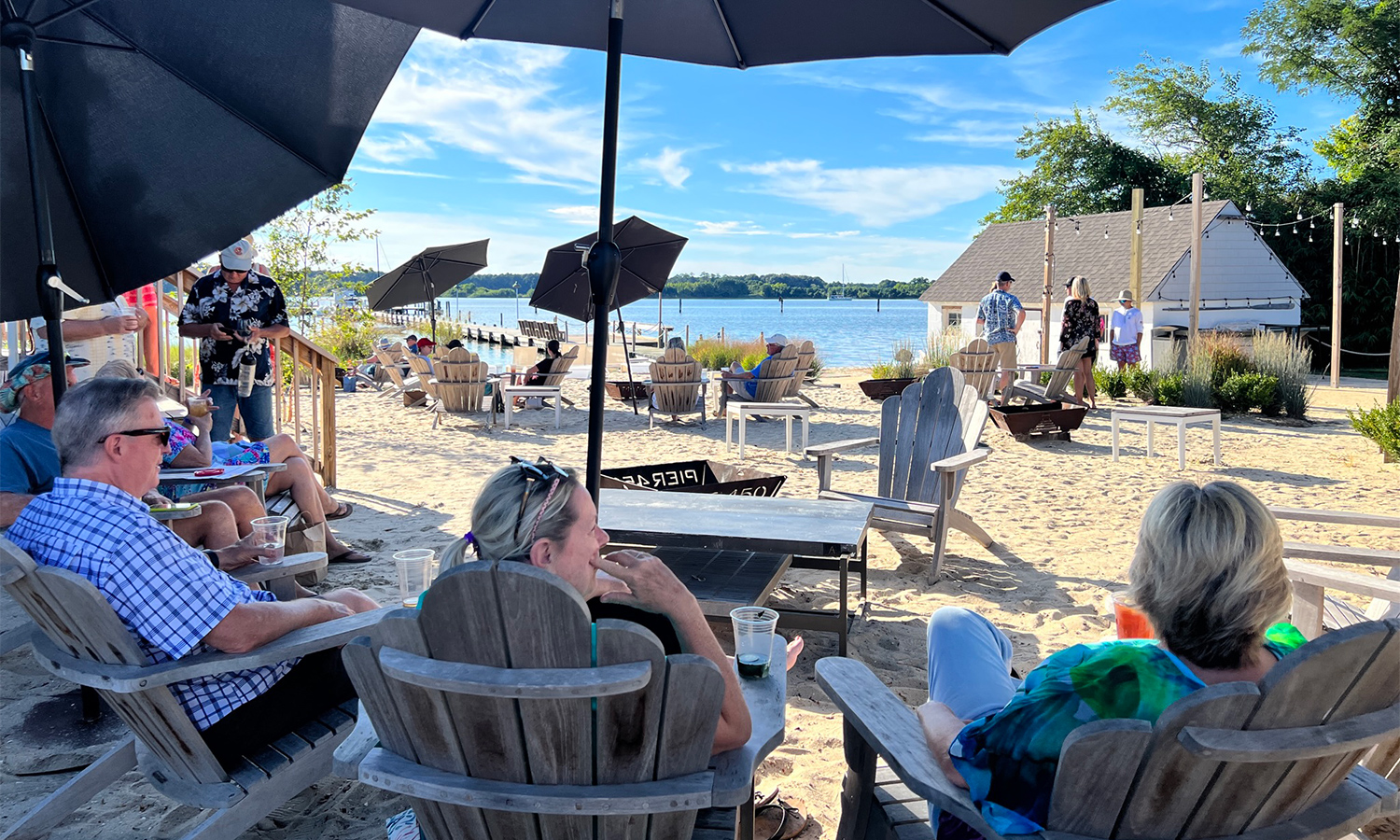 To end my day in St. Mary's County, I headed back to Leonardtown for a sunset cruise with Captain Phil of Fish the Bay Charters. Phil is a local legend with deep roots and encyclopedic knowledge of the area. From the boat, you can spy St. Clement's Island (the first landing site of British colonists in Maryland), rambling waterfront estates, and sparkling vistas. If you board at Captain Phil's Leonardtown dock, make sure to check out my recommendations for the town.
Sunday Morning
The waterways of St. Mary's are the lifeblood of traditional watermen. They also provide abundant nature trails, birdwatching, boating, fishing, and kayaking options. My Sunday morning at Point Lookout State Park was just the outdoor wake-up I needed. Resting on the far tip of the peninsula at the confluence of the Potomac River and the Chesapeake Bay, the park has one of the best swimming beaches in Southern Maryland. And its deactivated lighthouse is considered the most haunted in the country.
After outdoor time, I had a yen for a seafood brunch. I found salty fresh oysters, expertly fried rockfish, and a quenching Orange Crush cocktail at Courtney's Seafood Restaurant. This no-frills, family-run spot offered the fresh catch Chesapeake meal I was hoping for!
Sunday Afternoon
At my next stop, Patuxent River Naval Air Museum, I learned about our nation's quest for aviation excellence right across the street from the Naval Air Station Patuxent River and walked through the flight line of 25 different Navy and Marine Corps aircraft.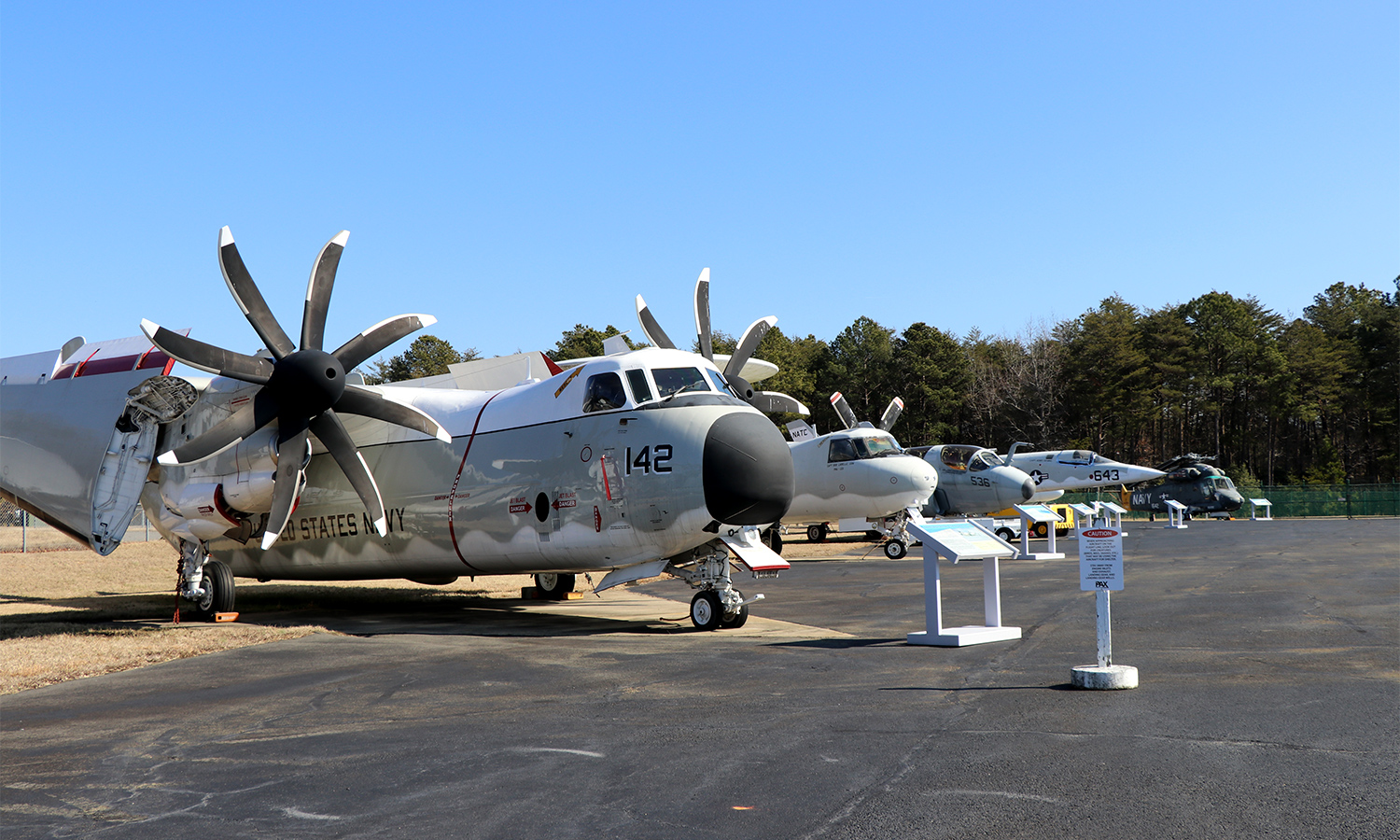 After the museum, it was time for me to unwind at Tobacco Barn Distillery. A group of friends repurposed an aging tobacco barn into a distillery where they proudly craft bourbon and whiskey using corn grown right on the farm. I sampled exceptional spirits and learned about their community-forward, environmentally-responsible production process. If you love a good story with your drink, this is the place to be—the owners will fascinate you with tales of the bourbon roots of Southern Maryland.
Weaving my way through the county, I stopped at Dixon Family Farm to make my own bouquet from their vibrantly colored u-cut flower patch and browse their homemade lavender products. (Note: the lavender fields and u-cut patch are seasonal, so check their site ahead of time.) I couldn't help but check out Susannah's Watch B&B on the same property. Susannah's Watch is a beautiful 17th-century manor house on the banks of the Patuxent River. The owner's colonial ancestor (and the B&B's namesake) is buried in the front yard where she's been on watch for the last 300 years.
Sunday Evening
For one of my final stops in St. Mary's County, I took in the setting sun at Goldpetal Farms sunflower maze. Mark this pollinator-friendly place down as a must-see. Their intricate six-acre sunflower maze runs through October.
I had to stop at Chaptico Market on my way back home to Baltimore. Don't be dismayed by the queue for their famous fried chicken, which purportedly outsells all the Royal Farms on the East Coast! The chicken was well worth the wait. I chased down my chicken with wonderfully rich ice cream served from the curbside window.
As I drove home, I couldn't help but recall the many winning attractions, historic landmarks, and natural serenity enjoyed on my trip. I can't wait to go back.
---
Lead Photo: The author on a sunset cruise in St. Mary's County. Credit: Chelsea Milko
A native of Las Vegas, NV, Chelsea Milko McAllister resides in the historic Baltimore neighborhood of Charles Village with her new husband and stepson. Her foreign policy career and travel obsession have taken her to over 50 countries, including Uganda, where she served as a U.S. Peace Corps Volunteer. Chelsea loves documenting her Maryland adventures through writing and photography. Follow her on Instagram @themilkoway.