5 Small Towns in Maryland Every History Lover Should Visit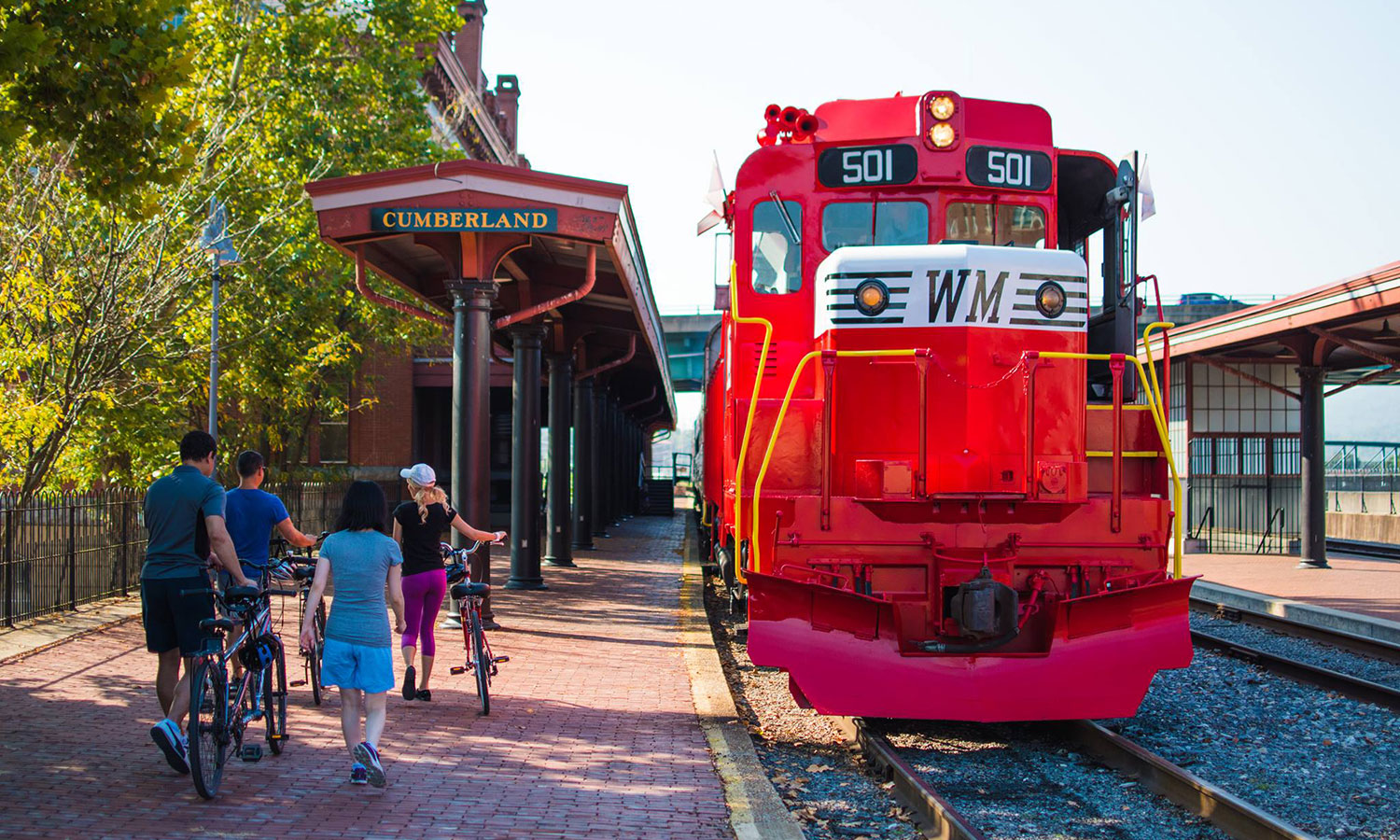 As a newly fashioned Marylander, I'm always looking for a defining weekend experience that helps me connect to my new home. In my search, I've found that the small towns of the Old Line State provide everything my weekender soul is looking for: a historic town center, distinctive shopping and dining, and plenty of unique photo ops. To better illustrate my mini-craze for the historic small towns of Maryland, I've handpicked five examples that span the state and deliver historic enchantment.
Cumberland
Nestled in the mountains, Cumberland is the starting point for the Western Maryland Scenic Railroad, a historic highlight of Appalachia. Other must-see sites include the C&O Canal National Historic Park (get your National Parks passport stamped here!); George Washington's Headquarters, a log cabin that served as then-General George Washington's military command post in 1794; and the Gordon-Roberts House, once the mansion of C&O railroad baron Josiah Gordon, now a museum piece.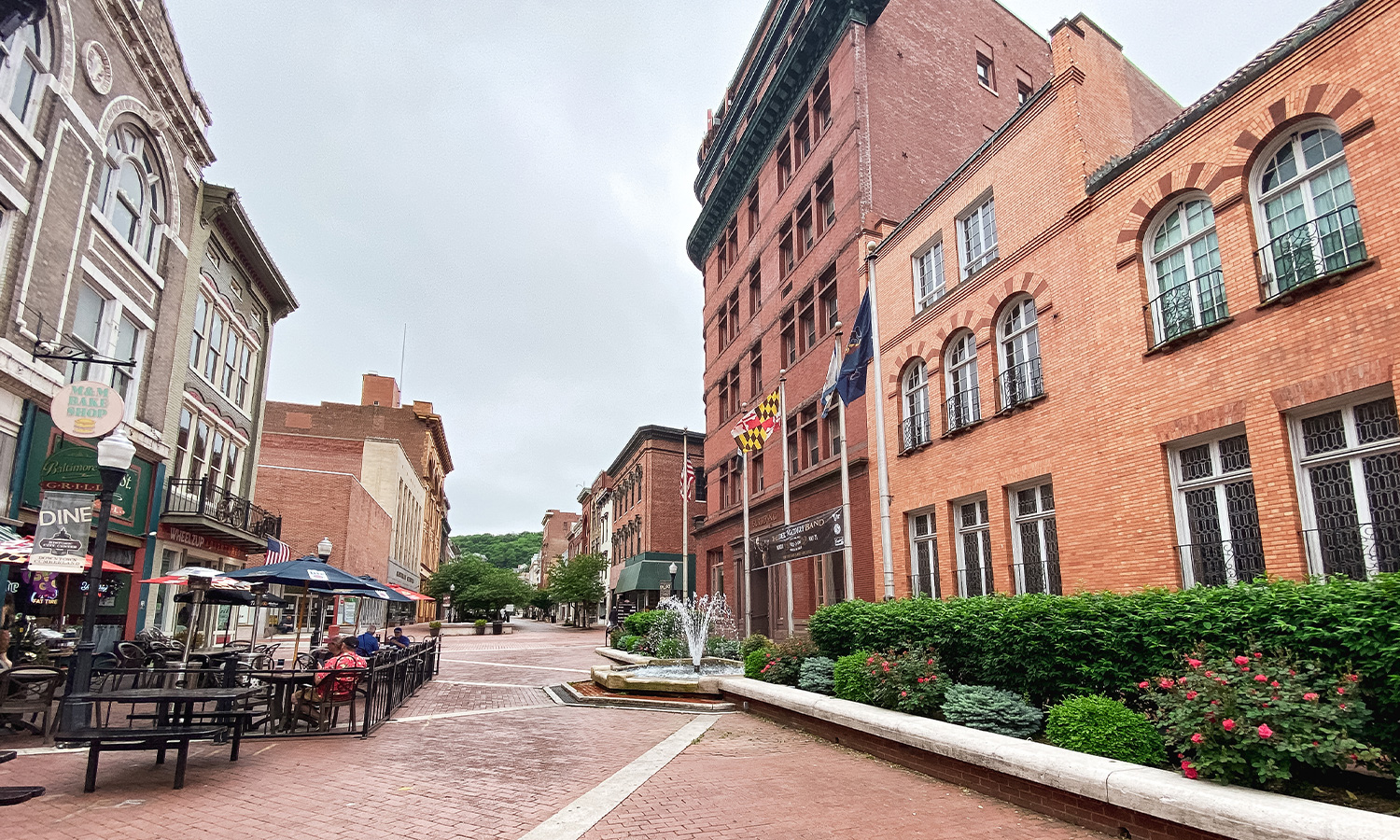 After your history lesson, head to the downtown arts and entertainment district. Cafe Mark and Basecamp Coffee Company are required stops if you want to meet townsfolk and savor quality, well-priced food. To further acquaint yourself with the local vibe, walk a few blocks to Cycles & Things, favorite of anyone gearing up for a C&O Canal Towpath ride.
Boonsboro
In 1792, cousins of Daniel Boone founded Boonsboro, a town that honors its colonial and Civil War heritage to this day. Double tie your hiking boots and tackle a portion of the Appalachian Trail at Washington Monument State Park. Located at the top of South Mountain, the 40-foot-tall stone tower was erected by the Boonsboro townspeople in 1827 as the first monument to George Washington in the country. Then stop by the adjacent South Mountain State Battlefield to brush up your knowledge of the first major Civil War battle fought in Maryland.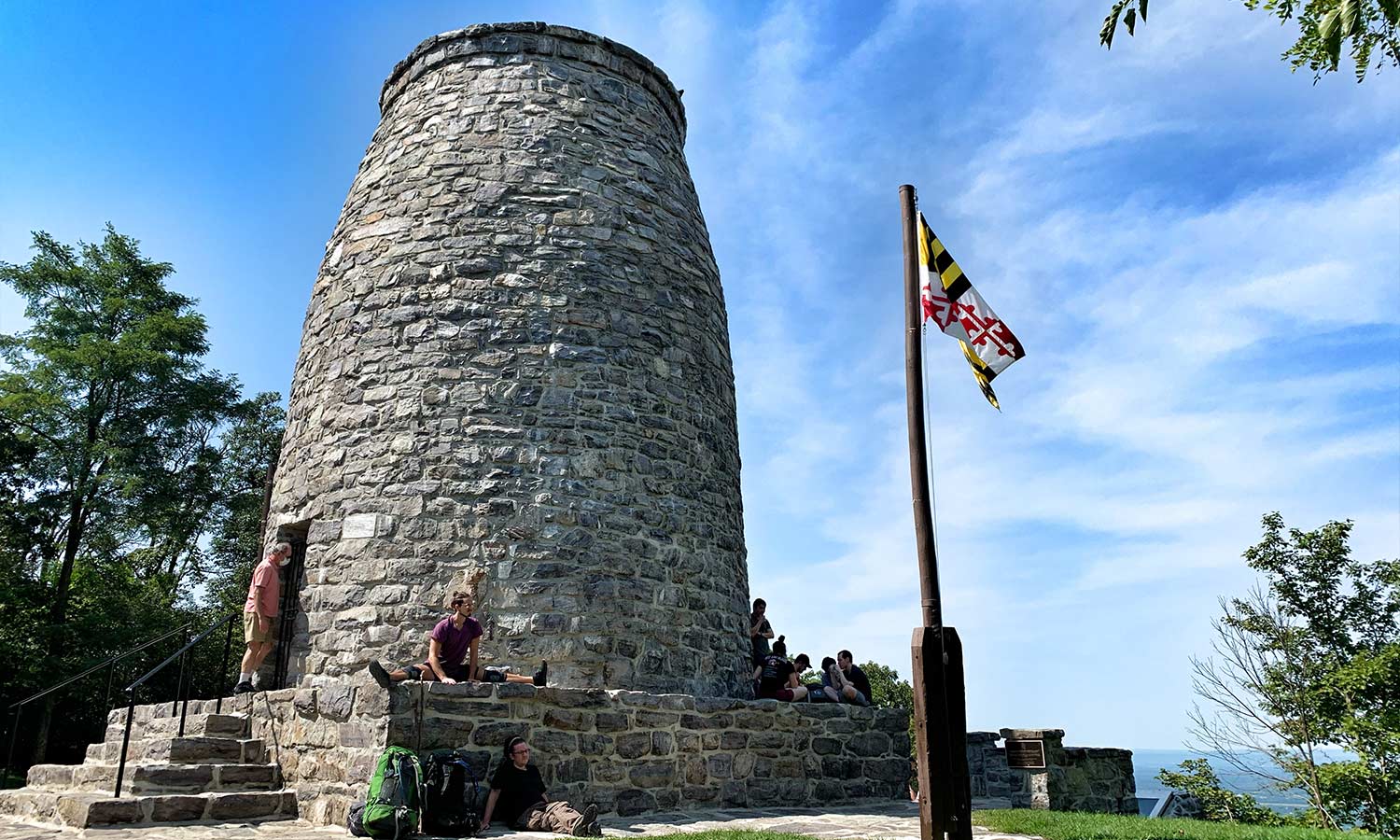 After your history-filled hike, check out some of the modern delights of town. Pick up a signed copy of a Nora Roberts romance at the well-stocked Turn the Page Bookstore. The novelist hails from Boonsboro and her husband owns the shop. Refuel across the street at Stone Werks Coffee + Sweets, a sweet tooth-friendly cafe known for its cupcakes and lattes. On your way out of town, stop by Cronise Marketplace, a circa 1928 friendly farm stand carrying a rotating local harvest.
Havre de Grace
A trip to the waterfront city of Havre de Grace is about as perfect a Maryland day trip you can have. Your first stop: Concord Point Lighthouse. Built in 1827, it is the oldest publicly accessible lighthouse on the Chesapeake Bay!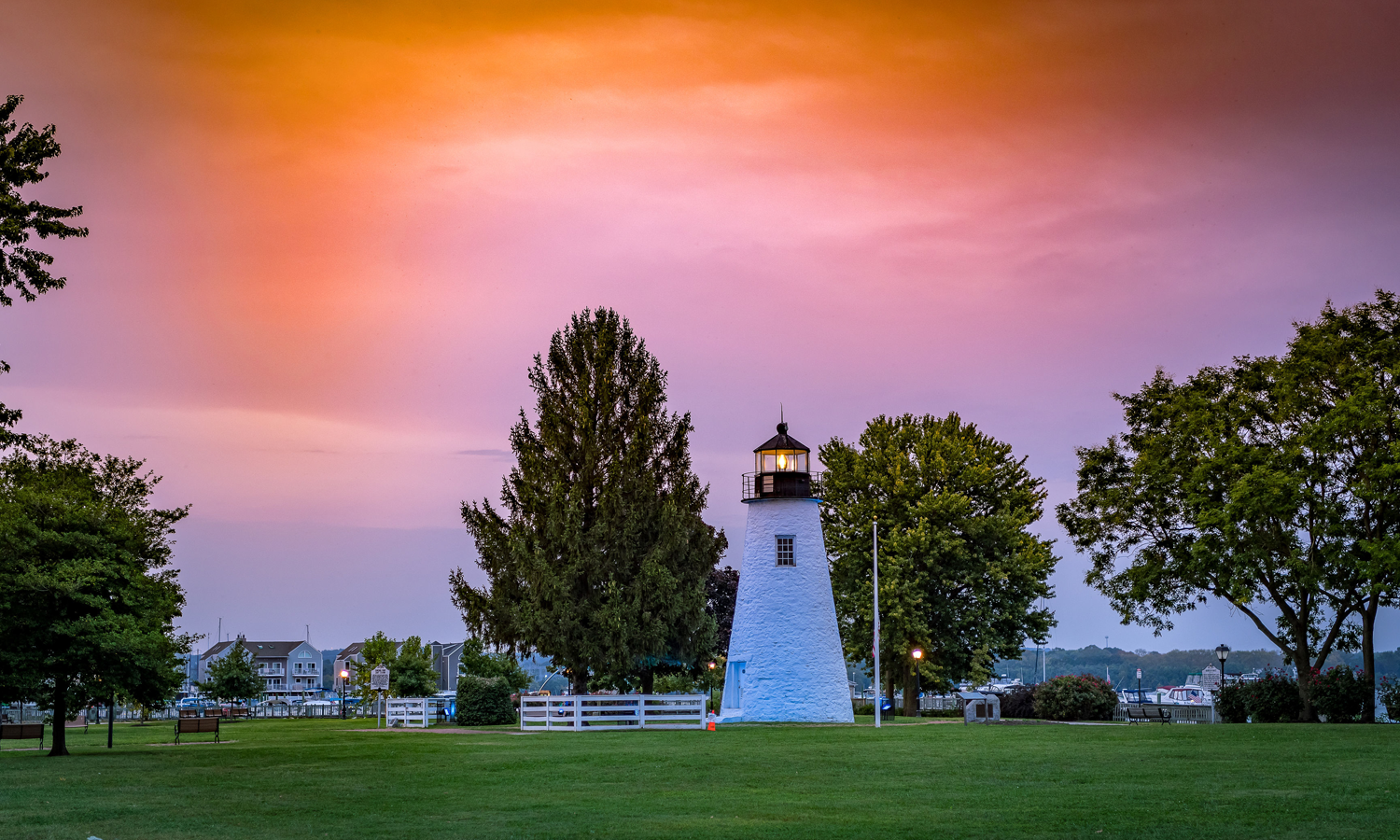 Next, follow the Concord Point walking pier to the Decoy Museum. Discover the waterfowling and decoy making traditions that give HdG the distinction of "Decoy Capital of the World." After you've had your fill, walk down Market street to the town visitor center and pick up a Lafayette Trail brochure to guide you on a three-mile historic district loop. Keep an eye out for the fleur de lis trail markers!
Treat yourself to something sweet at Bomboy's Homemade Ice Cream. The dairy enthusiast in me will forever pine for the blueberry cheesecake flavor. Fifth stop: With ice cream in hand (or mostly devoured), walk over to Seneca Cannery Antiques. If the Decoy Museum spoke to your soul, you may find your own vintage decoy here or at any of the antique stores along St. John and Washington streets.
Berlin
Many historic towns in Maryland seem to acquire superlatives such as "Cutest Small Town in America" or one of the "Best Places to Shop in the U.S." The tree-lined Eastern Shore community of Berlin (emphasis on the first syllable) is no stranger to such accolades. Berlin takes pride in its 47 structures on the National Historic Register. I recommend walking the streets to admire the Federal and Victorian architecture. Perhaps let yourself wonder what life was like when 19th-century hometown naval hero Stephen Decatur rambled about town!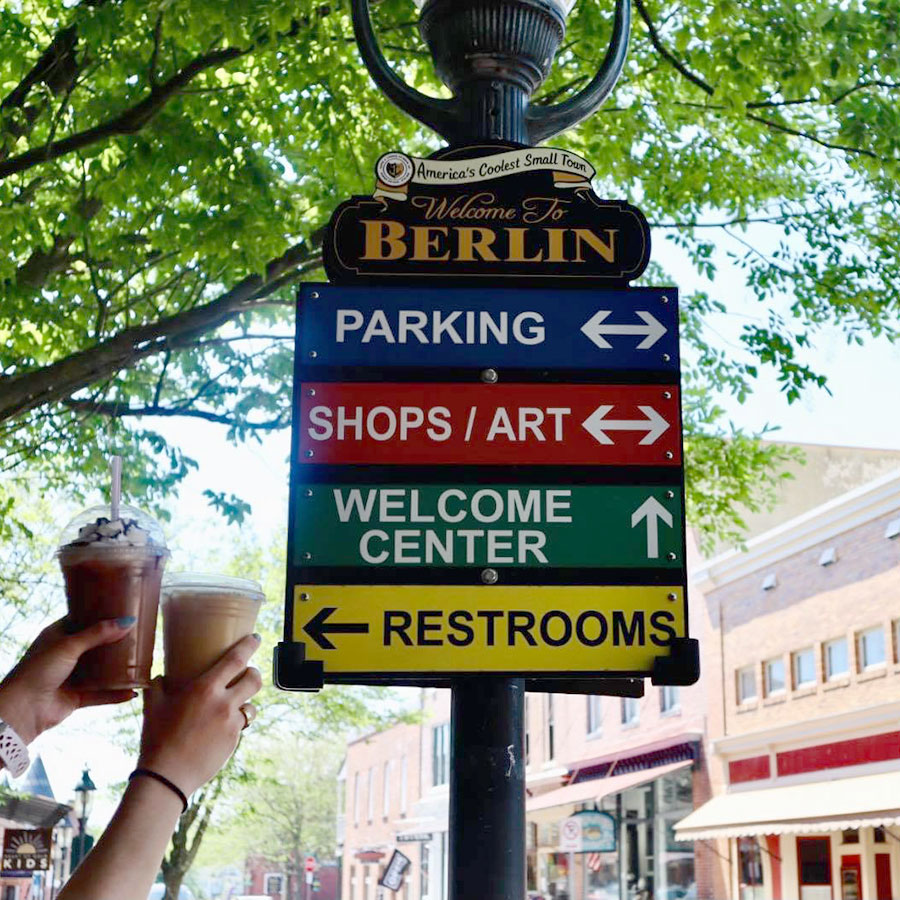 If shopping were a sport, then the small retail businesses of Berlin would be seasoned competitors. Indie titles at The Greyhound bookstore, the boho home goods at Eastern Woodland Home (purveyor of my absolute favorite lip balm), and antiques at Outten's Delights stand out in the lineup.
When you get hungry from all that browsing, nab a rib-sticking breakfast at Rayne's Reef Soda Fountain & Grill, a circa-1901 mainstay, or get a java jolt at the On What Grounds? coffee shop.
Leonardtown
Idyllically situated among the prime waterways of Southern Maryland, this St. Mary's county seat draws history,  nature, and wine enthusiasts alike. 
The Old Jail Museum & Leonardtown Visitor Center is a good place to absorb a little history and visit the once-packed jail cells of the oldest sheriff's office in the U.S. Down the road is Tudor Hall, the Georgian-style home of Francis Scott Key's uncle. Now the home of the St. Mary's County Historical Society, it's a must on your historic Leonardtown tour. As you stroll around Tudor Hall, stop at the famous Moll Dyer Rock to learn the tragic tale of its namesake. While not technically in Leonardtown, St. Francis Xavier Church on the Newtowne Neck peninsula is a county jewel. It claims to be the oldest Catholic Church in the original thirteen colonies.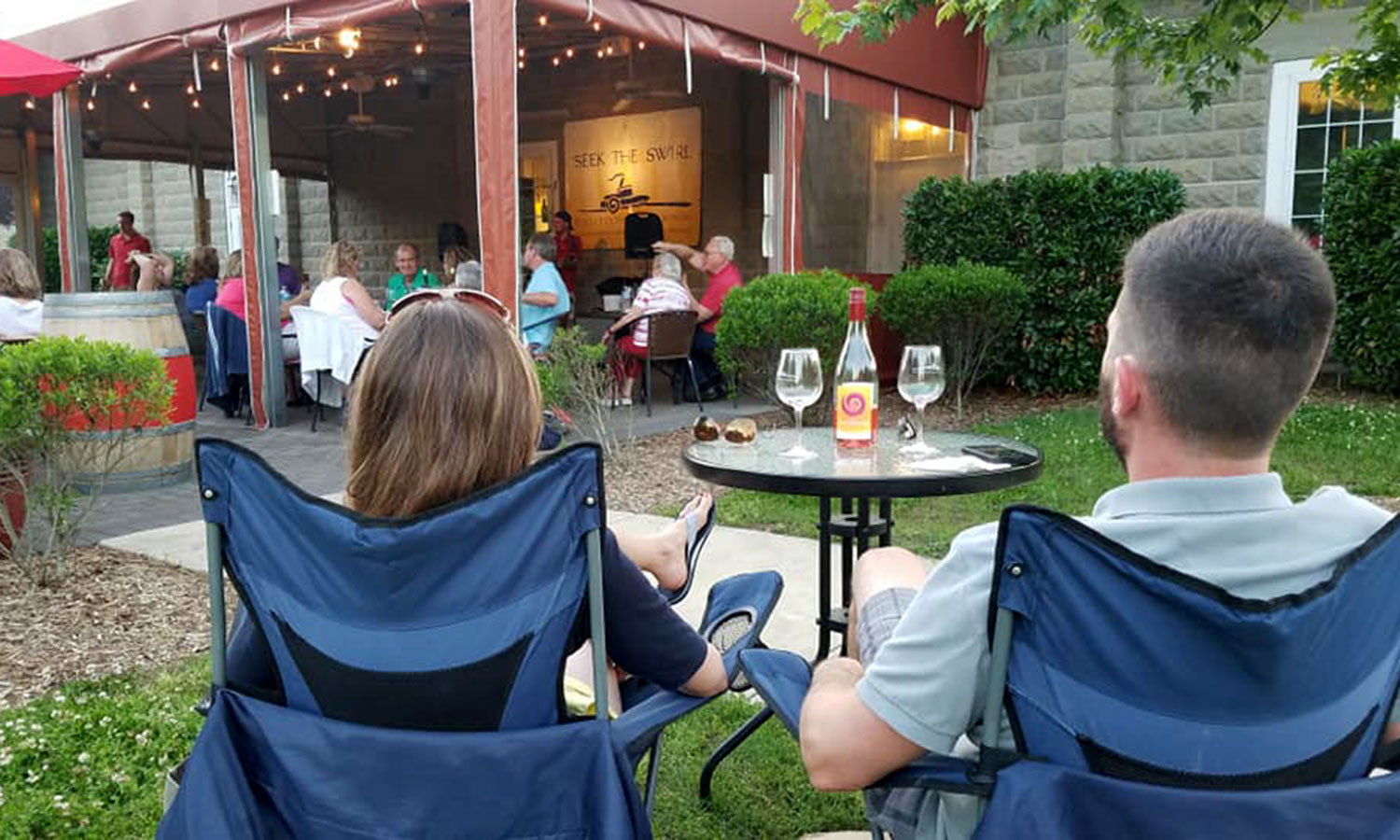 Among its many attributes, St. Mary's County is also a wine destination. The Port of Leonardtown Winery and Generations Vineyard are good places to sample distinctive, affordable vintages. Beer lovers, fear not! Brüdergarten offers crowd-pleasing craft brews. After your meal, head next door to the historic Shepard's Old Field Market or stroll the Breton Bay water trail. The bay and surrounding marshes are a kakayer's dream, so make time for a paddle if you can!
As you see, these historic small towns in Maryland are nothing short of state treasures. Join me in my 2022 challenge: visit one small historic town in Maryland every month this year! This history buff is heading to Cambridge next—it's one of the oldest colonial cities in the nation!
---
Lead Photo: Western Maryland Scenic Railroad
A native of Las Vegas, NV, Chelsea Milko McAllister resides in the historic Baltimore neighborhood of Charles Village with her new husband and stepson. Her foreign policy career and travel obsession have taken her to over 50 countries, including Uganda, where she served as a U.S. Peace Corps Volunteer. Chelsea loves documenting her Maryland adventures through writing and photography. Follow her on Instagram @themilkoway.