Movies in Maryland: 5 Self-Guided Tours for Film Fans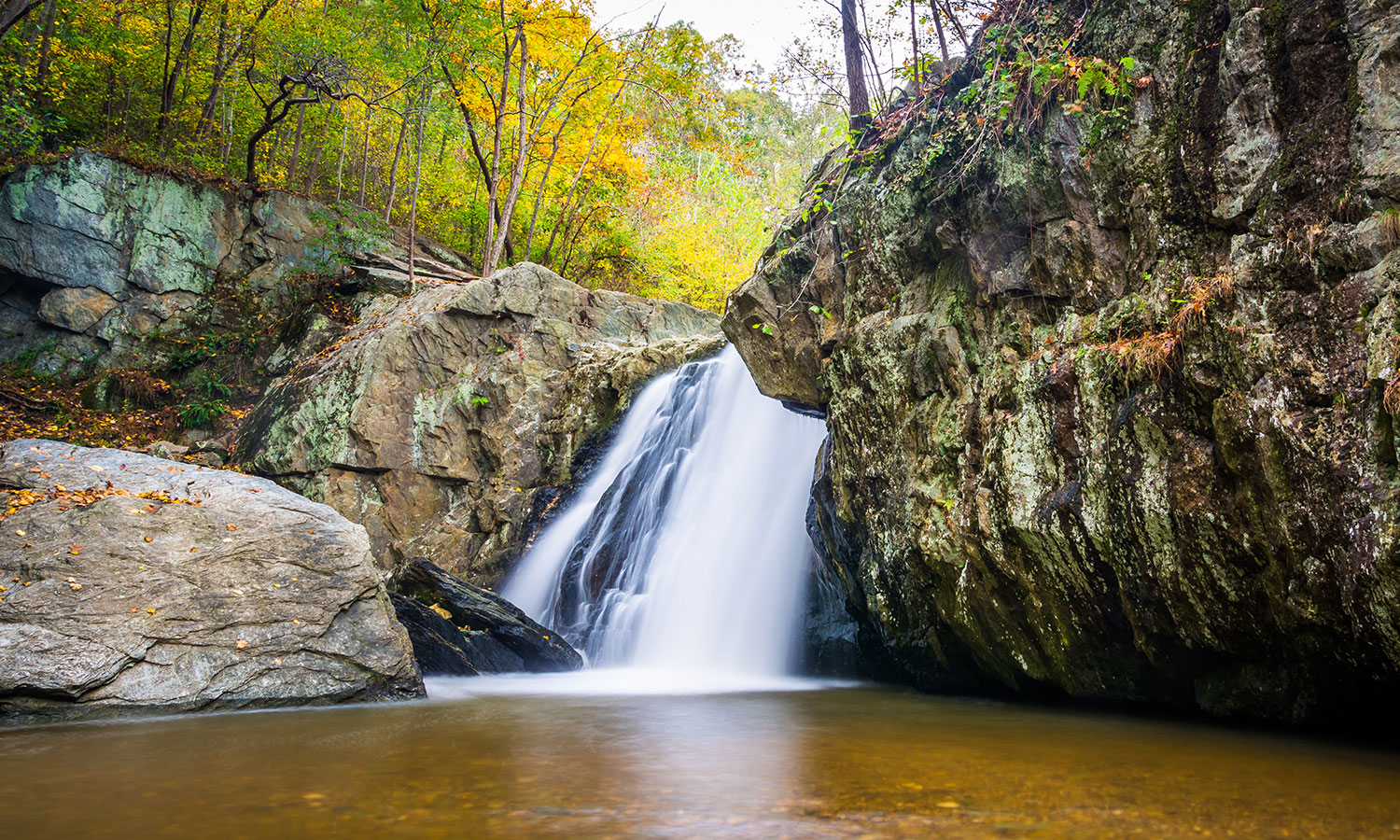 Maryland is known for its seafood, shorelines, and central location to major cities like Washington, D.C., Baltimore, and Philadelphia, and might not be the first state that comes to mind as a film hub. But the Old Line State has racked up quite a list of appearances in major motion pictures, either as a starring role or simply as a double for other cities or states. 
The Maryland State Archives lists more than 200 movies shot in Maryland from 1910 to 2019 that run the gamut from horror to comedy to drama to musical. Here are just a few trips you could take to explore Maryland through the silver screen:
Runaway Bride/Tuck Everlasting tour
Berlin played two fictional towns in the late 90s and early 2000s. The first was in Runaway Bride, in which Maggie Carpenter (Julia Roberts) catches the attention of newspaper reporter Ike Graham (Richard Gere) as a repeat "runaway bride." Start with a couple of the church scenes at St. Paul United Methodist Church, in New Windsor and Waugh United Methodist Church in Glen Arm. About three hours southeast is Berlin, Maggie's fictional hometown of Hale.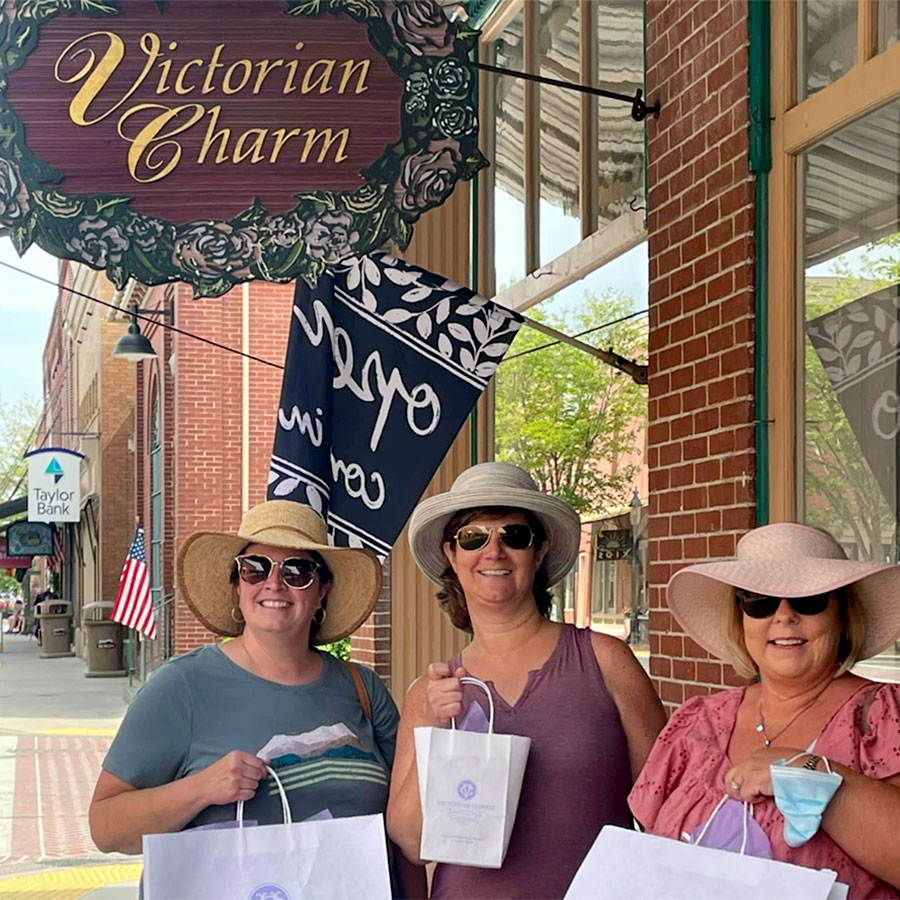 Here you can stop by Victorian Charm, a gift shop transformed into a bridal shop for the film, the Atlantic Hotel (where Ike stayed), Rayne's Reef (Falcon Diner), and Maggie's house on Baker Street. A welcome center at 14 S Main St. has displays, posters, and a self-guided film walking tour brochure for the full experience. Round out the tour with a 20-minute drive down to Snow Hill High School, where the football game was filmed.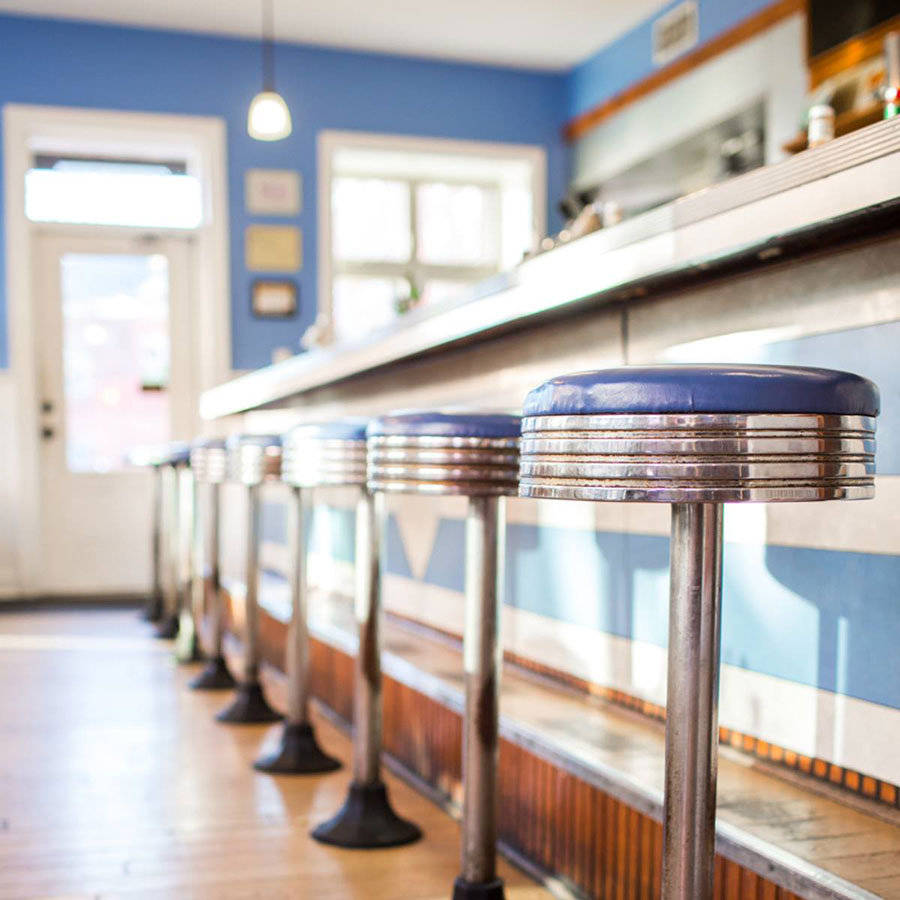 Back in Berlin, some of the same locations are featured in a much different film, Disney's Tuck Everlasting. In it, Winnie Foster (Alexis Bledel) meets Jesse Tuck (Jonathan Jackson) and his family of immortals after running away from "Treegap," another fictional town set in Berlin. A bank building (now a general store and gift shop, Life's Simple Pleasures) stood in for a sheriff's office, and the Atlantic Hotel was featured as a saloon.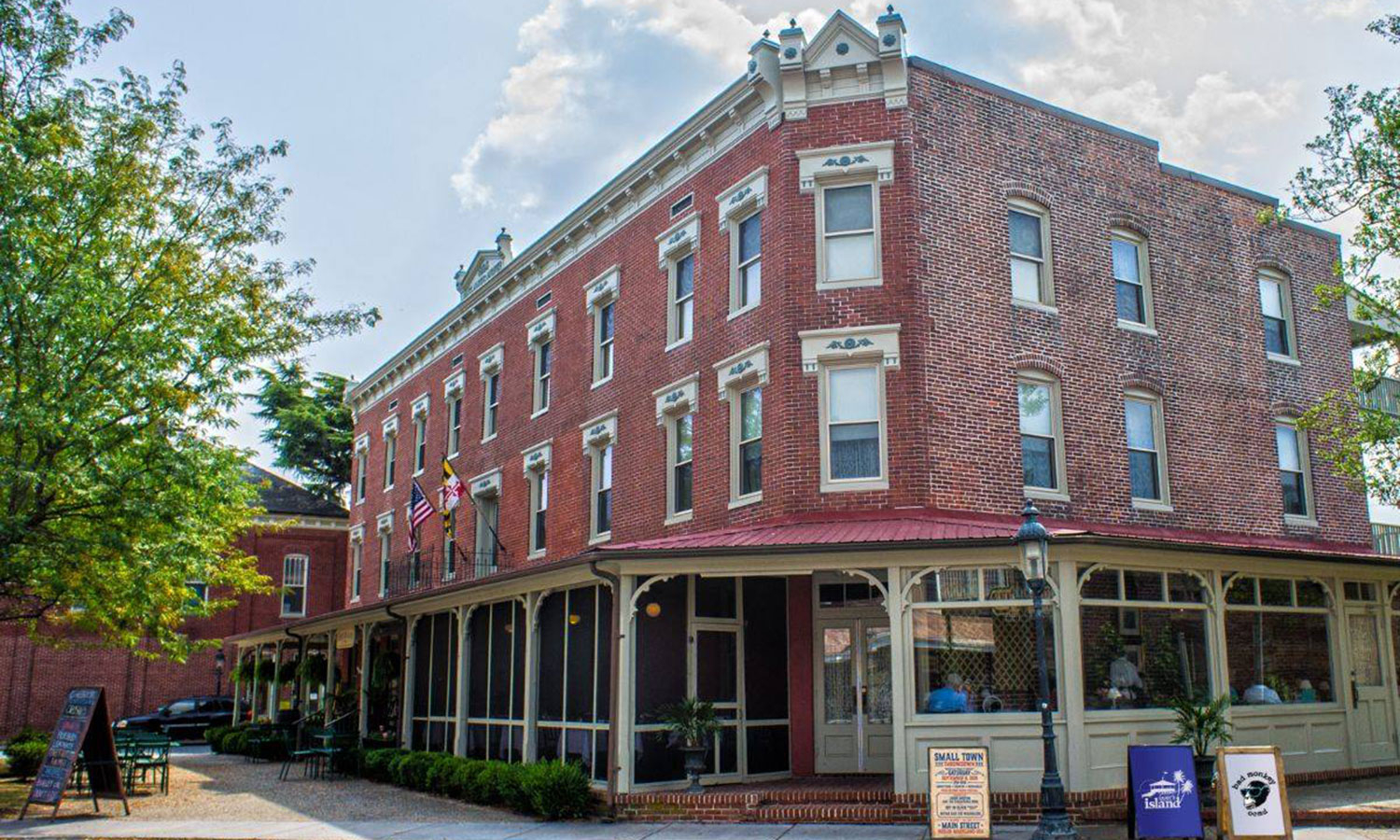 Treegap was a turn-of-the-century western town with carriages and dirt roads in the film. To see the site of the romantic swim Winnie and Jesse shared, head back north to Kilgore Falls, located in the Falling Branch area of Rocks State Park.
The Social Network tour
The origin story of Facebook goes back to Mark Zuckerberg's college days at Harvard, represented by Johns Hopkins University in The Social Network. Follow Mark (Jesse Eisenberg) from Keyser quad to Wyman quad and his Latrobe Hall dorm (Kirkland House in the film), as well as Shaffer Hall, where he gets probation after crashing the computer system. See a definitive guide to all movies filmed at Hopkins here.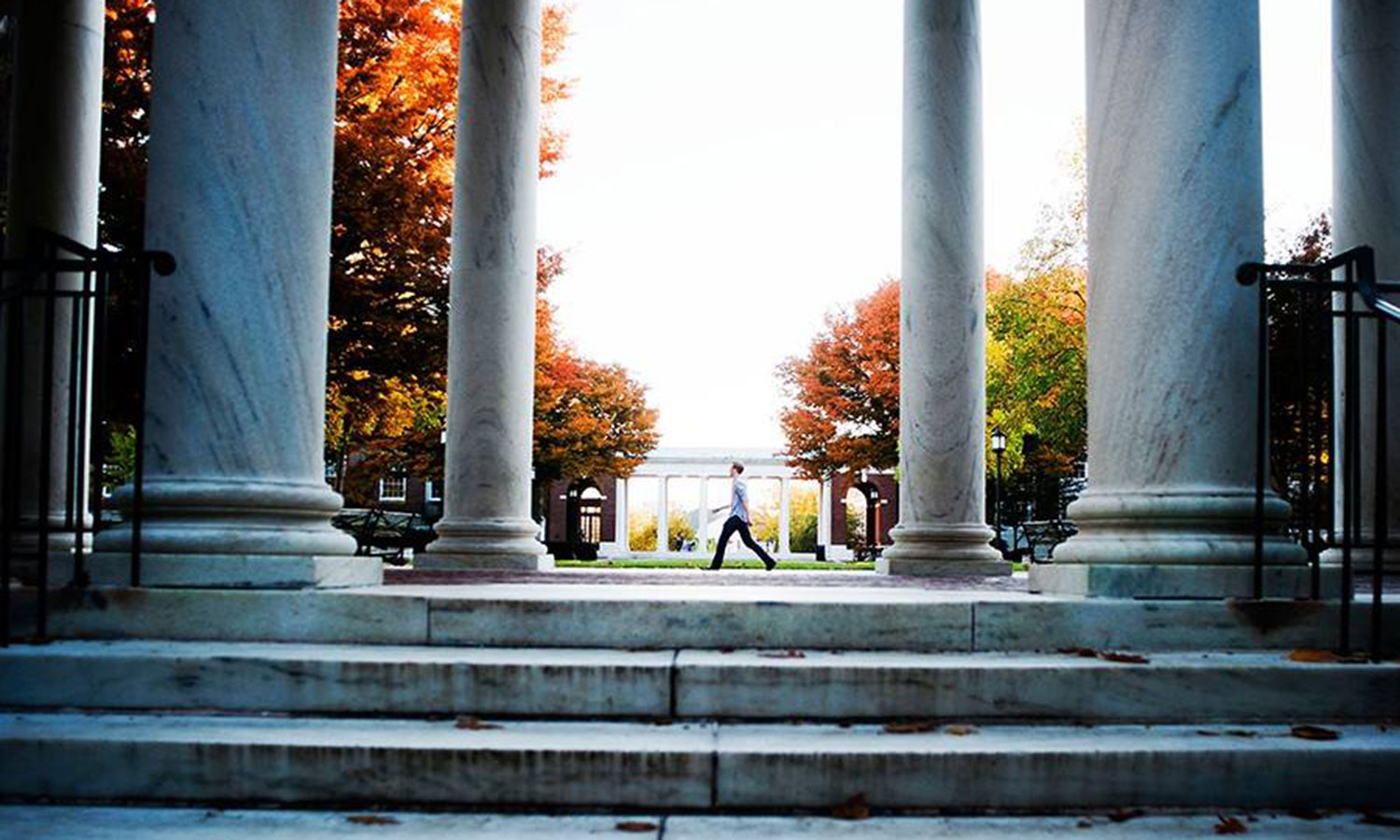 Also in the area: Stick around for the Baltimore college experience with cafes and coffee shops along North Charles Street, or the quirky Papermoon Diner (filled with plastic doll heads and Pez) and the trendy R. House food court nearby.
Bonus mini-tour: University of Maryland College Park stands in for Georgetown University in the 80s Brat Pack flick St. Elmo's Fire and appears as itself in National Treasure 2: Book of Secrets.
Sleepless in Seattle tour
This classic Nora Ephron romantic comedy set in Seattle also spends a great deal of time in Baltimore, as that's where Annie Reed (Meg Ryan) lives as she listens to Sam Baldwin (Tom Hanks) and his son tell a late-night radio host about his problems. The exterior of her home in Fells Point is on 904 S. Broadway, but she works at the Baltimore Sun on North Calvert Street in Mount Vernon. You can walk down the same white steps she does if you head to Mount Vernon Place by the Washington Monument. In the same neighborhood, you can also stop by the George Peabody Library where she meets her brother, Dennis Reed (David Hyde Pierce.)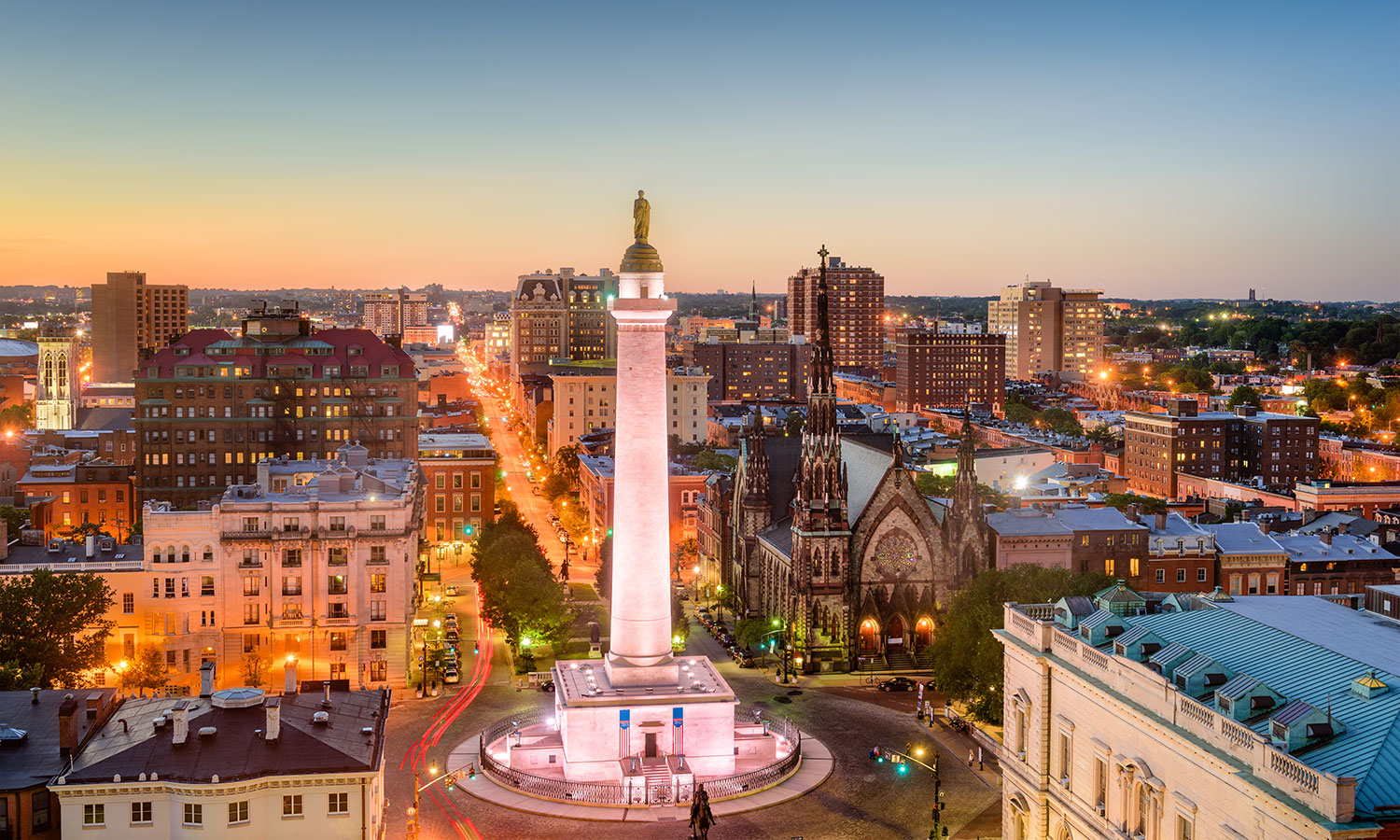 Bonus mini tours: The house of Hannibal Lecter in The Silence of the Lambs prequel, Red Dragon, is also in Mount Vernon, and the Baltimore Sun building stands in as the National Tattler newspaper office. The film's Brooklyn museum is the Baltimore Museum of Art.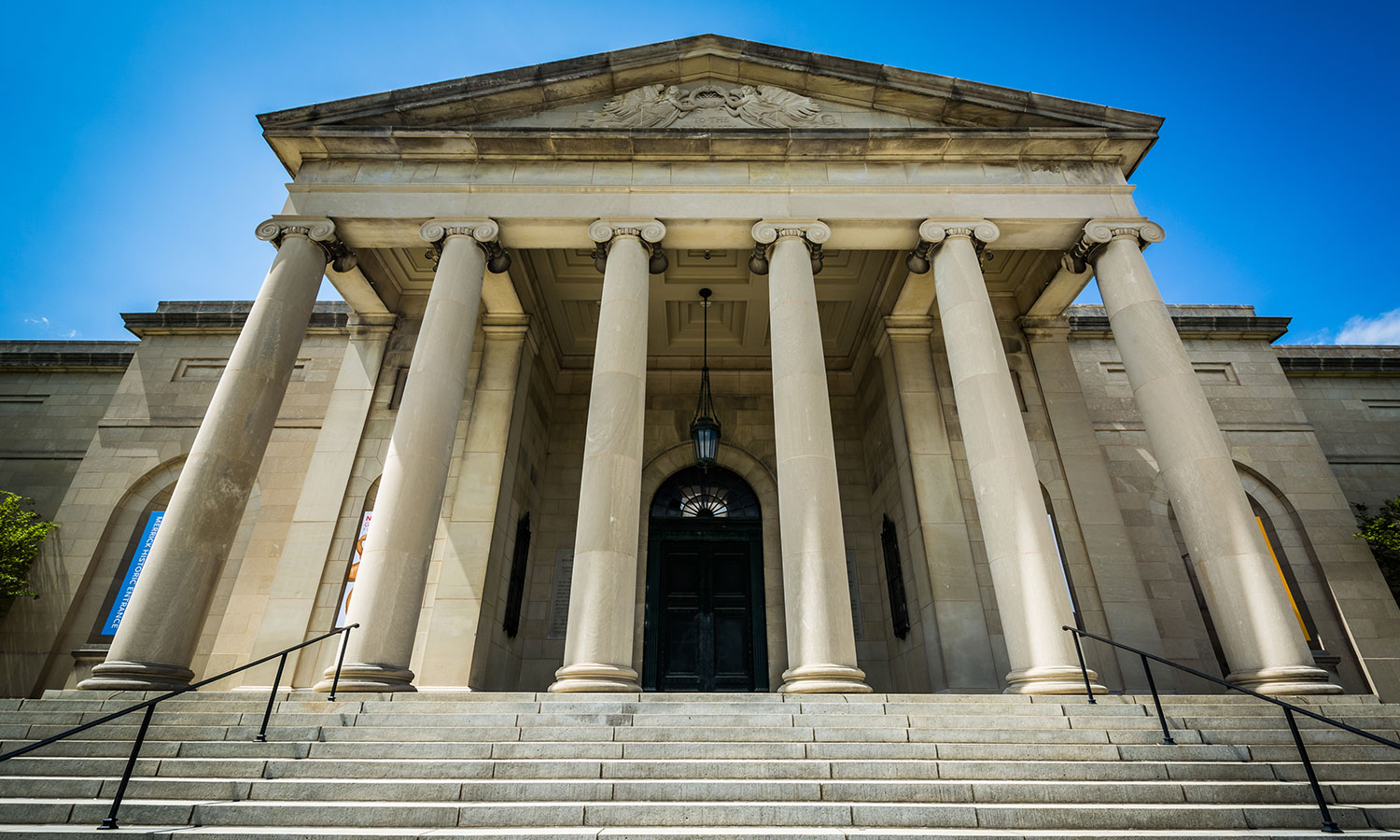 He's Just Not That Into You was also filmed primarily in Mount Vernon and southeast Baltimore, including Little Italy, Fells Point, and Canton. A location breakdown with photos can be found on the blog I Am Not A Stalker along with some Sleepless in Seattle locations.
Step Up tour
Step Up follows Tyler Gage (Channing Tatum in one of his early roles before he shot to stardom) and his best friend Mac Carter (Damaine Radcliff) as they face harsh realities in Baltimore. Tyler has the opportunity to succeed through dance alongside Nora Clark (Jenna Dewan.) Booker T. Washington Middle School, in Madison Park, is the exterior of the fictitious Maryland School for the Arts.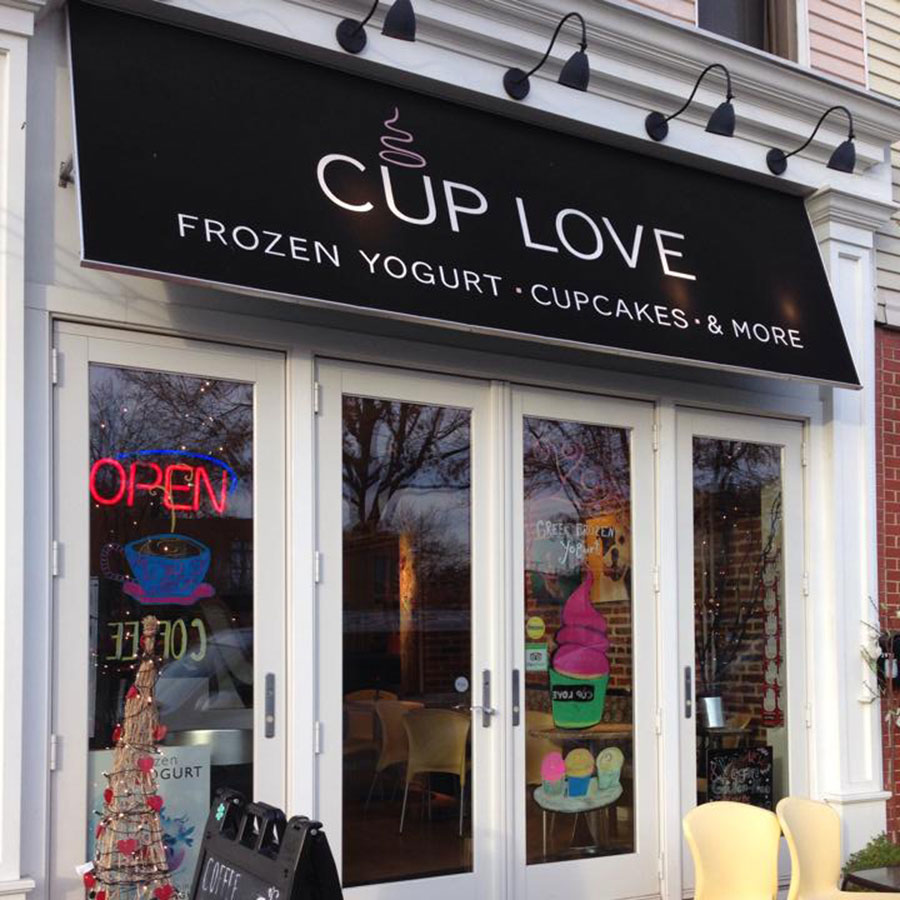 To the southeast is Cup Love, a coffee and dessert shop in Canton where Nora discusses her feelings for Tyler. An iconic scene from the movie is undoubtedly their rooftop dance overlooking the city, which was filmed at Riverside Power Plant, on Broening Highway in Dundalk.
---
Lead Photo: Kilgore Falls is filmed in the movie Tuck Everlasting. Photo Credit: Jon Bilous/Shutterstock.com
A Baltimore-bred journalist who takes great pride in her Old Bay, Natty Boh and that one football team, Lindsay C. VanAsdalan has always loved experiencing life through food, music and culture. And road trips have been a big part of that — so much so she made an entire magazine devoted to road trips for her senior project in college. When not writing, you can find her out at a concert (in safer times), trying the best new burger in town or snuggling cats.