The Fort Frederick Market Fair: A Taste of Colonial America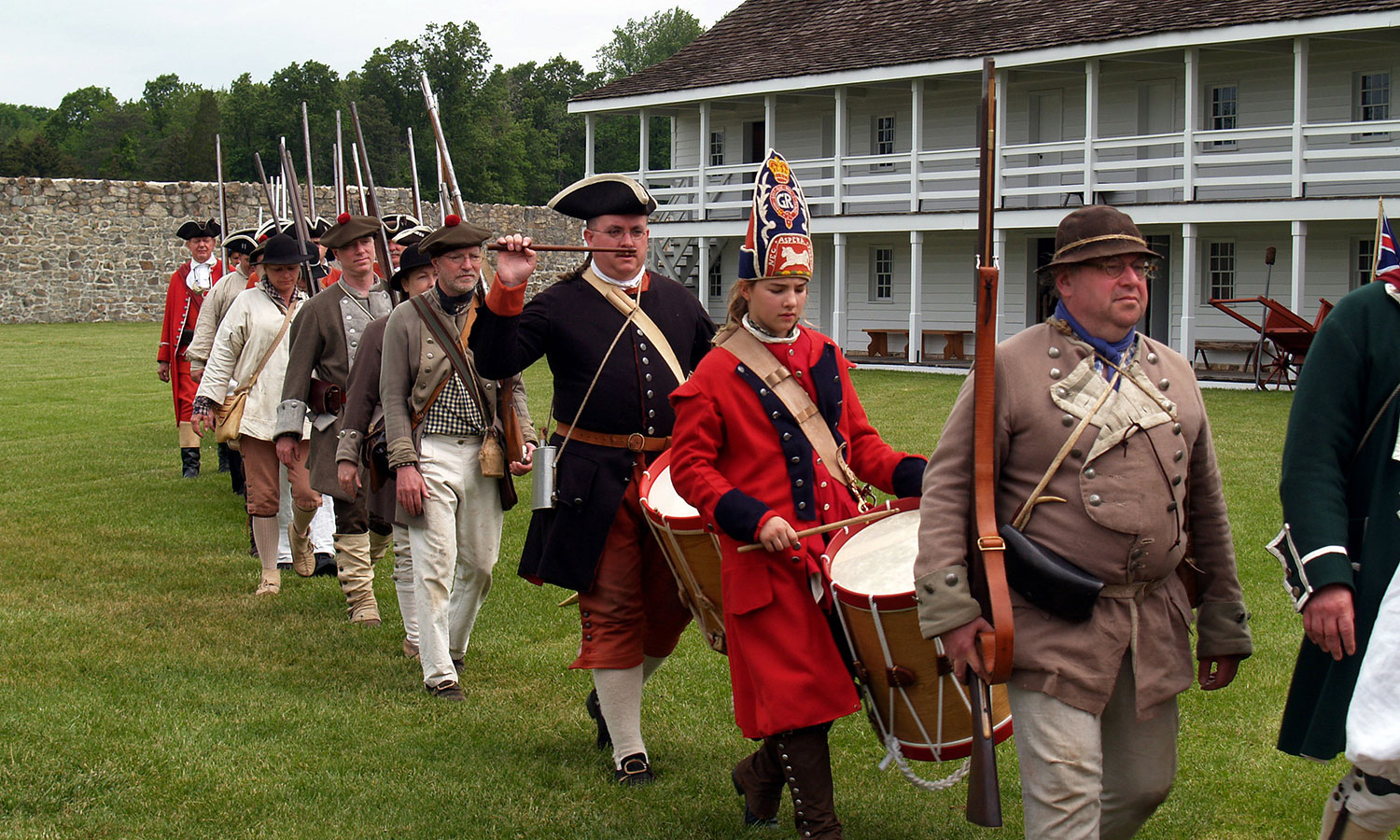 Of all the events on the Maryland calendar that fall into my family's must-attend column, the Fort Frederick Market Fair in Big Pool, Maryland, is at the top of the list. I often regale my family with stories about my work at Preservation Maryland—all the tidbits about important historic places and exciting work around the state. But there's nothing like seeing that historic magic come to life! The Fort Frederick Market Fair at Fort Frederick State Park is an annual gathering of 18th-century tradespeople, crafters, interpreters, and historians. Unlike many craft events, this fair, now in its second decade, exclusively features items that would be found in colonial America—from Native American trade goods to European-inspired pottery to the redware that was so common on American tables of the period.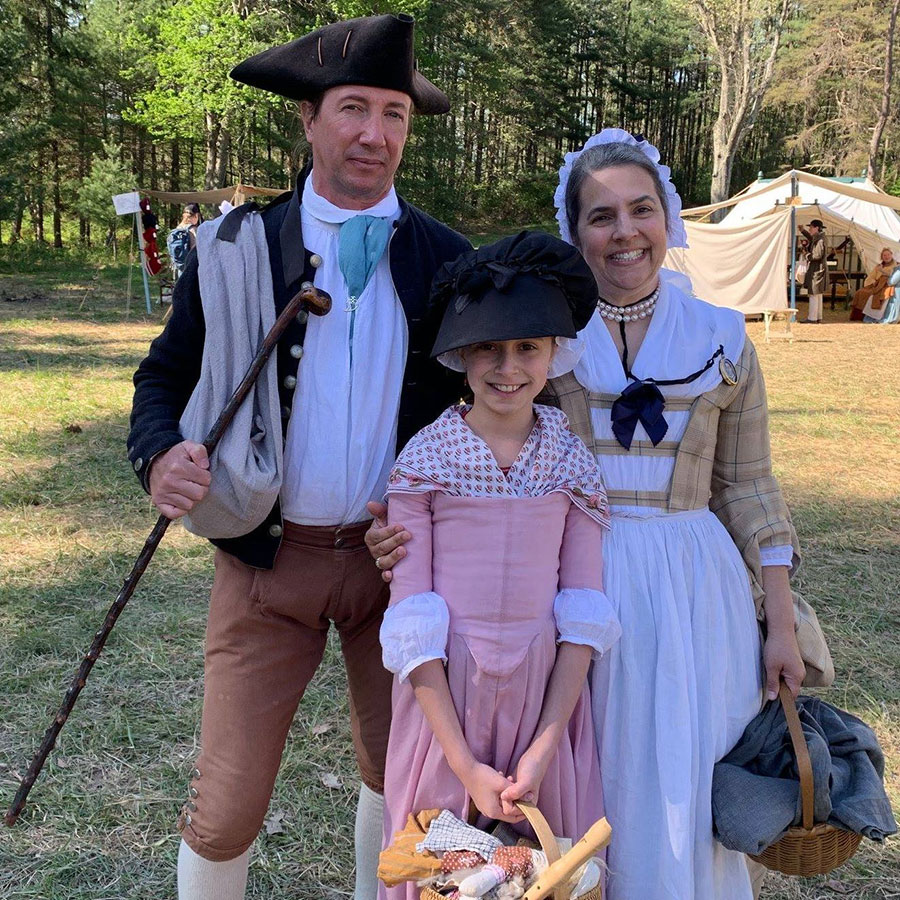 The rich and varied collection of handmade goods—all juried and created by master craftspeople —not only serves as an open-air museum, but nearly everything on display is for sale. In addition to many fine potters (I own many pieces of redware which are in constant, everyday use), there is a bevy of other trades represented and available for purchase, often including bakers, blacksmiths, bladesmiths, bookbinders, cabinetmakers, carpenters, coopers (bucket makers), gunsmiths, hatters, horn workers, jewelers, joiners, milliners, printers, tailors, tanners, tinsmiths, weavers, and even those who throw a blanket on the ground to trade unique and one of a kind items. It's a veritable smorgasbord of early Americana, all at your fingertips!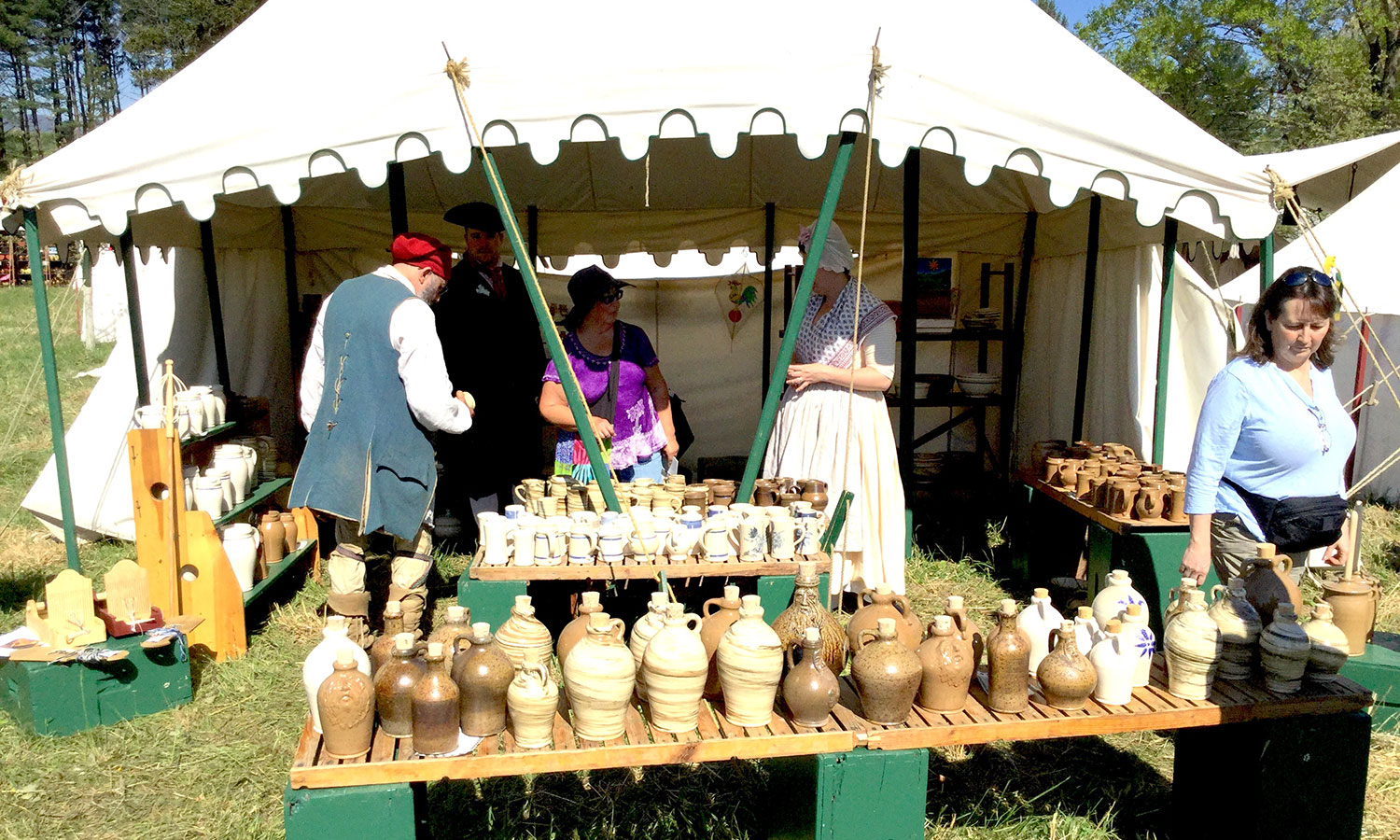 In addition to the dozens of tradespeople selling their wares under a sea of canvas, the event takes place on the historic grounds of the French and Indian War-era Fort Frederick. The Fort, which was established in 1756, was largely reconstructed by the Civilian Conservation Corps in the 1930s and is one of the best existing examples of pre-Revolutionary War fortifications remaining in Maryland.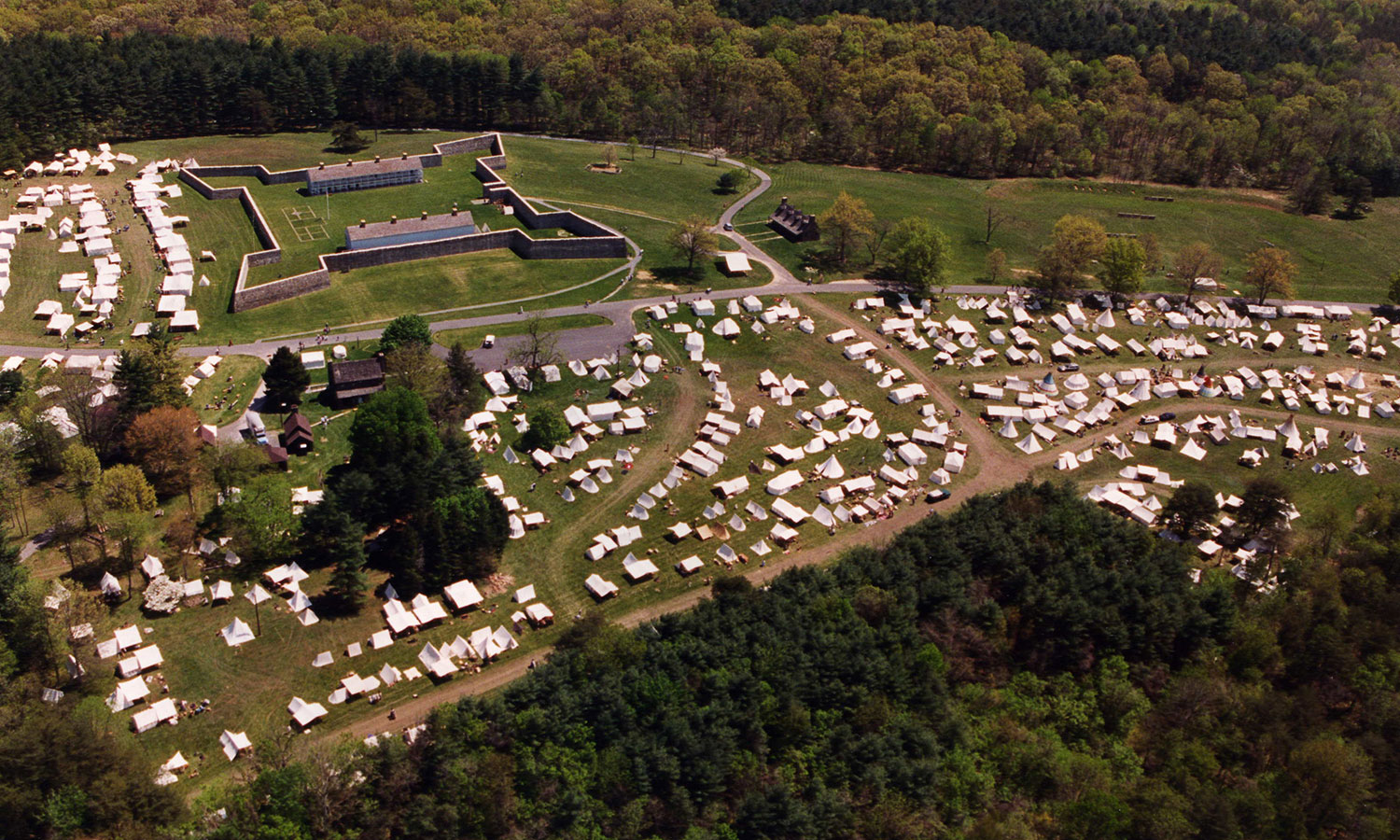 It was here that Maryland Governor Horatio Sharpe (namesake of Sharpsburg, Maryland) would plant Maryland's colonial flag as a bulwark against incursions from the French and their allies. Maryland's western frontier in the 1750s was anything but calm, with violent raids executed by both sides during the rolling combat of the war that ultimately engulfed most of Europe and the Americas in the process.
Today, the Fort has recently undergone a large-scale rehabilitation with massive new gates hoisted in place and the barracks rehabilitated and reinterpreted to tell the complex story of Maryland's eighteenth-century frontier.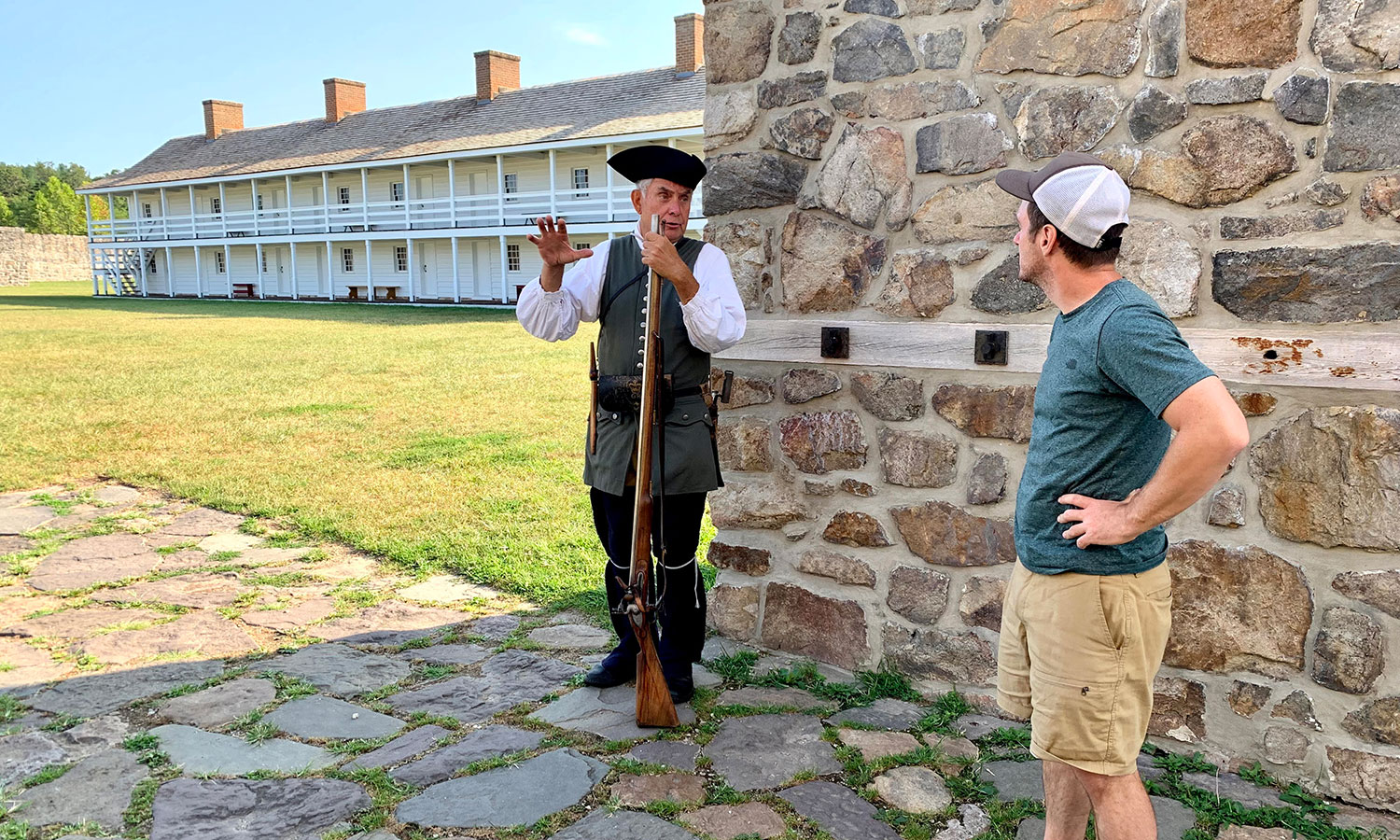 After visiting the tradespeople and the fort itself, you'll need something to eat—and the Clear Spring Lions Club and Clear Spring Historical Society have you covered. The food is always a crowd favorite, and all proceeds support the local community which surrounds the historic site.
Event Details
Ready to plan your road trip? This year's Fort Frederick Market Fair is April 27-30th. Hours are 9-5 pm on Thursday, Friday, Saturday, and 9-3 pm on Sunday. This event is sponsored by the Friends of Fort Frederick State Park. Admission is $5 for adults and $2 for ages 6 to 12. Children 5 and under get in free.  
Park Details
Fort Frederick State Park is open year-round to visitors. April through October the park is open from 8 a.m. to sunset and from November through March 10 a.m. to sunset. The daily fee for Maryland residents is $3/vehicle and $5/vehicle for out-of-state residents. Camping, picnicking, boating, and access to several rail and hiking trails are also available. All details on park visitation, amenities, and access can be found here. 
While You're in the Area
Hancock, less than a ten-minute drive from Fort Frederick, offers a slice of small-town Americana and a handful of quaint shops and restaurants. Visitors making a farther trek to the site or Market Fair will find a variety of lodging options in nearby Hagerstown. Those wishing to extend their historical trips while at Fort Frederick should consider a side trip to nearby Antietam Battlefield or the Chesapeake and Ohio Canal, which runs the length of the Potomac from Cumberland to Washington, D.C.
---
Lead Photo: Visit Hagerstown & Washington County
Nicholas Redding has served as the President & CEO of Preservation Maryland since 2014. Prior to his arrival at Preservation Maryland, he served in leadership positions at several heritage and preservation organizations, including Deputy Director for Advocacy at the American Battlefield Trust in Washington, DC. Prior to the Trust, he served as a Park Ranger at Gettysburg National Military Park and the Chesapeake and Ohio Canal National Historical Park. He is a graduate of West Virginia's Shepherd University and lives outside of Frederick, Maryland with his wife, daughter, and two beagles.