New Beers on the Block: Maryland Breweries Worth the Trip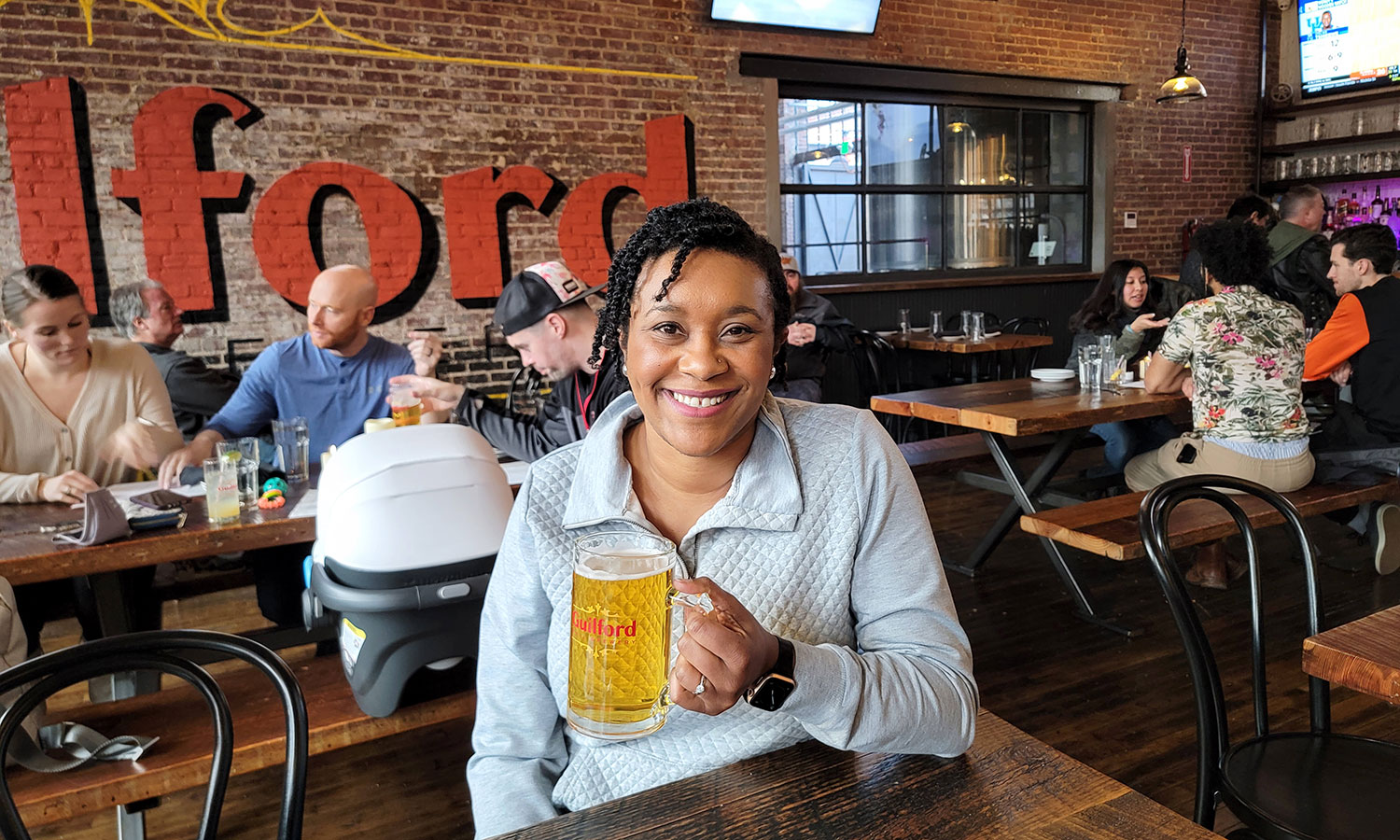 All breweries use grain, hops, yeast, and water to make beer, but every brewery offers a unique experience and environment to enjoy. A brewery could be in a large industrial warehouse, a downtown storefront, or an old dairy barn—each different location an expression of individuality and a love for the craft. Just as the physical space varies from brewery to brewery, so does the beer. The way different brewers combine the same core ingredients into different beers is an art form that makes each trip to the bar a new adventure. 
My appreciation of the individuality of breweries, their creativity with space and beer, and the new friends I meet along the way keep me on the hunt for new breweries to check out. According to the Brewers Association, 710 new breweries opened in the United States last year—and a handful of those are right here in Maryland. I visited five of them, and each one is a welcome addition to the Maryland craft beer community.
Grab a road trip buddy or two, put on your favorite playlist, and head to one (or all!) of these great new Maryland breweries! 
Battery Island Brewing Company—Havre de Grace
My beer of choice here: Always Sunny (Double New England IPA)
Battery Island Brewing Company is a veteran-owned nano-brewery located in historic downtown Havre de Grace. The intimate space is a heartfelt tribute to Veterans and members of the Armed Services, with patriotic touches found throughout the brewery. One of those patriotic touches is the Local Veteran wall, with pictures honoring veterans from the area. The staff at Battery Island Brewing are kind and welcoming, the tap list is varied, and the beer is refreshing. One of my favorite things about craft breweries is the sense of community they help build, and Battery Island is no different—they host live music, yoga classes, and game nights.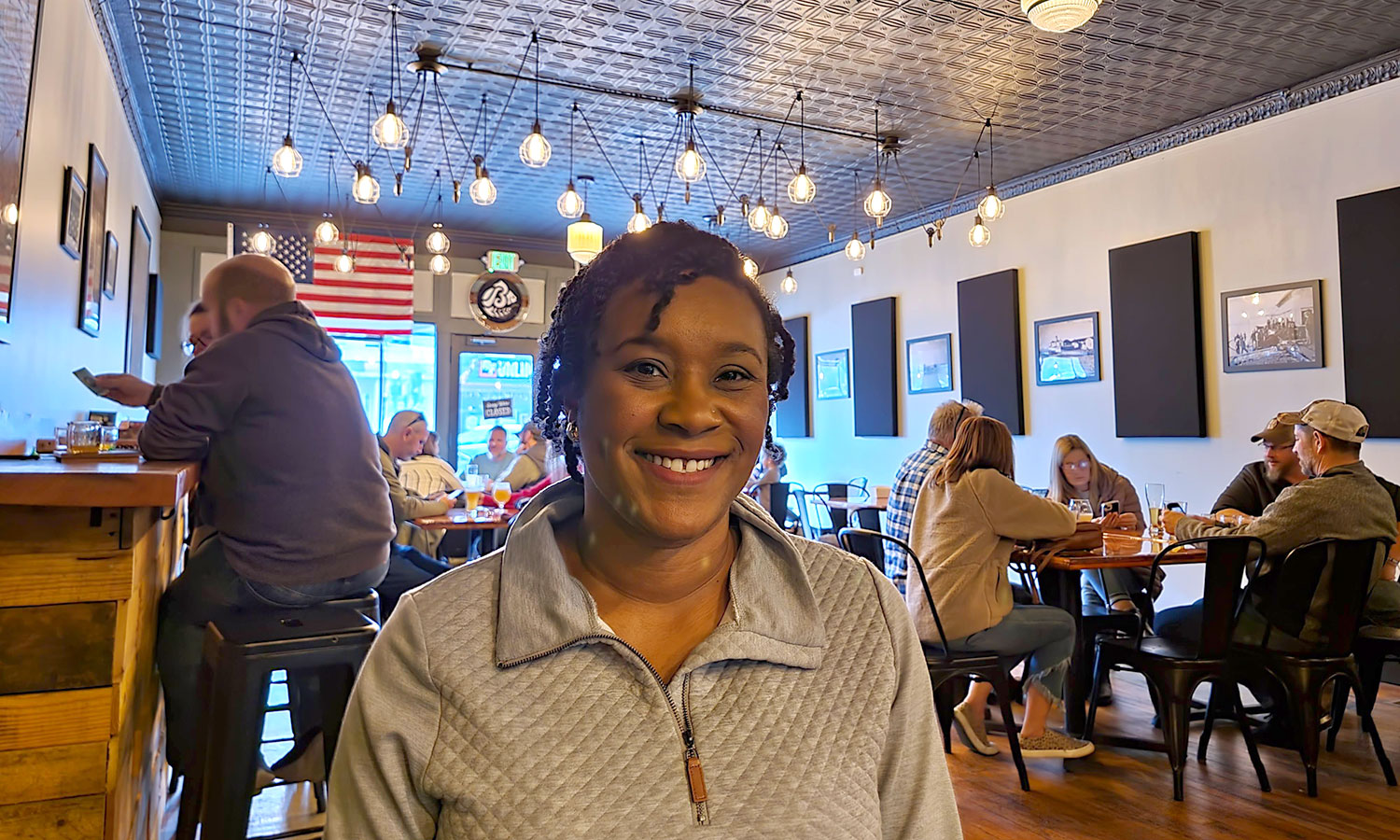 There's no shortage of things to do in Havre de Grace. Spend the day on the water, explore the town's fascinating war history, or take advantage of shopping and dining. 
Guilford Hall Brewery—Baltimore
My beer of choice here: Guilford Hall Marzen (Marzen)
Guilford Hall Brewery is a European-style brewery in the Station North neighborhood of Baltimore. Located inside a 19th-century factory, Guilford Hall is one of the most architecturally exciting breweries I've seen. The big, bright brewpub was buzzing with energy, and the inviting outdoor Biergarten made me forget I was in the middle of a big city.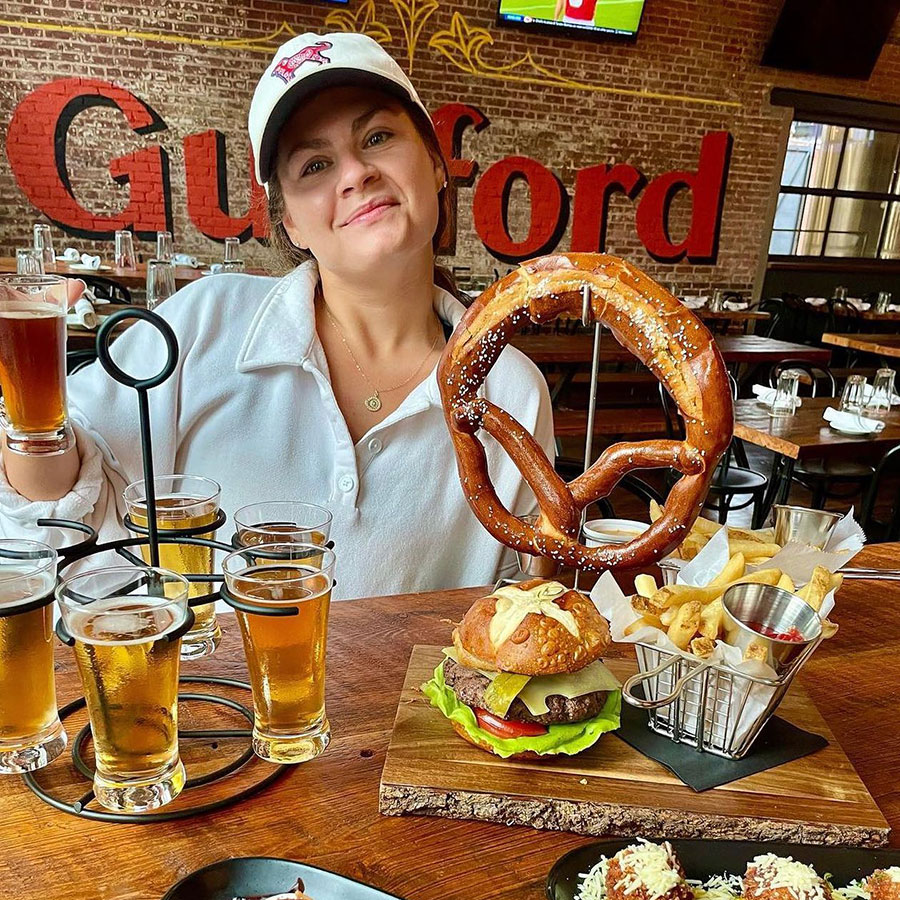 If you are looking for classic European beer styles, this is the place to go. The tap list will take your taste buds on a beer tour of the European continent, travel to Germany with a Helles-Lager, the Czech Republic with a Czech Pilsner, Austria with a Vienna-Lager, or Ireland with a Dry Irish Stout. The diverse food offerings are reminiscent of a European pub with classic beer snacks like pretzels with beer cheese and mustard or more substantial entrees like Steak Frites, Bangers and Mash, or Fish and Chips. If your road trip buddy is not a fan of beer, Guilford Hall also serves wine and cocktails.
Bringing kids along? Check out this list of fun things to do with kids in Baltimore.
Pariah Brewing—Baltimore
My beer of choice here: Ultraviolet Colors (Double IPA)
If you crave West Coast flavor but don't want to drive thousands of miles on I-70, I have good news! Pariah Brewing, a San Diego, CA brewery, has opened an East Coast outpost on Union Avenue in Baltimore. Longtime fans of Maryland beer will recognize their spot as Union Craft Brewing's old location; however, the team has transformed the space into something completely new and original. As a lover of hoppy beers, I appreciate that the tap list at Pariah is full of hop-forward beers.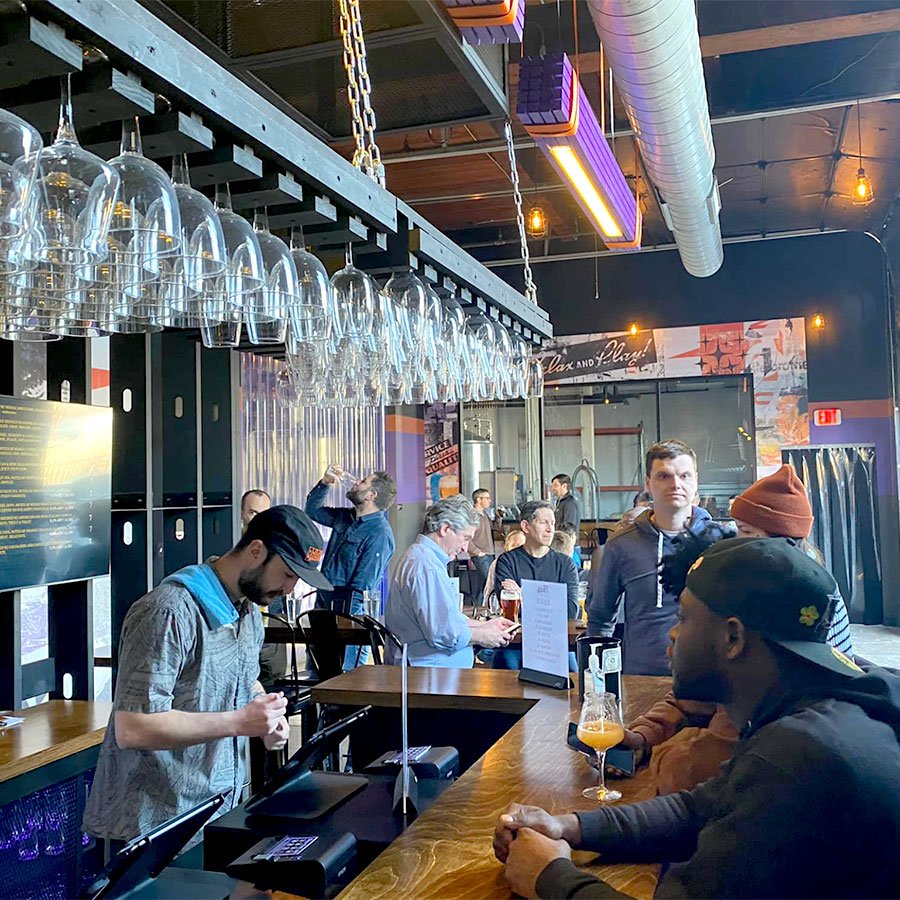 For a fun way to end your visit, head to the nearby Baltimore Streetcar Museum and take a ride on an authentic Baltimore streetcar! 
Burnish Beer Company—Salisbury
My beer of choice here: Yeah, I'm Thinking I'm Back (American IPA)
Burnish Beer Company may be one of Maryland's newer breweries, but they already have deep community roots on the Eastern Shore. Located in Salisbury, Burnish is a welcome addition to the local craft beer and restaurant scene. Their space is big and bright, with plenty of seating inside where you can watch the brewing process through large windows that separate the brewing space from the restaurant. On a nice day, you can enjoy the Biergarten and outdoor bar.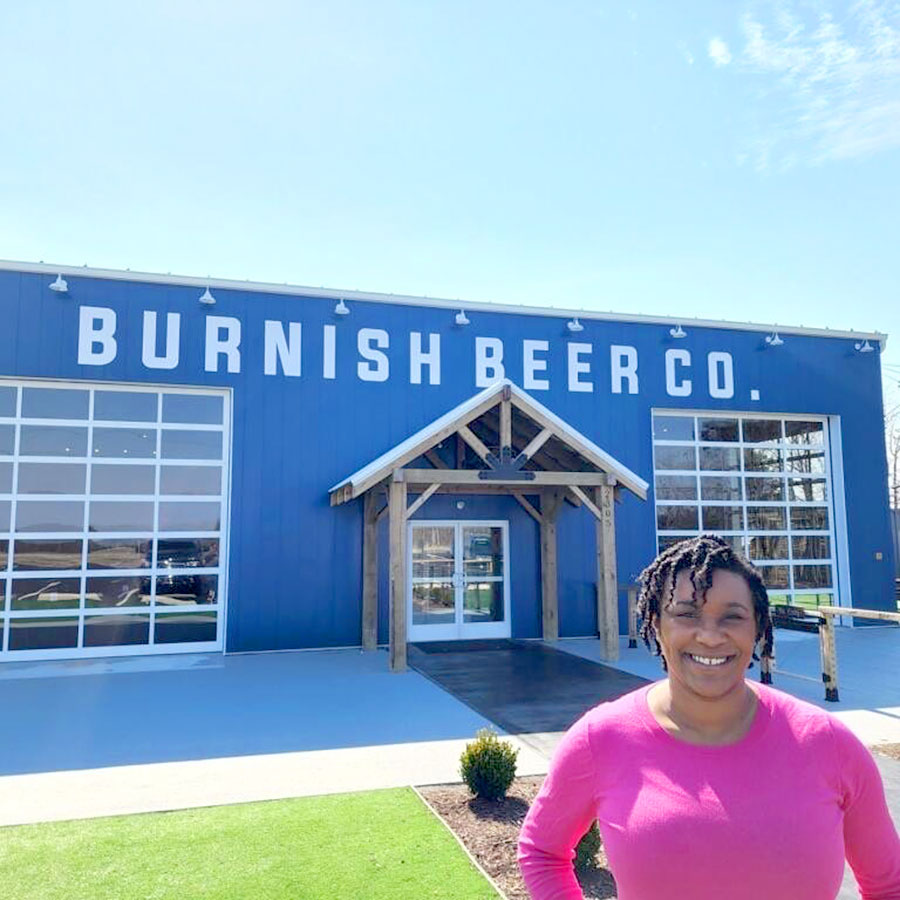 We sat at the inside bar with lots of locals and a couple from Virginia Beach who were visiting Salisbury for the weekend. The tap list had a variety of styles, so I ordered multiple flights and tried them all! Burnish doesn't just make good beer—the food offerings are extensive and tasty. (I recommend the fish tacos.) Stop by Perdue Stadium and catch a Delmarva Shorebirds game while in town.
Landmade Brewing—Poolesville
My beer of choice here: Lillie (Italian Pilsner)
I am particularly fascinated with farm breweries and the creativity that goes into re-using agricultural spaces or incorporating a brewery into active farm life. Landmade is a family-operated brewery located on a beautiful farm in Poolesville. The brewery and taproom are a former cattle stable and have a fun farmhouse feel. It is clear that a lot of thought and intention went into both the beer and brewery experience. My favorite detail was the tables made using antique sewing machines.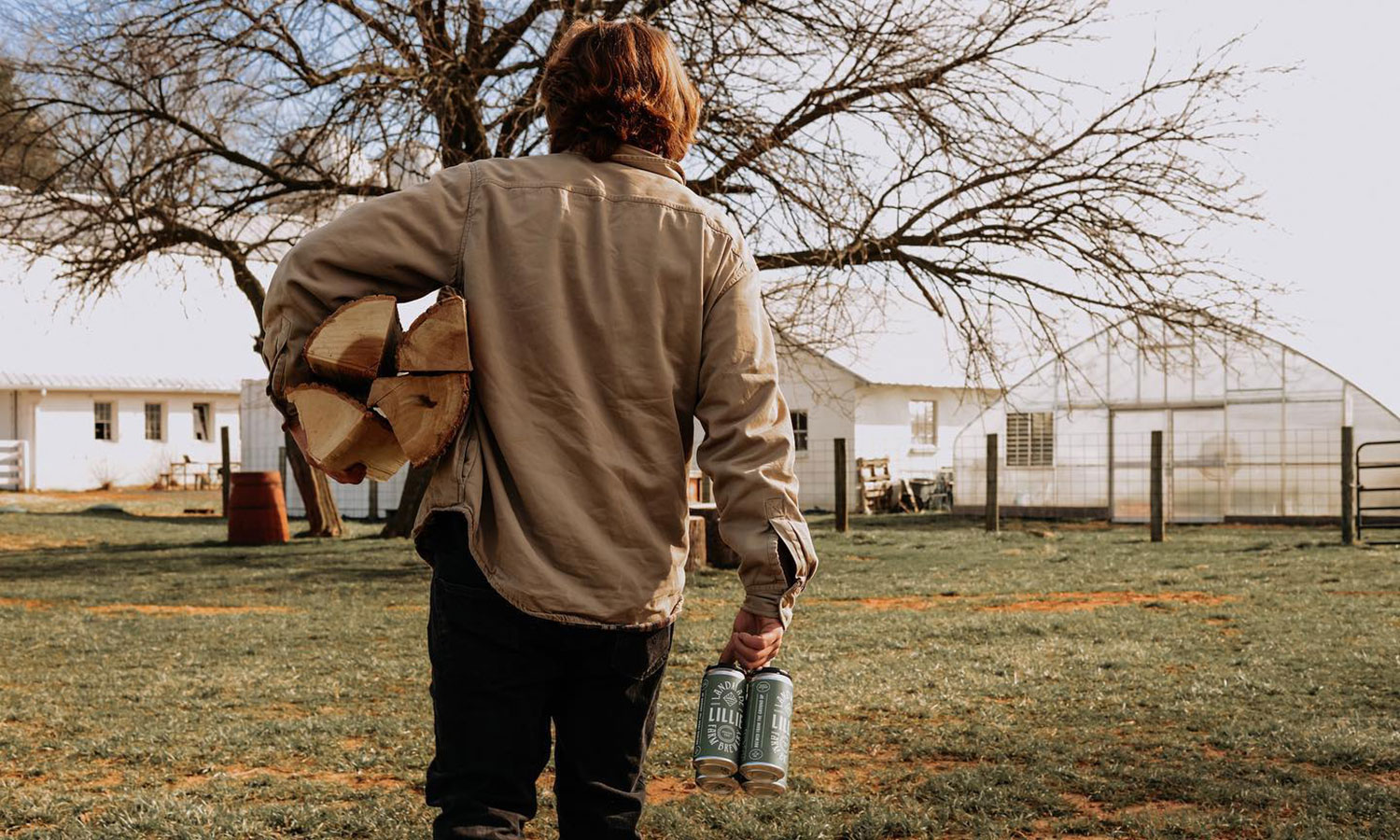 The Landmade General Store has snacks to pair with your beer onsite and locally sourced pantry items to take home and enjoy with your to-go cans. Large garage doors in the taproom roll open to show off views of the farm, where there is plenty of space to spread out and enjoy a beer at a picnic table or around a fire pit. You can even buy s'mores to roast around the fire.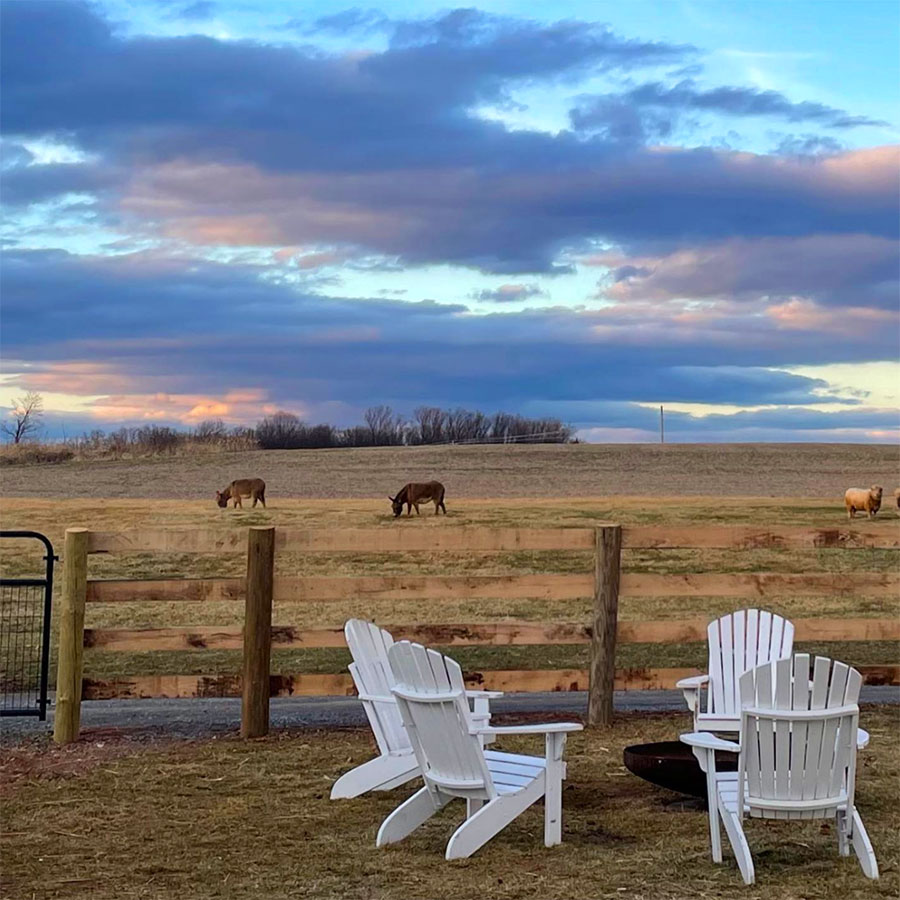 The Food Truck at Landmade offers a seasonally inspired menu with food sourced from the farm on the property and other Montgomery County farms. While you're in the area, take a hike or bike ride along the C&O Canal!
Any road trip that ends with a beer in hand is a win. Cheers to Maryland beers!
Kara's favorite road trips are ones which involve stops at multiple breweries, she has visited hundreds of them across the country and is always on the hunt for her new favorite beer. She lives in Frederick and enjoys collaborating with local breweries. Follow her travels on Instagram @hoppyblacklady