Where to Celebrate Pride Month in Maryland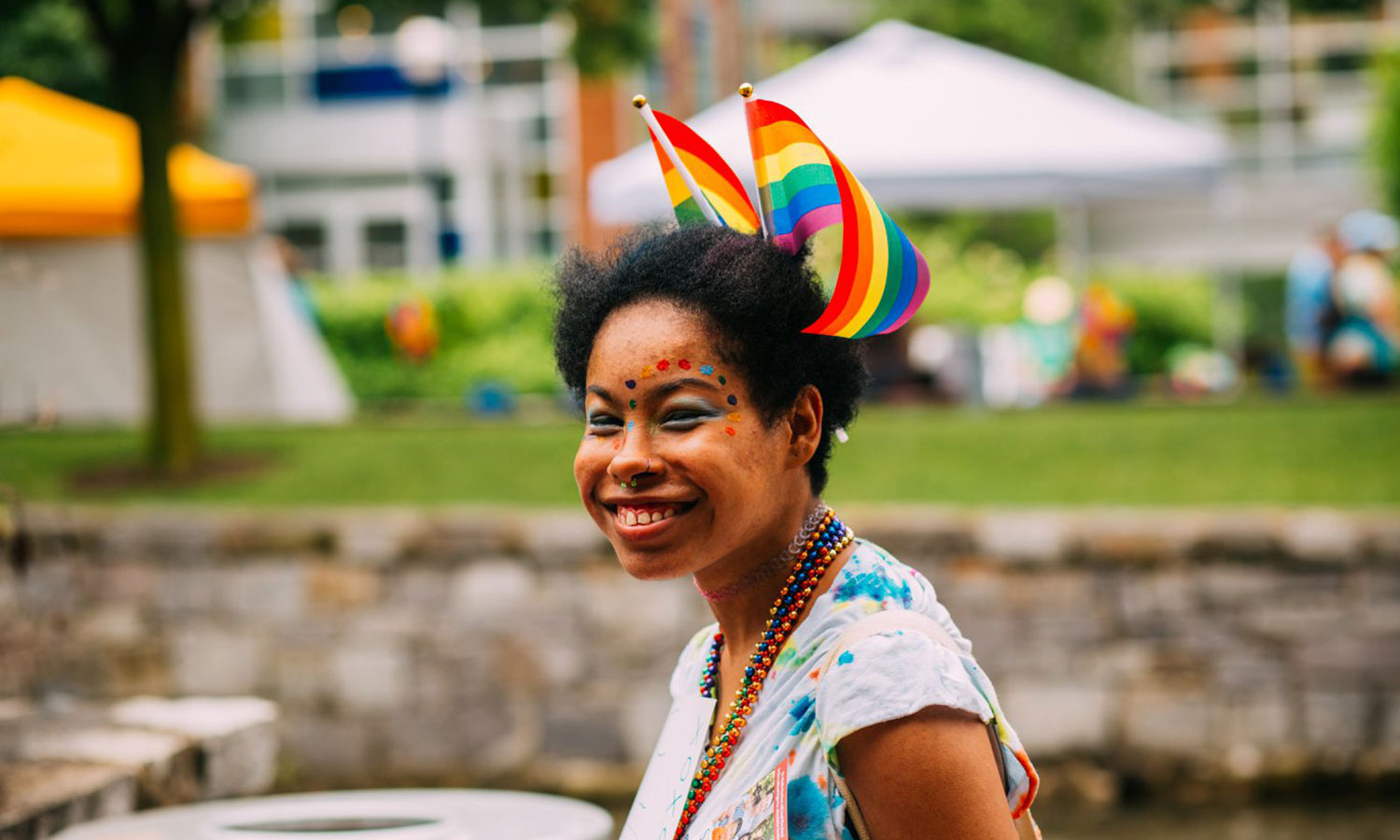 Every June, Maryland joins the world in celebrating Pride. From parades, events, and meet-ups, Maryland's Pride celebrations honor the beauty and diversity of the LGBTQIA+ community. As a queer Marylander, I am grateful to all the queer and trans activists who fought for what Pride is today.
No matter where in Maryland you call home, you'll never be too far from a Pride celebration. Start planning your rainbow outfits now!
June 1-5—Cumberland
Cumberland hosts its local Cumberland Pride to "promote love, acceptance, and diversity in Western Maryland." Across 5 days of events and gatherings, many events highlight the unique experiences and needs of LGBTQIA+ people living in the mountain region.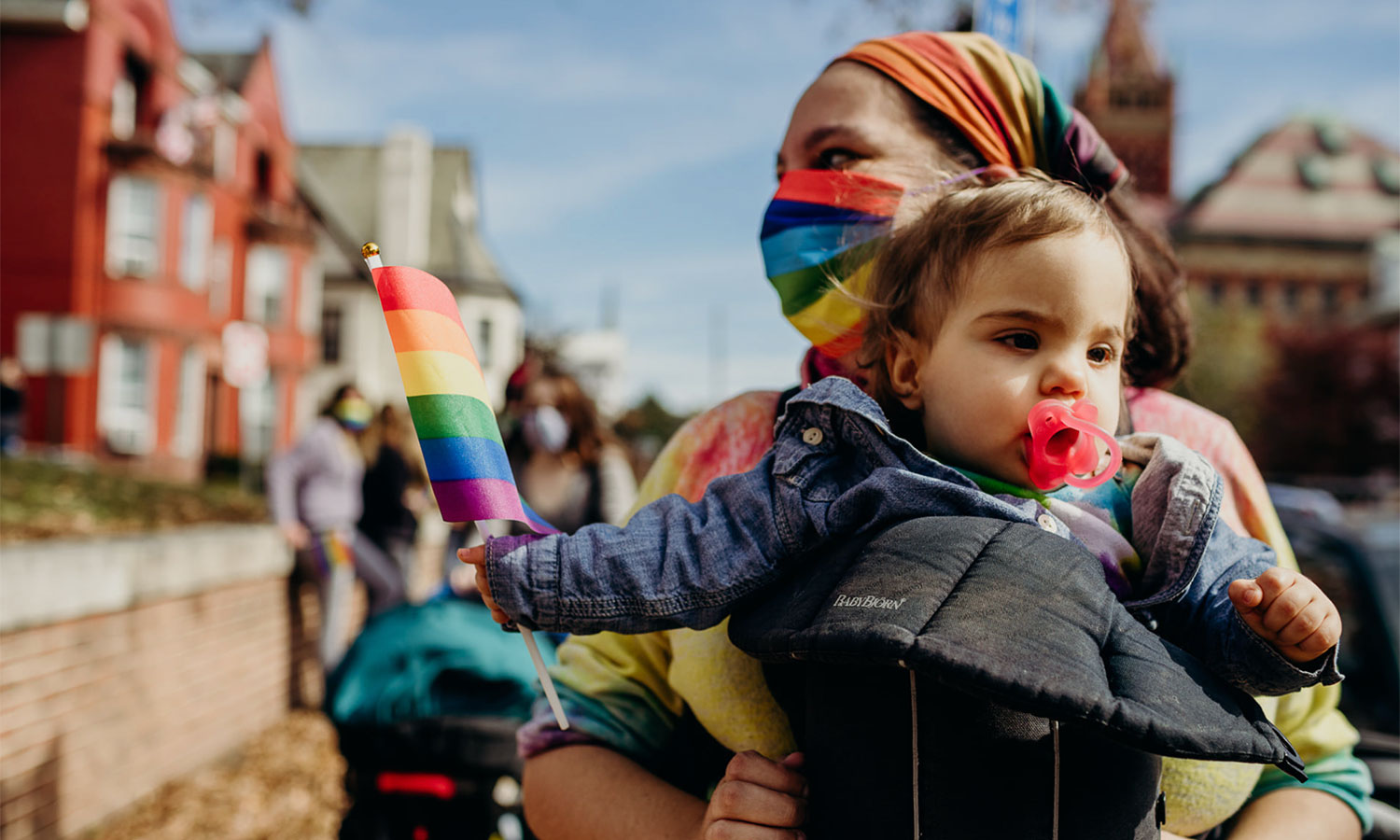 On the final day of Cumberland Pride, you will get to enjoy music, vendors, and the foods of Canal Place. You can make a weekend trip of your Pride festivities to ensure you also have ample time to enjoy Cumberland's historic buildings, scenic trails, and mountain views.
June 4—Annapolis
Annapolis Pride is bringing pride and a parade to the port of the state's capital. The team behind Annapolis Pride looks to unite residents, businesses, and groups to celebrate the LGBTQIA+ community and the diversity of the capital city.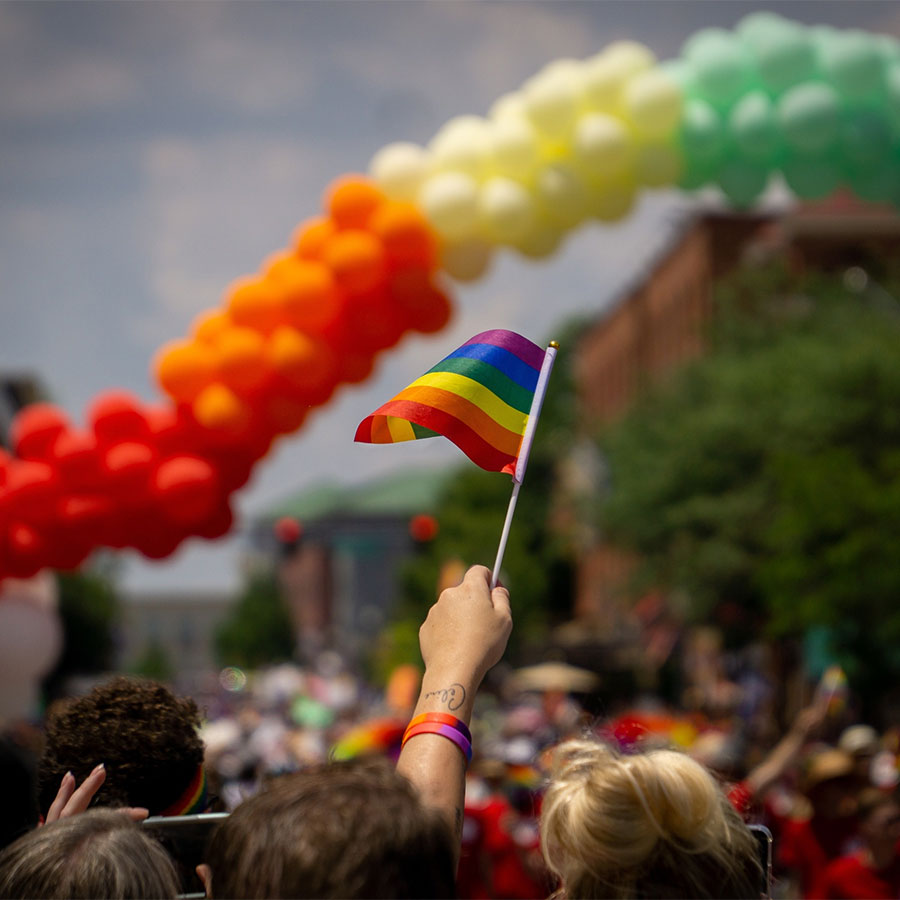 On parade day, make sure you consult the parade map to ensure you have a view of the joyful, colorful, and uplifting messages shared by parade participants. Following the parade, you won't be too far from multiple blocks of Pride festivities. Annapolis also hosts Drag Queen bingos and cruises on the bay throughout the month of June, as well as LGBTQIA+ book clubs and brunches.
June 20-26—Baltimore & Silver Spring
Attending Baltimore Pride is attending history. As one of the earliest Pride celebrations in the US, Baltimore Pride has been running and growing for over 40 years. The week-long celebrations include a parade that transforms into a block party downtown with live music, drag performances, and a special headliner.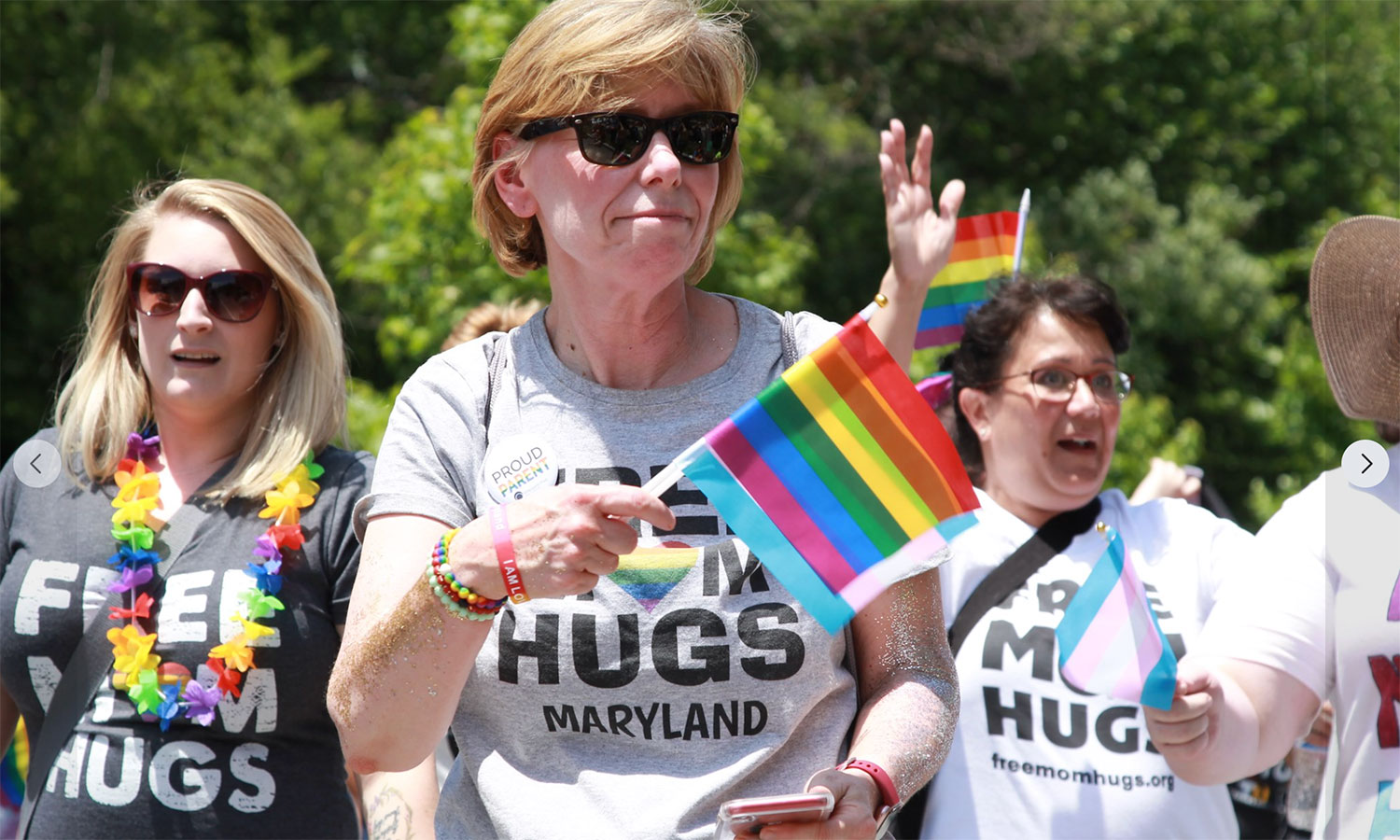 There will also be a celebration in Druid Park, where you will want to bring an outdoor blanket to sit on with all your friends while you enjoy live music. Uniquely, Baltimore Pride also offers specific events in celebration of LGBTQIA+ families, youth, and elders. 
Many events of Montgomery County's Pride festivities will be held in the heart of Silver Spring in a week-long celebration titled Pride in the Plaza. Pride in the Plaza calls on us to engage, celebrate, and represent through a variety of joyful and educational events, both in-person and virtual. From yoga sessions, access to healthcare, and community conversations, it is evident that Pride in the Plaza is in support of the wellbeing and health of the LGBTQIA+ community. Some unique events include Drag Queen Story Hour in both English and Spanish, a Drag Duel Finale, and a Mini-Ball. Make sure you pick up a Passport to Pride at the festivities and get it stamped at events you attend for a chance to win some amazing prizes. 
June 25—Frederick & Salisbury
Frederick Pride, hosted along the city's picturesque Linear Creek Park, will surely be a highlight of your summer.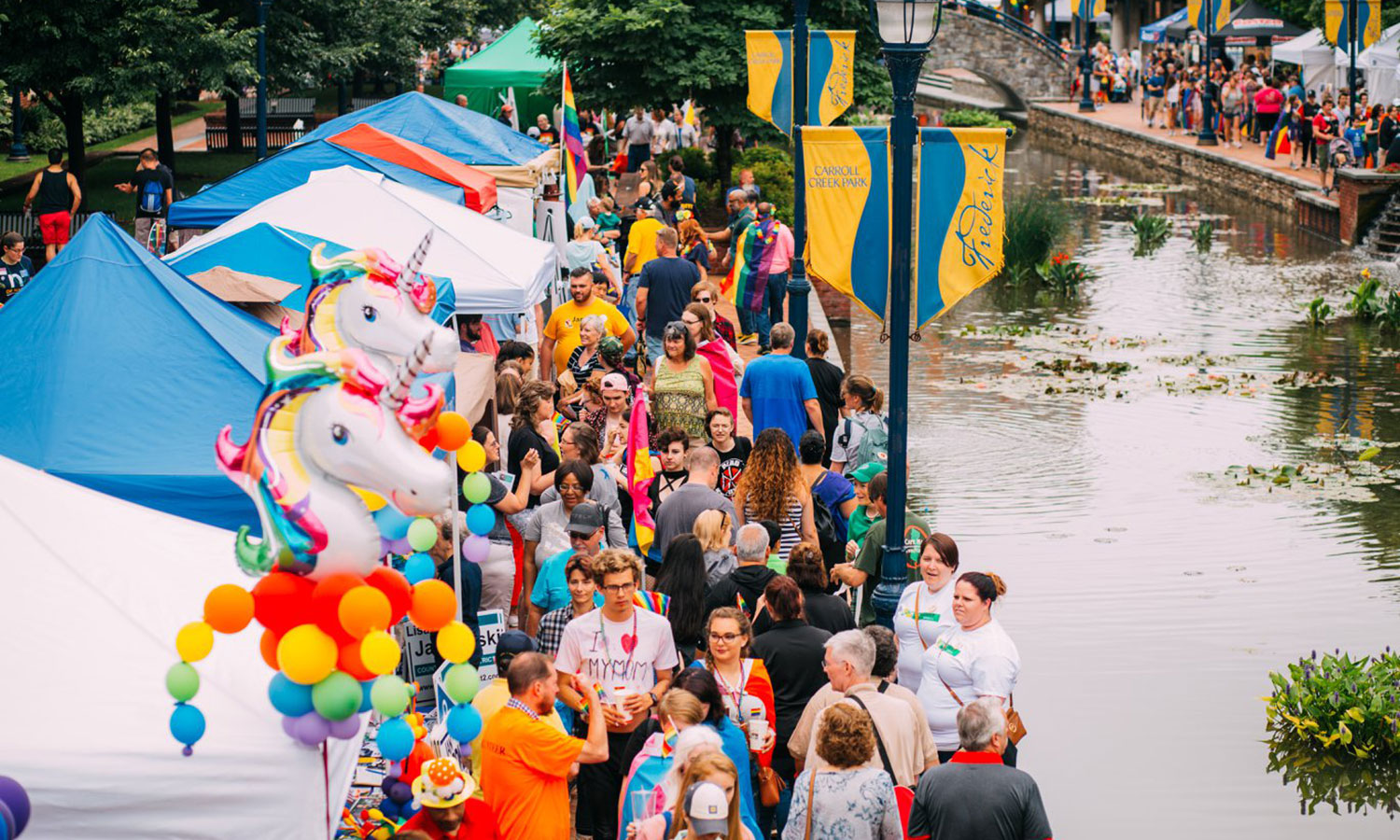 Vendors, booths, and food in honor of Pride are sure to make this popular creek-side stroll extra enjoyable. Be sure to make a reservation for a wine tasting experience—and you do not want to miss drag queen bingo!
Salisbury Pride seeks to "honor the achievements we have made thus far while looking forward to a brighter and better future." Attending Salisbury Pride will be a historical moment for locals and people traveling in, as it is the first parade of its kind on the Eastern Shore.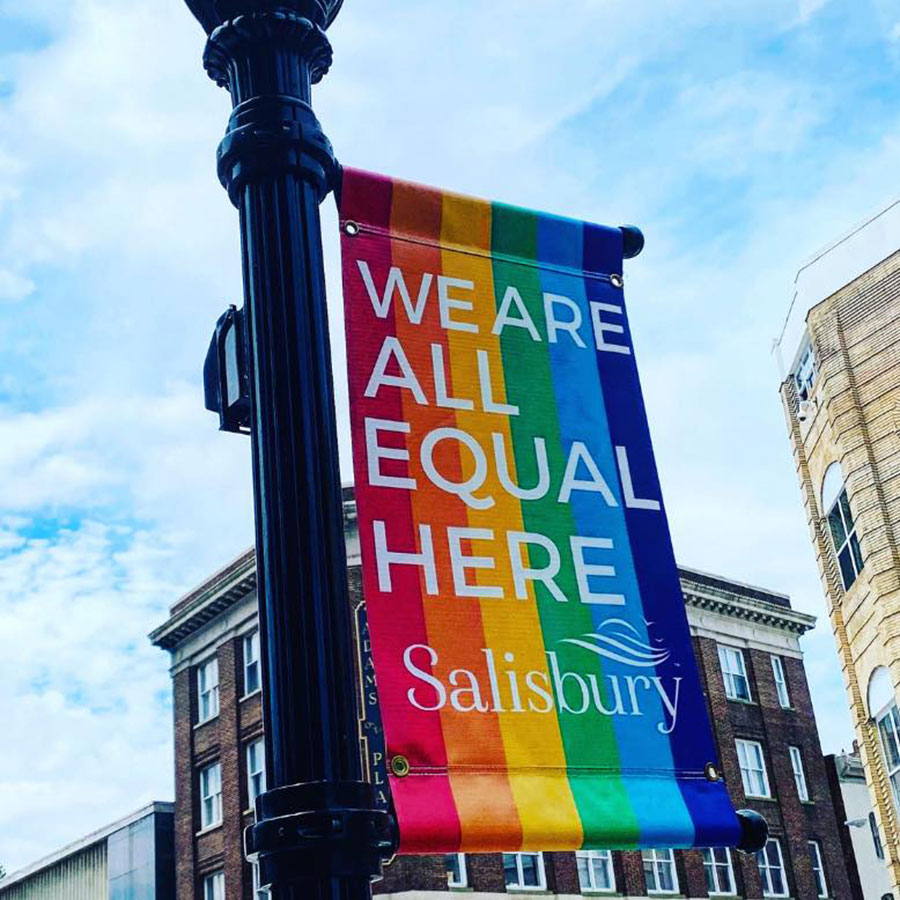 In addition to the lively parade followed by a festival with vendors, food, exhibits, and music, you won't want to miss the drag queen pageant and Pride comedy show. A bonus is that some of the drag queens you'll see perform happily call Salisbury home. Don't leave Salisbury Pride without getting a picture posing on Salisbury's rainbow crosswalk!
---
Lead Photo: Frederick Pride
Dom is a world traveler turned part-time van lifer who loves brunch, the outdoors, and road trips. She is an educator and writer passionate about access and inclusion in travel. You can follow her van life travels on her Instagram @DomBriana.