A Food-Filled Weekend in Worcester County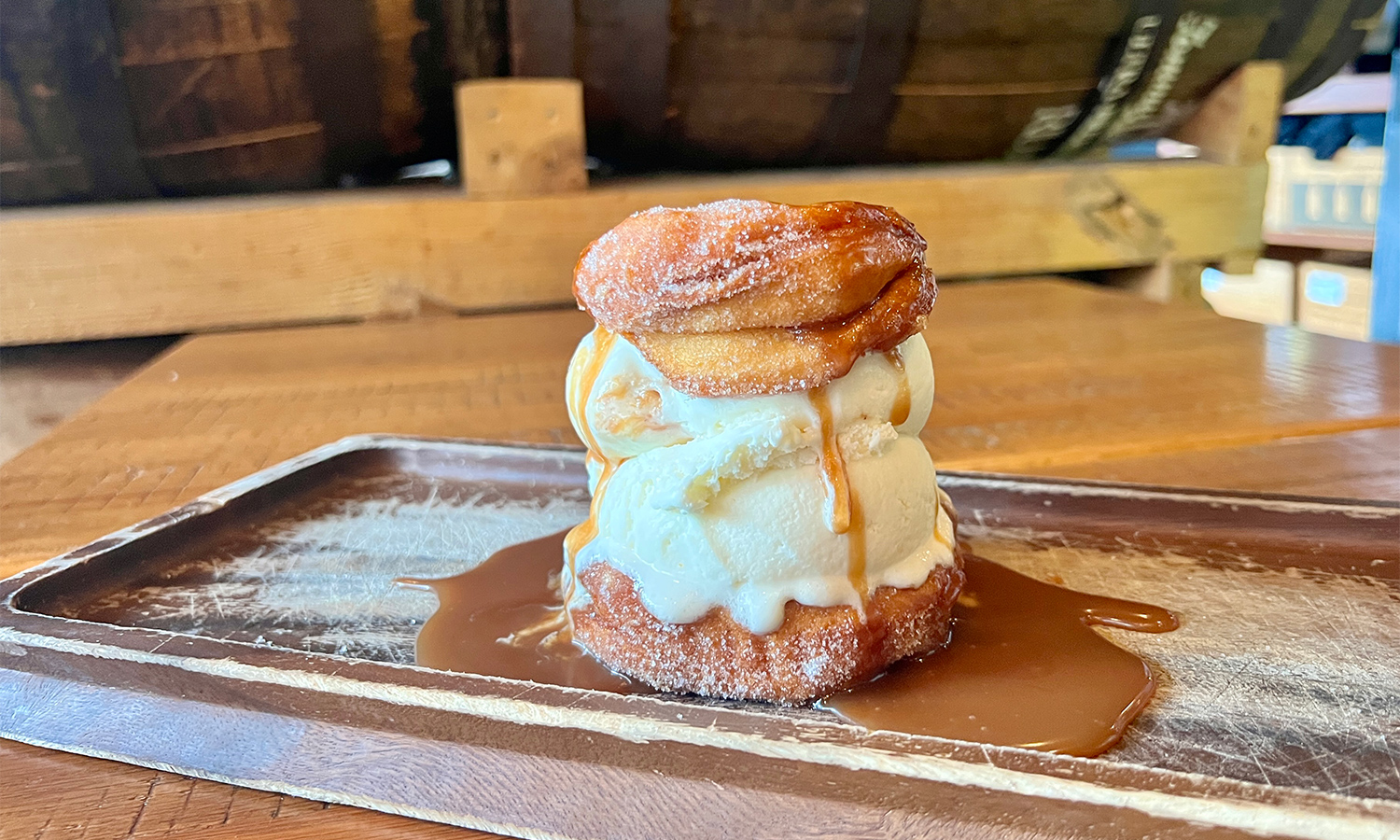 I recently took a weekend trip to captivating Worcester County, Maryland. The state's only wedge of Atlantic seafront is popular with vacationers looking for a classic coastal wonderland. On my excursion, however, I was seeking a different flavor—literally! 
Read on for my favorite food and drink picks in Maryland's easternmost county: 
Berlin
While I've made previous trips to this quirky, lively town (and wrote about its historic side), I'm always pleased to find new-to-me dining and drinking options. It's "America's Coolest Small Town" afterall! 
Windmill Creek Vineyard & Winery: Located just outside of downtown Berlin, this winery sits on a historic 12-acre estate. The dry white wines are distinctive and very easy to drink. Grab a glass and wander the rambling flower garden or the richly decorated rooms in the historic Mariner House.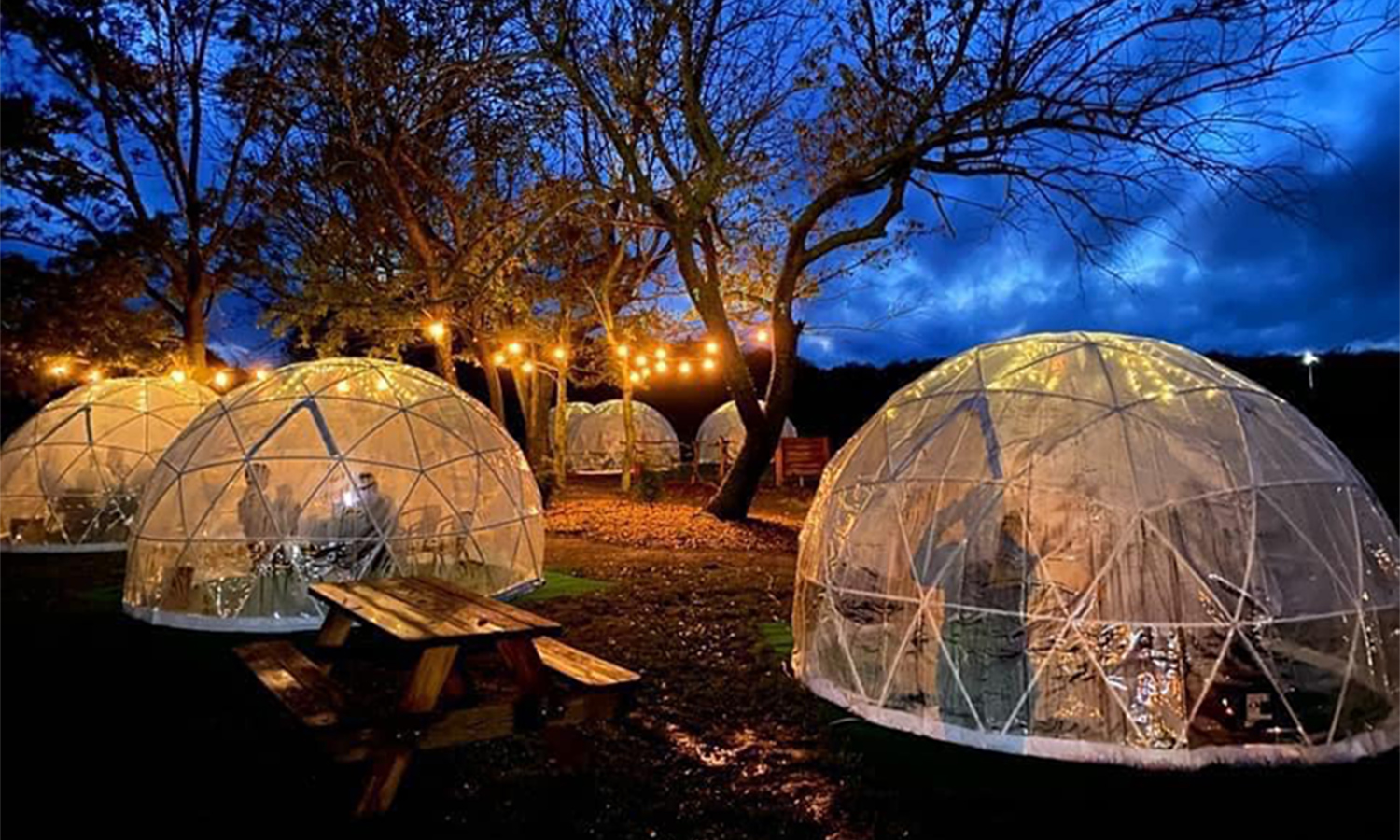 Did you know you can rent an igloo here in the cold-weather months? 
Sinepuxent Brewing Company: Once the site of an old produce stand, this new-ish brewery is "unapologetically rural," as their slogan goes, and it leans in on their image as a working farm. I love the use of blueberries grown on the land in their phenomenal hard seltzer. It was my favorite beverage of all — light, bright, and with a little kick. Make sure to venture outside to the paddock with barn animals!
Jun & Juice: Have you heard of jun? It's kombucha made with honey and green tea, instead of the typical sugar and black tea. I'm hooked!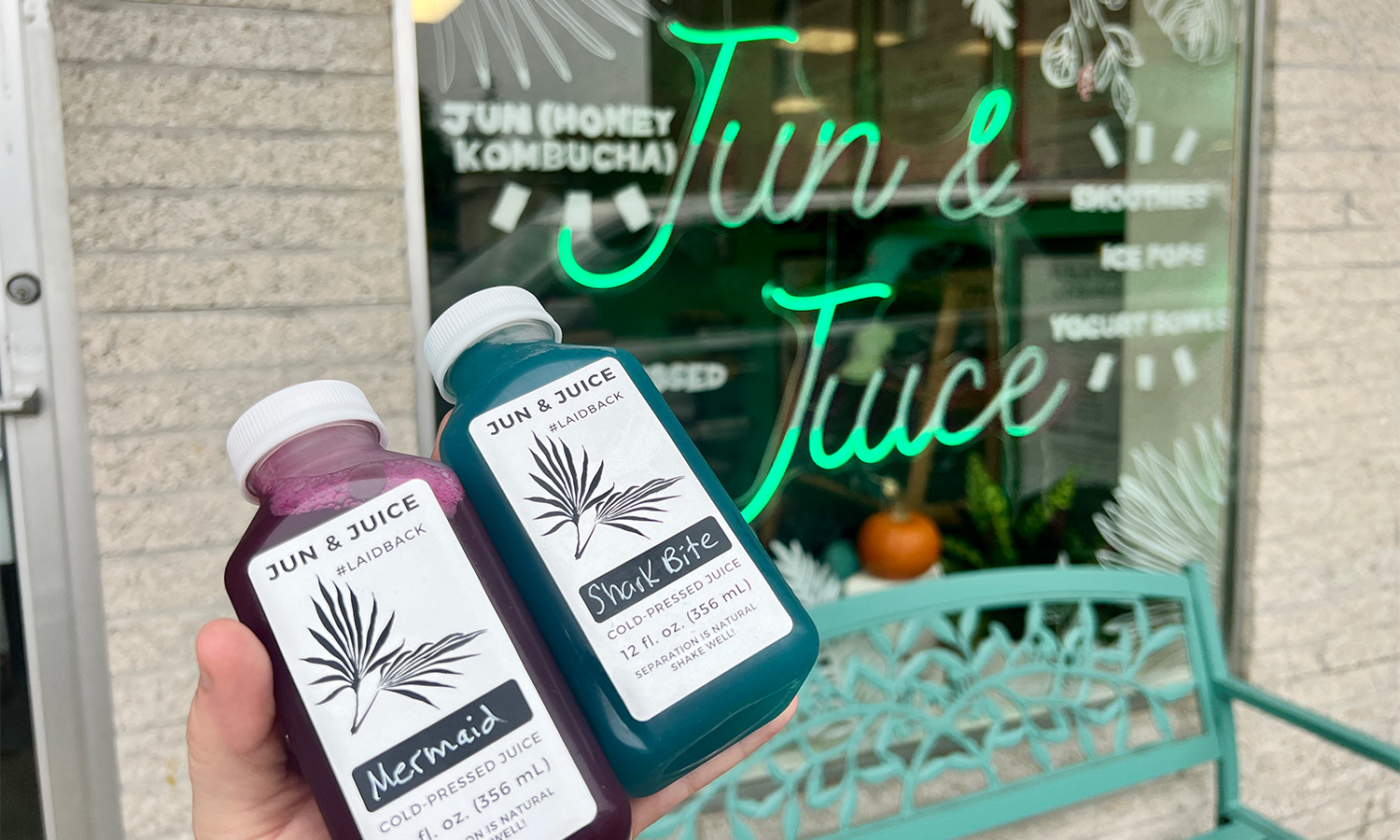 This locally-owned spot offers cold-pressed juice, fresh smoothies, and nutritious bowls. As fitting for a Mermaid Capital, I sampled the tangy electric-blue mermaid juice. 
Broad Street Station: I wanted to take the entire menu home with me. You can find all the typical seafood mainstays, including upgraded Maryland staples and quality family recipes. The seasoning of the crab cakes is flawless. Don't skip on the sides, especially the extra flavorful crab dip. 
Ocean City
My aim in this iconic amusement-filled town was to find meals and beverages beyond the typical boardwalk fries, popcorn, and candy stalls. I was not disappointed!
OC Wasabi: Maryland. Fried. Rice. Take your golden crisp rice enhanced with umami flavors and layer it with seafood and a dusting of Old Bay. That's how you get OC Wasabi's signature dish, which is so popular with locals that many take multiple orders home. Owners Sona and Kenny have been running the joint for 20 years; their charisma keeps diners coming back just as much as the food does.
OC Street Food: Middle Eastern street food was the last thing I thought I'd uncover in Ocean City. I have searched the globe for the best baklava and I might have found it here, made by the sweetest Egyptian couple.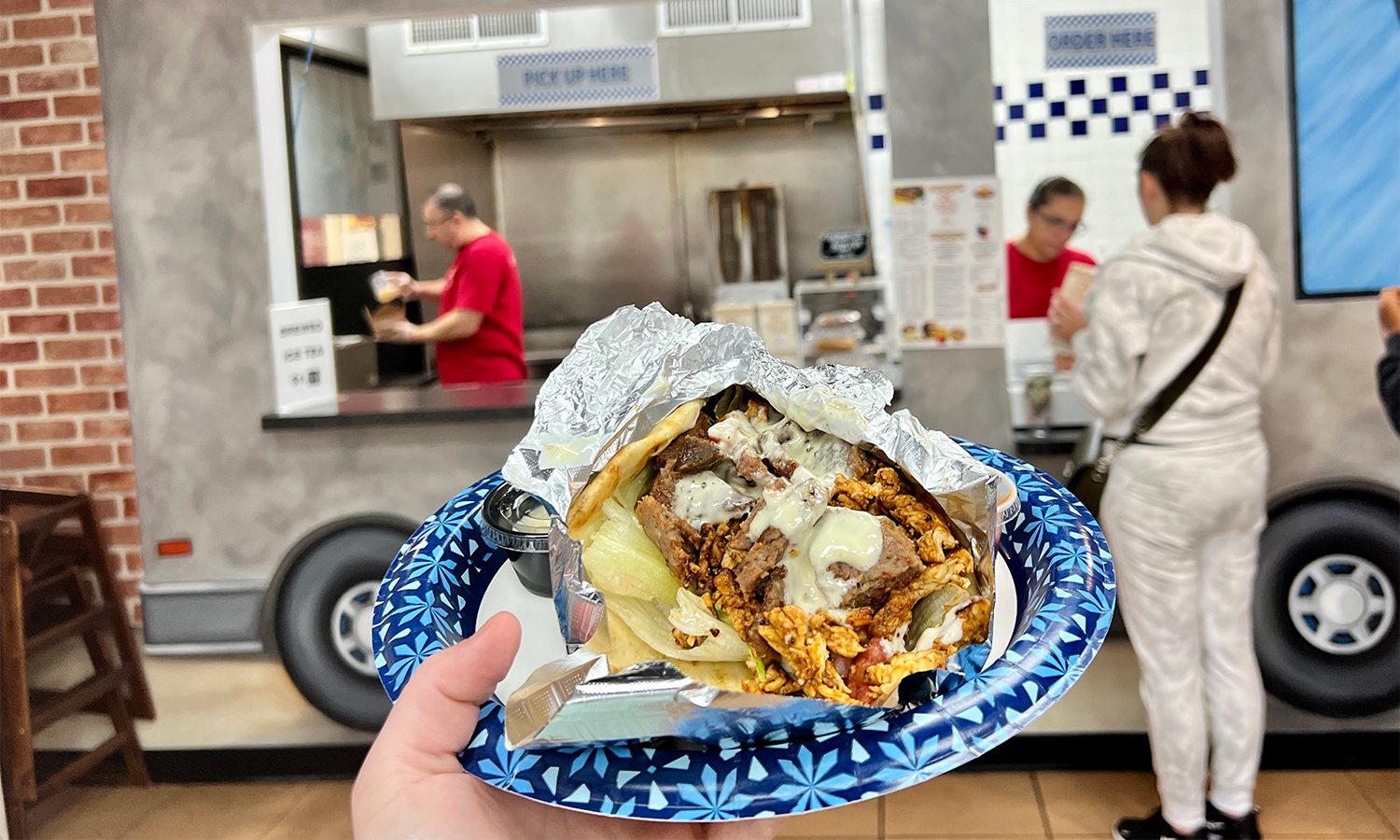 The mixed gyro with white street sauce sent my taste buds leaping with delight.
Liquid Assets: If there's an outstanding ice cream sammie on any menu, I want to try it. Liquid Assets takes the traditional version and gives it a deluxe makeover. Chesapeake Bay Farms God Bless The Queen ice cream between two sugared donuts topped with bourbon caramel sauce. Please wipe the drool from your mouth and get one asap.
Snow Hill 
This former royal port along the Pocomoke River is a draw for history buffs and antique collectors. This Worcester county seat is a popular stop for visitors to the nearby Pocomoke River State Park and Forest with its bounty of serene nature and outdoor adventures. Of course, the hungry traveler should not skip Snow Hill's blossoming dining scene.
Del Vecchio's Bakery: I was told by a local that Del Vecchio's is the best kept secret on the coast.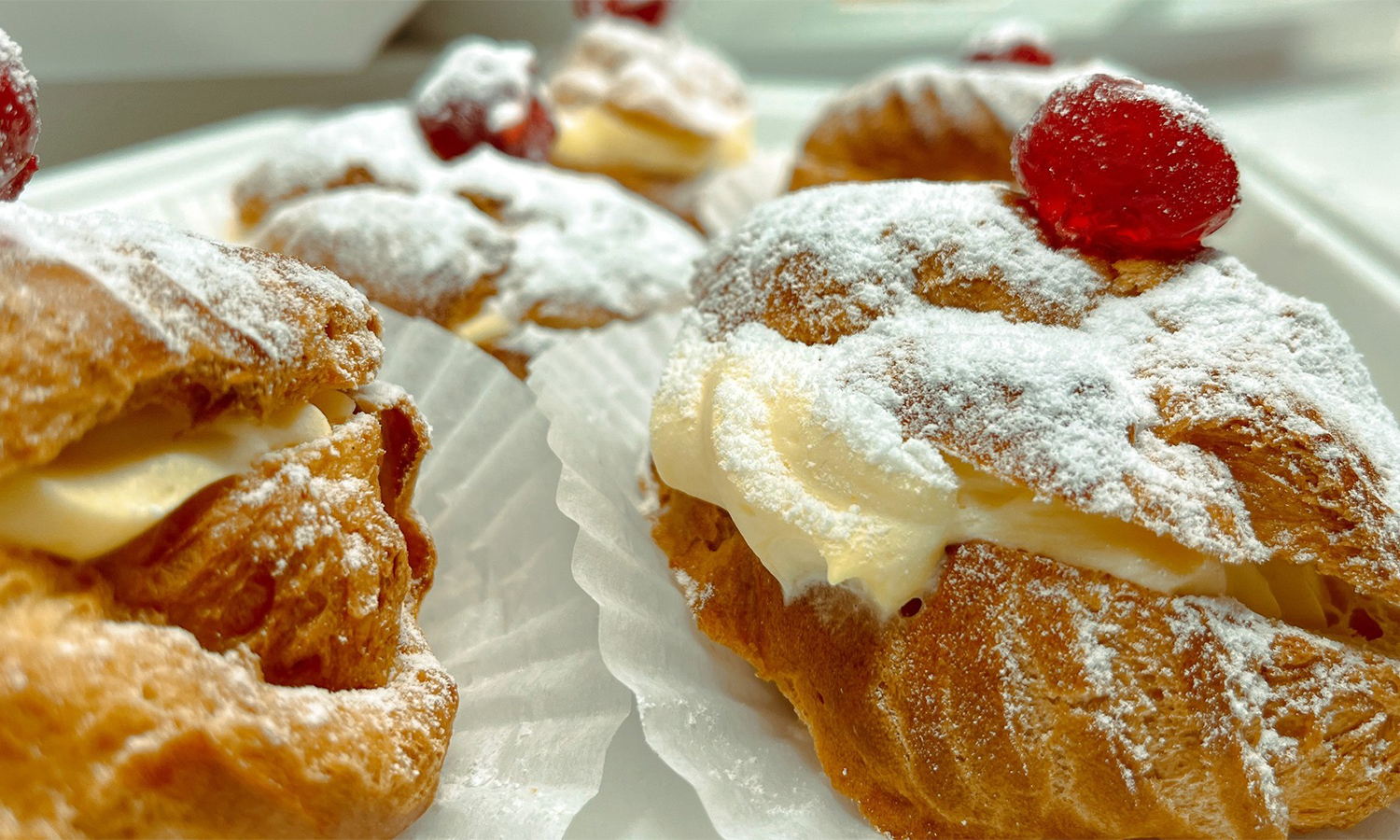 When I bit into a breakfast croissant, I was sold. Fresh focaccia, fabulous whoopie pies, and super-stuffed cannolis are just a few of the pastry case wins.
Puerto Real: Although Maryland is far from the southern U.S. border, fresh, homemade Mexican food can be found. Puerto Real is proof positive with its classic, crowd-pleasing menu (including unforgettable salsa) and top-level atmosphere.
Oaked 110 Whiskey & Wine Bar: The cocktails and seafood nachos are standout. The inviting ambiance is great for meeting friendly locals and passerbys. Grab something from the long whiskey list and chat away.
Now you have some picks for Worcester County—take the recommendations, leave the cannoli!
---
Lead Photo: Chelsea Milko
A native of Las Vegas, NV, Chelsea Milko McAllister resides in the historic Baltimore neighborhood of Charles Village with her new husband and stepson. Her foreign policy career and travel obsession have taken her to over 50 countries, including Uganda, where she served as a U.S. Peace Corps Volunteer. Chelsea loves documenting her Maryland adventures through writing and photography. Follow her on Instagram @themilkoway.