Explore the Outdoors: 4 Must-Visit Maryland State Parks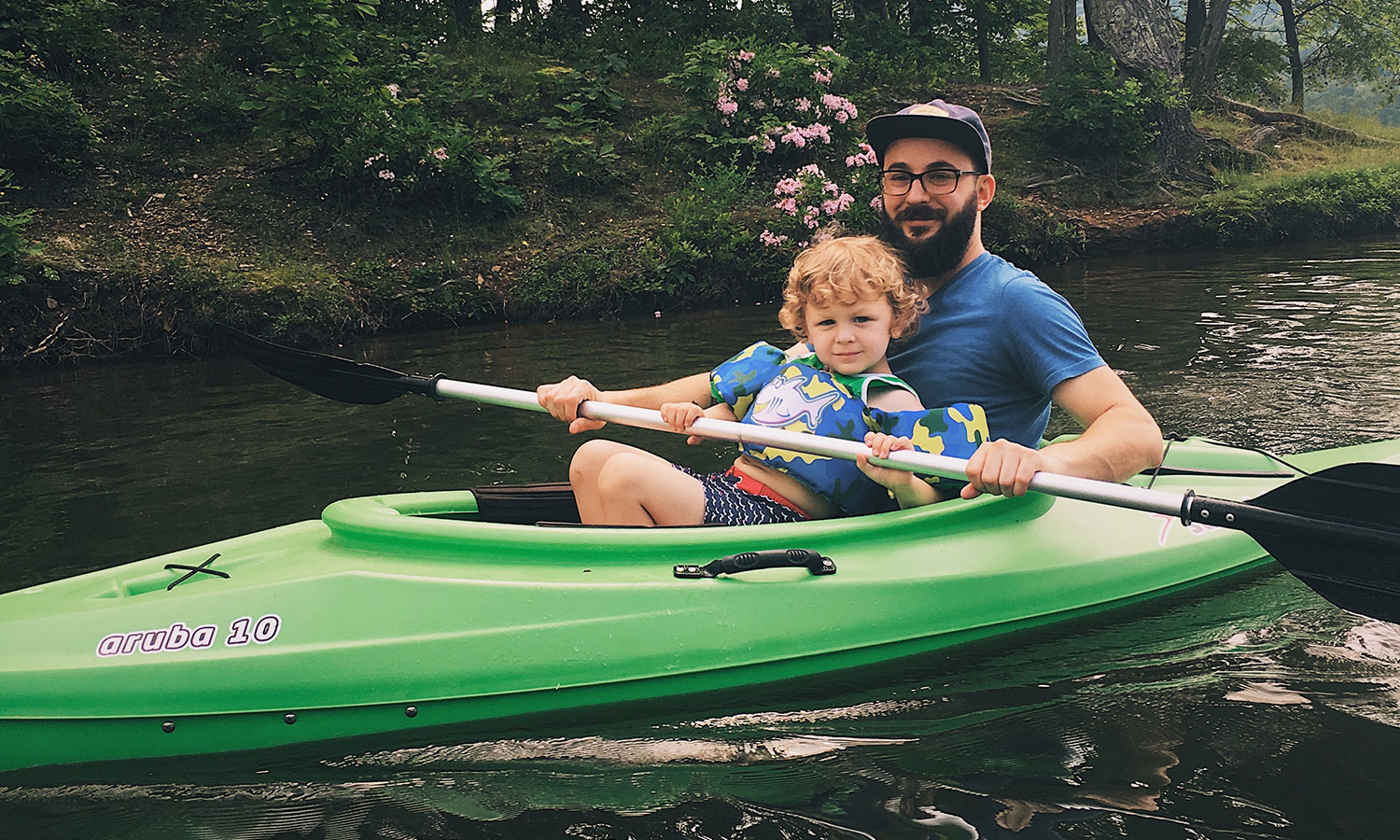 Although one of the smallest states in the U.S., Maryland hosts a great diversity of terrain, from mountains to farmland to coastal plains. Experience the natural enchantment here by visiting one of Maryland's state parks—there are 53!
I'm sharing four of my favorite Maryland parks, plus a few travel tips to help you plan your adventure.
Pocomoke River State Park—Worcester County
Tucked away on 14,753 acres of quiet cypress swamp on the lower Eastern Shore, Pocomoke River State Park makes for a prime outdoor destination. Fun fact: the acidic roots of the bald cypress trees give the river its blackened amber hue.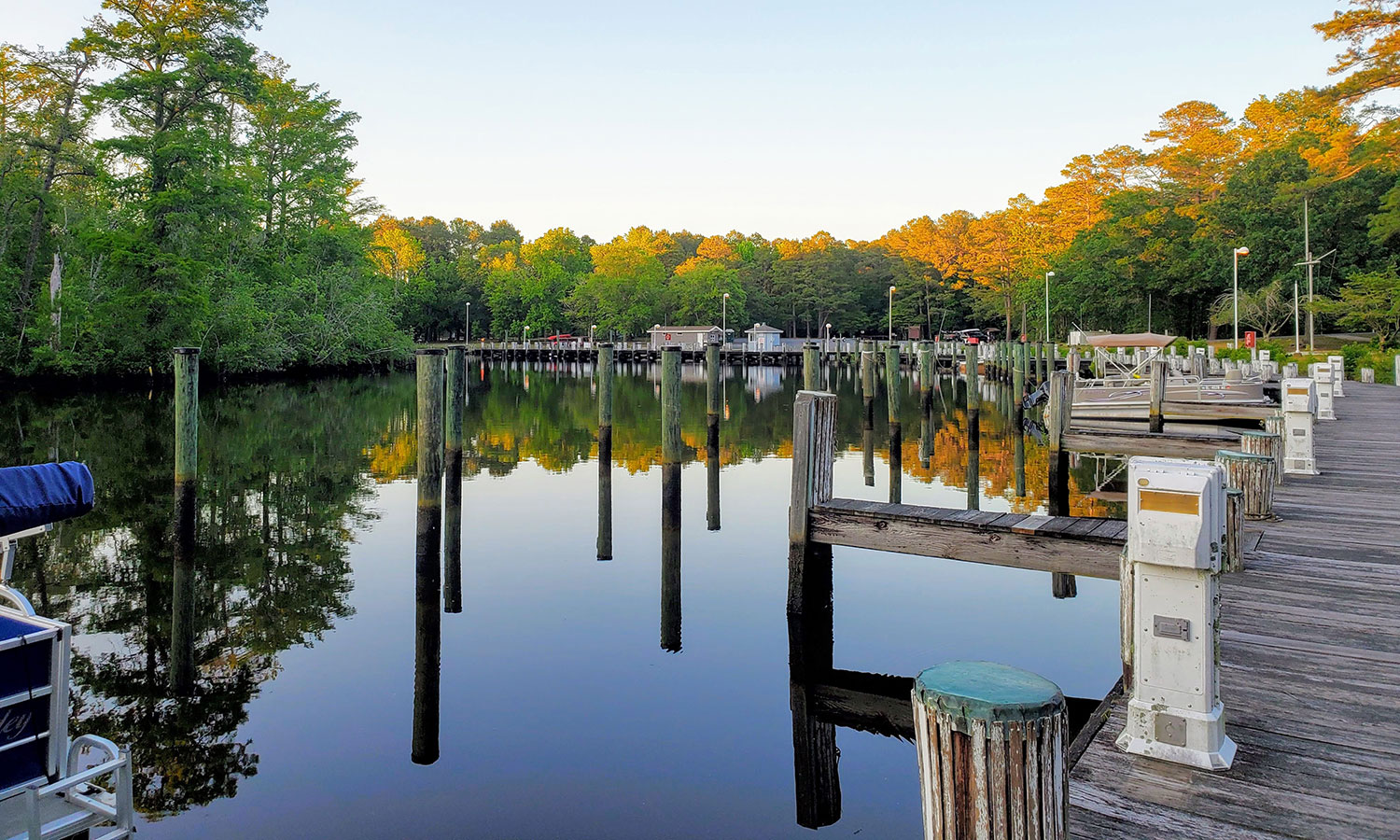 Interestingly, the park is split into two sections along the Pocomoke River: Shad Landing on the south bank and Milburn Landing on the north bank. Each of the 172 campsites is well maintained (some have river views!), and the park's amenities are clean and convenient. On summer days, Shad Landing opens its swimming pool (staffed by a certified lifeguard). Other outdoor activities include hiking, birding, boating, canoeing, biking, and my personal favorite at this spot: camping! I was rewarded with a sparkling dockside sunset on my last visit.
Susquehanna State Park—Cecil County & Harford County
Susquehanna State Park is public land that anyone from amateur naturalists to history buffs can romp in. Just north of Havre de Grace on the lower Susquehanna River, the park's 15 miles of rocky, forested trails bring hikers, mountain bikers, and even equestrians. The waterway draws happy anglers with pike, perch, bass, catfish, and carp aplenty.
The park's Rock Run Historic Area contains a collection of notable historical buildings, including a working grist mill. With its six mini cabins and numerous sites for tents, trailers, and RVs, the campground rounds out a robust list of amenities.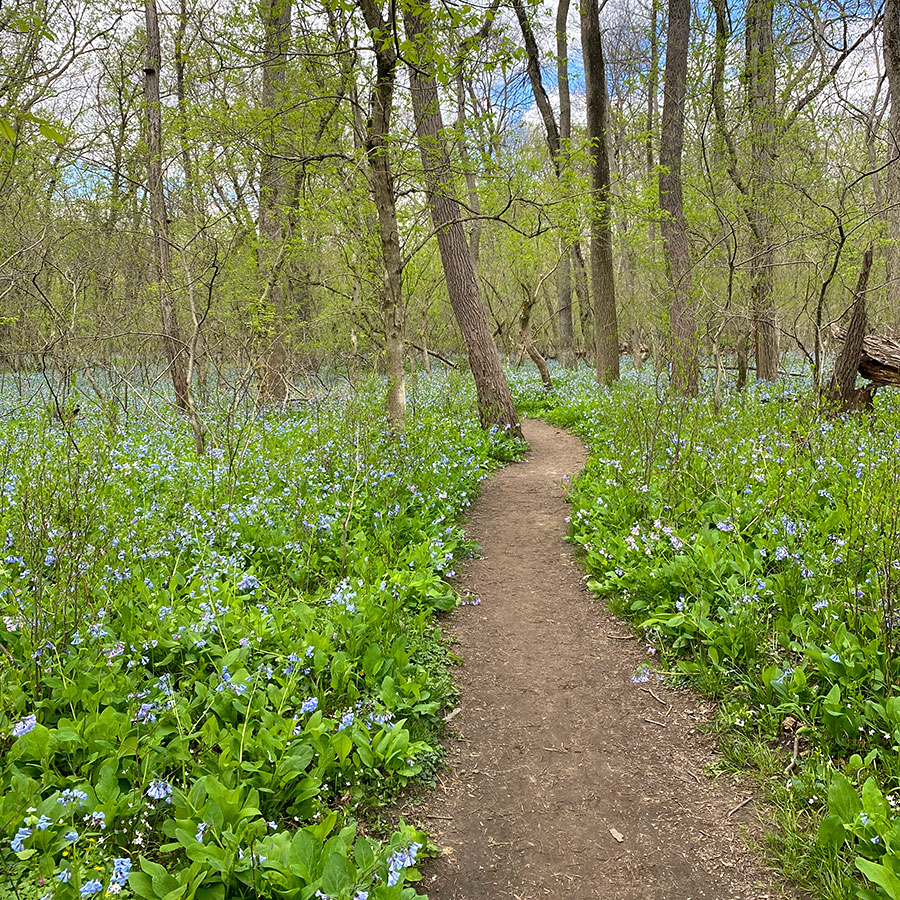 If you want to see a spellbinding technicolor carpet of bluebells in bloom, make a plan to visit Susquehanna State Park in mid-April. Cerulean-colored flowers frame the riverside Susquehanna Ridge Trail, making it a perfect scene for a springtime walk. 
Seneca Creek State Park—Montgomery County
Seneca Creek State Park is a quiet spot of wilderness surrounded by suburbia. The fourteen miles of Great Seneca Creek and over 50 miles of trails run through lush forest and meadowland. You may not be far from the civilization of Montgomery Country here, but you'll feel secluded nonetheless. 
The park's Schaeffer Farm Trail system, an 8.6-mile series of mountain biking loops, is notable for its ​​part in an extensive trail network linking regional watersheds with the Potomac River. Many of the trails are multi-use, so good etiquette is appreciated!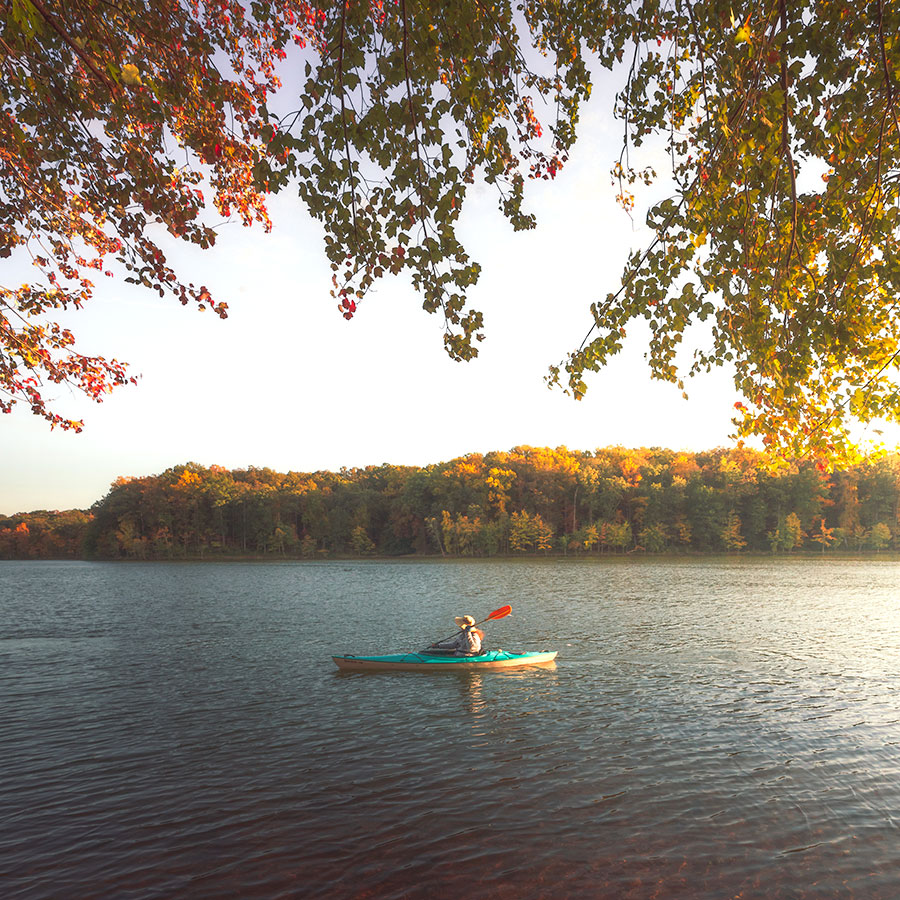 I love this park for year-round kayaking on the 90-acre Clopper Lake. While the lake is striking in any season, the reflection of autumn on still water is life-giving. 
Check out the Schwartz peony garden blooms in mid-May. The heirloom flowers are what remain of the world-famous garden established over 100 years ago by wealthy gardener Edward P. Schwartz.
Rocky Gap State Park—Allegany County
Head to Western Maryland for a deep inhalation of fine mountain air. Named for an expansive gorge running through a rugged hemlock forest, Rocky Gap State Park's 3,000-acres include sparkling Lake Habeeb, a recreational hub for nature lovers. Swimming (from a white sand beach!), kayaking, canoeing, fishing, boating, birdwatching, and picnicking can all be had at Rocky Gap.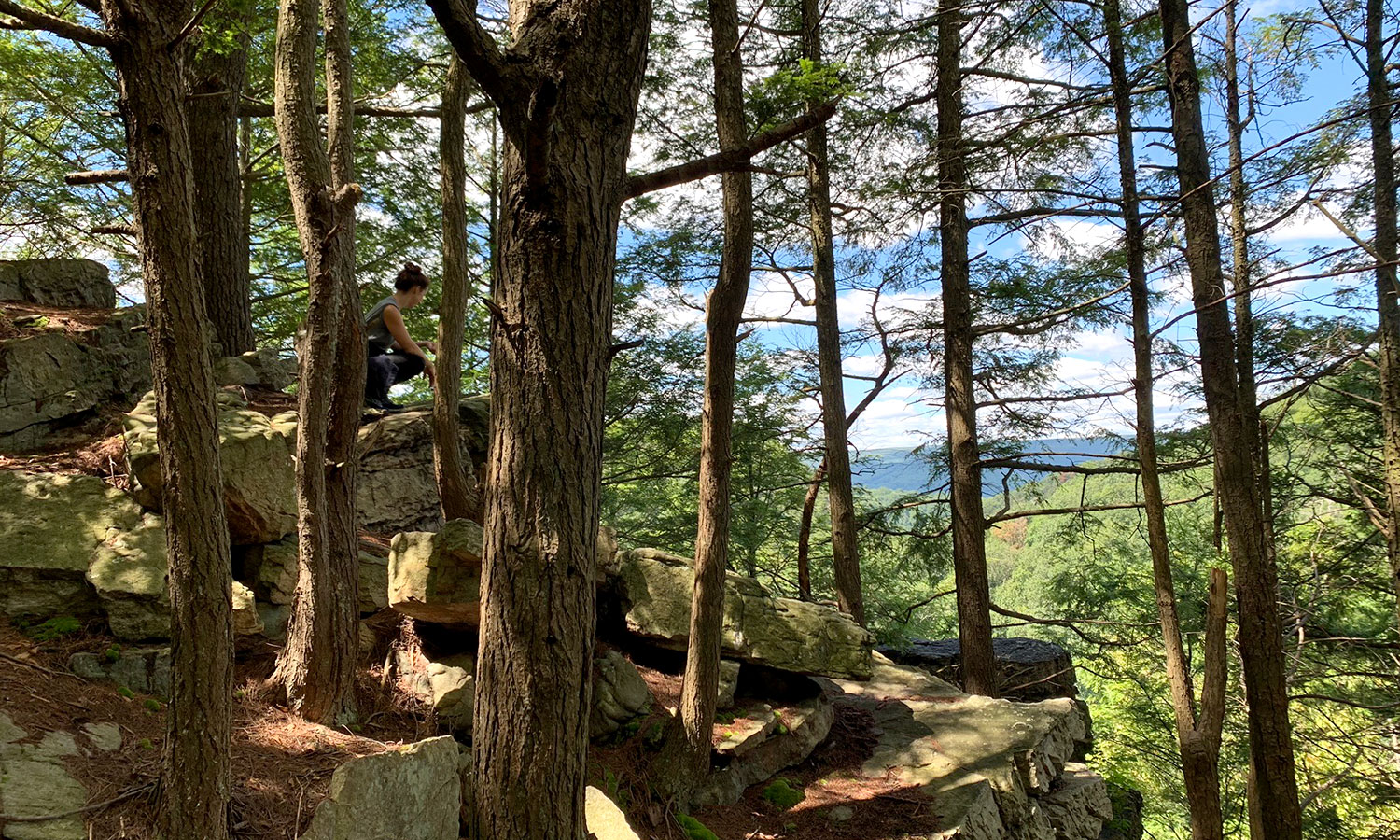 I recommend the 5.3-mile Lakeside Loop Trail, which offers stunning lake views. Beyond traditional campsites on the spacious grounds, you can choose from a yurt, chalet, or mini-cabins.
Tips for Enjoying Maryland State Parks
Book in advance
An excellent park visit requires advance planning. Summer holidays and weekends can get booked months in advance, so I recommend jumping into the booking reservation system ASAP. If you want to beat the crowds, flexibility is your friend. Explore Maryland state parks in the off-season! 
Bonus pro tip: closely study the campground map before choosing your site. Proximity to roads, facilities, and views can make or break your stay!
Invest in good gear 
Norwegians declare, "There's no such thing as bad weather, only bad clothes." I apply this saying to all outdoor gear. Your tent, sleeping pad, hiking boots, and jacket should be durable, weatherproof, quick-dry, and lightweight.
You don't have to pay top dollar for top-shelf gear. Stock up during post-season sales at major outfitters and check out consignment and thrift stores in your area for deals on gently-used equipment.
Use state parks as a launchpad for your road trip 
Whether you're budget-conscious or just want a unique lodging alternative, Maryland's state can anchor your getaway. 
Many sites require a two-night minimum stay. So, you might as well make a weekend of it!
Think of camping on the Eastern Shore as a quiet, affordable base for venturing to a buzzy beach town. Or, overnighting in a Western Maryland yurt could be a memorable pairing with a festival in the mountains. 
I encourage all road trippers to seek out a Maryland state park to visit. Where will you go first?
---
Lead Photo: Chris Vandergrift
A native of Las Vegas, NV, Chelsea Milko McAllister resides in the historic Baltimore neighborhood of Charles Village with her new husband and stepson. Her foreign policy career and travel obsession have taken her to over 50 countries, including Uganda, where she served as a U.S. Peace Corps Volunteer. Chelsea loves documenting her Maryland adventures through writing and photography. Follow her on Instagram @themilkoway.