Craving Comfort Foods? Cozy Up With These Eats & Drinks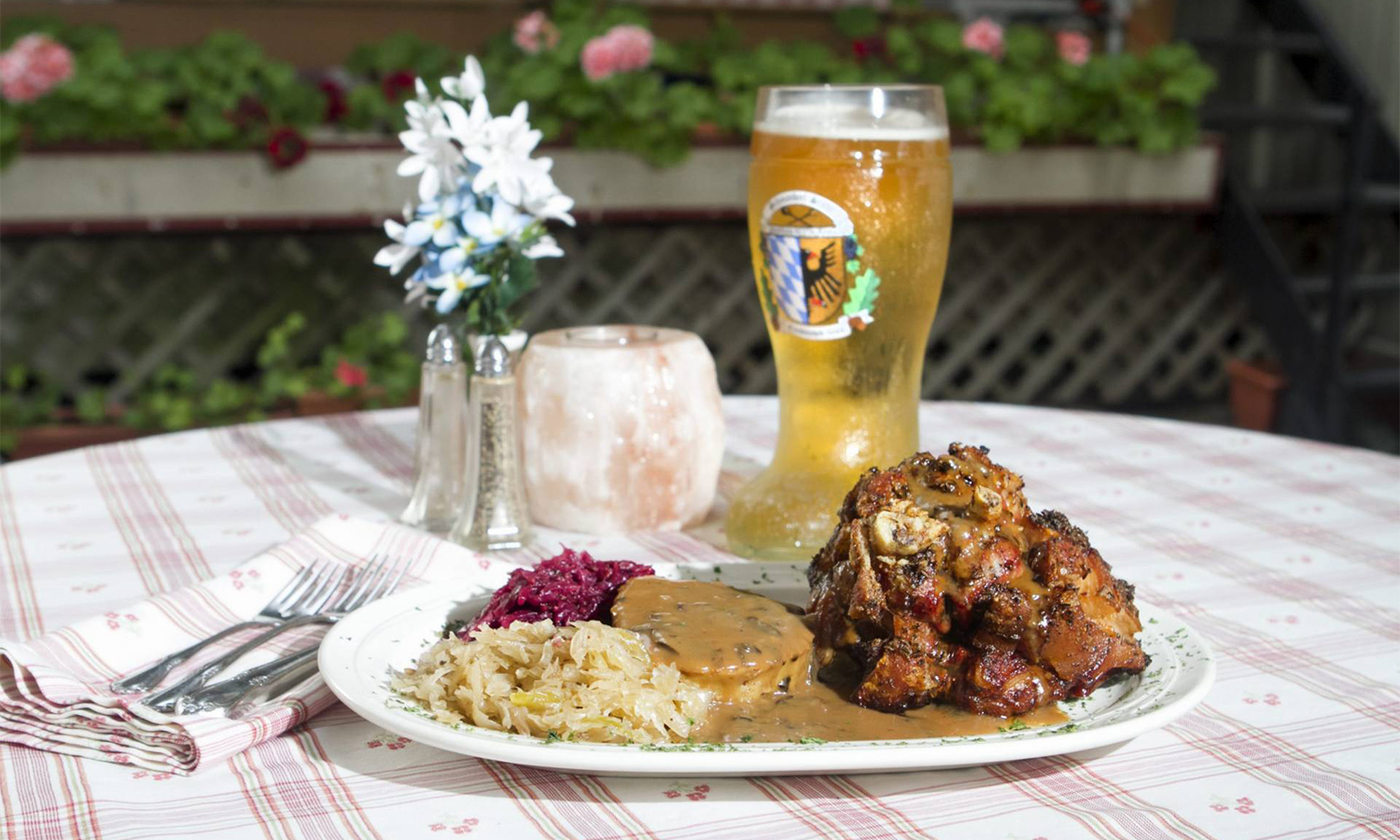 Each season brings its own special beauty to Maryland. Summer's bright blue skies over the Bay, fall's vivid colors in the mountains around Cumberland, spring's blossoms in Sherwood Garden in Baltimore—every page of the calendar is filled with quirky seasonal joys. But as much as I relish the other three seasons, winter is my favorite time of the year in Maryland. Despite the harsh weather, the Mid-Atlantic winter is enchanting: the smell of firewood on evening walks; cozy nights by the fireplace; fiery sunsets over the Chesapeake. Plus, the chilly months and the end-of-the-year holidays mean a slew of delicious dishes and libations. From seafood chowders to wintery cocktails, to bread pudding and hearty, dark beers, below are my favorite Maryland comfort foods to warm the soul during the darkest, coldest chapter of the year.
Maryland Crab Soup at Thames Street Oyster House
Baltimore
Winter in Baltimore, a time of scant daylight and biting gales off the ocean, makes it easy to understand why Edgar Allen Poe penned many of his darkest poems while residing in this city. Thames Street Oyster House, with its exposed brick walls, dark wood, and welcoming bar, is the perfect place to escape the chilly weather while exploring the historic Fell's Point Neighborhood.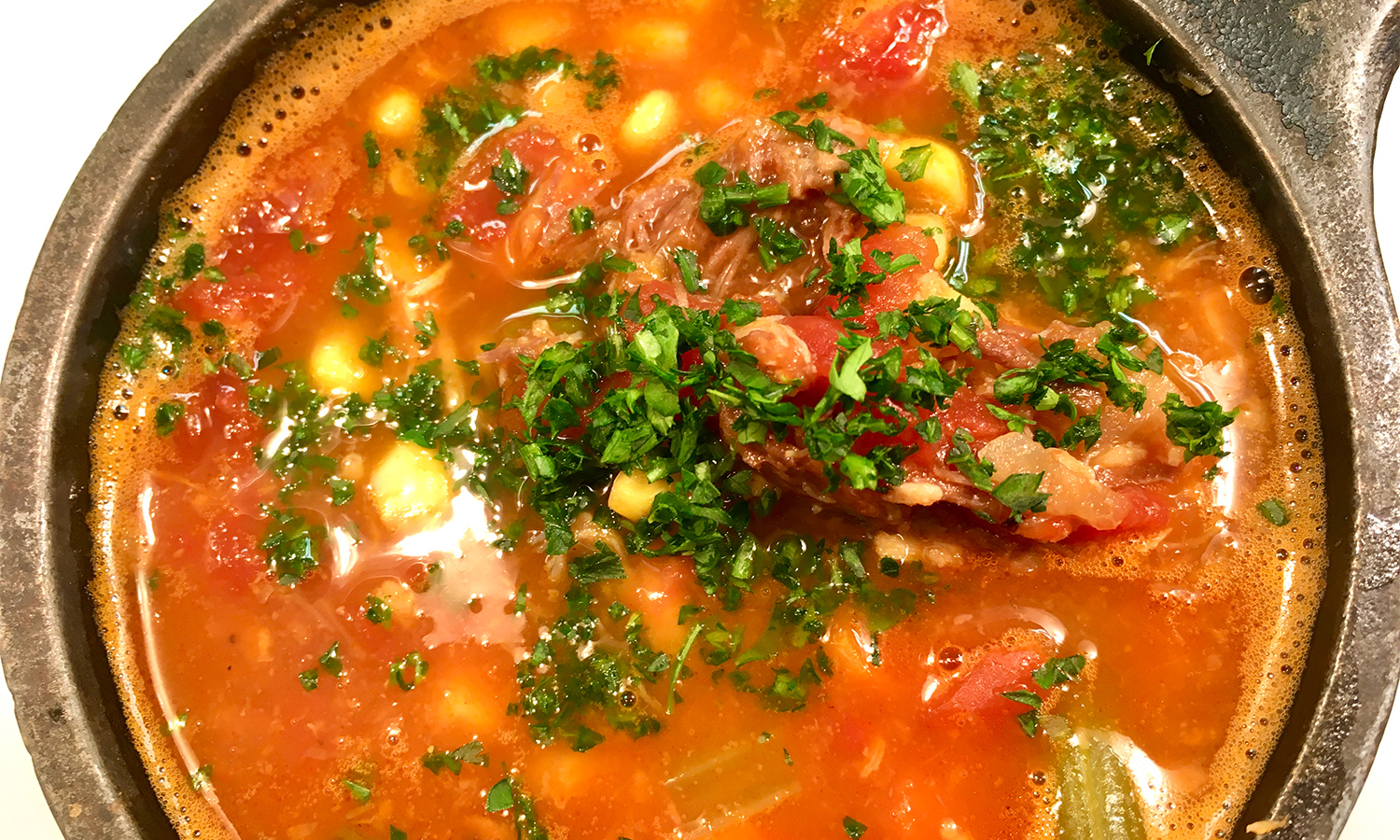 Their Maryland crab soup, a thick stew fortified with blue crab, beef short rib, and hearty vegetables, sticks to the ribs—especially when paired with a pumpkin ale or stout from Union Craft, one of Baltimore's finest breweries.
Wurst Sampler at Schmankerl Stube Bavarian Restaurant
Hagerstown 
Winter transforms the historic district of Hagerstown, a Northern Maryland hamlet of majestic stone buildings and leafy avenues, into an ethereal wonderland. Like the nearby counties in Pennsylvania, Hagerstown has deep German roots, and the city annually hosts an exuberant Oktoberfest, as well as several other German heritage festivals throughout the year.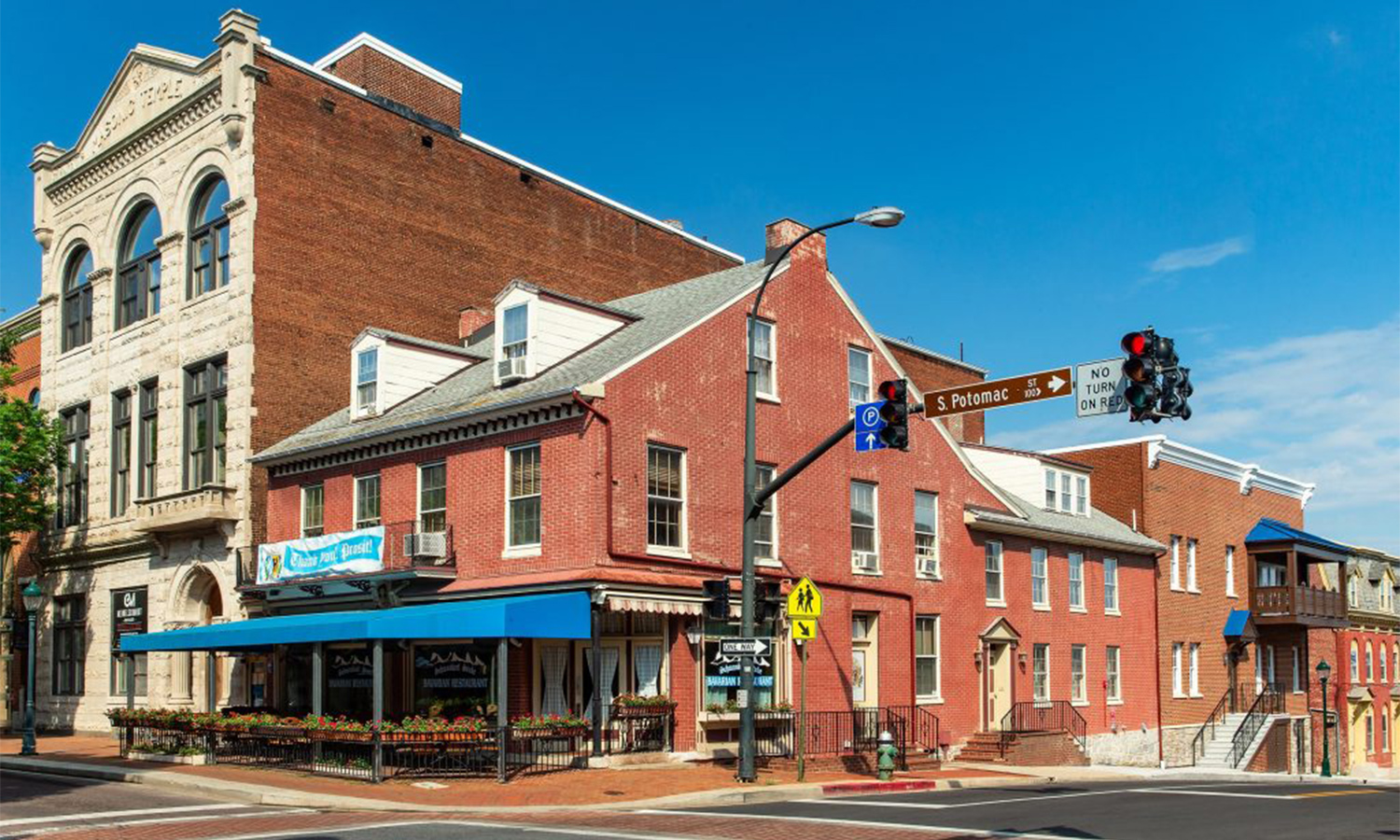 Schmankerl Stube Bavarian Restaurant is a Hagerstown institution—and for damn good reason. Their wurst sampler, some of the tastiest sausages you'll find this side of the Rhineland, comes with traditional German mustard as well as a less traditional, but delectable, curry sauce.
For libations to pair with the wurst, Schmankerl Stube boasts an extensive menu of excellent German beer and wine. Try the Eiswein, wine made from frozen grapes, accompanied by a large slice of Bavarian cheesecake.
Egg n' Cheese Breakfast Sandwiches at Bagel Bin & Hoagie House
Ellicott City
Is there a better way to face a cold morning than with a scrumptious breakfast sandwich and steaming hot coffee in hand? We think not. Like the old-school delicatessens in New York, Bagel Bin & Hoagie House in Ellicott City makes their bagels the slow way: cold-fermenting the dough before boiling it in small batches. (Even Bubbie would approve.)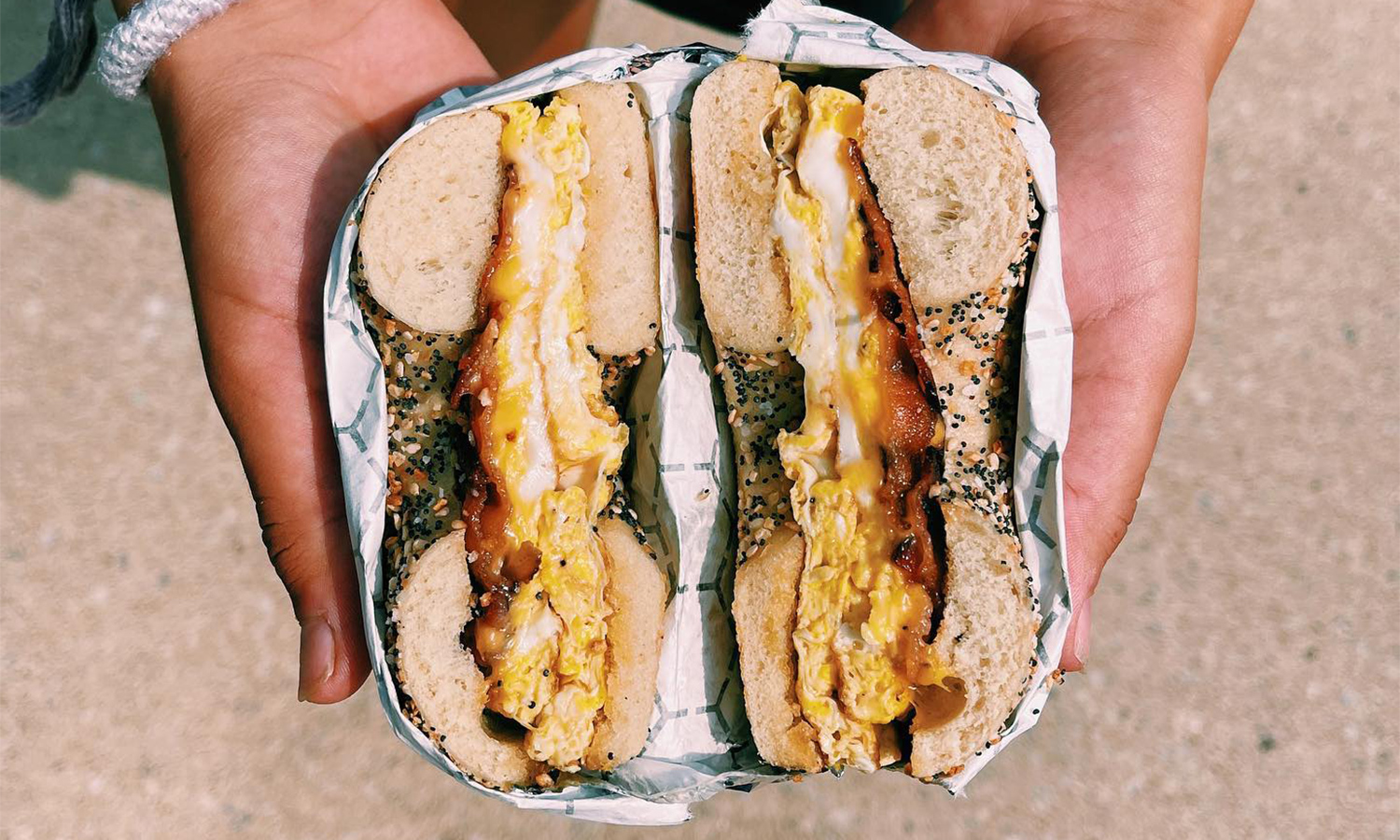 It's hard to improve on a perfect bagel, and all they add to the simple breakfast sandwich is egg, cheese, and your choice of sausage or bacon. And if you've really got an appetite, their hoagies (that's a hero for you New Yorkers, and a grinder for my New Englanders out there) are guaranteed to please the stomach and the soul.
Bread Pudding at Forward Brewing
Annapolis 
Maryland's seaside capital city is particularly romantic in the wintertime. Forward Brewing, tucked inside a whitewashed wooden building within an easy walk of the Naval Academy Campus, is one of my favorite breweries in the state. After a stroll through Annapolis' colonial streets and historic harbor, seek some liquid warmth in one of Forward's excellent beer flights. To further fortify yourself, order that most classic of American cold-weather desserts: hot bread pudding. Forward Brewing adorns the sumptuous pudding with banana flambé and a hit of decadent dark chocolate.
The Chateaubriand for two at La Ferme
Chevy Chase
Chevy Chase, a bedroom community home to some of DC's most notorious powerbrokers, has no shortage of excellent fine dining. La Ferme, a classical French restaurant inside a renovated farmhouse, boasts one of the DMV's most impressive wine menus and is quickly becoming a destination restaurant. With a roaring fireplace and candlelit interior, La Ferme checks all the boxes for a date night or celebratory repast. For a dinner guaranteed to leave you and your companion smiling, order the Chateaubriand for two. Waiters carve the roast beef tableside, and a classic bearnaise sauce enlivens the beef and roasted root vegetables.
Snow Pants Oatmeal Stout at Union Craft Brewing
Baltimore
Baltimore punches above its weight for craft beer, with Charm City breweries like Nepenthe and Full Tilt garnering buzz from top beer publications. Union Craft's taproom, inside an enormous brick building in Baltimore's Medfield neighborhood, is one of my favorite places to while away the hours on a weekend afternoon in the winter. They only brew Snow Pants, a deliciously thick oatmeal stout, in the colder months.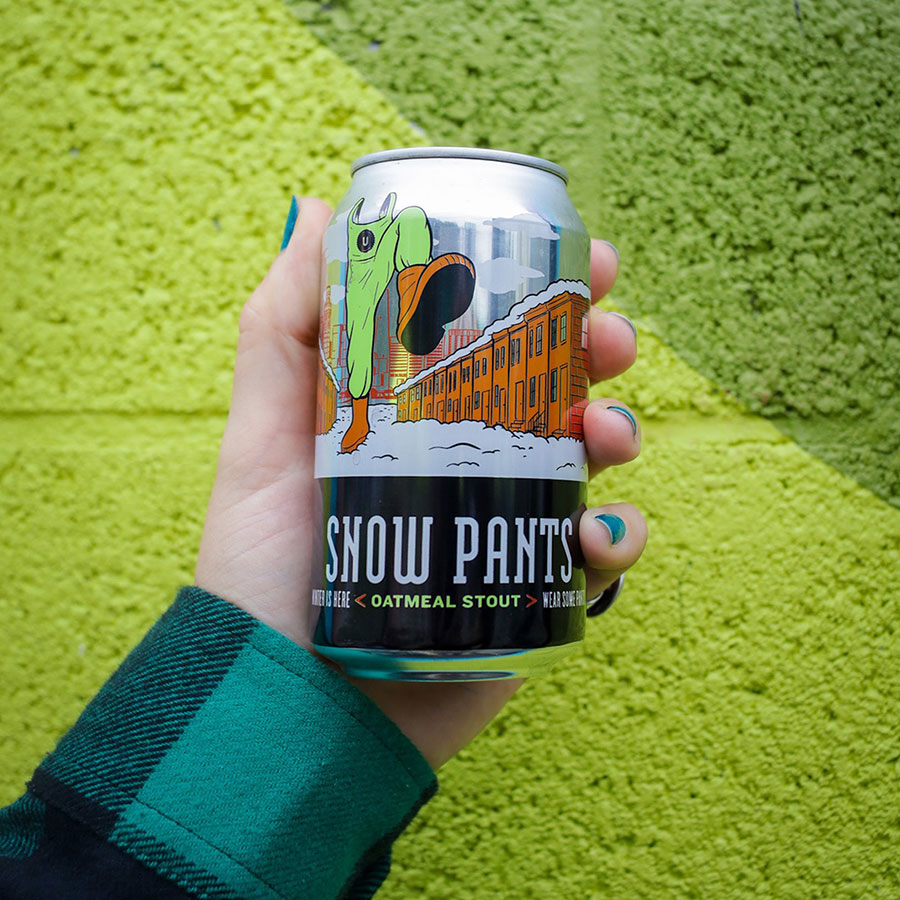 Grab a pint of Snow Pants and enjoy Union Craft's lively outdoor patio, heated during the winter. Union Craft's kitchen also whips up some killer burgers—go with the aptly named Hangover Cure, a patty topped with a fried egg and a maple-siracha aioli.
Rotisserie Chicken at Sardi's
Gaithersburg 
Sardi's Chicken, a favorite Gaithersburg standby, might be justified in their lofty claim to serve the "best chicken in the DMV." The veteran-owned restaurant specializes in Peruvian rotisserie chicken, rotating the birds for hours over a low-burning flame for next-level crispy skin and tender meat. The food is simple and comforting: chicken with crispy French fries or sweet plantains accompanied with flavorful chili sauces. Gaithersburg is well-known for Salvadoran cuisine, and Sardi's also does excellent pupusas, pockets of dough stuffed with pork, cheese, or zucchini flowers. (There's also a location in Frederick!)
Maple-Walnut Whisky Sour at Blacksmith
Berlin
Berlin, a colonial-era hamlet deep in Maryland's Delmarva Peninsula, consistently ranks among America's coolest small towns. The snow and smells of burning firewood make the tiny, historical town even more captivating in the winter. Reaching Berlin requires some planning (it's almost a 3-hour drive from both Baltimore and Washington, D.C.), but the charming town rewards visitors with quirky shops, an excellent farmer's market, and unexpectedly fabulous dining.
Blacksmith, a beloved farm-to-table restaurant in Berlin, specializes in upscale American cuisine and craft cocktails. Made with small-batch bourbon and infused with a generous dose of high-quality maple syrup, Blacksmith's Maple-Walnut Sour pairs perfectly with romantic conversations by candlelight or sitting by the window and watching the snow flurries outside.
---
Lead Photo: "Knusperige Schweinshaxe" —one of the dinner entrées at Schmankerl Stube Bavarian Restaurant in Hagerstown, MD. Credit: Schmankerl Stube Bavarian Restaurant
Johnny is a Brooklyn-based educator who loves to take trips, both near and far, during his breaks from school. Seemingly unquenchable wanderlust has taken Johnny across locales as exotic as the Central Asian Silk Road, Papua New Guinea, and Coastal Maryland. Apart from writing, Johnny enjoys studying world religions, cooking, and playing guitar.