It's Kind of a Big Dill — A Pickle-Themed Party in Baltimore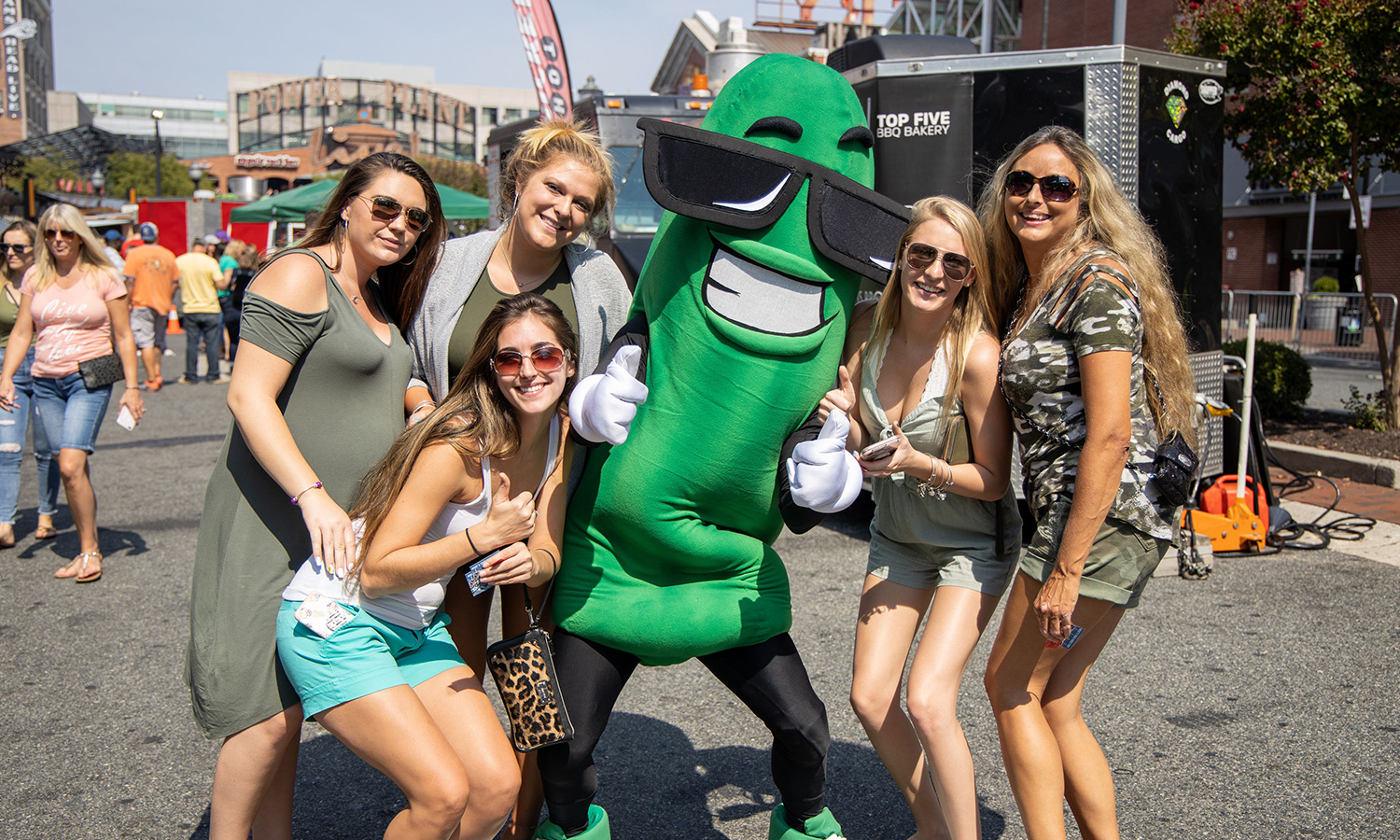 Pickle pizza, pickle ice cream, pickle fried Oreos? Maybe these draw up memories of walking through a fair or carnival, where the delight was that vendors would fry almost anything and come up with wonderfully weird combinations like the donut burger. The other draw of carnivals is, of course, the entertainment. And The Big Dill, billed as "the world's largest pickle party" is looking to throw a carnival-worthy bash in Baltimore.
The pickle-themed festival, presented by Delaware-based Viral Festivals, is back at Power Plant Live! from noon to 7 p.m. on Sept. 25 for its sophomore run, and it promises everything from a mechanical bull to pickle-eating and brine jug contests to carnival games and a kids zone.
Why pickles? Well, the "pickle" in creating a winning festival was finding the right focal point.  Kevin Baxter, the managing partner at Viral Festivals, knew he wanted a food-centric festival because food is always something that brings people together — and pickles provided the perfect versatility for the starring role.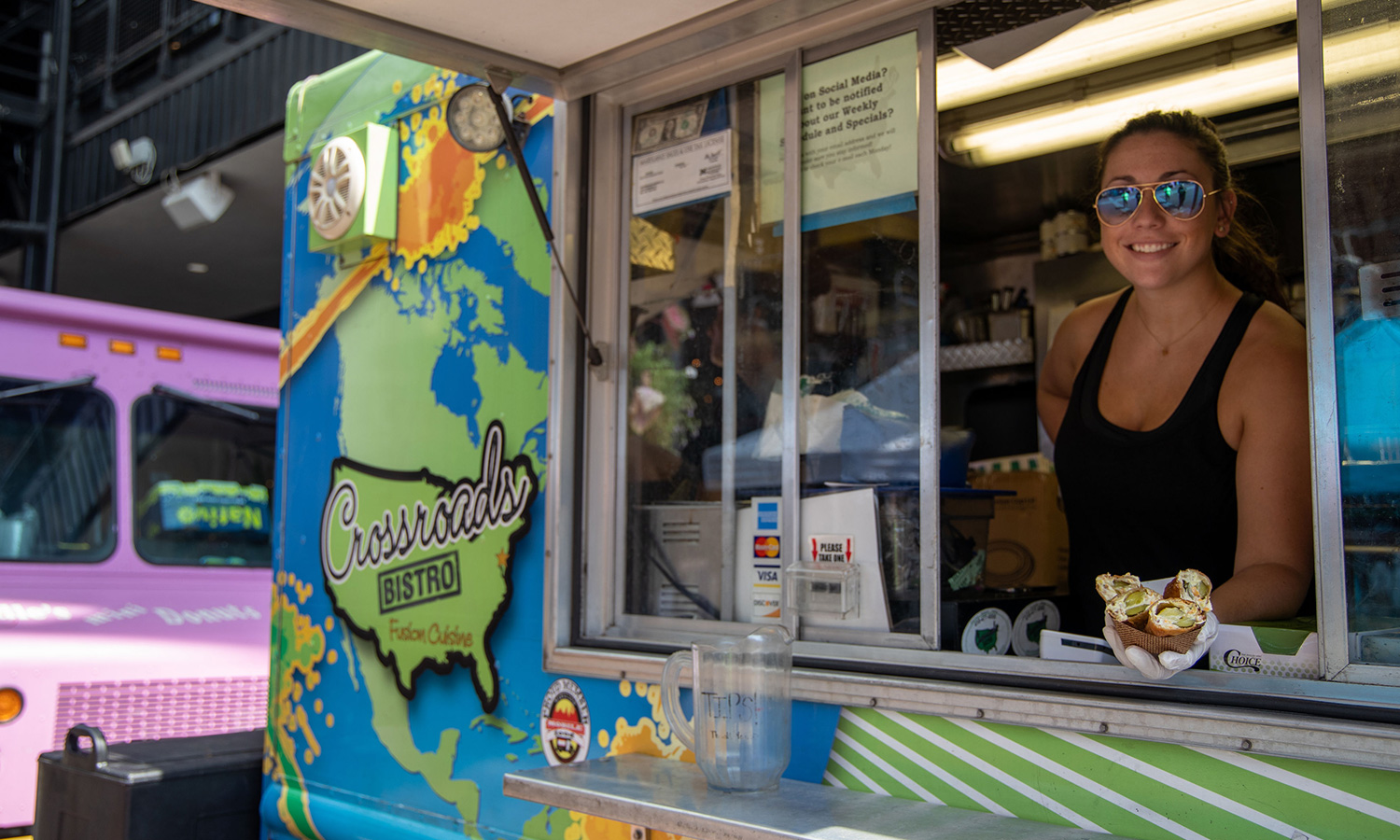 Dating as far back as 2030 B.C., with classic pickled cucumbers in India, the pickling process has proved to have real staying power, and in recent years has really sparked new creativity.
Baxter knew he could be onto the next big thing when he noticed pickles exploding in popularity as early as 2018. "Pickles now have really become like what the craft beer market was," Baxter said, noting that the market experienced a revolution of new ideas and saw a lot of small businesses getting into the game.
The Big Dill will be featuring 15 pickle companies in its pickle garden — all of which will be competing for best in show and $1,000 in cash and prizes. "Some of these people used to sell pickles just to keep their farm alive," he said.
A true testament of the recent boom in pickle popularity has been Baxter's "I (heart) Pickles" group (which now has 60,000 members from all over the country) and The Big Dill page on Facebook (more than 80,000 members.)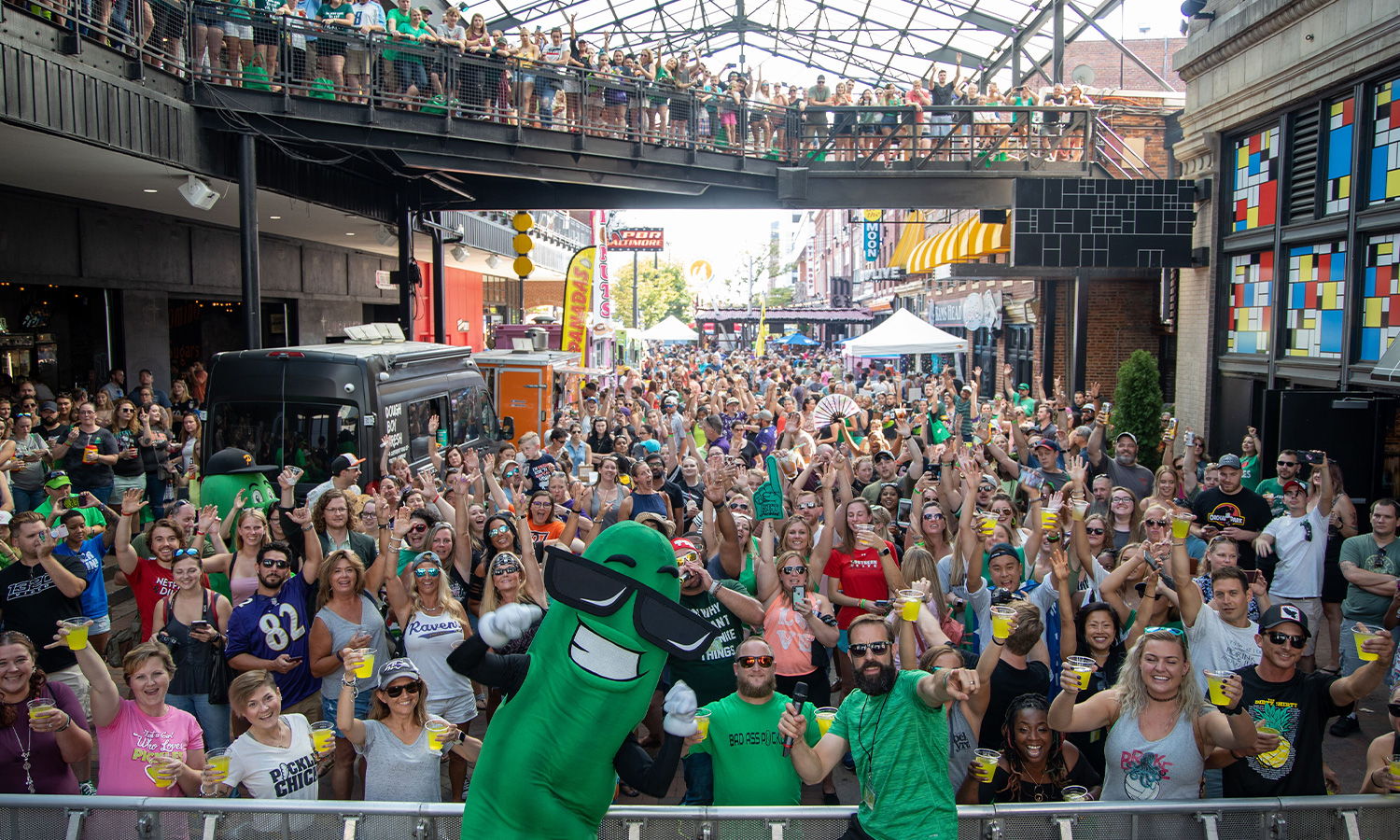 "We have a huge pickle community," Baxter said. These online spaces became a place to share new recipes and pickle beers in lieu of the 2020 festival — and thanks to that buzz, now Baxter's getting 6 a.m. phone calls about this year's festival.
The Big Dill stands out from other big pickle festivals in that it will also be taken on the road. Next year, Baxter hopes to bring the festival to St. Louis and Texas.
This year, however, it continues in Baltimore, and there is something for everyone. The festival is family-friendly, but has plenty for adults too, including bands, DJs, and  — and especially the alcoholic pickle-infused libations, of course.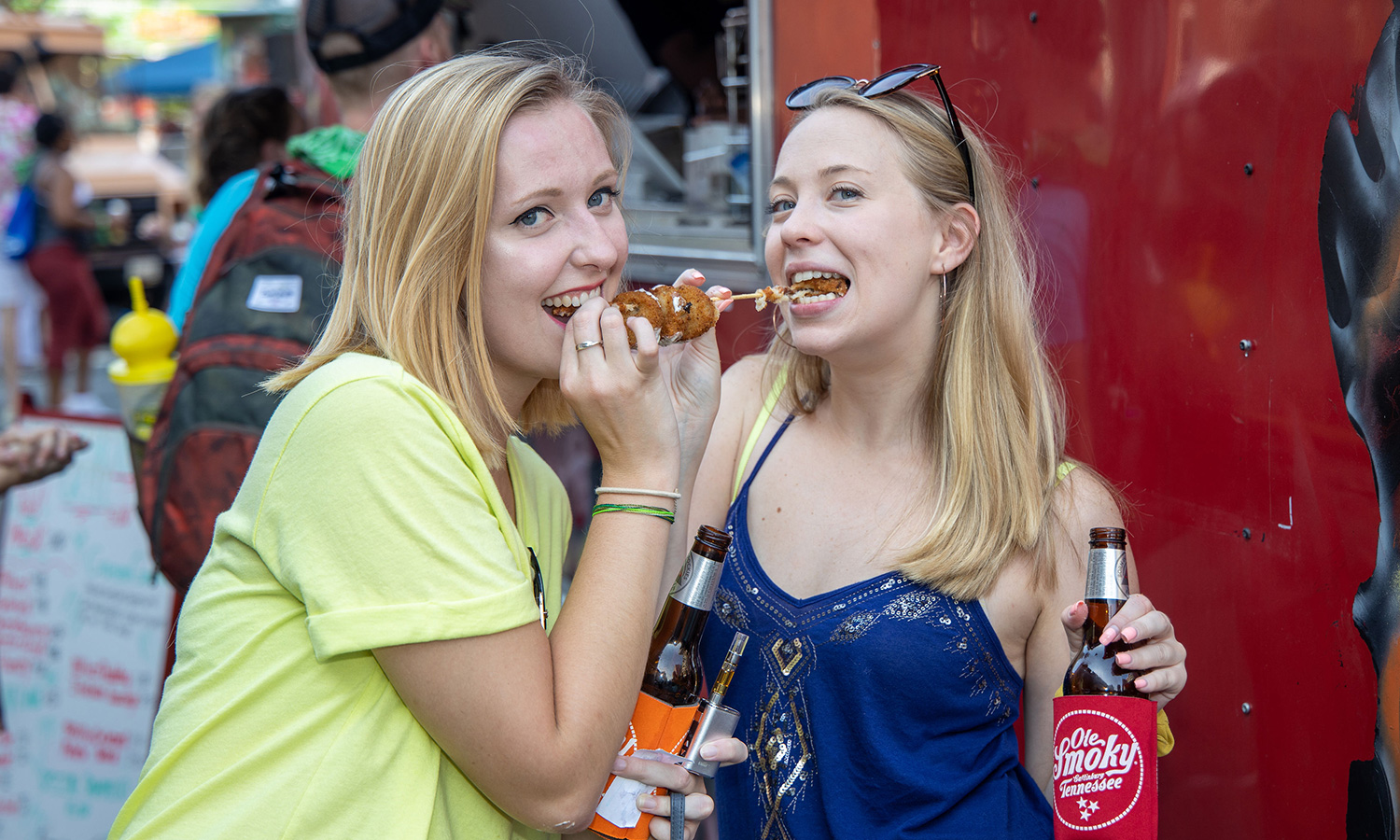 The festival is on track to have about 45 food and drink vendors, and if your friends aren't pickle lovers, it's okay to bring them. They will also have plenty of traditional non-pickle items to nosh on.
But for those who do love pickles, vendors have been told to make small portions. "The magic of the festival is 'how's that gonna taste?'" Baxter said, so guests can hop around and create their own little pickle snack tour.
General admission tickets are on sale here. Attendance will be capped at 4,000.
If you're staying for the weekend, Baltimore has more for the adventurous foodie. Explore comfort foods that will remind you of your favorite fast-food chain or these distilleries for a refreshing cool-down. Learn about Baltimore's historical significance through iconic views and a Black history tour of Baltimore's neighborhoods.
---
Lead Photo: Viral Festivals
A Baltimore-bred journalist who takes great pride in her Old Bay, Natty Boh and that one football team, Lindsay C. VanAsdalan has always loved experiencing life through food, music and culture. And road trips have been a big part of that — so much so she made an entire magazine devoted to road trips for her senior project in college. When not writing, you can find her out at a concert (in safer times), trying the best new burger in town or snuggling cats.