5 Things to Do in Mountain Maryland

You may head to western Maryland for outdoor recreation at Rocky Gap State Park in the summer and the popular Polar Express train ride in the winter. But there are a lot of other reasons to visit the beautiful mountains of Maryland.
Learn the History
The western portion of Maryland played a crucial role in the settling of America, becoming a vital hub for western migration and the transportation of supplies from the west to eastern markets. The movement of both goods and people was made easier with the arrival of the National Road, C&O Canal, and railroads throughout the nineteenth century.
The comprehensive exhibit "Crossroads of America" at the Allegany Museum in Cumberland traces the evolution of east-to-west travel during the early years of the republic. Other exhibits include fossils, the Whiskey Rebellion, and a rare collection of horse-drawn vehicles from their sister museum, the Thrasher Carriage Museum.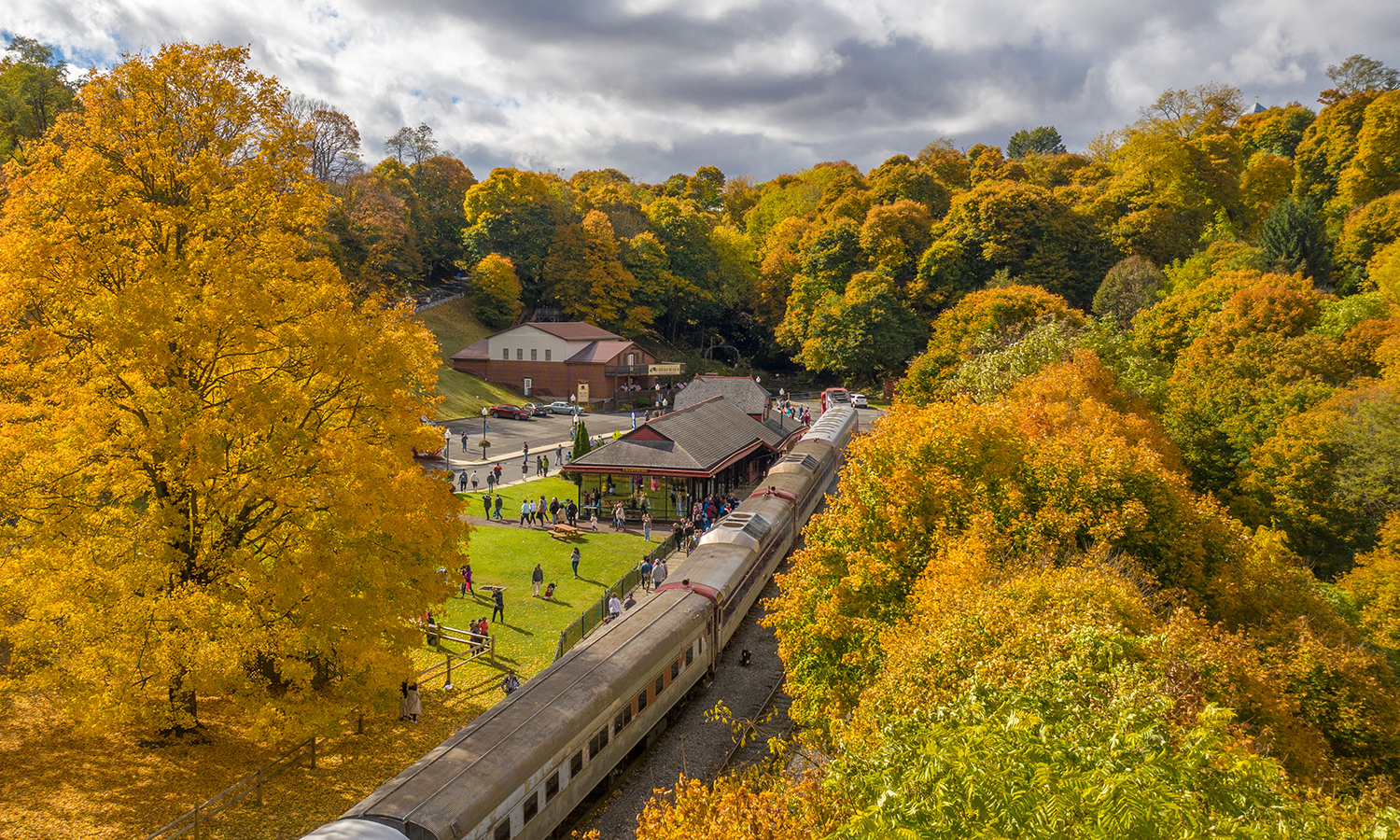 A ride on the Western Maryland Scenic Railroad is one of the best ways to experience transportation history in person. Aboard vintage railroad cars, you will ride the rails through the lush hills and scenic valleys, powered by the historic 1309 steam engine, the largest operating steam engine of its kind in the world. 
Soak in Art and Culture
Both Cumberland and Frostburg boast Arts and Entertainment Districts, making Mountain Maryland a regional arts destination. The Cumberland and Embassy theatres in Cumberland offer a variety of shows year-round, as do Frostburg's Palace Theatre and the University's Cultural Events Series. Lining the main streets of both towns are galleries showcasing the handcrafts of the region's artisans.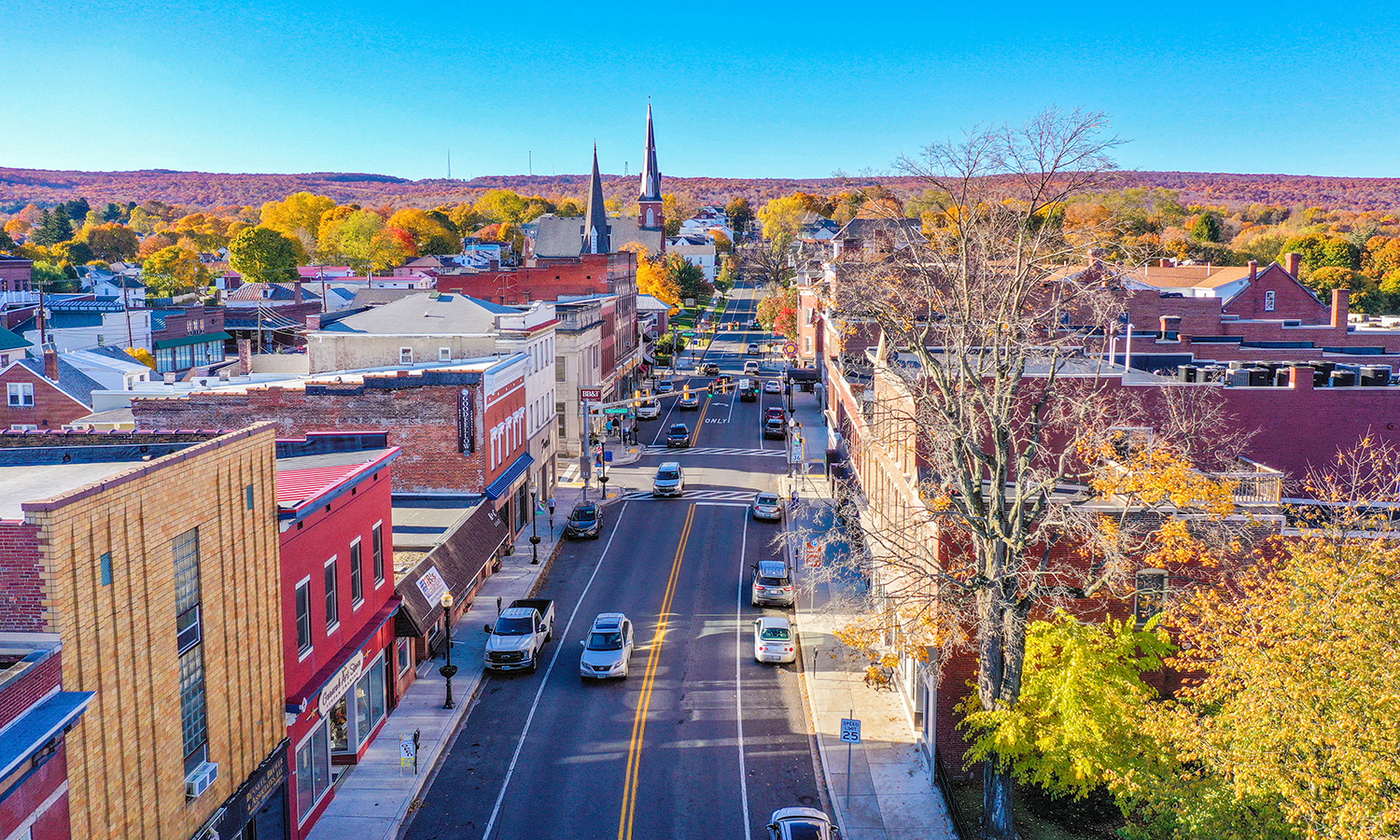 Music can also be found in the mountains parks and venues year-round. Most popular is DelFest, which sees thousands of bluegrass fans converge on Cumberland each May.
Take a Hike or Ride a Bike
You can't go wrong choosing a trail in western Maryland. For bikers, the C&O Canal towpath, which stretches 184.5 miles from Washington, D.C., terminates in Cumberland, where it joins up with the Great Allegheny Passage, a rail trail that runs 150 miles to Pittsburgh, PA. Whether you ride all 330+ miles on both trails or just tackle a section, beautiful scenery will surround you.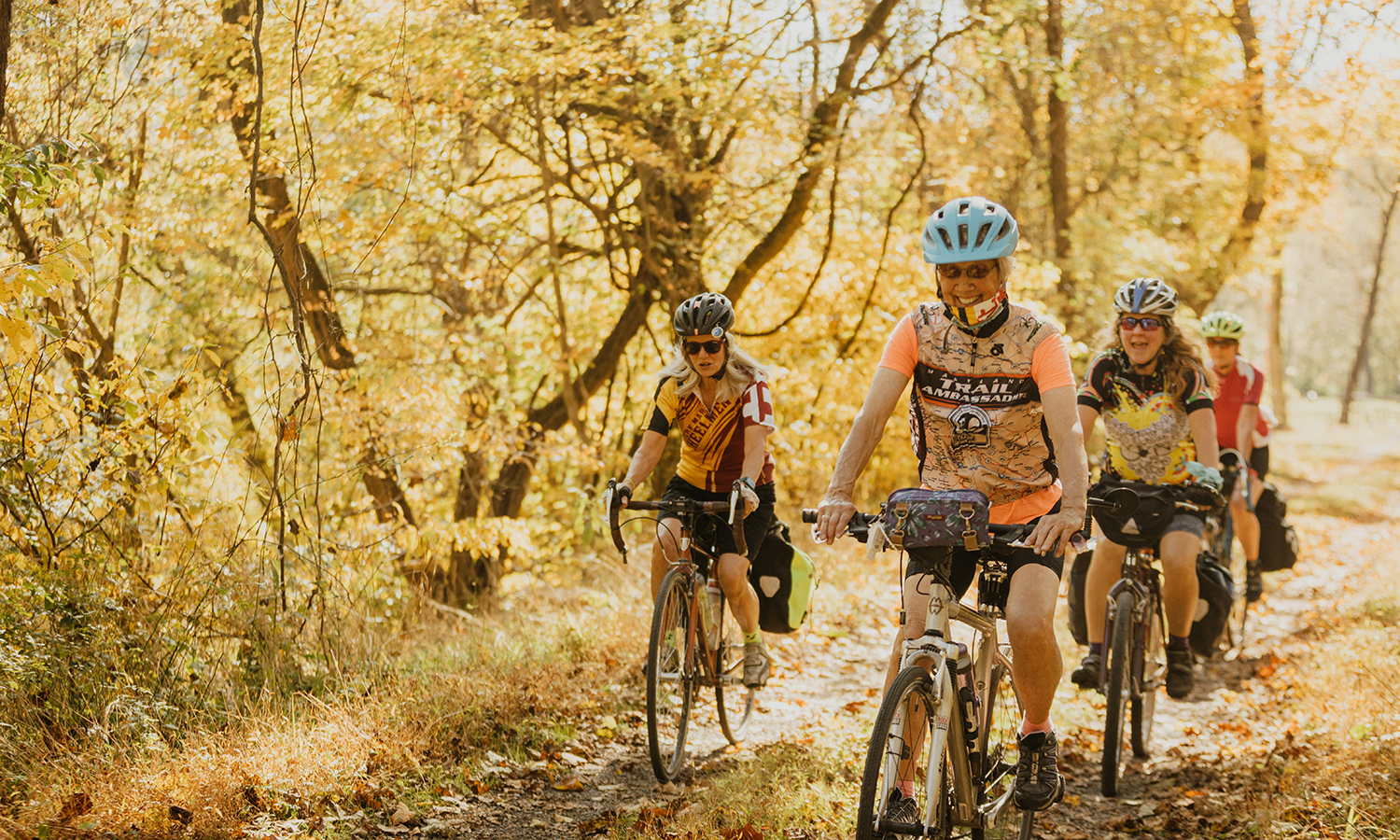 For a unique bike-riding experience, Frostburg's Tracks and Yaks offers several rail biking tours of the area. Guests pedal custom aluminon bikes along the rail line, and since no steering is required, your eyes are free to soak in the sights.
Rocky Gap State Park and Green Ridge State Forest offer miles of hiking trails. Whether you are looking for a strenuous climb with breathtaking views of the Allegheny Mountains, an easy out-and-back stroll, or even a place to try out primitive camping, western Maryland has you covered.
Grab a Local Bite or Sip
One of the best parts of exploring Maryland is sampling food and libations along the way, particularly in locally-owned establishments. Cumberland has unique restaurants lining the historic city center and Canal Place. Favorites include Ristoranti Ottaviani and the Crabby Pig, along with Queen City Creamery, 1812 Brewery, and Charis Winery.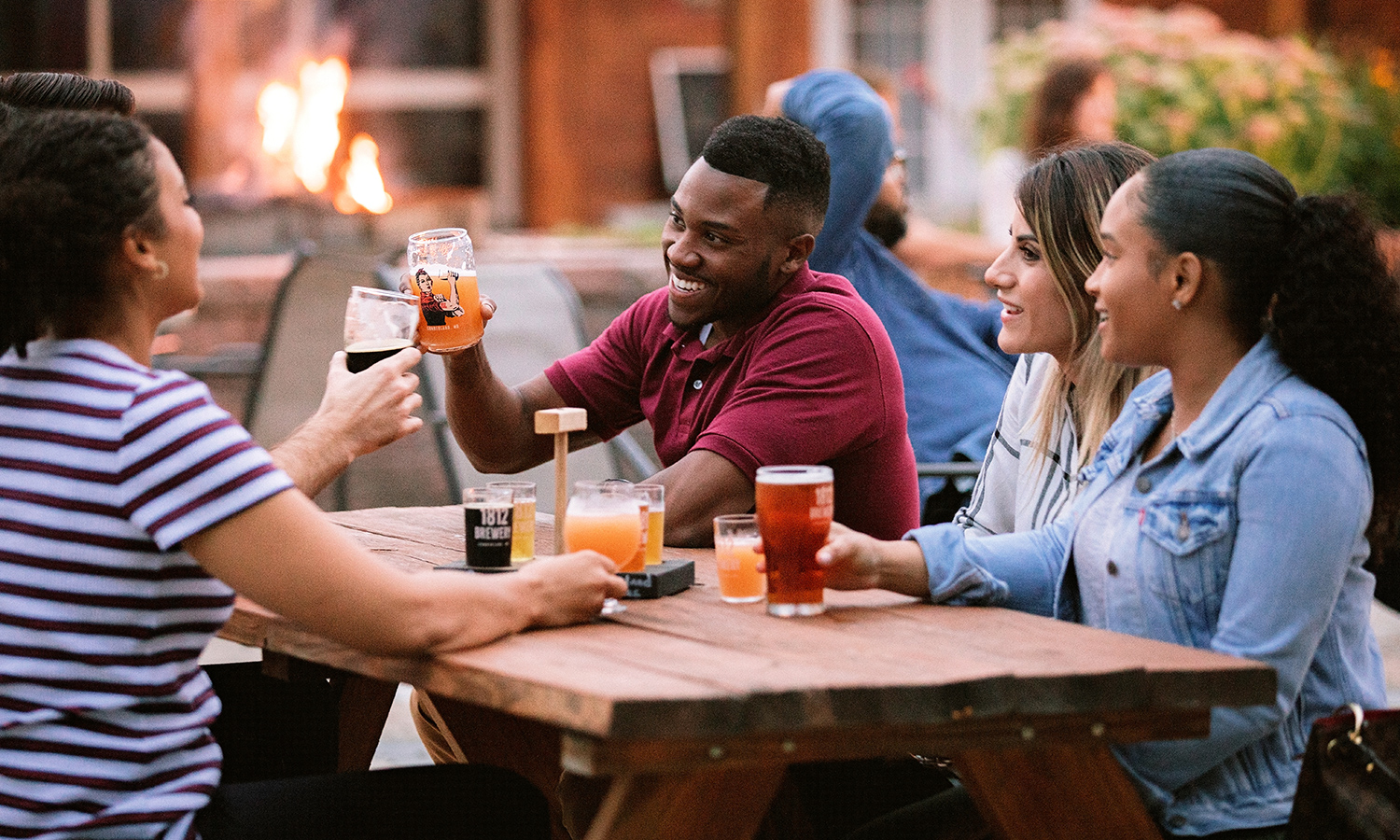 The centerpiece of historic downtown Frostburg, the historic Hotel Gunter, is also the home of the Toasted Goat Winery Tasting Room and Restaurant. Offering a wide selection of lunch and dinner fare, the restaurant also serves locally-crafted wine, beer, and spirits.
Also in Frostburg, Sand Spring Saloon and Steakhouse won't let anyone leave hungry, and the Mountain City Coffeehouse and Creamery offers breakfast and lunch specialties along with its coffee and desserts.
Drive a Scenic Byway
Half the fun of any road trip is getting there. Fortunately, the western part of the state has two scenic byways stringing its historic towns, farms, and parks together.
The Mountain Maryland Scenic Byway follows the peaks and dips of the mountains through Oakland, Deep Creek Lake, and Cumberland. Reaching a peak of 2,894 feet on Keysers Ridge, this byway is an outdoor recreation lover's dream, passing forests and trails aplenty. When you see an overlook rest stop, be sure to stop—the views are unmatched.
Also stretching into Mountain Maryland from its starting point in Baltimore City is the Historic National Road Scenic Byway. Built to carry both people and goods during the western migration, it was originally traveled by horse, stagecoach, and Conestoga wagon before cars and trucks replaced them. Known as "The Road That Built the Nation," this byway travels past the Rocky Gap Casino Resort and Maryland's only remaining National Road toll gate house in LaVale before crossing into Pennsylvania and heading all the way to Illinois.
___
This article is sponsored by Allegany County, the Mountain Side of Maryland—the official Destination Marketing Organization for Allegany County, Maryland, promoting an authentic and memorable visitor experience through outdoor recreation, history and heritage, arts and culture, and natural scenic beauty.
---
Lead Photo: Walking in Rocky Gap State Park. Credit: Allegany County Tourism
Heidi Glatfelter Schlag is a marketer, history lover, and traveler who can often be found exploring museums, parks, small towns, and farms. She founded Culture-Link Communications, where she helps local nonprofits and small businesses build their brands. Heidi lives in Frederick, MD, with her husband and two dogs.