In the Ring With Baltimore's Bull-Sized Burrito Challenge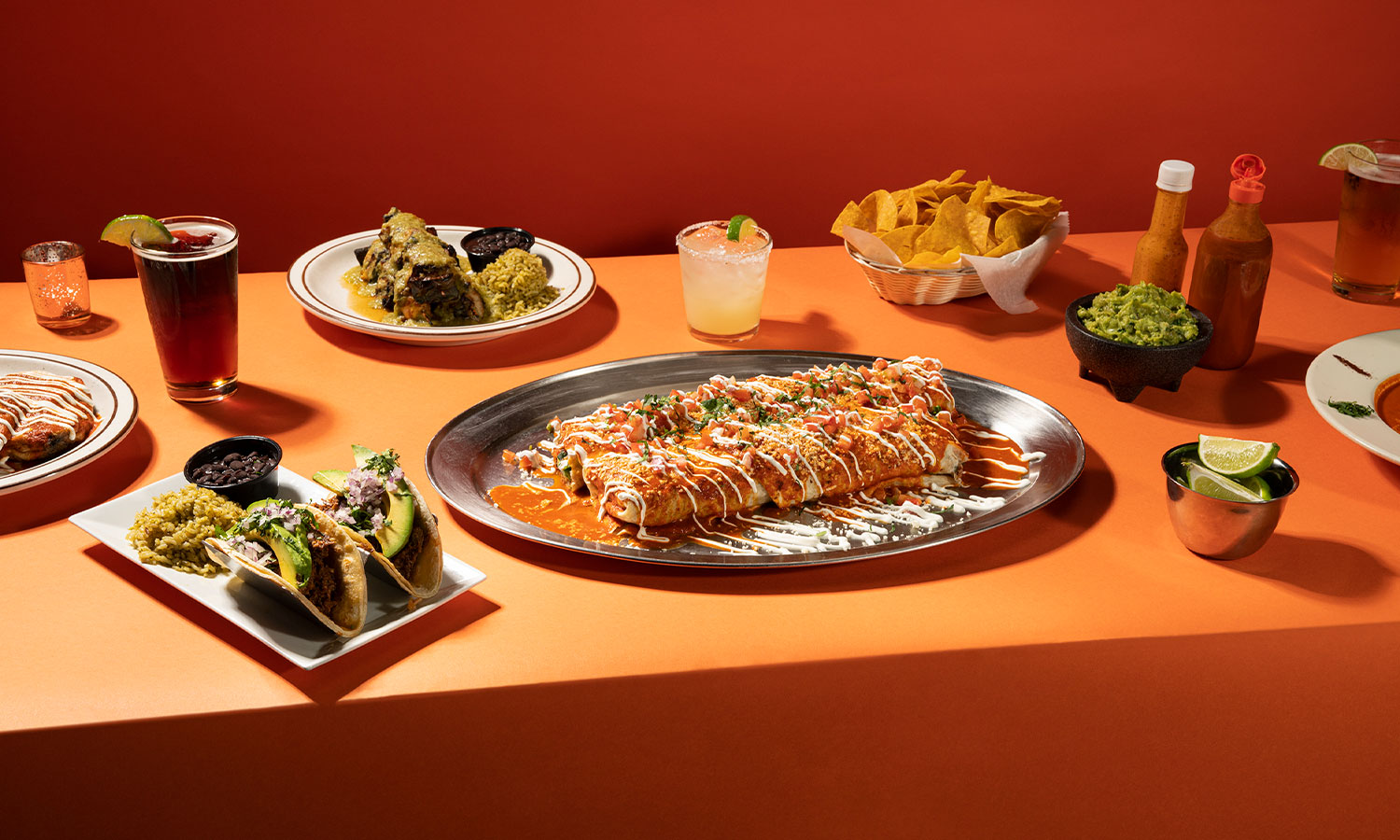 Several of my friends have taken advantage of plummeting international flight prices to visit Mexico and enjoy scenic water backdrops and authentic Mexican cuisine during the pandemic. I, on the other hand, crave a lot less risk these days. Inspired by my Instagram pictures of Tulum and its finest restaurants, I went on a quest to find a way to stuff myself with classic flavors of well-seasoned meats laden with cumin, peppers, and soft cheeses often found in Mexican dishes right here in my own backyard of Baltimore, MD. And when I say stuff myself, I mean take on a burrito the size of my head. 
With my appetite and travel envy in hand, I landed on a new-to-me restaurant, Blue Agave in the Federal Hill neighborhood of Baltimore (a fifteen-minute walk from a popular attraction – the Inner Harbor).
The restaurant and tequila bar has an El Toro Grande Burrito Challenge that entails scarfing a two-foot-long burrito stuffed with rice, black beans, sour cream, cheese, and multiple types of meat in 30 minutes. (Did I mention it weighs five pounds?!) The prizes are a shirt, a free meal, and your picture on their wall forever. I visited Youtube where you can see a video of frequent food challenge conqueror, Molly Schuyler, on her food channel called Woman vs Food devouring the burrito in one minute and forty seconds. I had a glimmer of hope after seeing her defeat the challenge in such a small amount of time.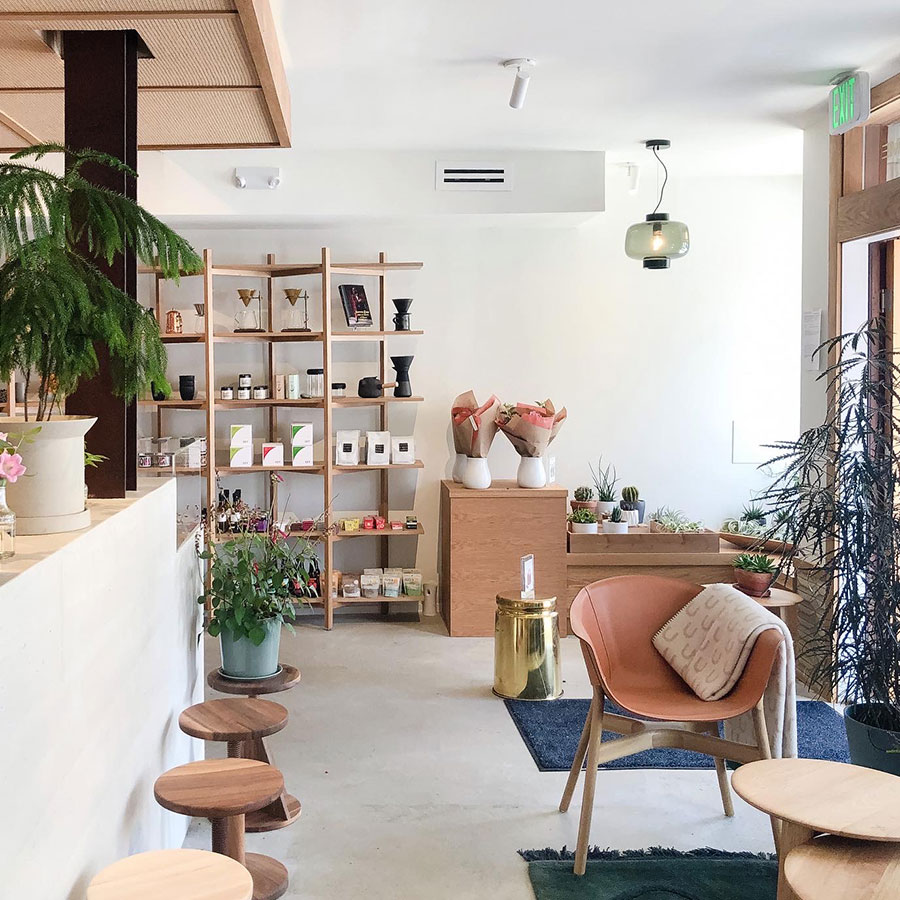 On the morning of the big day, I had a light breakfast of a pastry and mocha at Good Neighbor in Hampden. (The only challenge at Good Neighbor is not buying all of the Hem Pro furniture when you had just come for coffee.) I texted my best friend to see if she would be down for a socially distant late lunch date in Federal Hill, where Blue Agave is settled on Light Street in Baltimore. Parking was easy to find here on a Wednesday afternoon.
My friend and I stopped for a quick craft beer and cider at Cans inside of Cross Street Market before walking to meet my tortilla-wrapped fate. I pondered whether a caloric beer would be the best option for me preceding a 4-pound burrito challenge, but threw caution to the wind!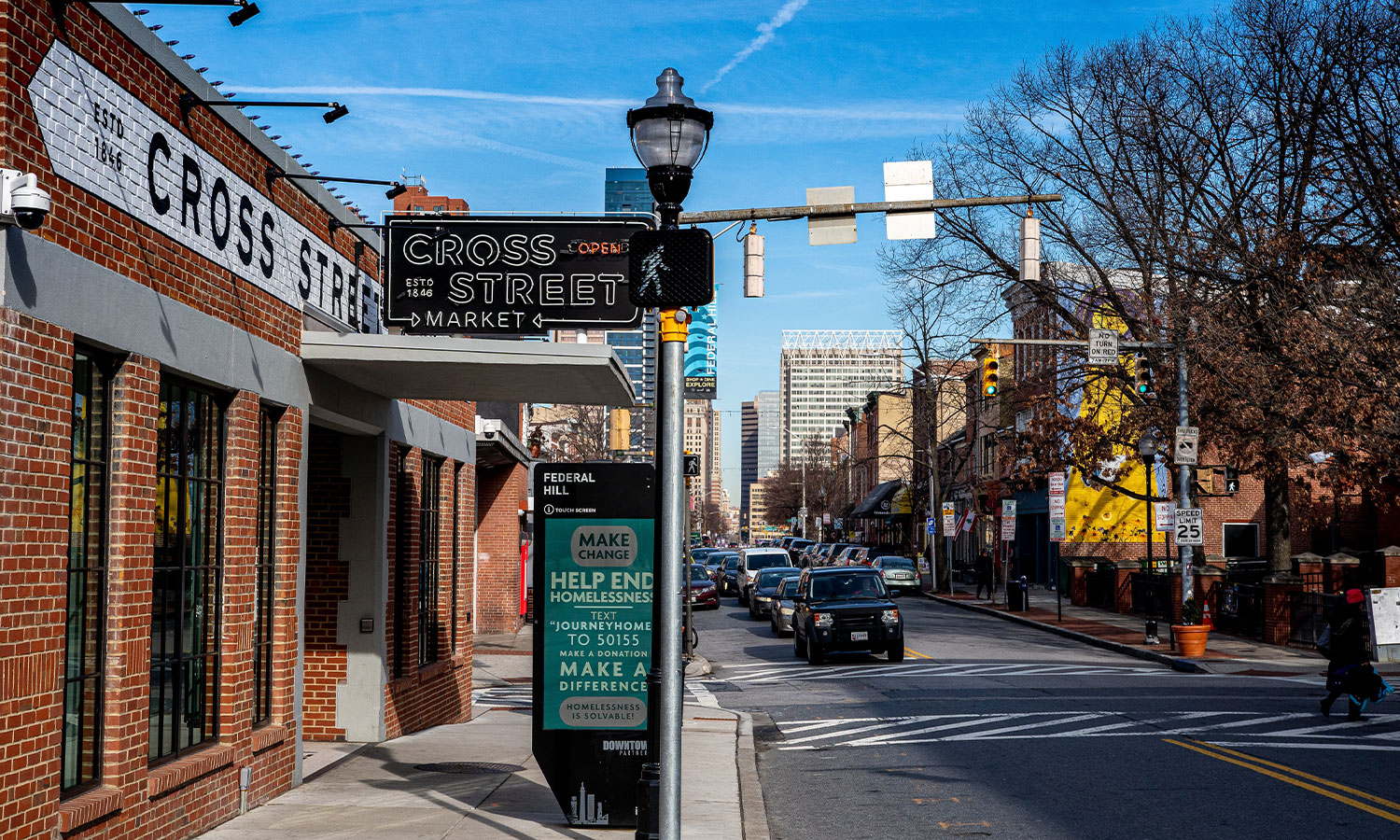 Once seated at Blue Agave, I proudly proclaimed that I'd be attempting the El Toro Grande Burrito Challenge. The waitress met my enthusiasm with excitement of her own, since it was only her second week on the job and her first time seeing anyone take on The Big Bull (the challenge name translated to English, for anyone still wondering). She informed me that the $36 burrito comes free if I could manage to eat it all. 
She sped off to put my order in, and it wasn't long before the behemoth burrito landed on the table before me ready to meet its match.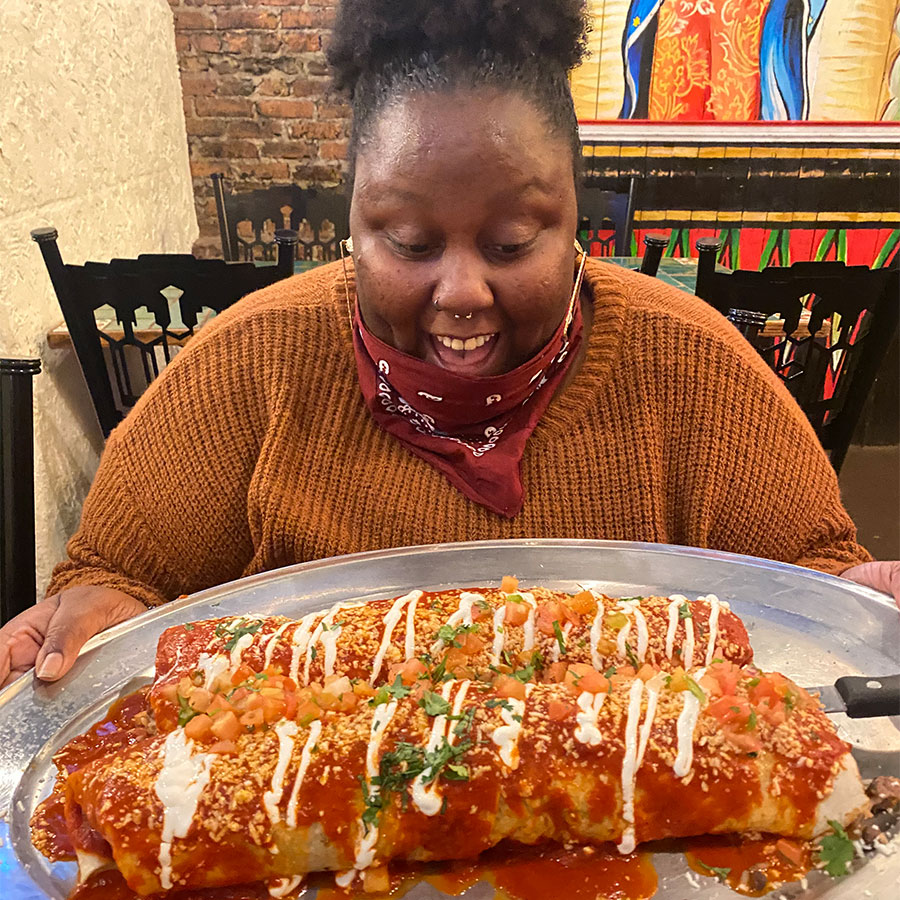 The waitress set a timer for 30 minutes, and I began to cut into the burrito, making small doable sections for myself. It was covered in a red sauce and looked delicious. I was stuffed just looking at it! My best friend and I laughed hysterically at my trying. About every five minutes, someone from the staff would come by and see my pitiful attempts to push the burrito around the large silver platter. It was clear that I had no real plan to devour the beastly concoction. My best friend recommended I drink water and try to burp as she had seen done on the food challenge shows she admitted to binging over the various stages of quarantine this year. 
With about five minutes left on the clock and barely any of the burrito gone, I mentally came to grips with the fact that there may not be a clear finish in the cards for me, and that I'd be paying the full amount of $36 for The Blue Agave El Toro Grande Burrito. Even though I wouldn't be getting a T-shirt or my picture on the wall of fame, the whole experience was extremely fun. The waitress came back to cheer me on in the final moments of the challenge and even joked that she would find a spoon to help me.
As the clock drew nigh to zero minutes, our waitress brought the second set of silverware for my best friend to dig in since that is allowed once the challenge time is over. We took shots of Espolon Tequila to celebrate my not-so-victory and even took to Instagram to tell friends what we were up to. Time ran out on my challenge, but the memory of my Baltimore Backyard trip to "Mexico" will last forever. 
Before visiting Blue Agave, please check the restaurant's Facebook page for COVID-related updates, or call the restaurant at (410) 576-3938.
---
Lead Photo: Blue Agave Restaurant
Alanah Nichole Davis is a mother of two, writer, cultural worker, and performance artist from The Bronx NY, based in Baltimore City. Her written works have been published in Baltimore Magazine, Baltimore Business Journal, BmoreArt, Technical.ly, Baltimore Times and her cultural contributions to the community have been bolstered several times in The Baltimore Sun. She is a current candidate for her Master of the Arts in Social Design at Maryland Institute College of Art where she is set to graduate in 2021.