A Restorative Weekend in Carroll County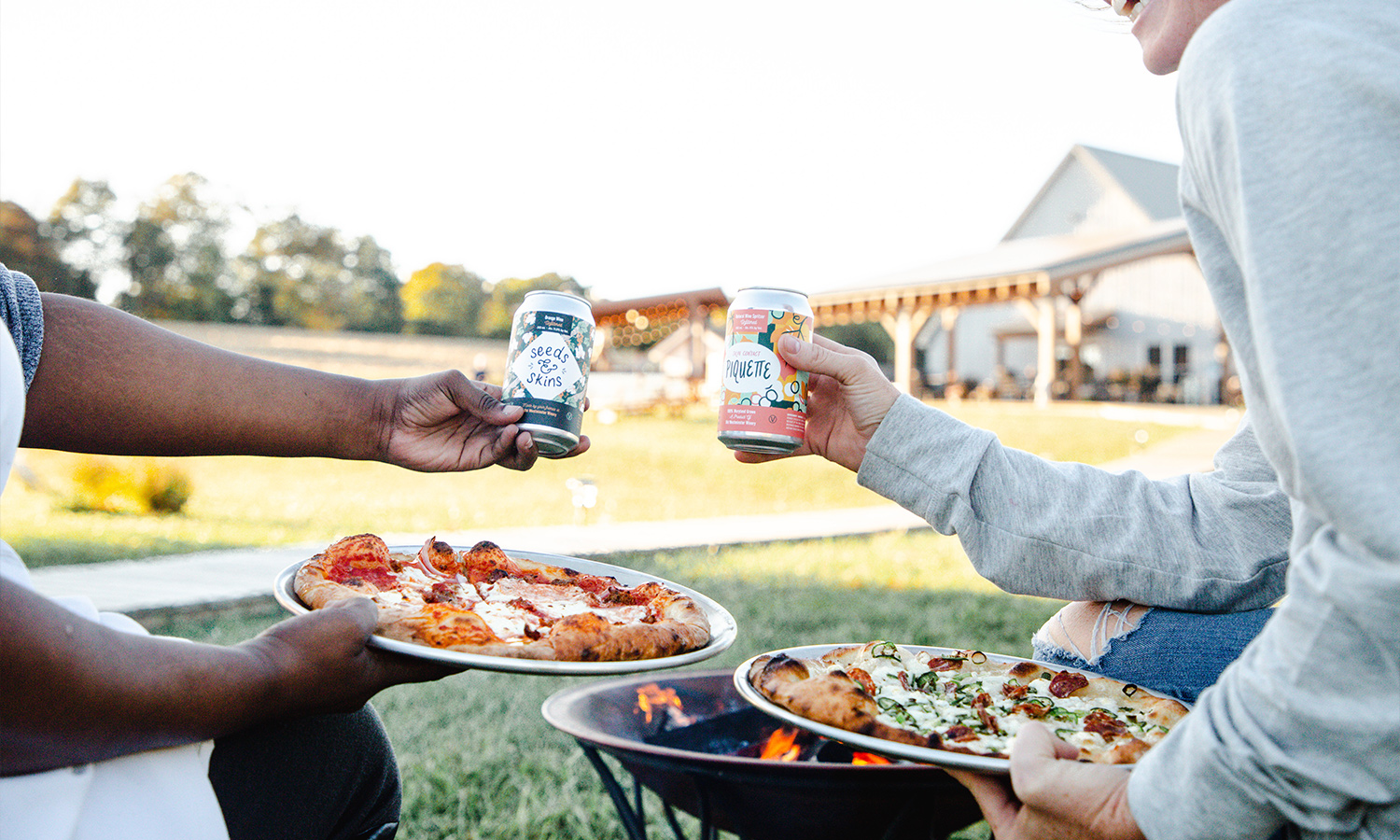 Let's face it, the year 2020 was anything but fun. From stay-at-home orders, canceled vacations, becoming an instant homeschool parent, and everything in between, we became more stressed and more on edge than ever. Not just our physical health is at risk, but our mental health is too. As a retired career firefighter, my work life was permeated by constant underlying stress. Knowing ways to counteract it became a lifesaver. As I fulfilled a lifelong dream to become a certified holistic nutrition consultant and health coach, I learned why the reasons for self-care were quite literally, life or death.
Stress related illness can negatively affect the body, causing everything from increased blood pressure to aging the brain. One way to break the stress cycle is to treat yourself to a luxurious, holistic health "reset weekend." No need to book a plane ticket though — I'll take you to my old stomping grounds in  Carroll County for a luxurious experience you won't soon forget.  
Friday 
The first stop on our reset weekend is The Spa on West Main in downtown Westminster. Whether you're coming north from Washington D.C. or south from Harrisburg or Philadelphia, you can't avoid the charming country roads of this predominantly rural county. Allow the fresh air and open landscape to help you begin to unwind as you head towards the spa. Housed inside a grand 1920's estate along Main Street's upper west side, The Spa on West Main  is the perfect spot to begin a weekend of relaxation and tranquility. Voted Carroll County's best spa for 11 years straight, the charming yet relaxed environment surrounds you in luxury.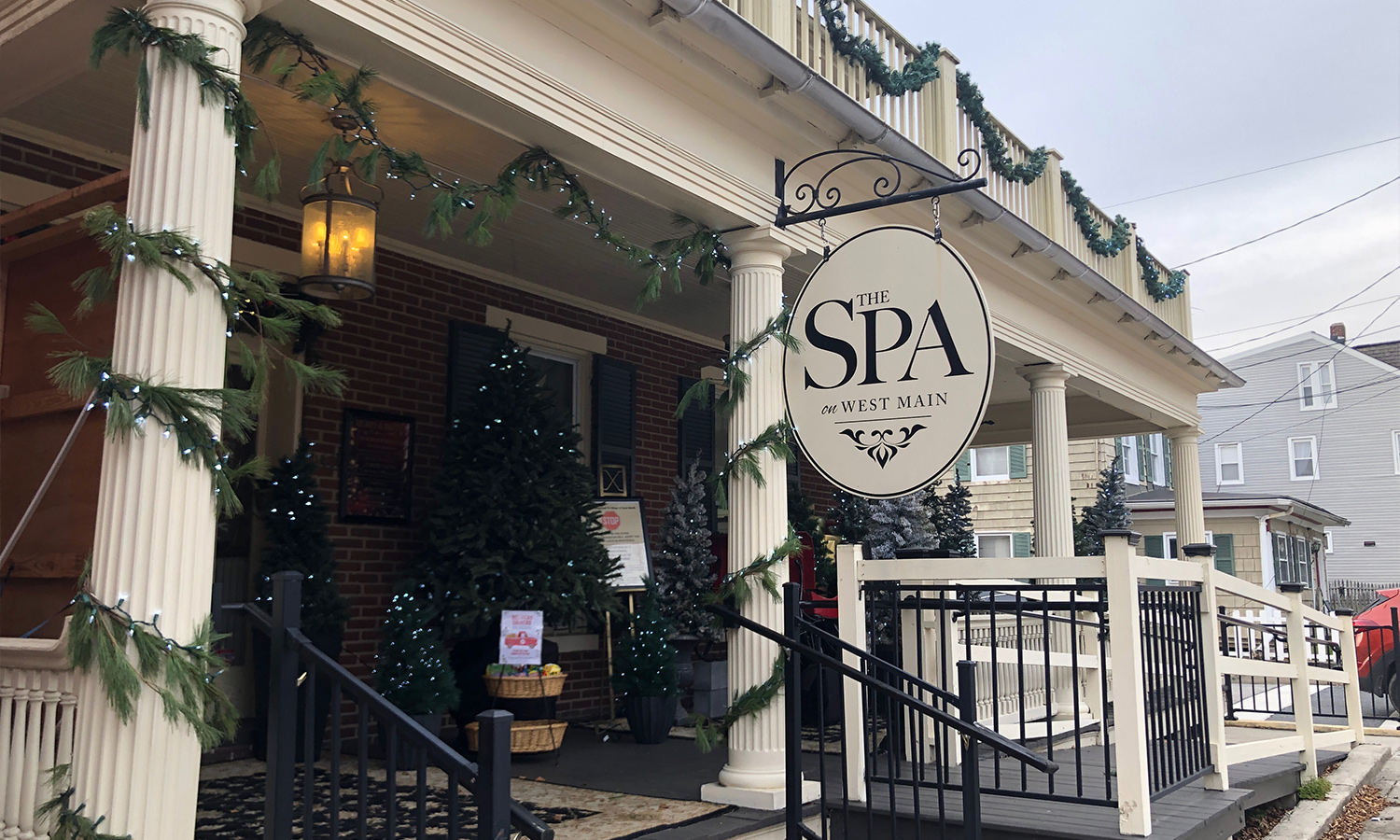 The first floor offers a bright and airy hair salon along the back of the building for those seeking a fresh look to start their trip. A cozy nail lounge is tucked away behind the waiting area, where you can grab their 'Signature Spa Pedicure' that includes aromatherapy, along with an exfoliating leg massage, topped off with the perfect polish. Chair-side wine and cheese elevates the experience. Upstairs, elegantly decorated massage and facial rooms await your weary muscles. Custom-designed facials invite your stress to vanish into the heated bed, while a warm oil massage of the hands and feet easily dissipate any lingering tension. 
After a few hours of blissful relaxation at the spa, feed your growing hunger by heading two blocks east on Main Street to Raphael's Restaurant. Don't let the sports-bar atmosphere fool you when you first walk in. Ask to be seated in the dining room where candlelit tables line original antique brick walls, and hand-hewn wood beamed ceilings set the stage for a quiet, satisfying meal. (Insider tip: They also have the most amazing crab cakes!) 
With your restorative afternoon well under way, head 20 minutes north on MD Rt 140 to Taneytown. Your destination and home base for the weekend is Antrim 1844, a masterfully restored historic inn nestled in the foothills of the Catoctin Mountains. This sprawling 24-acre property showcases a grand mansion along with 10 other charming houses, all restored to maintain their exclusive 1800's historic grace while at the same time boasting classic modern touches. Each of the 40 rooms is meticulously decorated in period style with no two alike.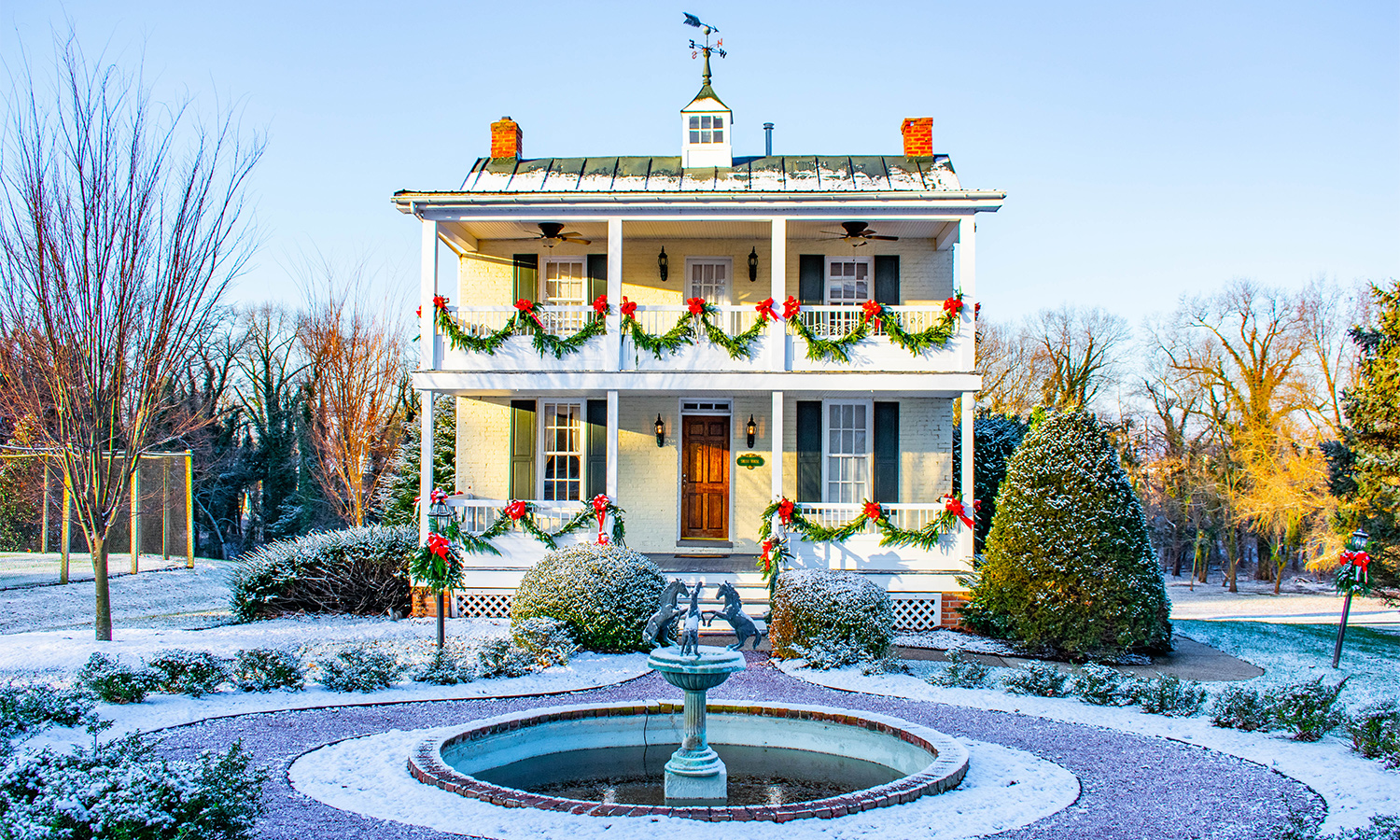 After you check in to your room at Antrim 1844, enjoy an evening cocktail in the Scottish-style Pickwick Pub, located on the ground floor of the mansion. Whether an exclusive Scottish whiskey or a signature cocktail entices your palate, you'll find the perfect spirit to sip as you find yourself in repose by the massive brick fireplace. For an added dose of luxury, free turndown service is also available upon request. 
Saturday
Rise early to find muffins and coffee (or tea) waiting for you on a tray outside your room. While you sip your morning beverage in bed, the chefs in the mansion's Smokehouse Restaurant are busy prepping a full breakfast, which is included in the standard room rate. 
Be sure to allow yourself enough time to leisurely stroll through the meticulously kept grounds on your way to breakfast. Stop and smell the flowers in the garden or take a quick dip in the outdoor pool in the summer months. During the winter months, bundle up and take a stroll two blocks north to Main Street where you'll find historic downtown buildings with plenty of eclectic shops to browse. 
After breakfast, don your comfy clothes and head back to Westminster to Downtown Yoga for a drop-in gentle yoga class. At $16, this all-skills-level class is a great way to stretch and reconnect with your body. Saturday morning class is held from 10:30 to 11:30 a.m. Reservations are recommended and can be done online, but walk-ins are accepted if there's room. (Note: This class is currently also offered virtually and can be enjoyed from your hotel room.)
After a morning of self-care, what better way to enjoy an afternoon than to taste some of Maryland's finest wines? Old Westminster Winery opens at noon on Saturdays. Plan to get there early because inside patio seating fills up fast. Bring your own chairs and sit outside on the expansive lawn where you can listen to live music. You're welcome to bring your own food (no outside alcohol is allowed).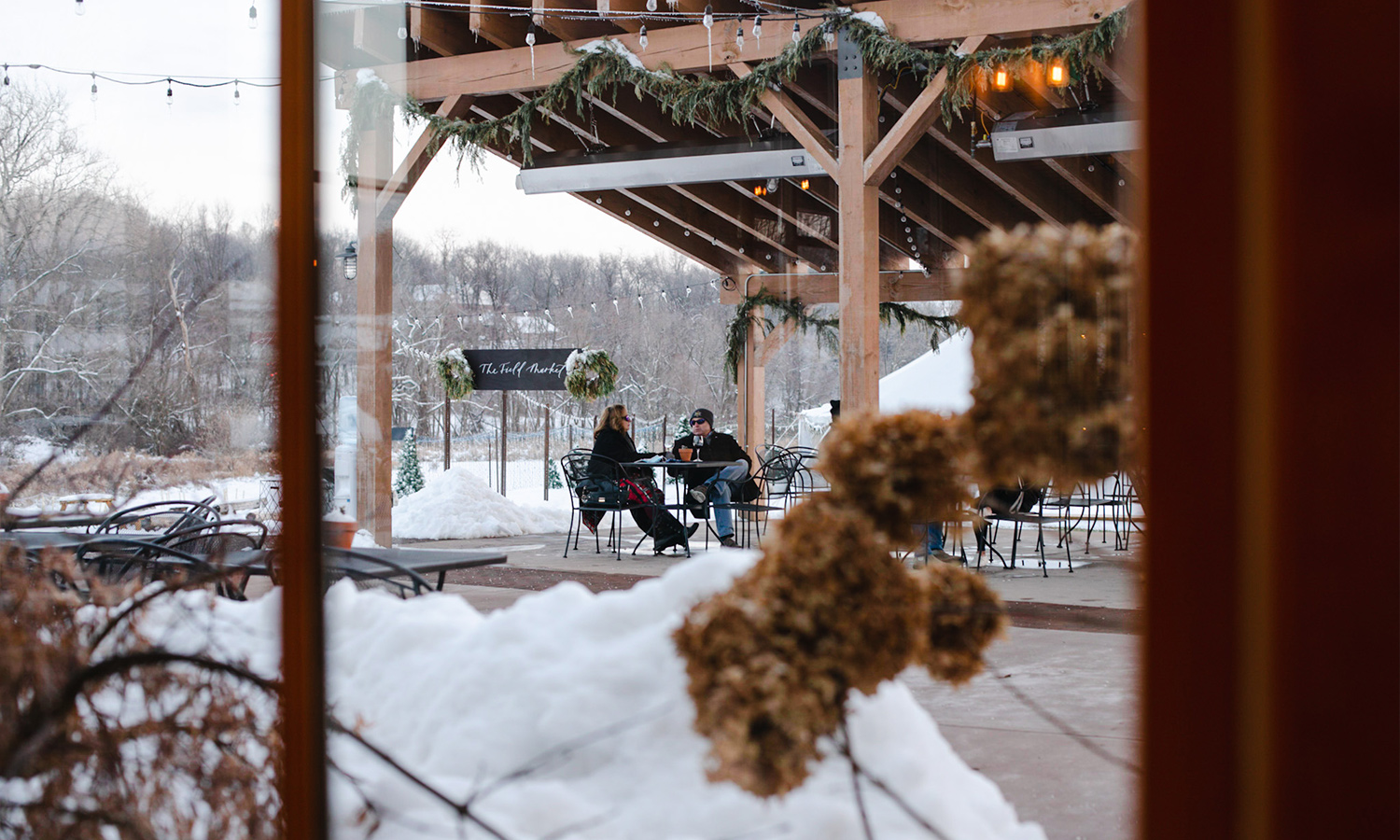 Splurge-worthy, made-to-order wood-fired pizzas with fresh ingredients sourced from over a dozen local farms will definitely tempt your tastebuds. Build-your-own charcuterie boards are also available for purchase. Wines can be sampled by the glass or bottle, both inside and outside. Bottles are also available to-go. 
Back at the Antrim, your final night of luxury awaits. Prepare to be delighted with an elegant dinner in The Smokehouse Restaurant, carefully prepared by world-renowned Chef Ilhan Erkek, who fuses French and American cuisine to create the ultimate fine dining experience. (The restaurant was voted Best Hotel Restaurant by USA Today in 2020.) Check the expansive wine list carefully – with over 17,000 bottles housed in the wine cellar, it might be a tough choice. 
You will likely want to linger in the elegance a bit longer after dinner.  Meander through the mansion to marvel at the 17th-century architecture on your way back to your room.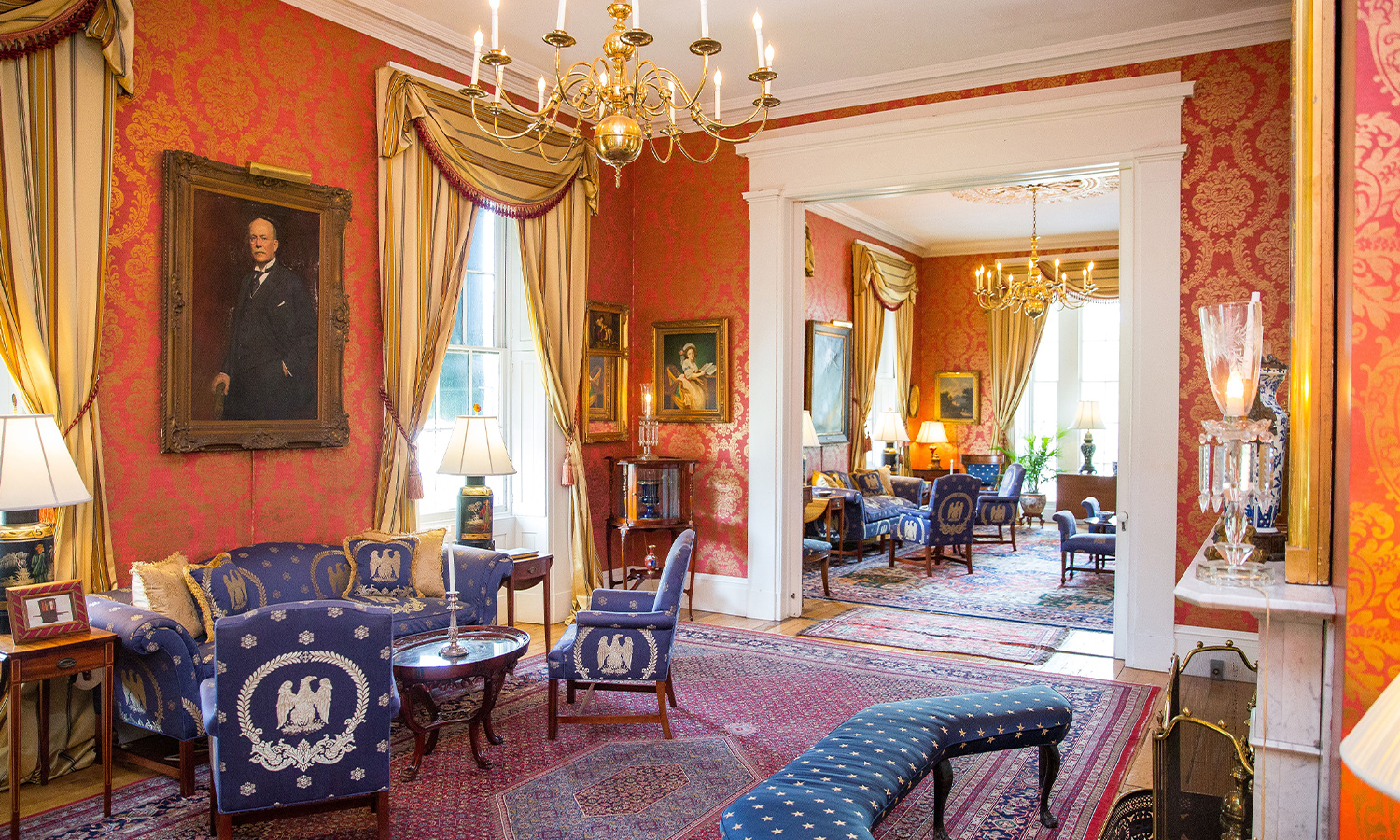 Peek out of the oversized Monticello windows, under soaring 14-foot ceilings. Gaze at the marble mantels, carved by American sculptor William Henry Rinehart, that adorn the massive fireplaces while you imagine what life here in the 1800s must have been like. 
For those not ready to call it a night just yet, play a game of horseshoes, badminton, or crocket on the lawn, or simply relax in the outdoor pool while you watch the sunset. In the chillier months, enjoy the jacuzzi tub in each private bathroom before climbing into your feather bed for a relaxing night's sleep. Remember, downtime is important for restorative health, so be sure to take advantage of going to bed a little earlier than usual. 
Sunday 
Morning arrives bringing muffins and coffee to the tray outside of your room, complete with a complimentary Sunday paper. Take one last stroll around the property on your way to breakfast, reminiscing on the restful essence of the weekend. 
No holistic health weekend would be complete without time to immerse yourself in nature. Before heading home, make one last stop to soak in the beautiful Carroll County countryside.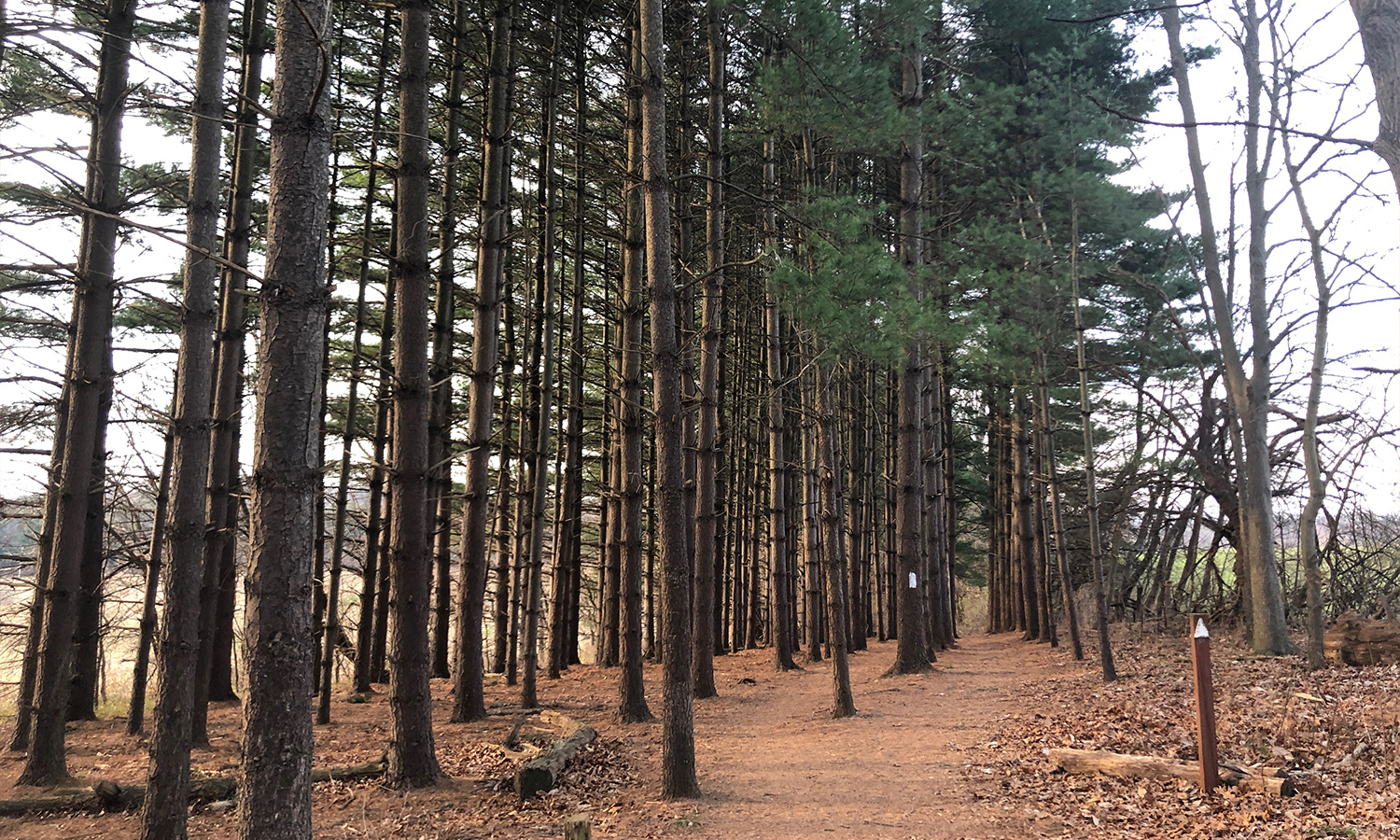 Just over 13 miles east of Antrim 1844, Hashawha Environmental Area & Bear Branch Nature Center is a 320-acre park boasting five miles of hiking trails, a pond, picnic areas, walking paths, and ample parking. (Download a trail map to give yourself peace of mind!) Take a walk along the White Trail to the raptor mews, where you can see birds of prey who have all suffered injury rendering them incapable of being returned to the wild. An unexpected and awe-inspiring sight delights your inner child as a bald eagle soars from his perch to fly across his massive enclosure.
Take the Stream Trail toward the Wilderness Trail to find the historic Martin Cabin, where you'll get a glimpse into pre-Civil war life in Carroll County. This small, one and one-half story cabin is used for educational purposes today and remains locked when not in use. Feel free to peek through the windows and sit awhile on the front porch, taking in the quiet. This is the perfect spot for some long, slow, restorative deep breaths.
Although your holistic reset might be coming to a close, the decision to prioritize rest and relaxation will impact you for weeks to come. Slip back into the memories of your restorative weekend the next time you need a break, or treat yourself to another getaway! Starting your week fully rested and restored will allow you to tackle your upcoming work week like a champ and put a long-overdue smile back on your face. It might even have you wondering why you don't do a weekend reset more often!
---
Lead Photo: Old Westminster Winery
Colleen O'Neill Mulvihill is a retired Howard County career firefighter, certified holistic nutrition consultant and health coach, who has also become an avid travel writer. She is a wellness-travel seeker who enjoys sharing mind, body, and soul experiences along with holistic and healthy travel tips on her website and blog, HolisticHealthTraveler.com. You can follow her travels on Facebook and Instagram @holistichealthtraveler