The Women Behind Maryland's Booming Wine Industry Part 2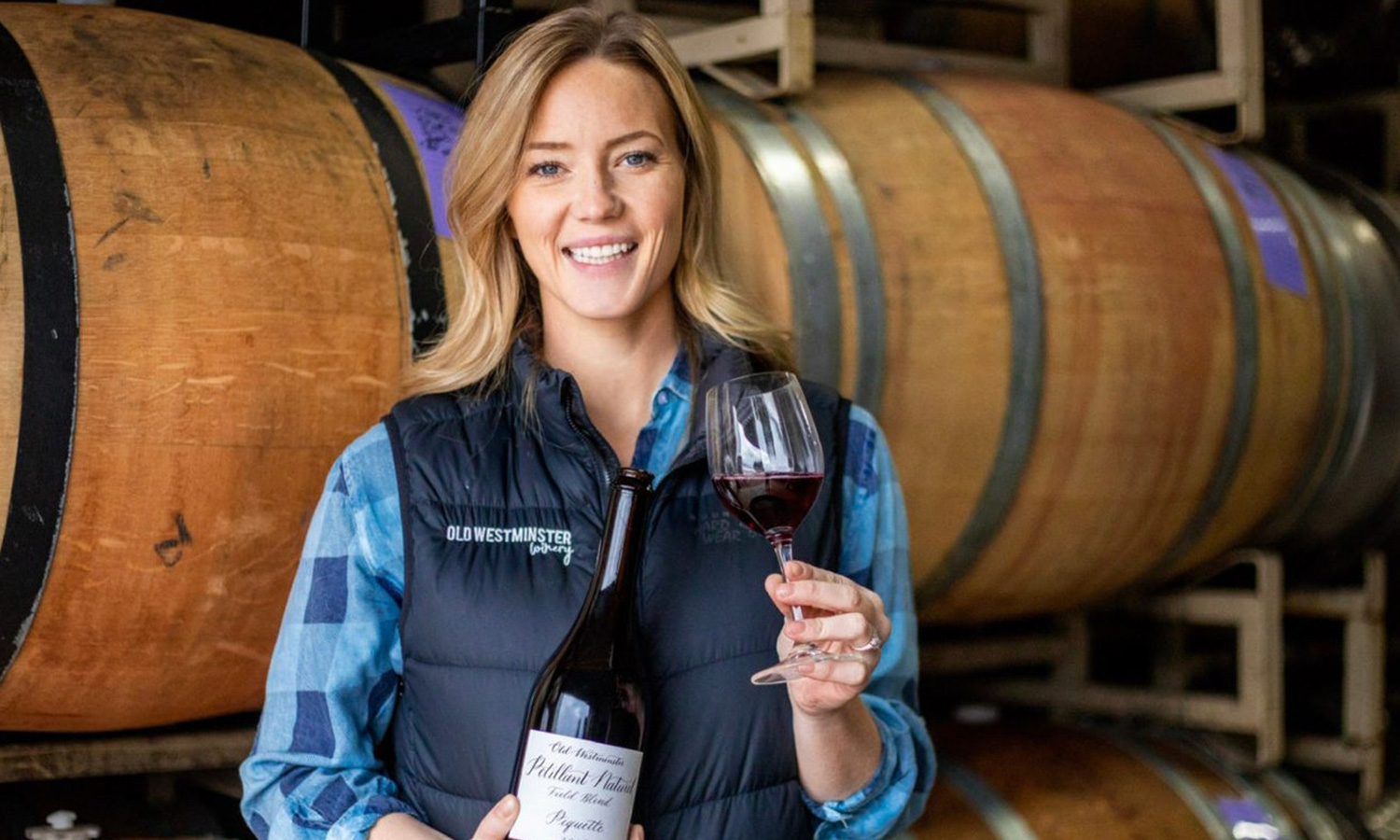 Get to know three more female winemakers in our second installment of The Women Behind Maryland's Booming Wine Industry. Read part one here!
Lauren Zimmerman — Port of Leonardtown Winery
Leonardtown, MD
If you ask for a list of notable female winemakers in Maryland, Lauren Zimmerman would most likely be at the top of the list. For the last six years, Lauren has been making the award-winning wines of Port of Leonardtown Winery, a unique cooperative of 12 vineyards in Southern Maryland. Like a conductor leading a 12-piece orchestra, Lauren oversees the vineyards from planting to harvest and brings everything together into inspiring blends.
"It is a really stressful process because there are so many ratios and possibilities you can come up with," Lauren explains. Whereas most winemakers work with seven grape varieties, Lauren works with nearly 30, making her job that much more time-consuming and complex.
And that's just the production process. Throughout the growing season, Lauren works closely with all 12 of her grape growers to ensure quality at every step and peak harvesting time. 
"I love this industry because I get to be involved in farming, manufacturing, and sales," Lauren says, adding, "It takes a unique personality to be able to do it all."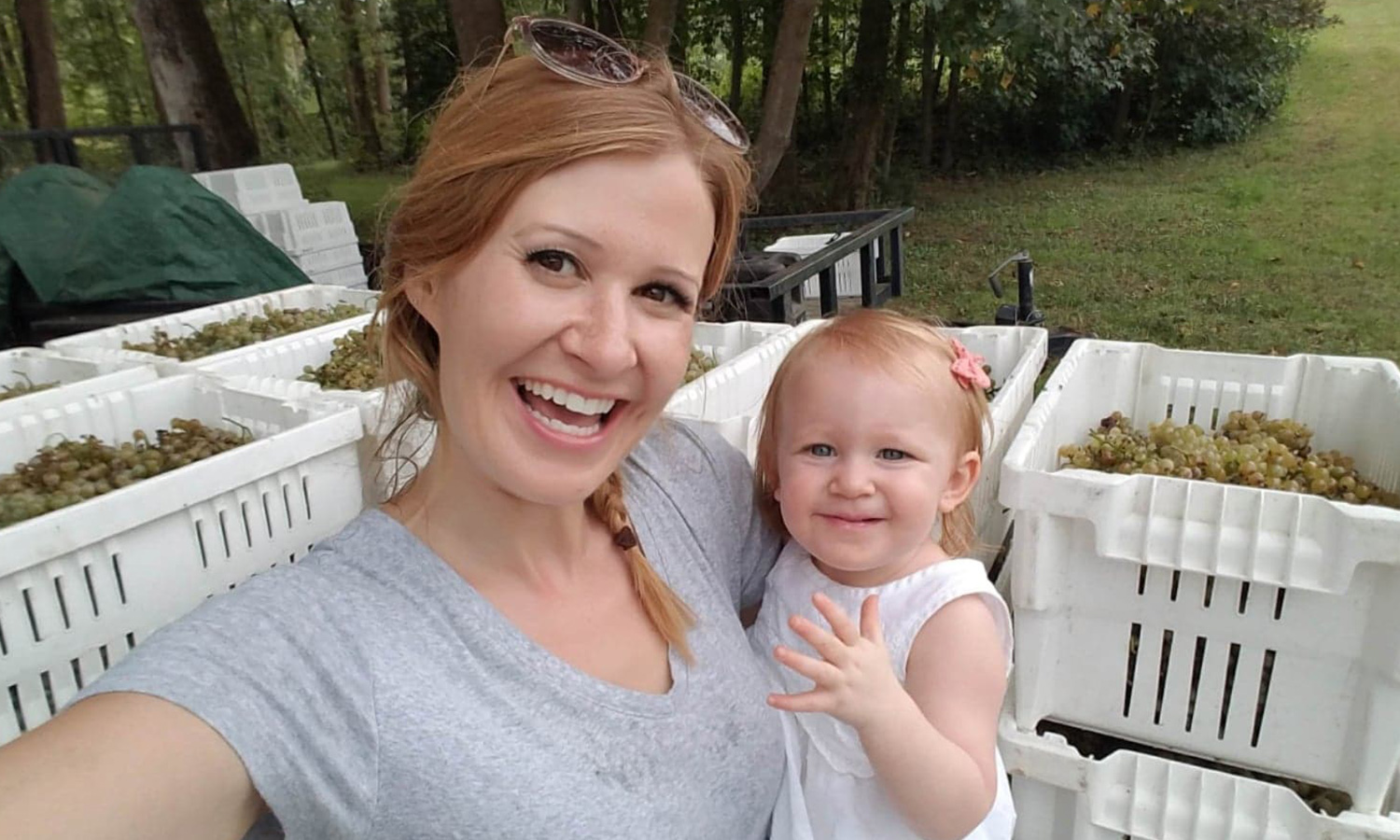 Lauren's extensive knowledge of winemaking from studying enology and viticulture and working on vineyards since she was 18—coupled with her vivacious personality—make her particularly effective in her role, able to earn the trust of growers 30 years her senior. In 2018, Lauren brought home the highest honor in Maryland winemaking, winning the Governor's Cup for Best in Show for her 2015 Barbera Reserve. She was pregnant with her daughter at the time she made the wine, and although she never swallowed a drop of wine, Lauren likes to think that being pregnant gave her tasting "superpowers."
Lauren credits her mother for encouraging her to go into winemaking. "My mom loved making wine at home with my grandfather and encouraged me to study winemaking in college," she says. "To this day, I think it was a personal motive of her's to get her daughter in the industry so she could have a lifelong wine hookup."
Obsession with wine seems to run in the family. Lauren's daughter, Lola, is a regular at the vineyard—eating grapes, jumping into grape bins, and sniffing wines to give her endorsement. One of Lauren's Instagram videos shows Lola taking her first steps toward a glass of wine her mother holds out in front of her. When she reaches it, she takes the glass with both hands, opens her mouth to prepare, and puts her entire face in it to get a good, long sniff. You can't help thinking that you're watching a future award-winning winemaker take her first steps toward her destiny. 
Lauren's favorite wine pairing: Sauvignon Blanc and oysters
Sarah O'Herron – Black Ankle Vineyards
Mount Airy, MD
You would think that anyone who takes the plunge to own a winery does it because of a serious passion for wine. But in the case of Sarah O'Herron and husband Ed Boyce, it was simply to scratch an itch to start their own business. They considered an amusement park and a restaurant but settled on buying a 142-acre farm in Mount Airy, on Black Ankle Road, to grow grapes and make wine.
"Had I known how hard it would be, would I have done it? I don't know!" admits Sarah, laughing. Ironically, Sarah and Ed's lack of experience and naivety were what contributed to their success. Since selling their first bottle in 2008, Black Ankle Vineyards has become one of the most award-winning and well-respected wineries in Maryland.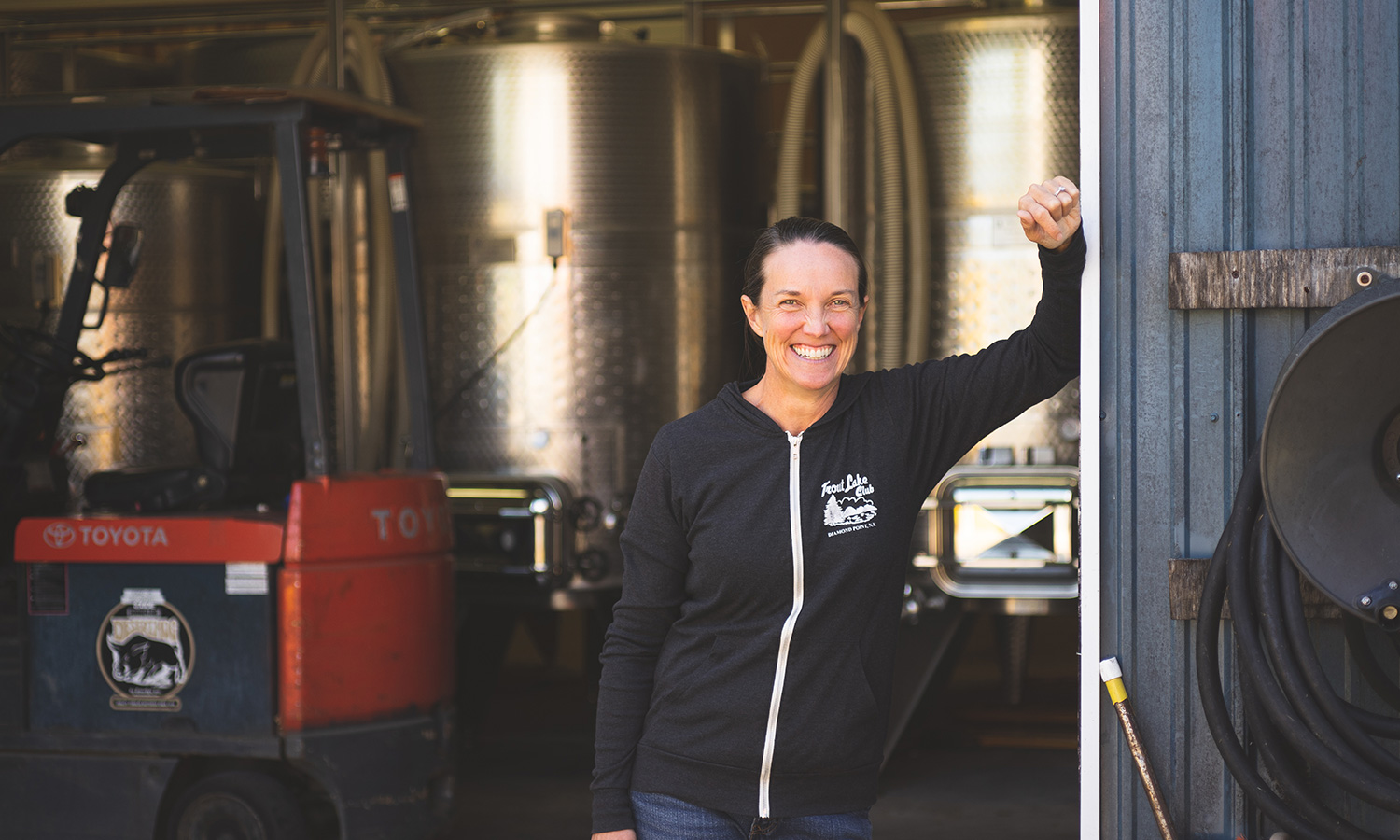 When Sarah and Ed arrived on the scene in 2002, Maryland's budding wine industry consisted of only 12 wineries, making mostly sweet wines at low price points.
"The industry folks were inviting, but thought we were crazy for wanting to make high quality, dry, expensive wines," Sarah says. 
But that didn't stop them. Both former management consultants, Sarah and Ed approached the winemaking business like a consulting project—researching best practices, talking to experts, and comparing and contrasting climates and geographies. They found that much of the thought behind the limitations on Maryland wines were the result of taking practices from California and inappropriately applying them in Maryland.
"A good example is rootstock," Sarah explains. "California uses roots that absorb water very efficiently because they don't get much rain. If you use those roots in Maryland, you would get really soupy grapes. Here, you need roots that are very inefficient users of water."
They found that Maryland's climate shares many similarities with that of Bordeaux, France, and hired a winemaking consultant from Bordeaux. One of their first releases, the 2007 Crumbling Rock, was a big, bold Bordeaux blend that helped them earn their chops for making wines comparable to those from France and California.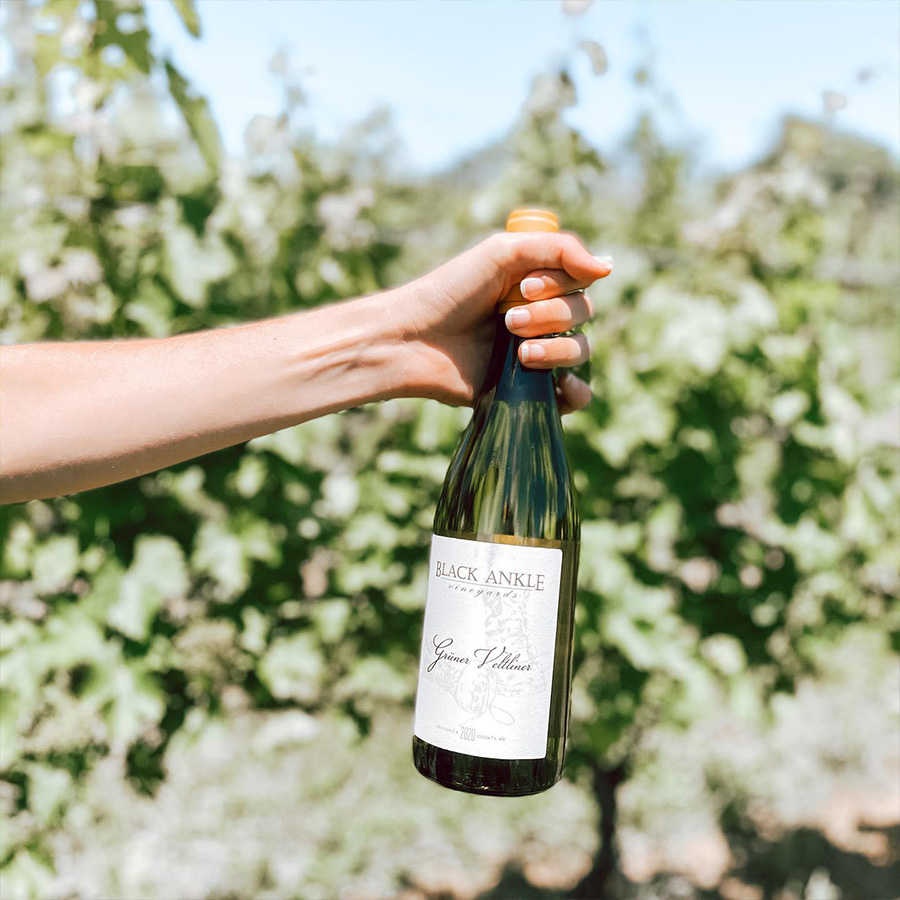 The quality of Black Ankles' wines is no doubt attributable to Sarah's attention to detail and self-proclaimed "inner control freak." Dedicated to growing her own grapes to ensure quality, she and Ed have bought three more properties in the last five years (one will be another winery and tasting room and two will be vineyards). And if you think all this means that Sarah and Ed haven't had time for kids, you'd be wrong. They have five! And Sarah hopes that at least one of them will be interested in the wine business someday. 
Sarah's favorite wine pairing: Albariño and garlic shrimp pasta
Lisa Hinton – Old Westminster Winery
Westminster, MD
As charismatic, photogenic, and talented as she is, Lisa Hinton prefers to shy away from the spotlight. But as the winemaker at Old Westminster Winery, one of the most successful wineries in Maryland, Lisa has only been getting more attention. The most introverted among her siblings, Ashli and Drew, (the three of them run Old Westminster winery together), Lisa studied chemistry and math in college and thought she would go into medicine. But a family emergency threw a curveball at her at an important life juncture: Lisa was in college when the 2008 recession hit her family close to home. Her parents were preparing to sell the 20-acre farm that she and her siblings grew up on in Westminster, a town 40 minutes northwest of Baltimore. The thought of losing the farm that they had spent their childhood riding horses and dirt bikes on motivated Lisa and her siblings to do everything they could to save it. 
Though wine was not immediately the answer, after two years of deliberation and research, the siblings planted their first vines in their home vineyard in Westminster. From then on, all three decided to leave their would-be conventional careers behind.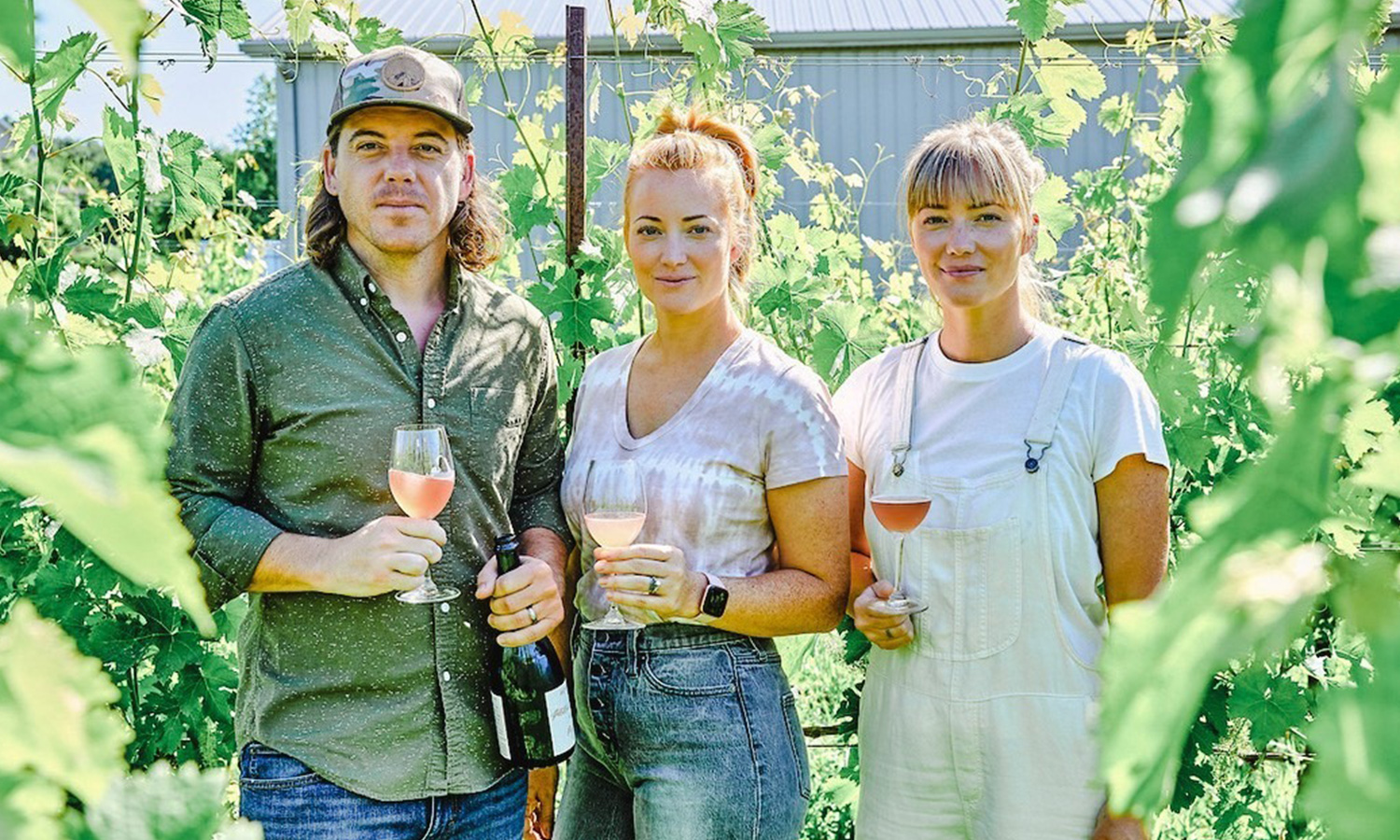 "I was convinced from the beginning that being in business with my siblings was going to be awesome," says Lisa, who is now a mother of two boys under the age of 3. That thought proved to be naive and short-sighted when they got two years into the business and ran out of money. After getting a loan from their grandfather, they decided to get smarter the second time around and hired wine consultants, learning the basics of winemaking.
"Every year since that first year, I've felt more and more confident coming into my own," says Lisa, who describes herself now as a "caregiver" rather than a heavy-handed manipulator of wine. 
Her chemistry major has unexpectedly come in handy as so much of winemaking involves experimentation, changing a single factor, and seeing what the outcome is. Lisa works with a dozen grape varieties every season, "experimenting" with blending, fermentation, and aging vessels to create wines that reflect the unique characteristics of the land that they are grown on. She makes a wide variety of styles from bold red blends of Cabernet Franc and Cabernet Sauvignon to rustic, fruit-forward sparkling wines (pét-nats). Old Westminster's 2020 Albariño is one of Lisa's personal favorites. A crisp, acidic, and refreshing white that is completely unfiltered and unblended, it is the perfect summer wine.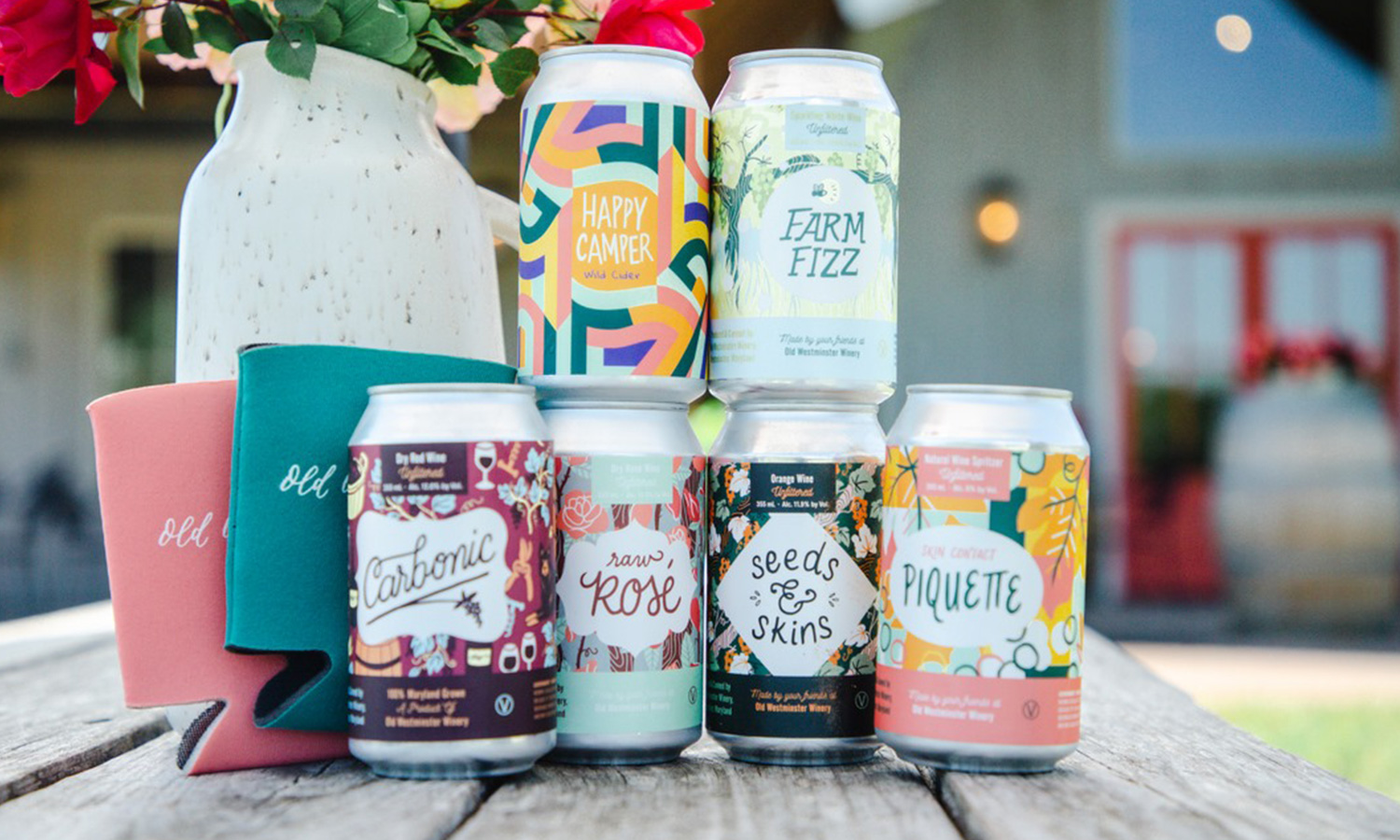 Though Lisa doesn't enjoy the spotlight herself, she does enjoy shining it on other winemakers. Because the costs for starting a winery are so high, Old Westminster lends its production facility to startups to help them launch their brand. Several wineries, including The Vineyards at Dodon just outside Annapolis, made their first vintages at Old Westminster's facility. 
"It's been amazing to see brands grow their own wings and create wineries and tasting rooms," says Lisa. "It's really cool to not only collaborate with other female entrepreneurs but to see them create something that is uniquely theirs that will, in turn, inspire the female community."
For Lisa, the exciting and unfulfilled opportunity of the Maryland wine industry means that no one needs to compete with each other. "We're all making wines better and better so that more Maryland wines are recognized," she says. "We are the first among what I hope are many generations of women winemakers to come." 
Lisa's favorite wine pairing: Sparkling Albariño and kettle-cooked potato chips with sea salt
---
Lead Photo: Lisa Hinton of Old Westminster has mentored and enabled numerous winery start-ups in Maryland to launch their brands. Photo Credit: Old Westminster
Gina is a writer, yoga teacher, and career coach. Her love of food and self-discovery has led her to travel and live all over the world, including San Francisco, Chicago, Bali, and her hometown of Chengdu. She currently lives in Maryland with her husband and English Cream Golden Retriever. Follow her @ginachenart