Four Days of Family Adventure in Western Maryland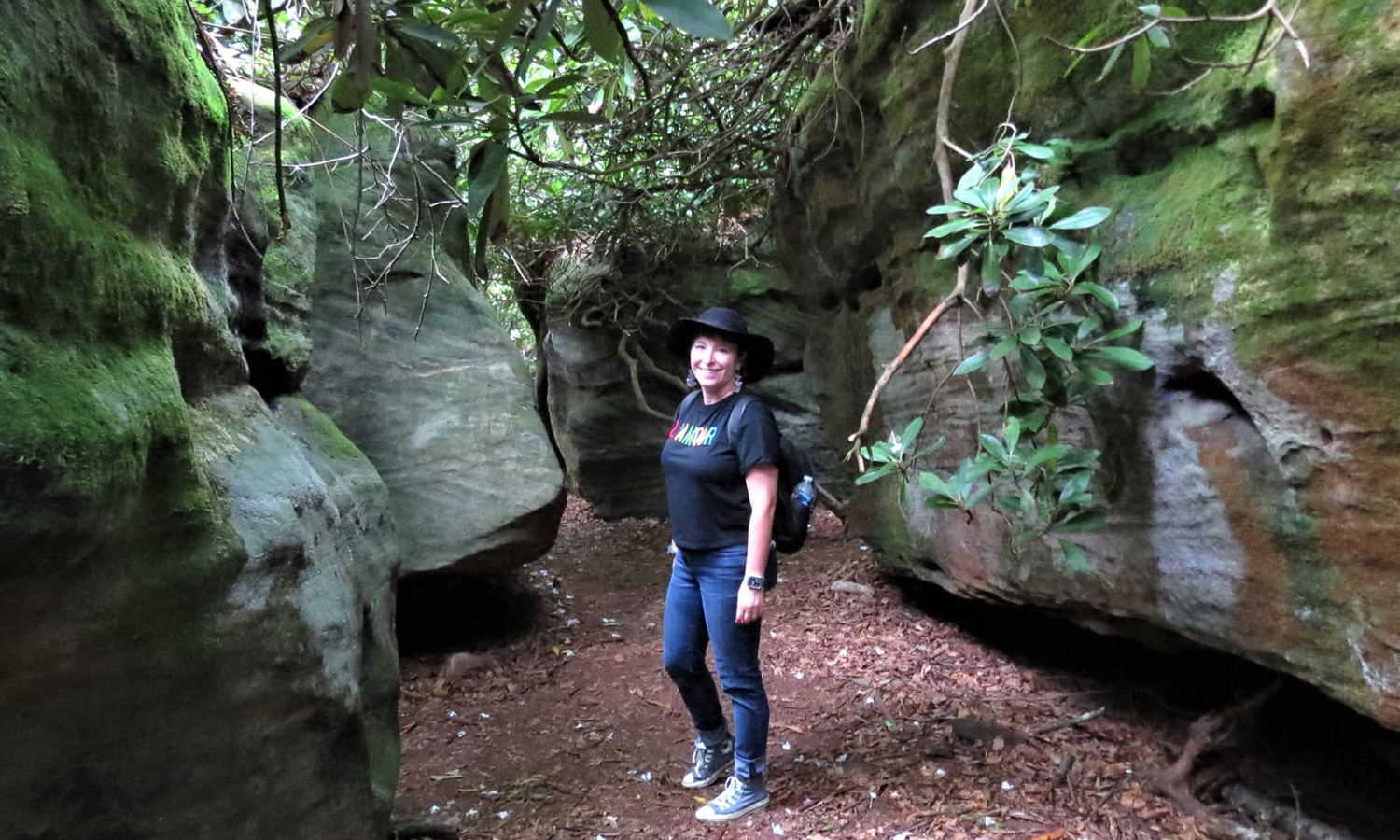 As a lifelong Marylander, it was surprising to realize I hadn't spent much time exploring the western part of the state. Since we have been wanting to keep our travel local, it seemed like the perfect time to plan a family adventure in Western Maryland. I did my research, checking out Yelp, Maryland travel guides, and asking friends on social media for their input. Energized by the long list of fun activities and cool places, I put together a packed itinerary for an extended weekend with my husband, our two daughters, and my parents. 
Day One: Hiking and Art
Sideling Hill
Sideling Hill is a geological delight for drivers along I-68. The deep cut made through the mountain to connect Maryland and West Virginia interstates reveals the layers of rock within. It's also the perfect spot to stretch your legs and enjoy the expansive vista of the valley below. Steps behind the Welcome Center lead up to the cut for those who would like a closer look. We went part of the way up and paused to overlook the highway and the striking sight coming towards us. An enormous "wide load" truck cargo—a single propeller for the massive wind turbines perched around this part of the state lumbered up the mountain, traffic zipping past it.
Dan's Rock State Park Overlook
To reach Dan's Rock State Park Overlook, wind up the mountain to its summit, park your car, and head up the metal stairs. Wildflowers and scrubby trees grow out of the cracks between boulders and rocky ledges covered in colorful graffiti.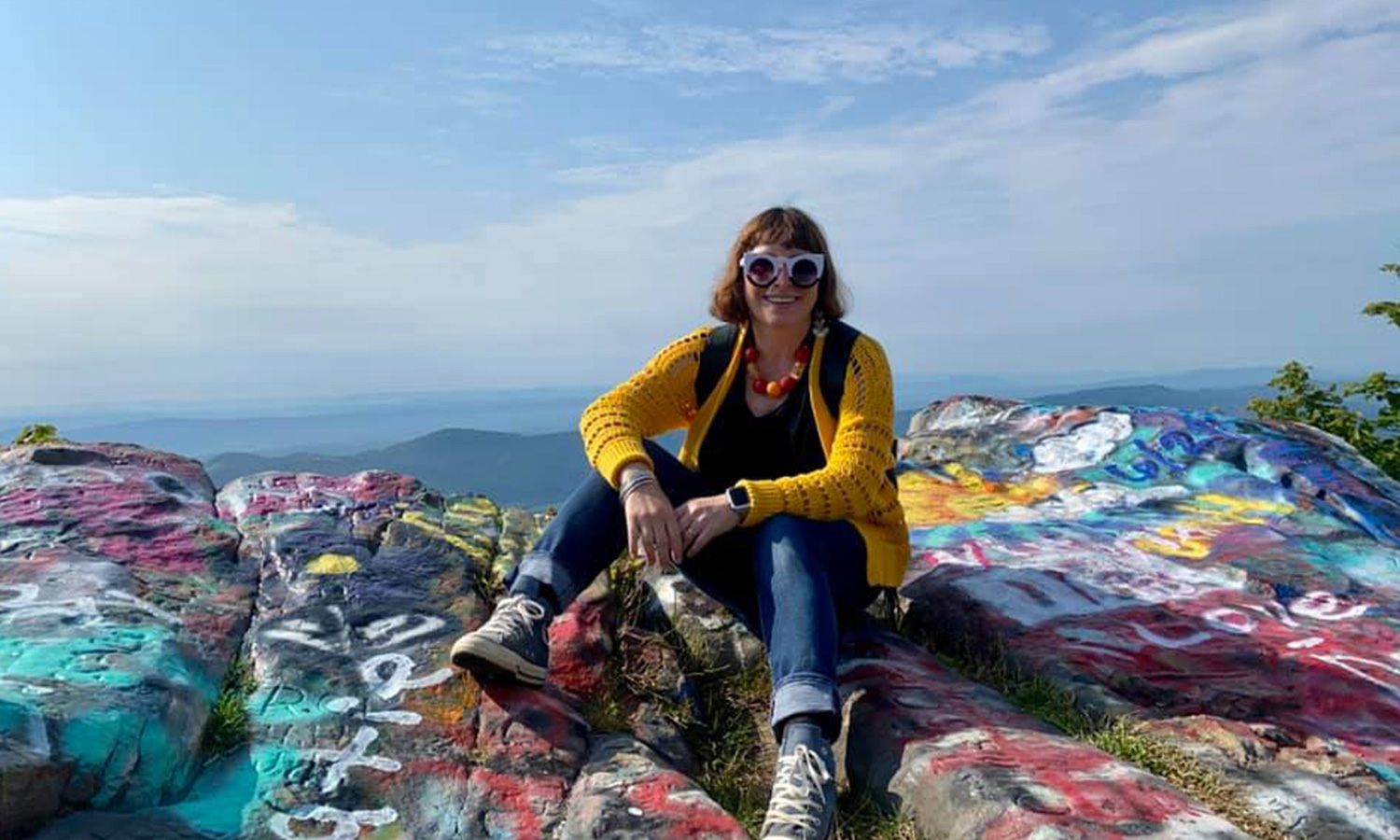 Our family has a deep love for nature so we had mixed feelings about the graffiti (we abide by the ethos"leave no trace"), but there was something interesting about the bright colors juxtaposed against the blue sky and the breathtaking view of the valley and hills below. 
Spruce Forest Artisan Village and Casselman River Bridge State Park 
At the charming Spruce Forest Artisan Village, historic buildings have been moved on site and serve as workshops and retail spaces for a range of artisans—painters, woodworkers, blacksmith, quilters, and more.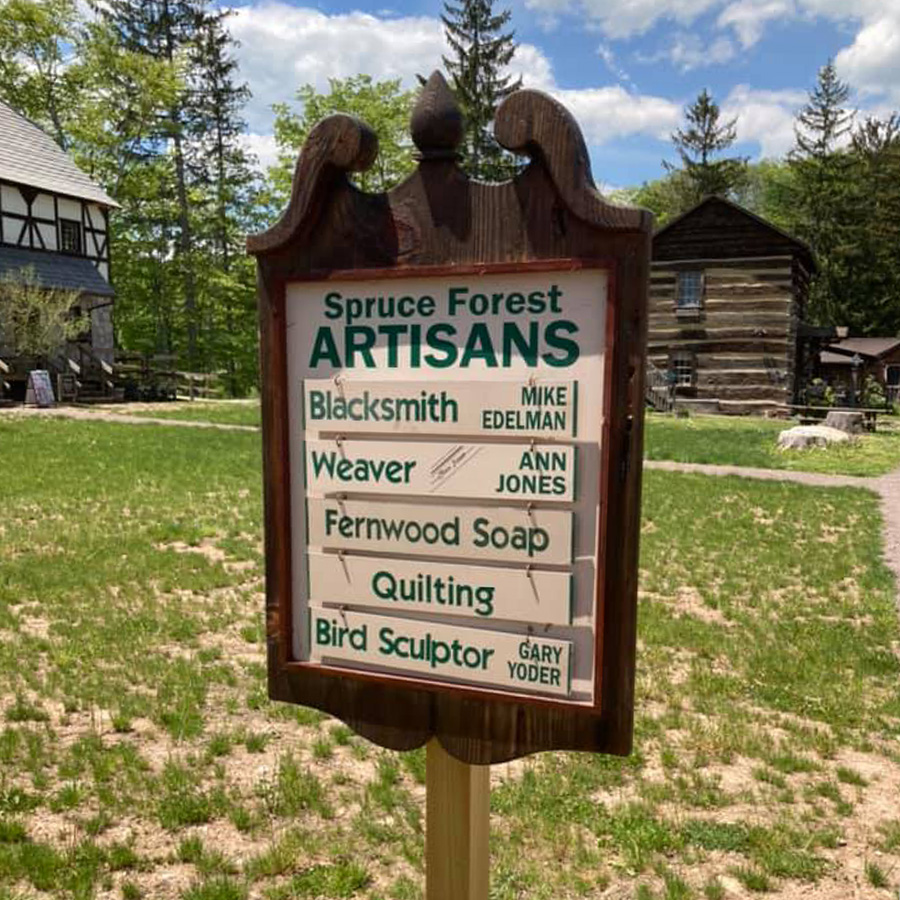 We enjoyed being able to observe working artists and talk with them while browsing their wares. Metalsmith Doug Salomon kindly guided each of my daughters in welding their own bracelets with an acetylene torch. Also on site is an old schoolhouse and an impressive reconstruction of a Swiss settler's home, House of Yoder. Each of these was staffed by friendly and knowledgeable volunteers.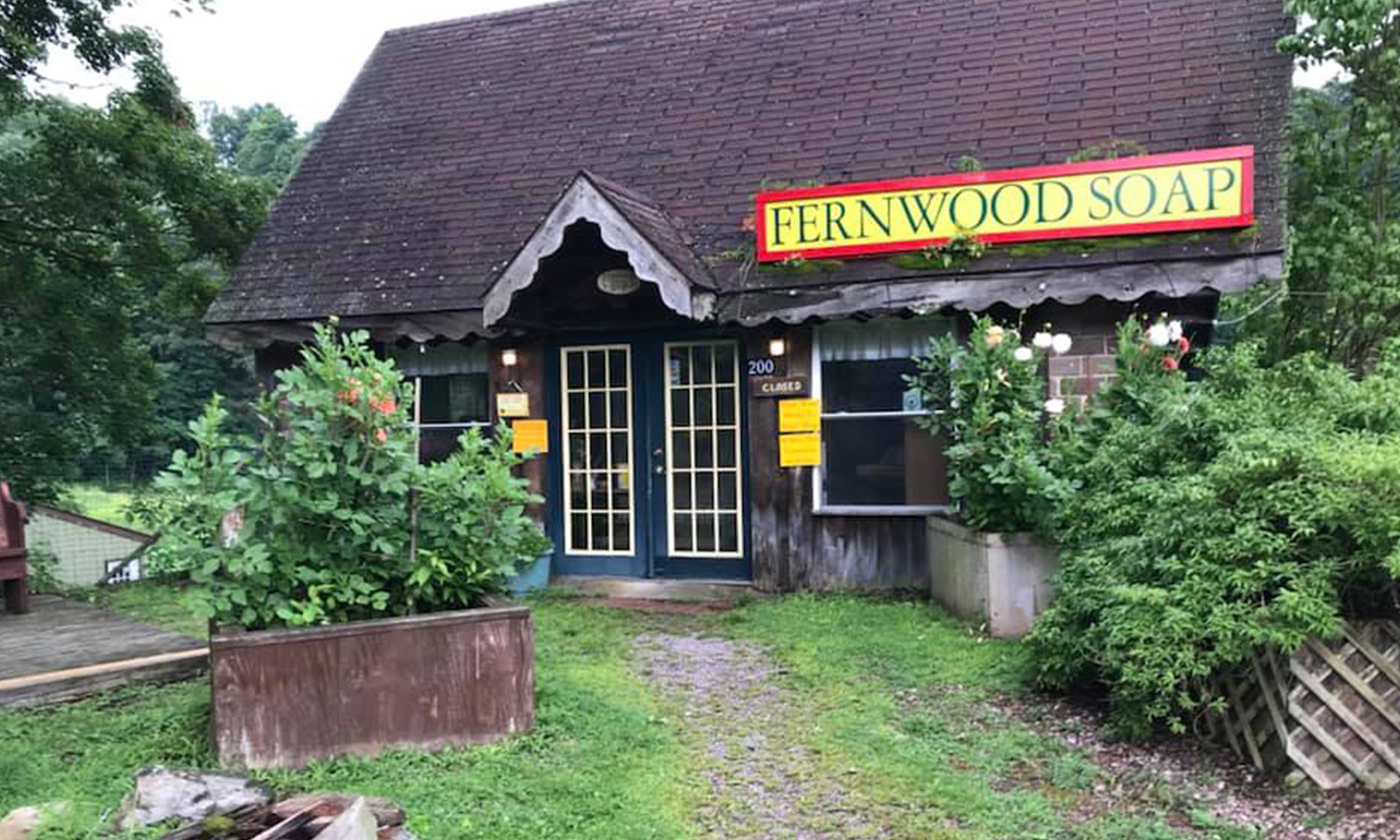 The village is next to Casselman River Bridge State Park with its majestic stone arch bridge, a National Historic Landmark. 
Little Crossings
Adjacent to Spruce Forest is Little Crossings, a strip of additional shops, a cafe, a historic mill, and Penn Alps Restaurant, once an inn and stagecoach stop for the National Road. We enjoyed The Cornucopia Café, an atmospheric spot with plenty of outdoor seating overlooking a meadow. Their menu has a broad range of choices, from veggie-centric dishes, hearty dinner selections, and items with a local twist, like western Maryland-style wedgie sandwiches.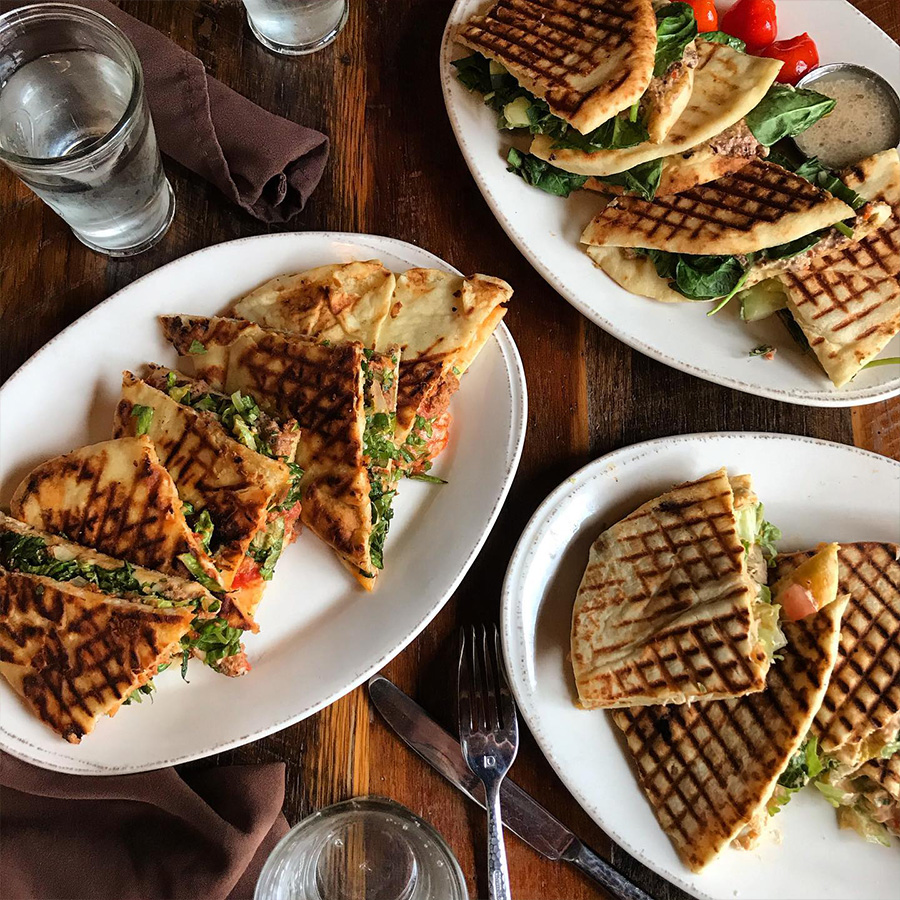 After lunch, we finished checking out the rest of the shops and drove down to the old mill. A sign hanging on the door for the mill read "Gone Rootin'"—a reference to the wild ginseng foraging traditional to this part of Maryland.
Day Two: Nature and History
Sang Run State Park and historic Friends Store
Sang Run State Park and historic Friends Store is a taste of old-time western Maryland, a former homestead and family-run store dating back to the early 1800s. Originally, this store sold pantry items and fuel and served as the local post office and trading site for wild ginseng.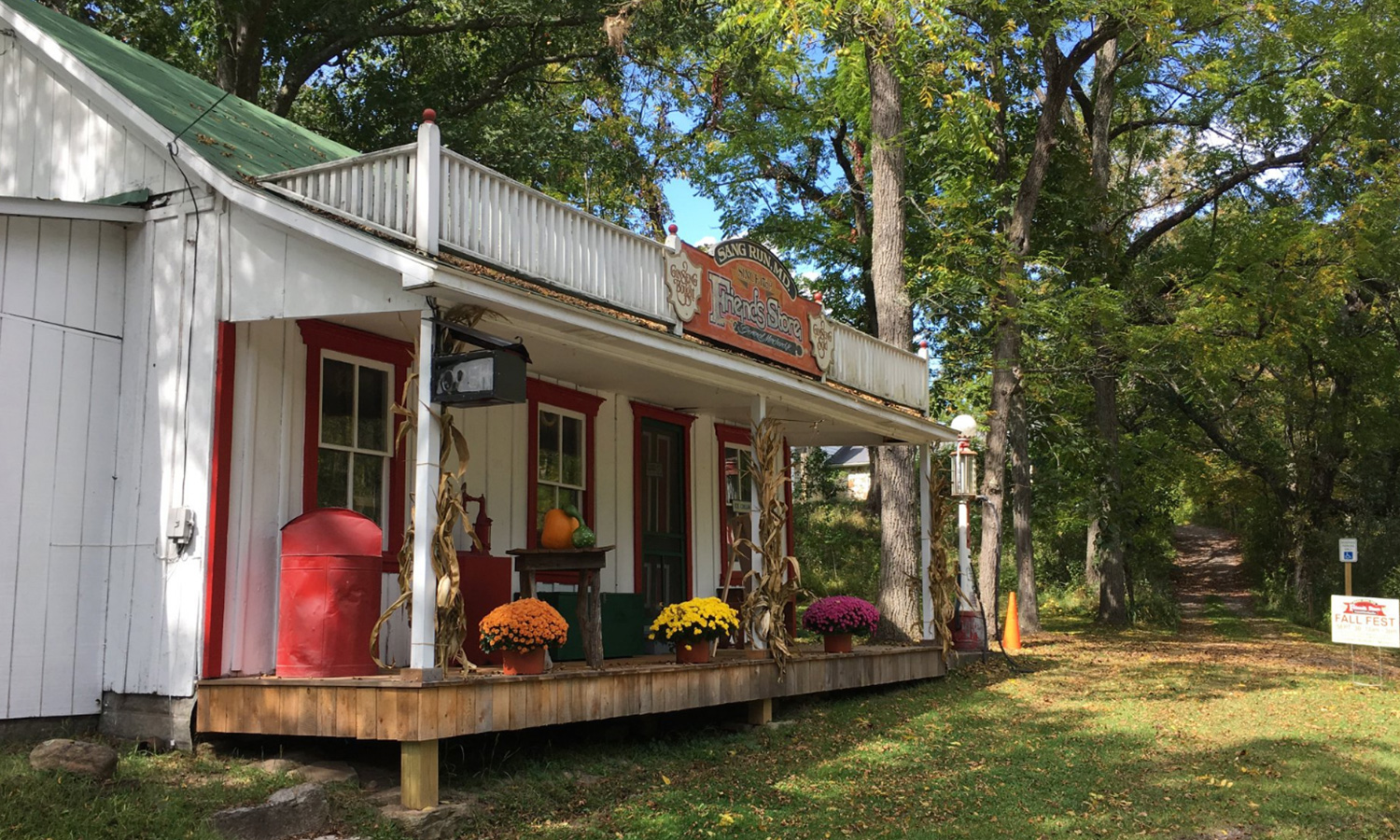 Park in the rear lot and check out their demonstration garden before heading to the old store. Step inside and feel like you've traveled back in time—the interior and items on display speak volumes and the friendly staff can answer any of your questions. There is also a back room with hands-on nature displays and craft activities for kids.  
High Country Creamery and Market
High Country Creamery produces award-winning, small-batch cow's milk cheeses. Their expansive building atop a hill houses their cheese-making operation, an on-site restaurant with many dishes featuring their cheeses, and a market space showcasing local products and crafts. Their milk is sourced from local Amish farms, and you can view the cheesemaking process through large glass windows. Sample their range of cheeses—from straightforward cheddars to flavor-infused options and take your favorites home with you.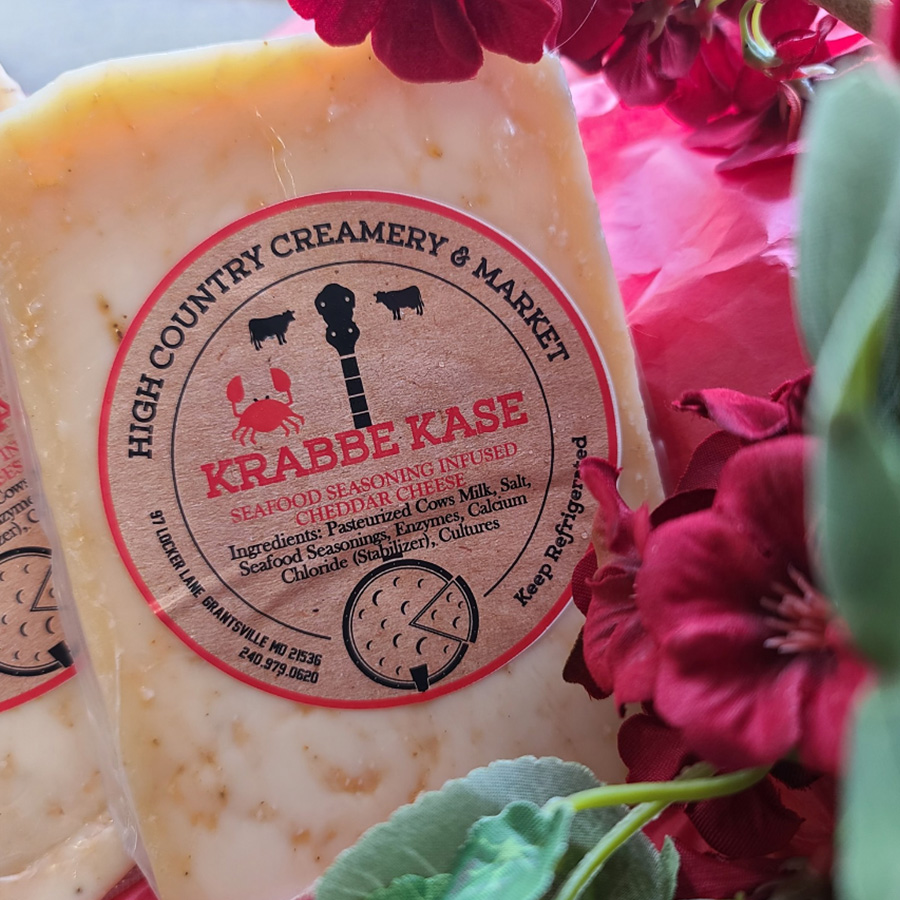 Settle in at an indoor or outdoor table and enjoy a farm-fresh meal. I savored my salad featuring their feta with a bottle of Western Maryland Lemonade made with wineberries from along the C&O towpath.
Blue Moon Antiques
Antique stores are like informal museums—there is always a lot to see and be surprised by. You may find imports from distant lands, local ephemera, vintage clothing, military memorabilia, or records. Sometimes the presentation can be a little dusty or cluttered but not at Blue Moon Antiques— it's a spotless and fascinating shop in Grantsville.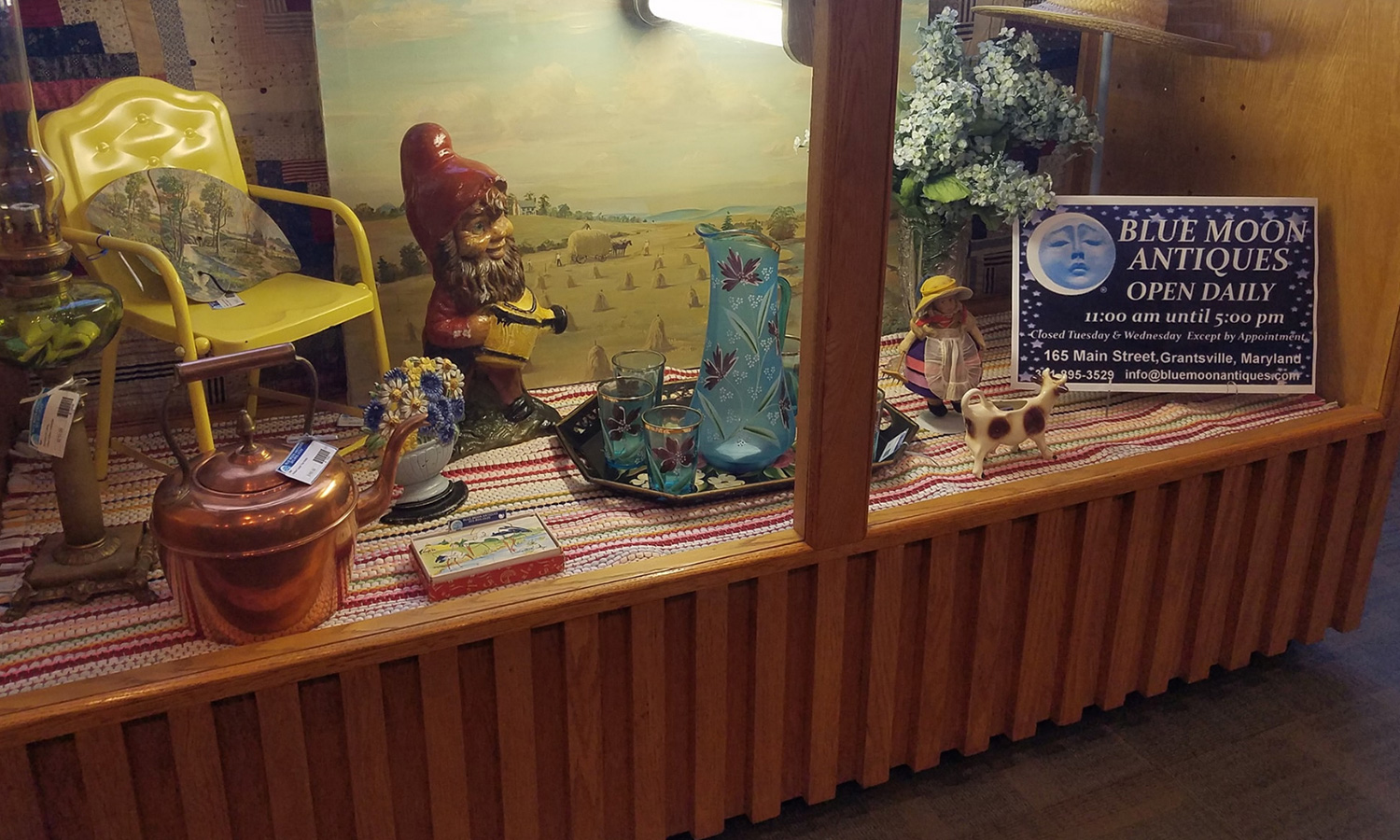 Located in a gorgeous restored former general store building, Blue Moon comprises over 6,000 square feet of shopping space. The displays and rooms stretch back from Historic Route 40 and upstairs. You never know what treasure may captivate you, and the knowledgeable staff are on hand to help. 
Day Three: Waterfalls and Trains
Swallow Falls State Park
Drive into Swallow Falls State Park, pay your State Park fee at the booth, and park in the lot to hike to three phenomenal waterfalls set in an old-growth forest that is one of a kind in Maryland. Due to its beauty, Swallow Falls is incredibly popular; if you like to experience nature in solitude, be sure to arrive early.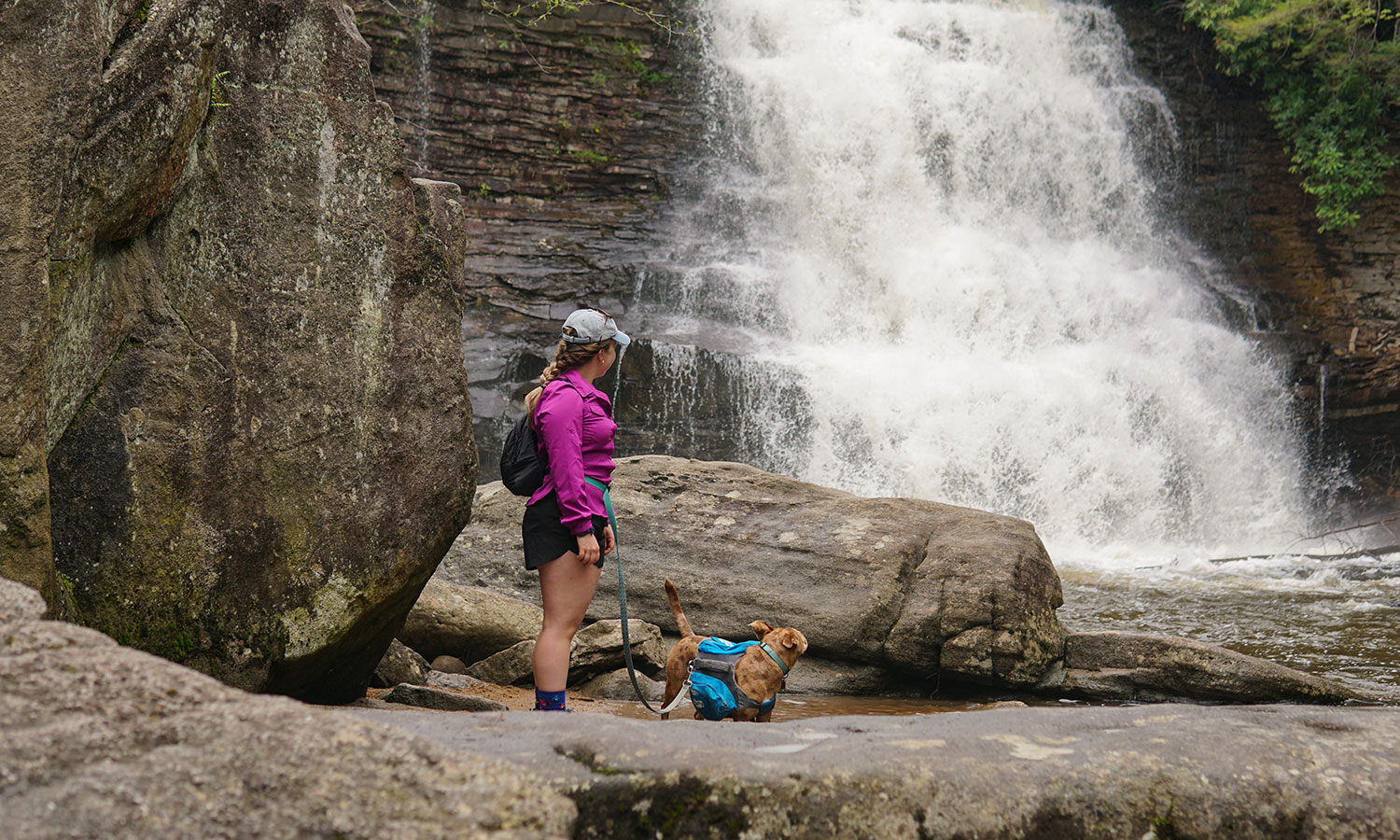 Enjoy nature during your visit but stay on the trails—erosion is bad in some spots and swimming near the falls is very dangerous. If you want to take a dip in a natural body of water, there are plenty of other state parks nearby with lake beaches. 
Oakland
Historically, Oakland was a beacon of luxury and opportunity in Garrett County. Explore the cute downtown area's restaurants and shops and check out its local museums. The Garrett County History Museum and Transportation Museum captures the heritage of the area and includes a jet-driven surfboard in its collection. Railroad aficionados will be captivated by the Oakland B&O Museum exhibits, locomotive, and caboose. The adjacent End of the Line bookstore is housed in an old boxcar with no book costing more than $1.00. Fans of Victorian architecture must pay a visit to nearby Mountain Lake Park, originally established in 1881 to create a Chautauqua-style, wholesome summer resort. Stop by the old Ticket Booth, now a community museum, and pick up a self-guided tour map to the stately old homes lining its streets.
Firefly Farms 
Firefly Farms' shop will inspire lovers of cheese and fine foods to rejoice. They have been producing their award-winning, artisanal goat's milk cheeses from local farms since 2002 and more recently, cow's milk options. Step up to the cheese case for a sample of their products or any of the other American or international options they stock.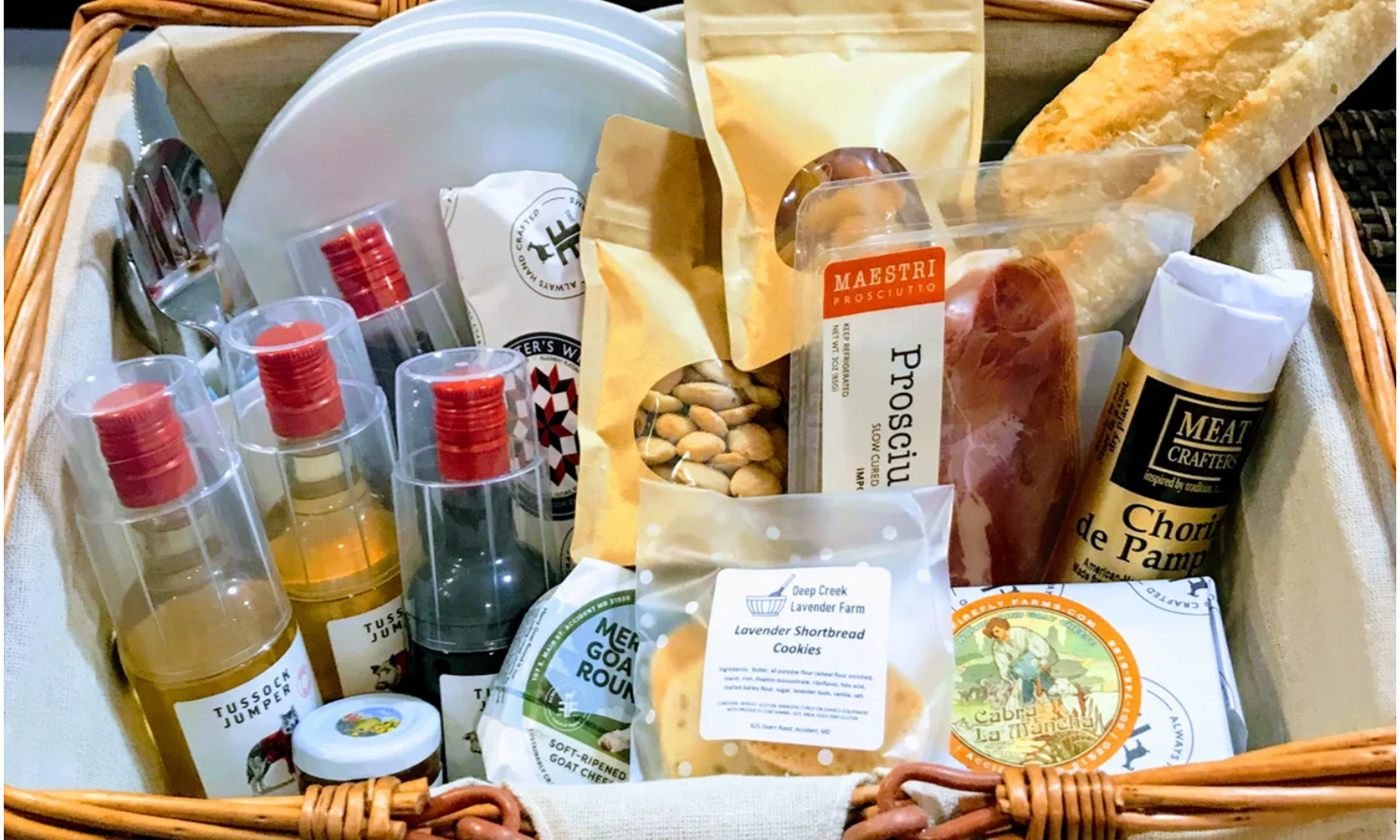 Firefly Farms is also a gourmet grocery, where you can find a range of tasty accouterments and beverages to accompany your cheese choices. Not sure what you'd like or want to know more about cheese? Just ask the friendly staff for input and be sure to take a look through the windows into their cheesemaking and ripening rooms. This is a perfect spot to pull together a gourmet picnic!
Day Four: Forest and Farm
Garrett State Forest Rock Maze
The magical Garrett State Forest rock "maze" is reached via an easy hike but is not simple to find. Imagine a cluster of boulders "dumped" in the center of a peaceful forest; step into the maze and explore the stunning rock formations and attached delicate mosses and fungi. When we visited, wild rhododendron was blooming overhead and the only sound we could hear was the soft hum of visiting bees. There are no signs or directional indicators, so if you get disoriented, exit the "maze" to its outer edge and circle around till you find your bearings. It's not a huge feature so you will find your way back in no time. When visiting, please be sure to leave no trace—avoid climbing the boulders or scraping at the mosses so this special ecosystem can continue to thrive.
Schoolhouse Earth 
Visit Schoolhouse Earth for a little unique retail therapy and animal encounters in a vintage farmstead setting. The various buildings are filled with gifts, gourmet goods, jewelry, home decor, and more. This is a great shop if you're looking for holiday decorations, Deep Creek Lake mementos, or a toy for a little person in your life. The kind-hearted folks at Schoolhouse Earth also have a free on-site petting zoo populated by rescue animals large and small.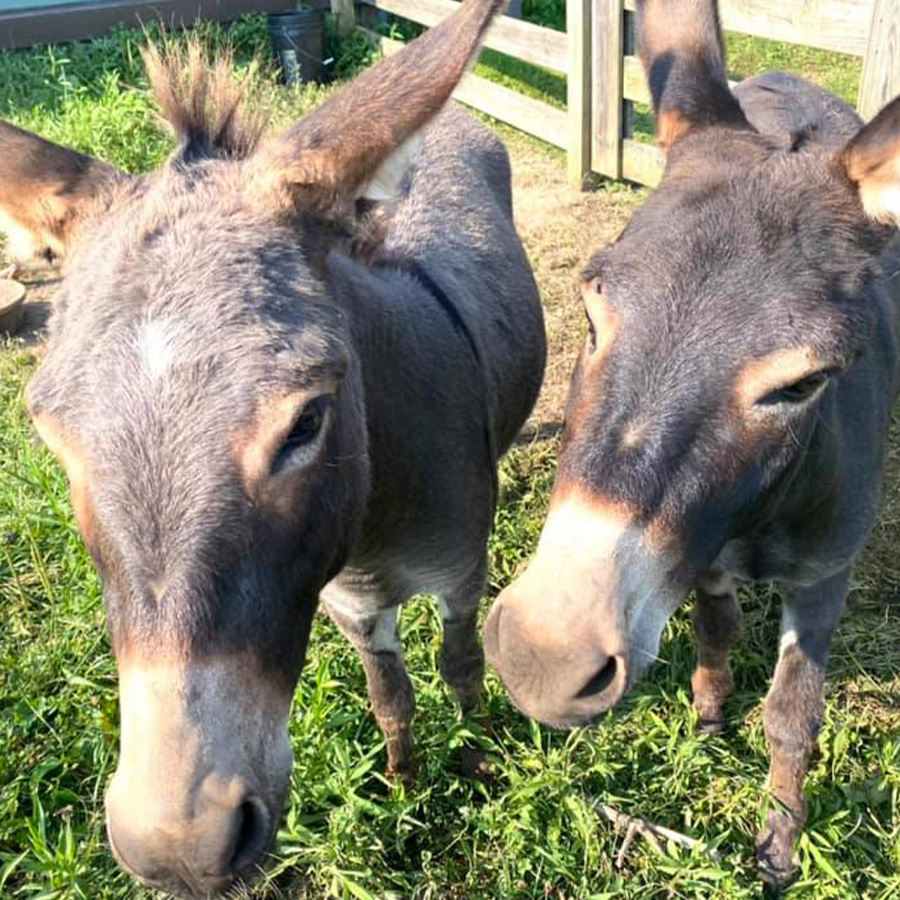 Share a snack with one and snap a photo together. On our visit, I was enamored of the newly arrived pair of donkeys and a very vocal turkey. 
Deep Creek Lavender Farm 
Deep Creek Lavender Farm is a petite farm that packs a very purple punch, though some of their 15 varieties of lavender also include white and pink blooms. Depending on the time of year you visit, you may be able to walk the flowering fields, pick your own bouquet, and enjoy on-farm yoga.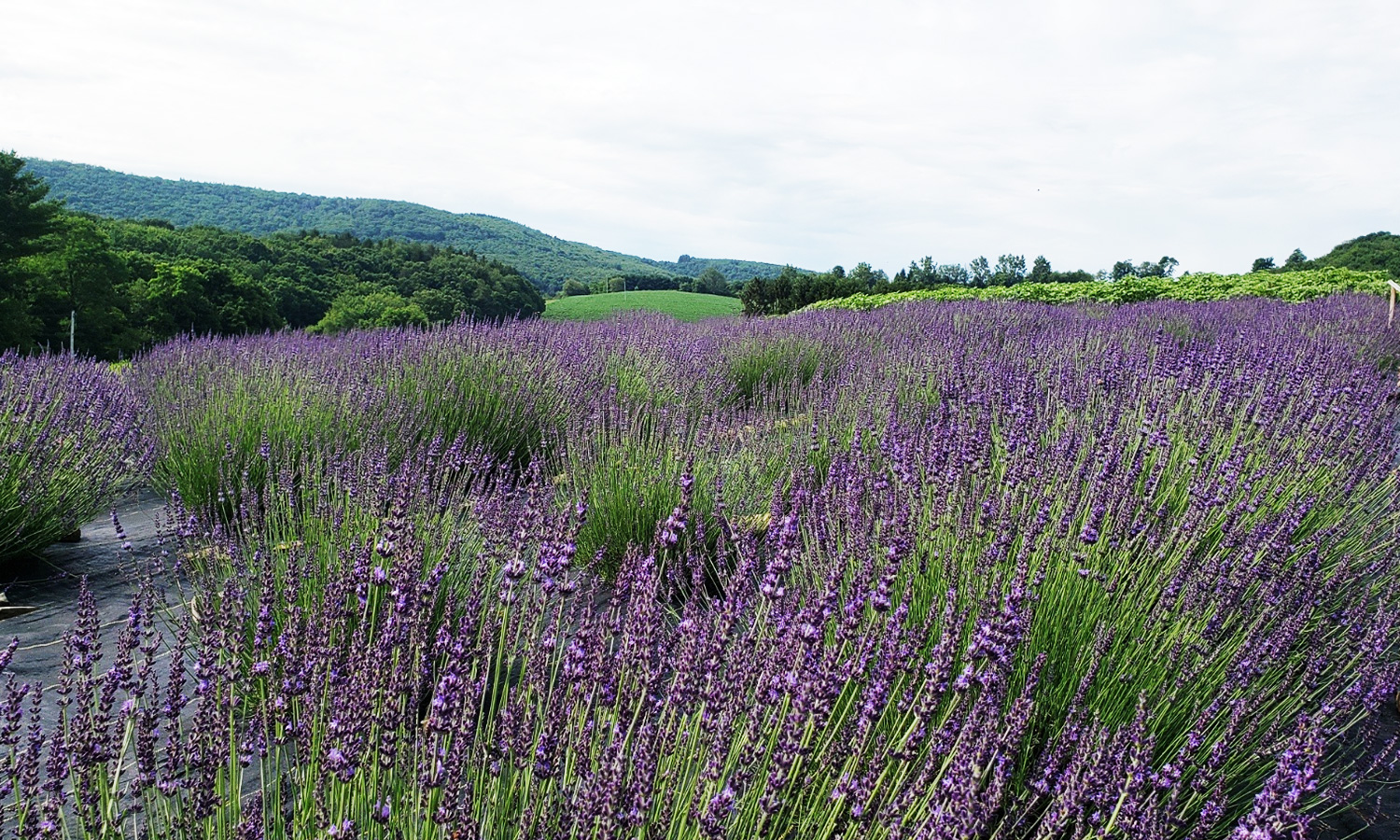 Stop at one of the whimsical field displays for a photo op or learn what kind of lavender you prefer from their signage. Deep Creek Lavender Farm's farm store offers a wide selection of lavender products, from essential oil, spa/self-care goods, plants, and edible lavender items. The day we visited was hot, so a cold bottle of Western Maryland Lemonade's lavender lemonade was especially refreshing.
_____
Out of our four intense days of fun, the Rock Maze was our overall family favorite and our daughters also enjoyed Schoolhouse Earth's friendly petting zoo animals. On a future visit, we hope to explore Frostburg, check out Wisp's mountain coaster, and visit Deep Creek Lake State Park's rescued raptor aviary. If you're seeking beautiful vistas, fun times, and friendly folks, hit the road and enjoy a family adventure in western Maryland. 
---
Lead Photo: Christine Rai
Christine Rai is a funky professor, writer, and artist who lives in Montgomery County with her family. She loves discovering fab flavors, exploring cool places, and savoring learning. Follow her adventures at www.christinerai.com.