Ready, Set, Launch: Where to Catch Maryland's Fall Colors From a Boat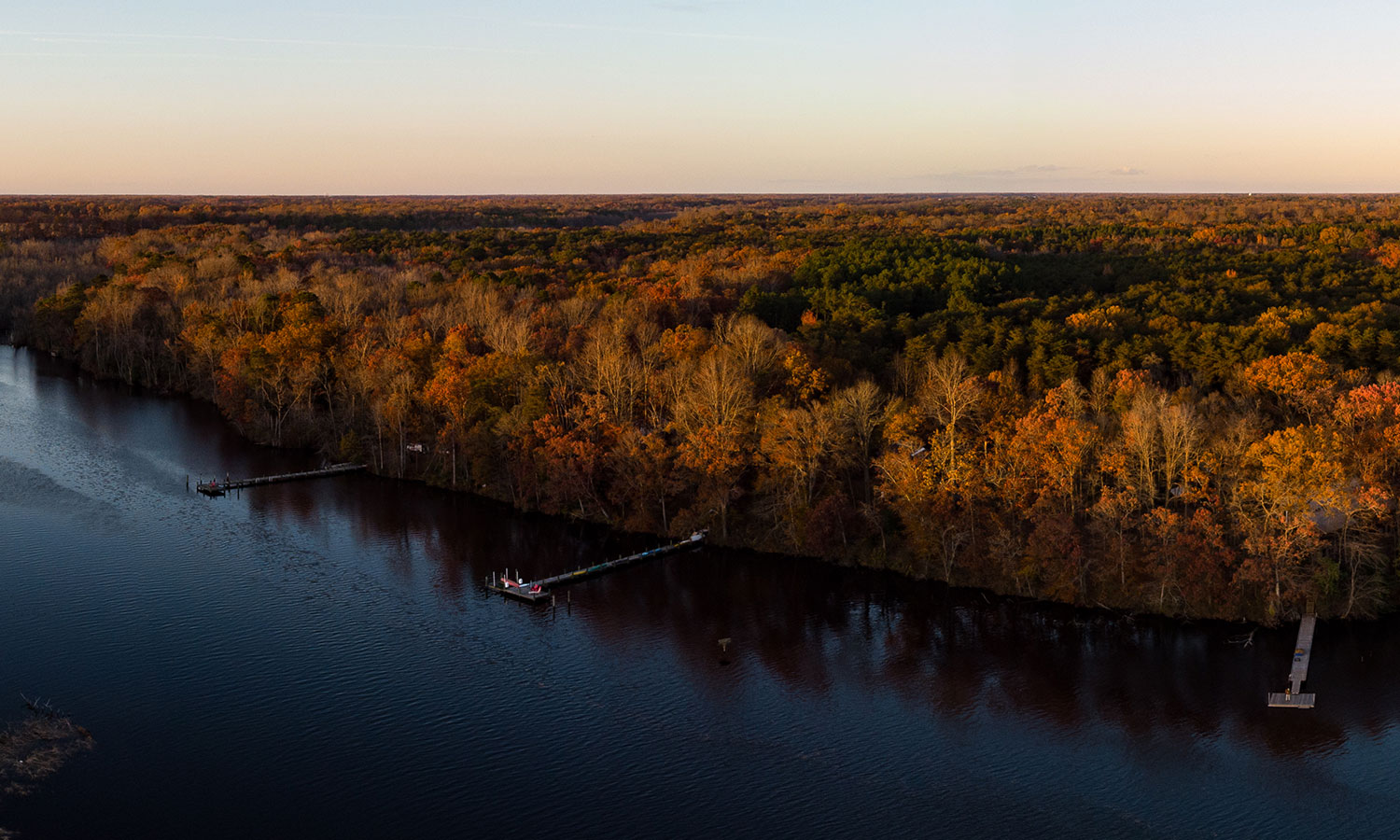 There is a sense of calm that being close to water brings. I tend to forget whatever worries are on my mind and concentrate on the smells, sounds, and beauty around me. My favorite way to navigate the many waterways of Maryland is by a kayak, canoe, or small skiff—they're all easy to handle and are relatively affordable. 
Over the years, I've noticed that boats on the Bay and our rivers disappear as soon as there is a chill in the air. I'm here to assure every explorer that fall is the season to get out on Maryland's waters. Grab a life jacket and a paddle, and join me in exploring Maryland's fall colors from a boat!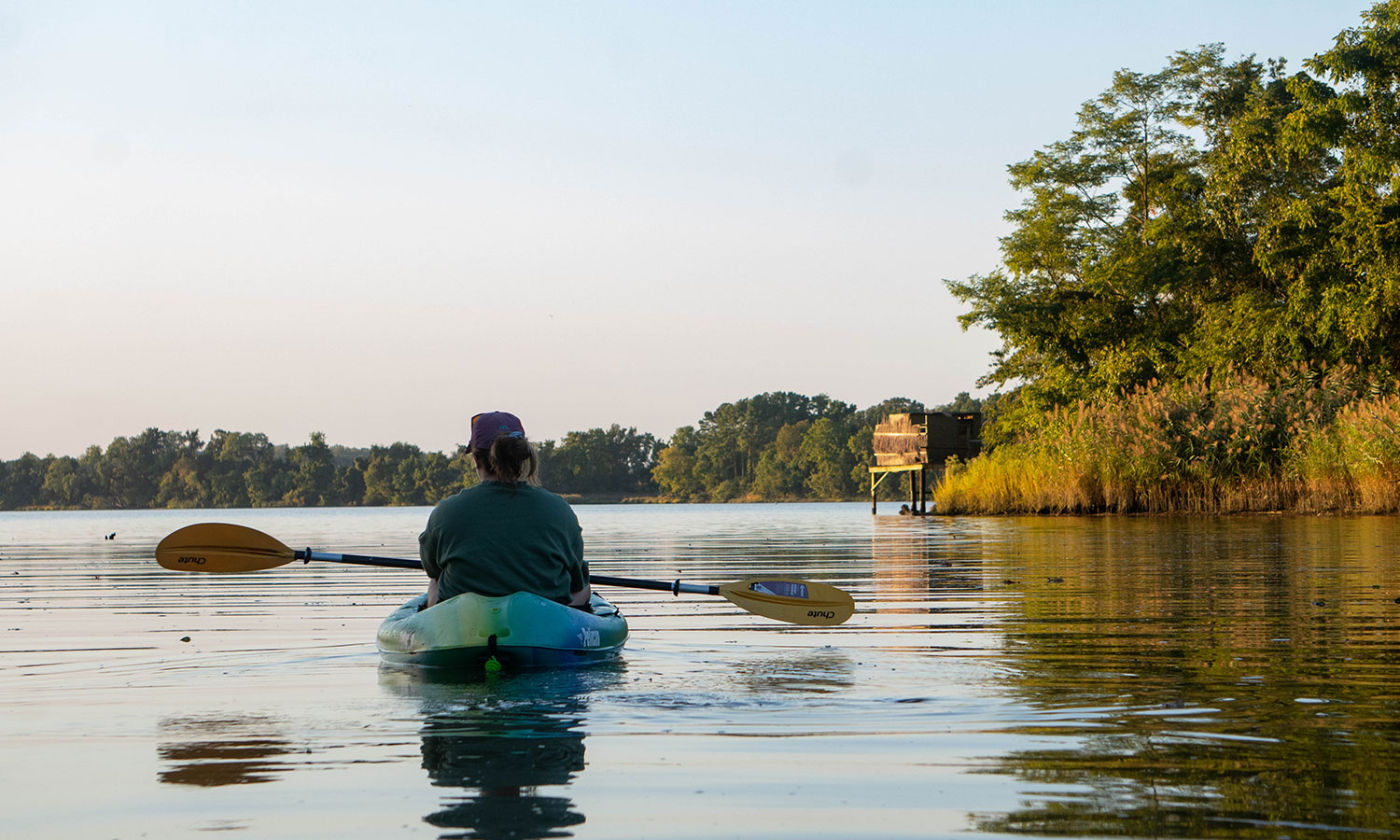 Let's start in Garrett and Allegany counties, where the fall foliage fireworks begin in the Old Line State. (Nervous about timing your trip out for peak colors? Check out this foliage prediction map to time out optimal viewing conditions for each county based on the time of your trip.) I have spent countless days fishing and floating the pristine waters of Savage River State Forest and Green Ridge State Forest, the two largest public lands here in Maryland. Savage River Reservoir has an easily accessible boat ramp allowing boaters to experience beautiful forest views in one of the truly remote parts of Maryland. Dark green hemlock trees heavy with their lacy branches surround Big Run State Park and add some evergreen colors to deciduous trees' yellow and orange palettes like the lanky poplars, stunning sycamores overhanging the banks, and sturdy oaks.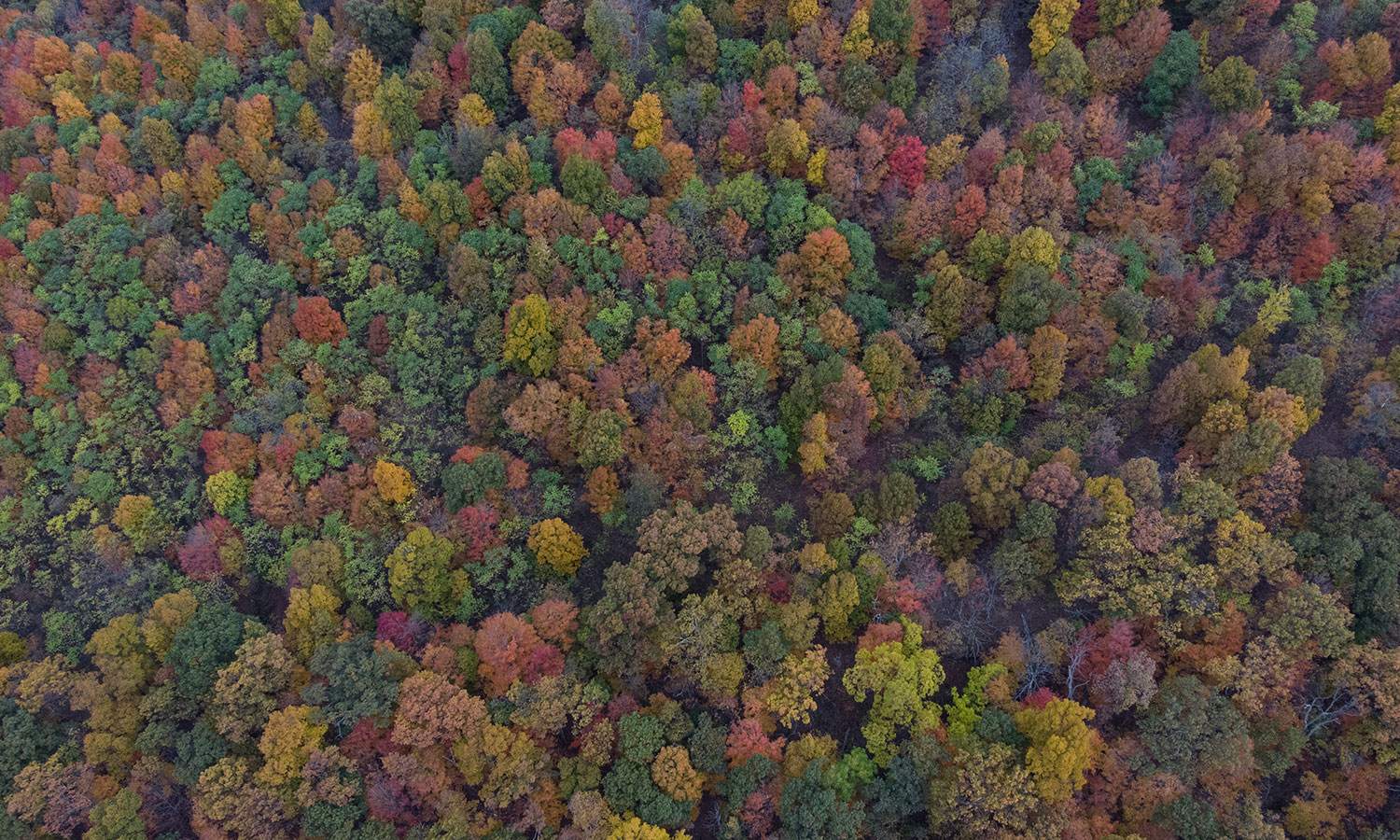 Next up is Allegany county. Some of my favorite floats run through Green Ridge State Forest. They are two one-way trips on the Potomac—Spring Gap to Oldtown and Oldtown to Paw Paw. These options require visitors to drop off a car at the take-out location and then drive up to the put-in location to launch a boat and float down the river. There are no serious rapids in these sections of the Potomac; paddling here is lackadaisical and provides plenty of time to zone out while staring at the beautiful sycamores and bluffs that crop up every few miles. You can also rent canoes from Lock 56 rentals; they will shuttle you to and from pick-up and drop-off locations. Be sure to check that the waters are low enough that you can pass under some of the bridges. (This is rarely a problem.)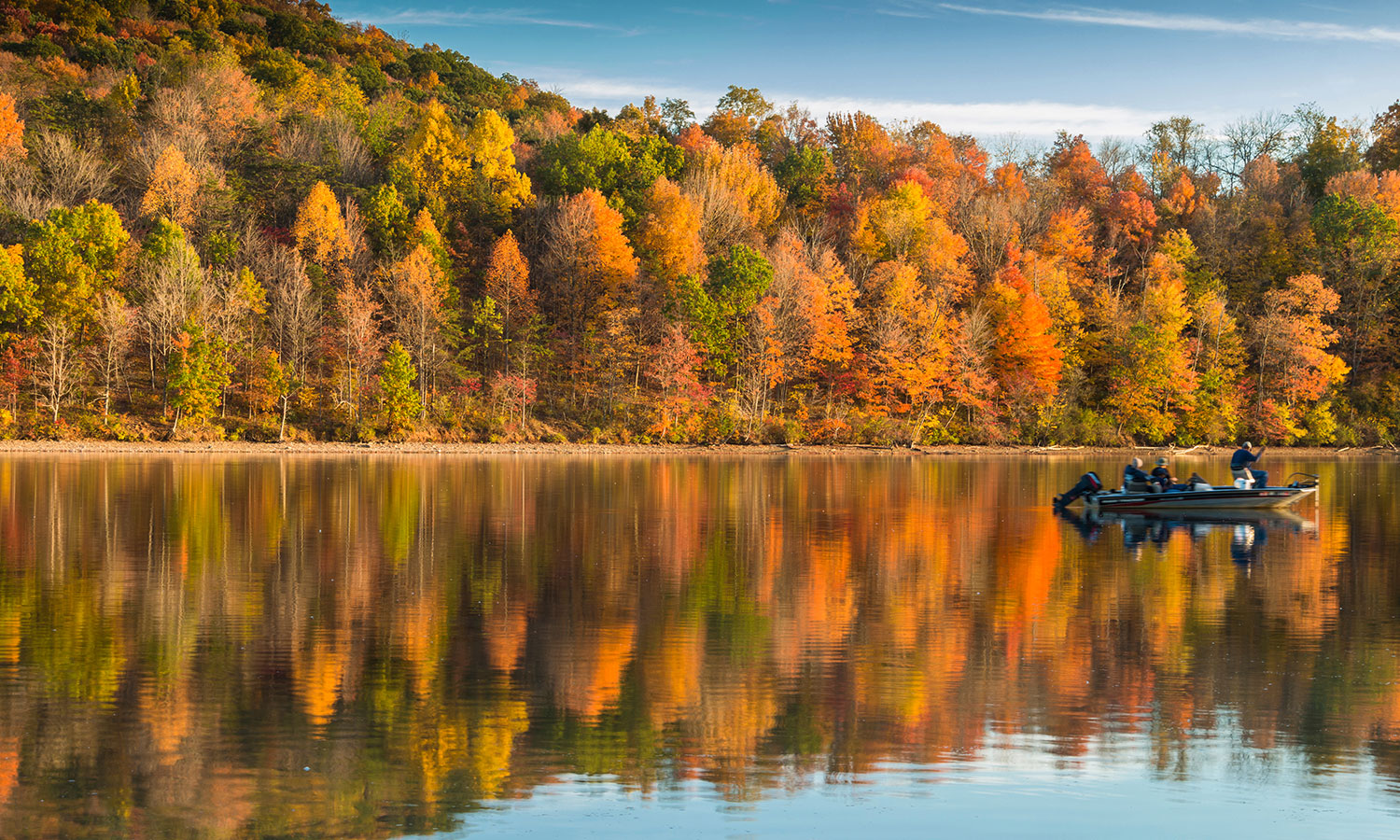 Campers at Rocky Gap State Park can rent boats to take out on Lake Habeeb, or you can bring your own and use one of the launches at the park (gasoline motors are prohibited).
In Southern Maryland, Calvert County offers great river trails for viewing foliage from the water. Most county websites list their public boat ramps—check out Calvert County's here. My girlfriend and I spent this past weekend exploring the Patuxent River.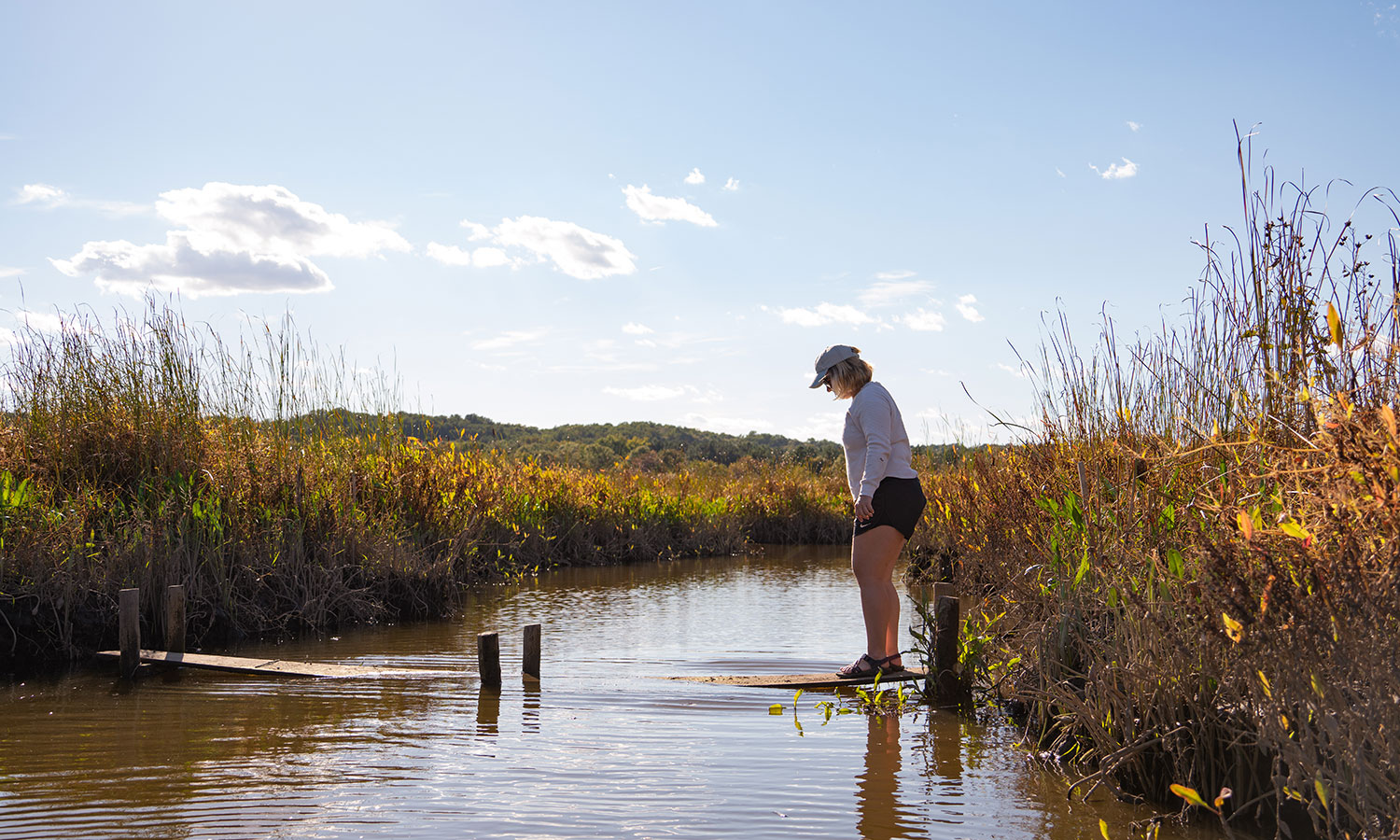 We launched at Lower Marlboro Wharf and saw an abundance of life, including migrating birds and sprawling marshes, back-dropped by tree-lined shores. We grabbed beers at Scorpion Brewery beforehand and enjoyed some hot cider out on our canoe, "The Soggy Dog." Less than an hour's drive from D.C. and Annapolis, the waters of Calvert are tranquil and rejuvenating.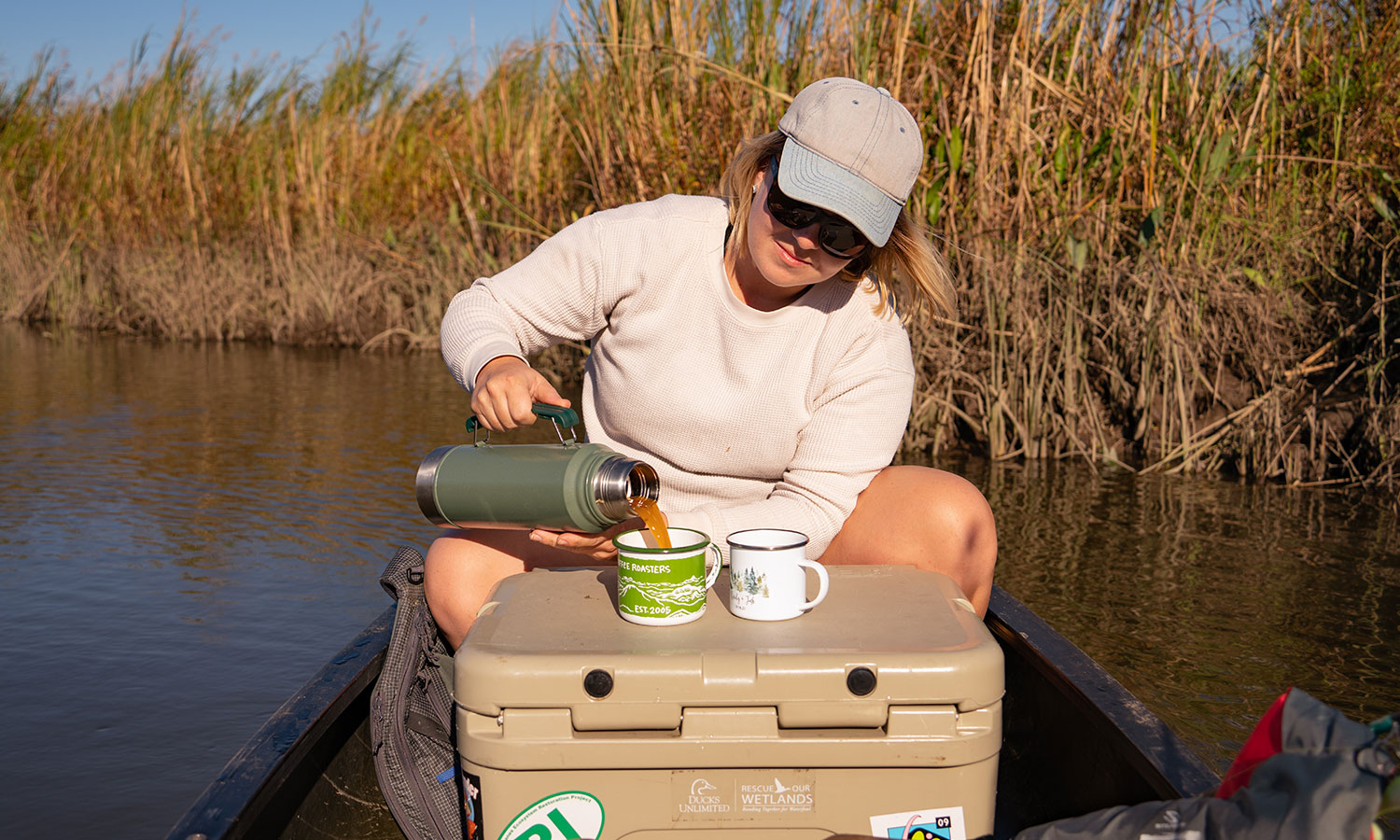 If you're unfamiliar with the area, download a Water Trail guide before your trip. The guide contains helpful boating tips and highlights Calvert County's features, such as their cultural heritage and particular wildlife to keep an eye out for (such as muskrats). There are also several boat rental options if you don't want to bring your own.
Crossing the bridge to the Eastern Shore, small towns and wildlife refuges offer many launch options and beautiful river views. My favorites in Caroline County are the Greensboro and Denton launches, from which you can paddle in whichever direction you fancy. Both spots are upriver enough to be comfortable even on windy days—the trees protect paddlers from the wind. Market Street Public House in Denton offers Irish Whiskey and hot food to warm you up after your trip.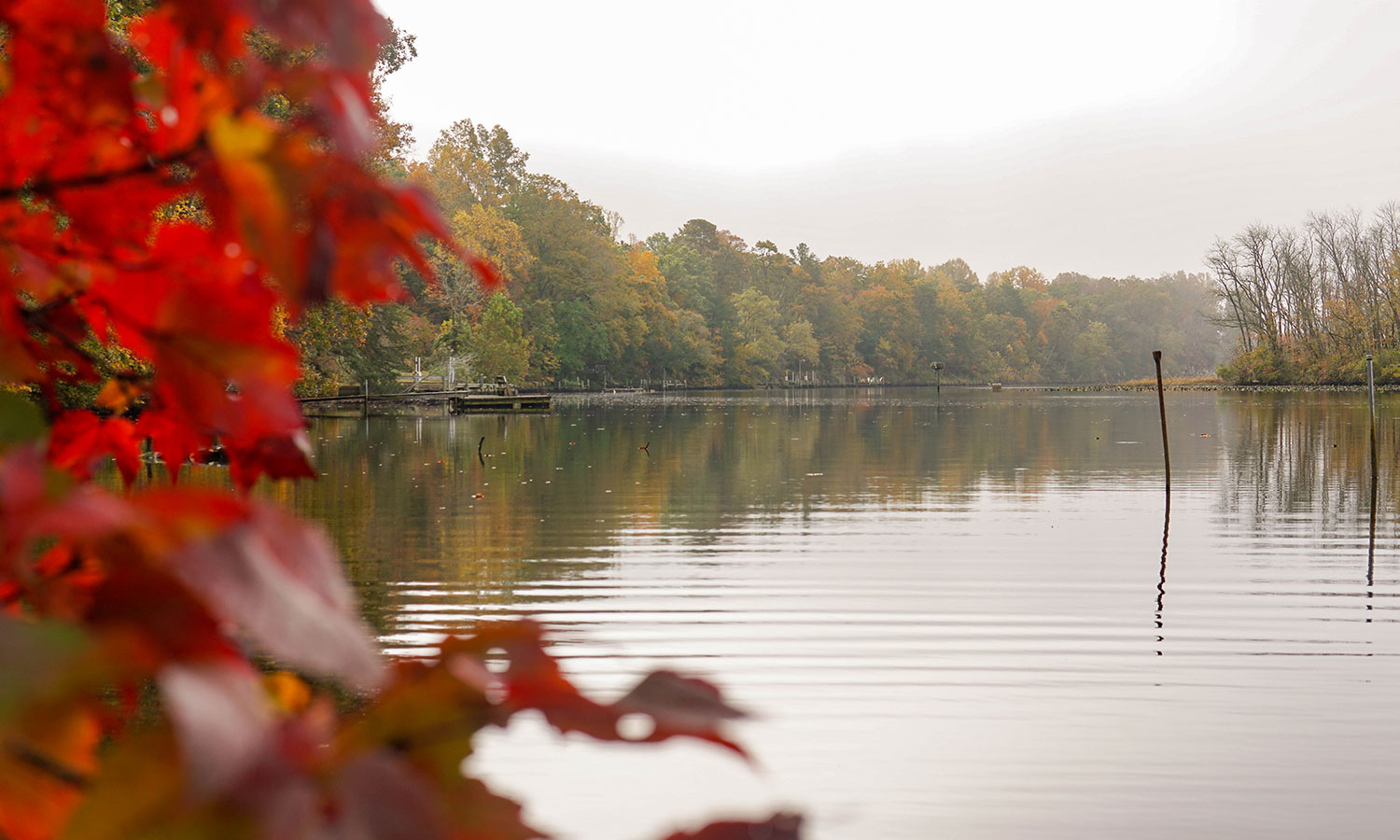 Wildlife refuges on the Eastern Shore of Maryland offer an exceptional opportunity to view tree colors and wildlife in quiet, remote places while enjoying time on the water. Eastern Neck National Wildlife Refuge and Blackwater National Wildlife Refuge have numerous boat launches that allow protected paddles through hundreds of acres of public land. Keep in mind that hunting seasons are open in these places; it's a good idea to wear orange if you plan on walking around on the shores. Fun fact—these two wildlife refuges harbor the only populations of the Delmarva Fox Squirrel, previously endangered species much larger than our backyard squirrels that can be spotted lumbering around the forest floor.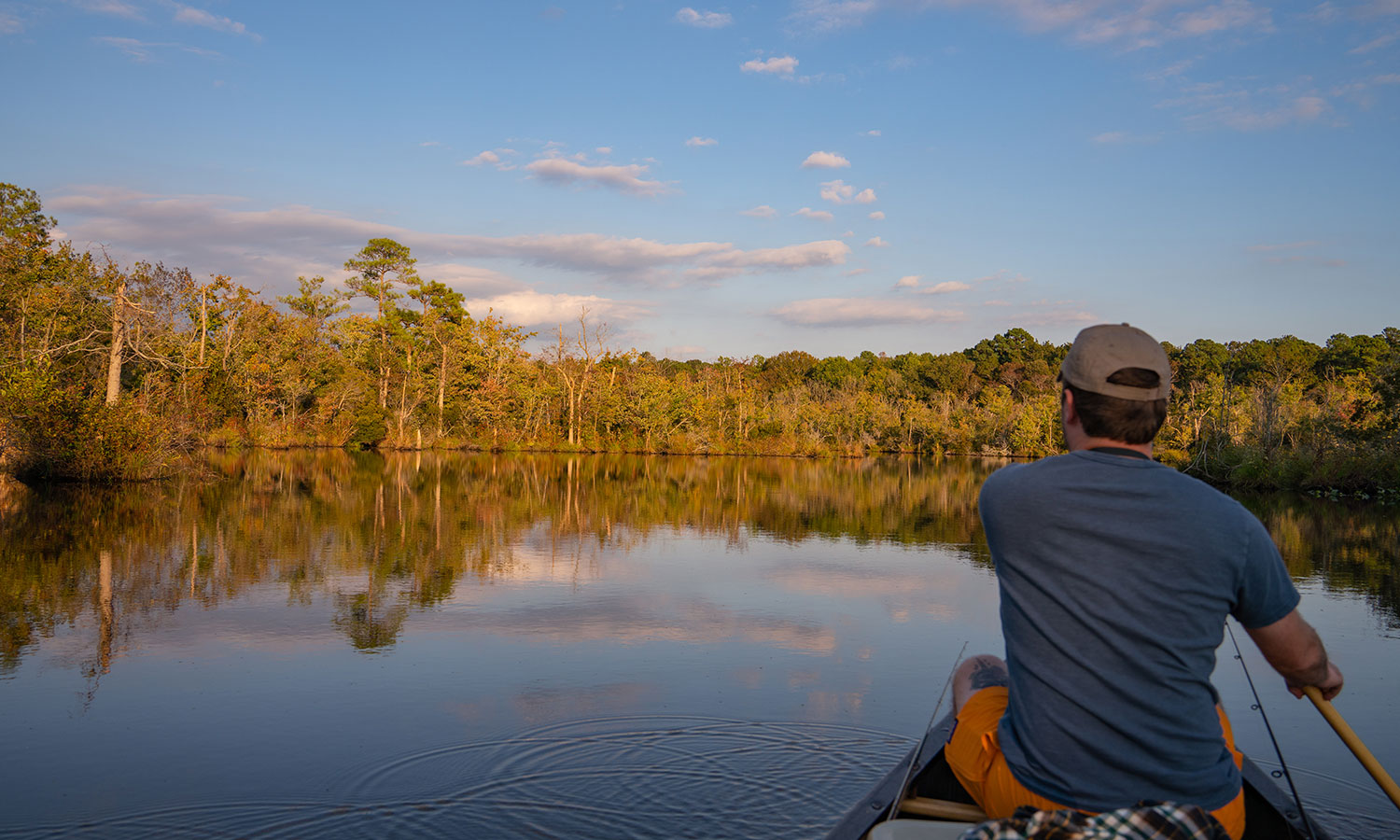 At Blackwater, try launching at the soft launch and paddling south into the marsh, where you will likely spot some Virginia Rail, a secretive waterbird and game species. (This is an excellent spot for birdwatchers.) From the waters of this historic national wildlife refuge, you can enjoy views of sturdy pines backdropped by various water-tolerant deciduous trees. And for those of us excited for Halloween, check out the dead standing trees along the edges and small islands of the region(also known as ghost forests). 
Marylanders are proud to call our state "America in miniature" for how diverse our part of the United States is. One of the unsung benefits of living in a state that spans from nearly west of the Appalachian Mountains to the Atlantic Ocean is how long our peak leaf season is in the fall. As a fisherman, I'm partial to enjoying nature's annual show from the water, and I'm betting you will be too if you give it a try.
Be sure to boat safely and dress for the weather. Complete your Maryland boating education online and review the state's requirements for recreational vehicles before your trip.
---
A bird's-eye view of the winding flow of the Choptank River during a late fall sunset. Photo Credit: Dylan Taillie
Dylan Taillie is an environmental scientist who was born and raised on the Eastern Shore of Maryland. His favorite trips involve discovering new things about the natural world around where he lives and sharing Maryland with the people he loves. Follow Dylan's fly fishing adventures on Instagram @Dylightful.