5 Nature Centers in Maryland Your "Wild" Child Will Love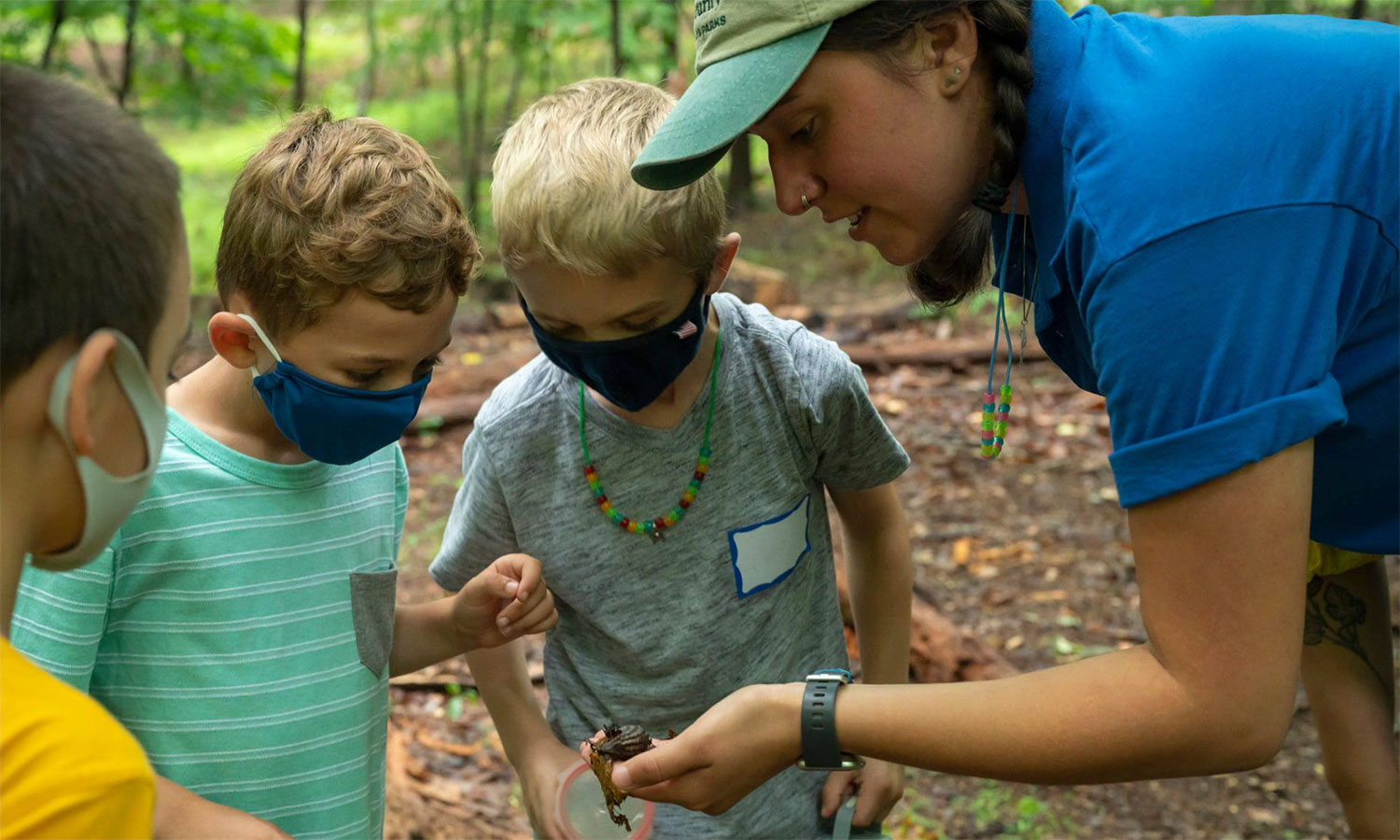 Whether your backyard is expansive or the size of a postage stamp, all kids need a change of scenery sometimes. Whatever the weather, nature centers offer a perfect solution for little explorers—they have loads of fun outdoor offerings, plus ways for guests to experience the outdoors while staying dry inside.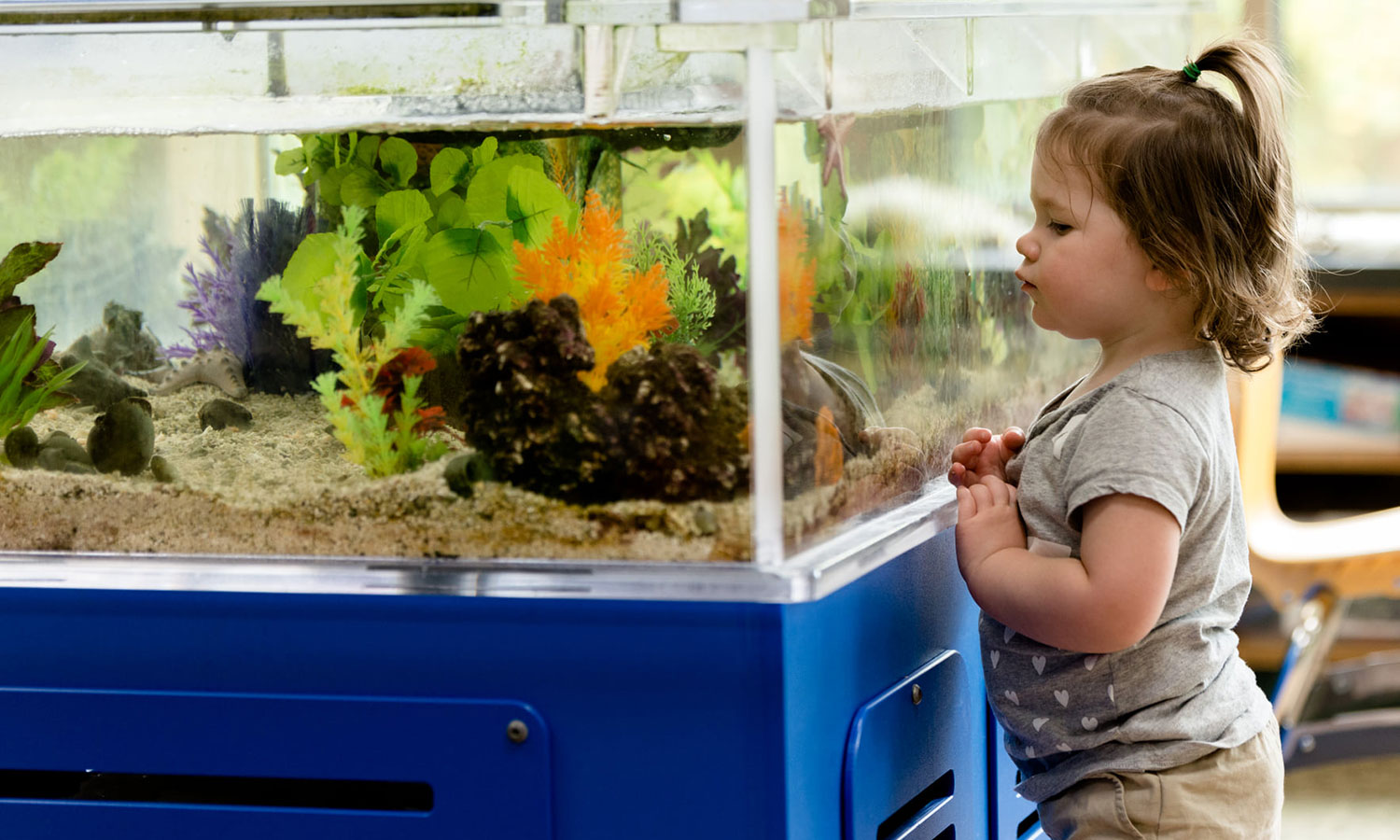 Here are five of my family's favorite nature centers in Maryland that make for fun day trip destinations:

Catoctin Creek Nature Center—Middletown
Located inside a 138-acre park in Middletown (outside of Frederick), Catoctin Creek Nature Center features large windows to let in as much natural light as possible, providing visitors with stunning views. You'll find a large play area with toys, plus several reptiles and amphibians to admire. Kids will love the large indoor rock pond dedicated to several native turtles.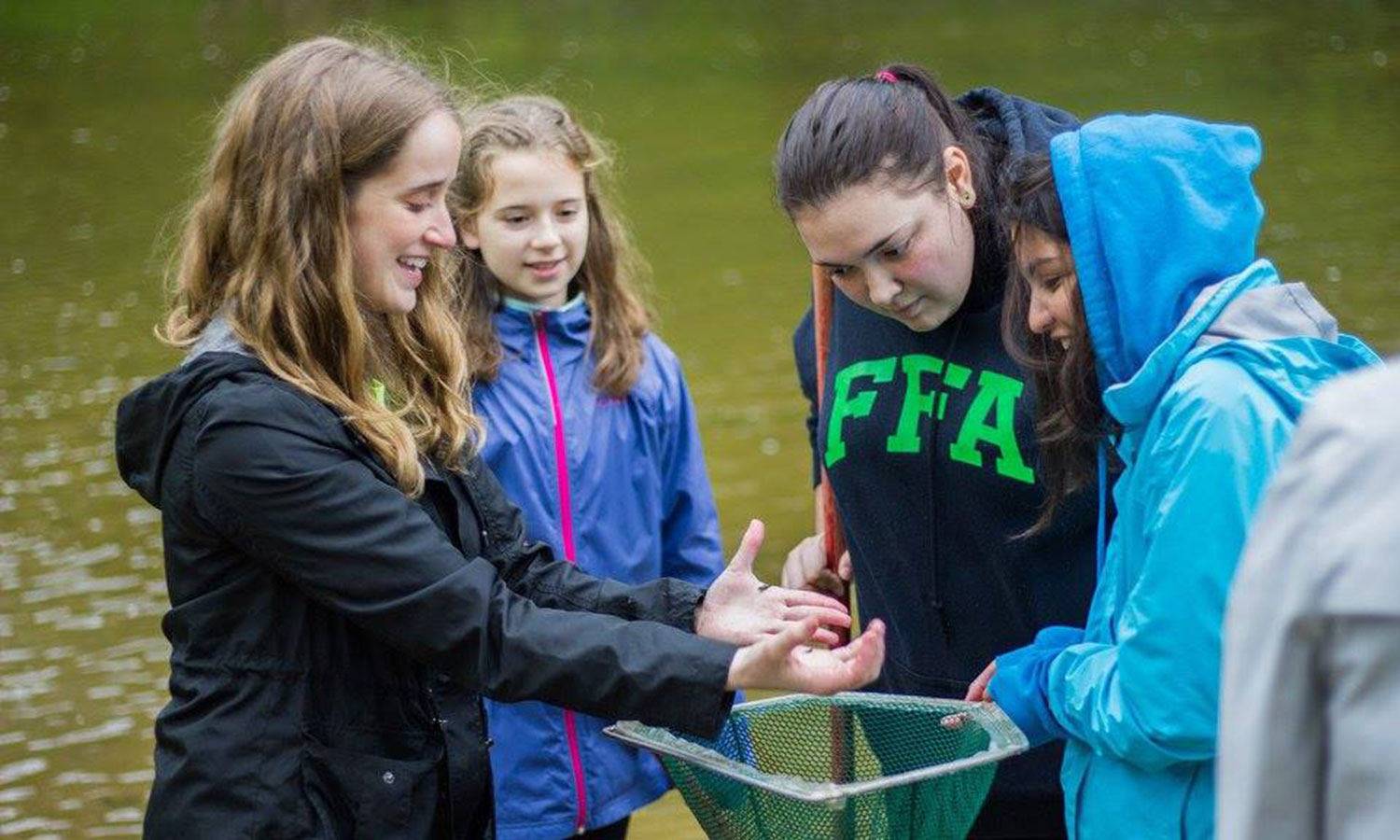 Get the wiggles out on the playground or take a walk along one of the several trails around the property. Bring your swimsuits for a cool dip in Catoctin Creek on a hot day. (This spot is a favorite swimming hole among locals.)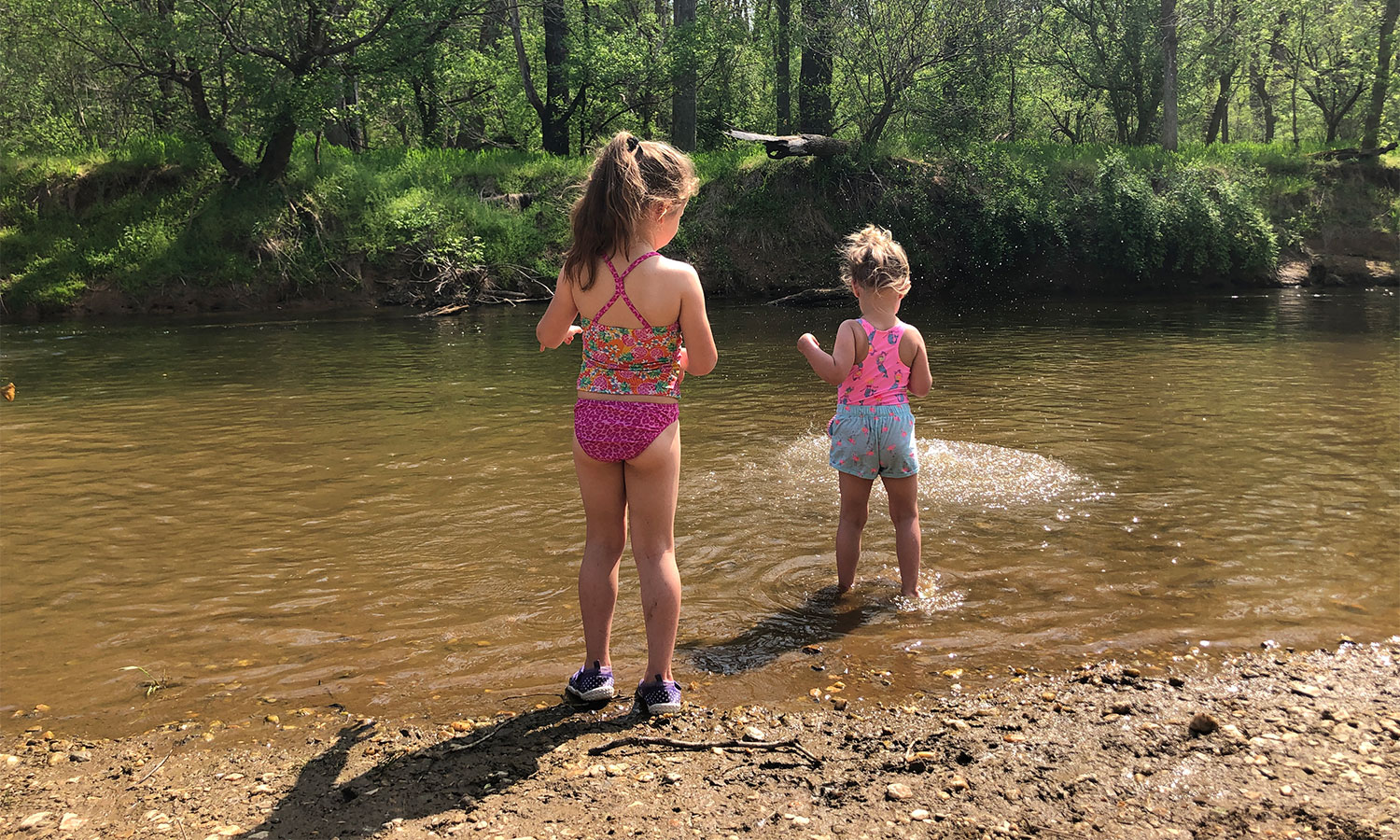 Click here for more details on the park, including operating hours.
Nearby fun: For a sweet treat or filling lunch, head to the Little Red Barn Ice Cream Cafe in nearby Jefferson.

Fountain Rock Nature Center—Walkersville
After undergoing an extensive renovation, Fountain Rock Nature Center in Walkersville reopened in 2021. Guests can see a number of amphibians and reptiles and a live display of bees. Their most famous resident is a turtle named Toby with a missing foot. (Kids can climb on a statue of Toby on the nearby playground.)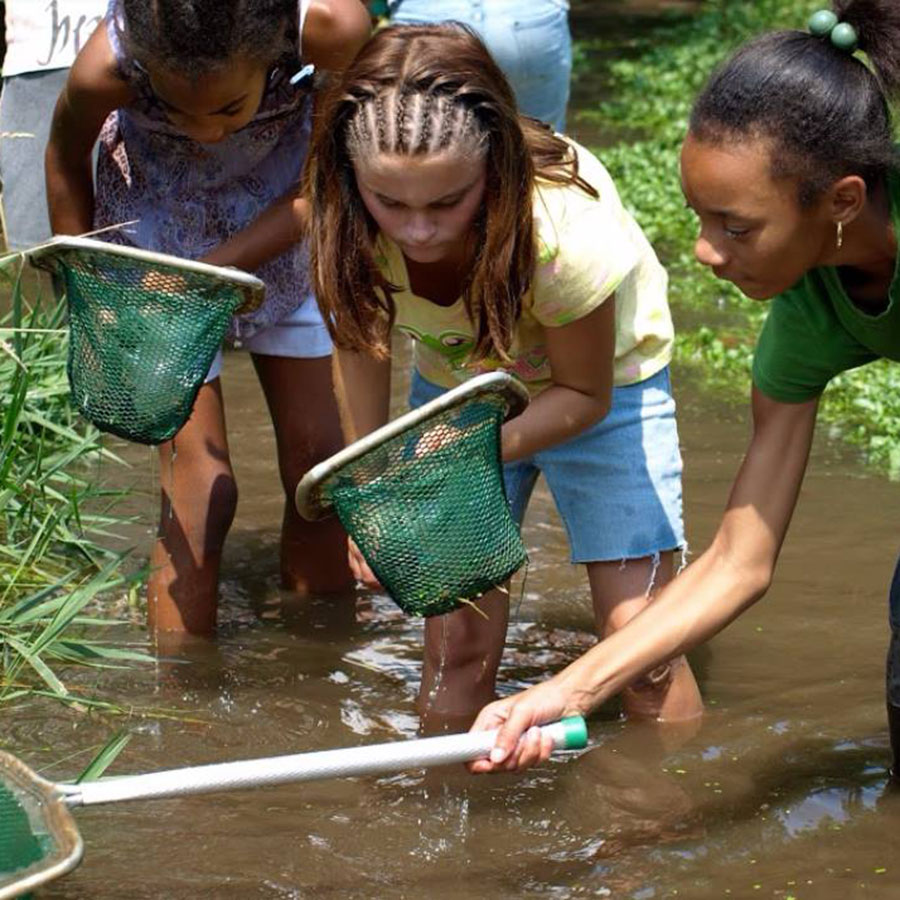 Bring quarters purchase pellets for the snapping turtles residing in the lake behind the nature center. History buffs will enjoy walking paths by the ruins of old lime kilns that burned more than a century ago.
Click here for more details on the park, including operating hours.
Nearby fun: During warm weather months, pair this experience with a ride on the nearby Walkersville Southern Railroad. Their train, which features restored passenger cars, passes by the front door of the nature center during its 70-minute excursion.

Robinson Nature Center—Columbia
Robinson Nature Center, a 23,000 square foot environmentally-friendly facility, features two stories of interactive exhibits, a digital planetarium, a children's discovery room, and a domed movie theater. Located on 18 acres in the Middle Patuxent Environmental Area, the site has exhibits dedicated to the Chesapeake Bay watershed, Howard County artifacts, and forest life.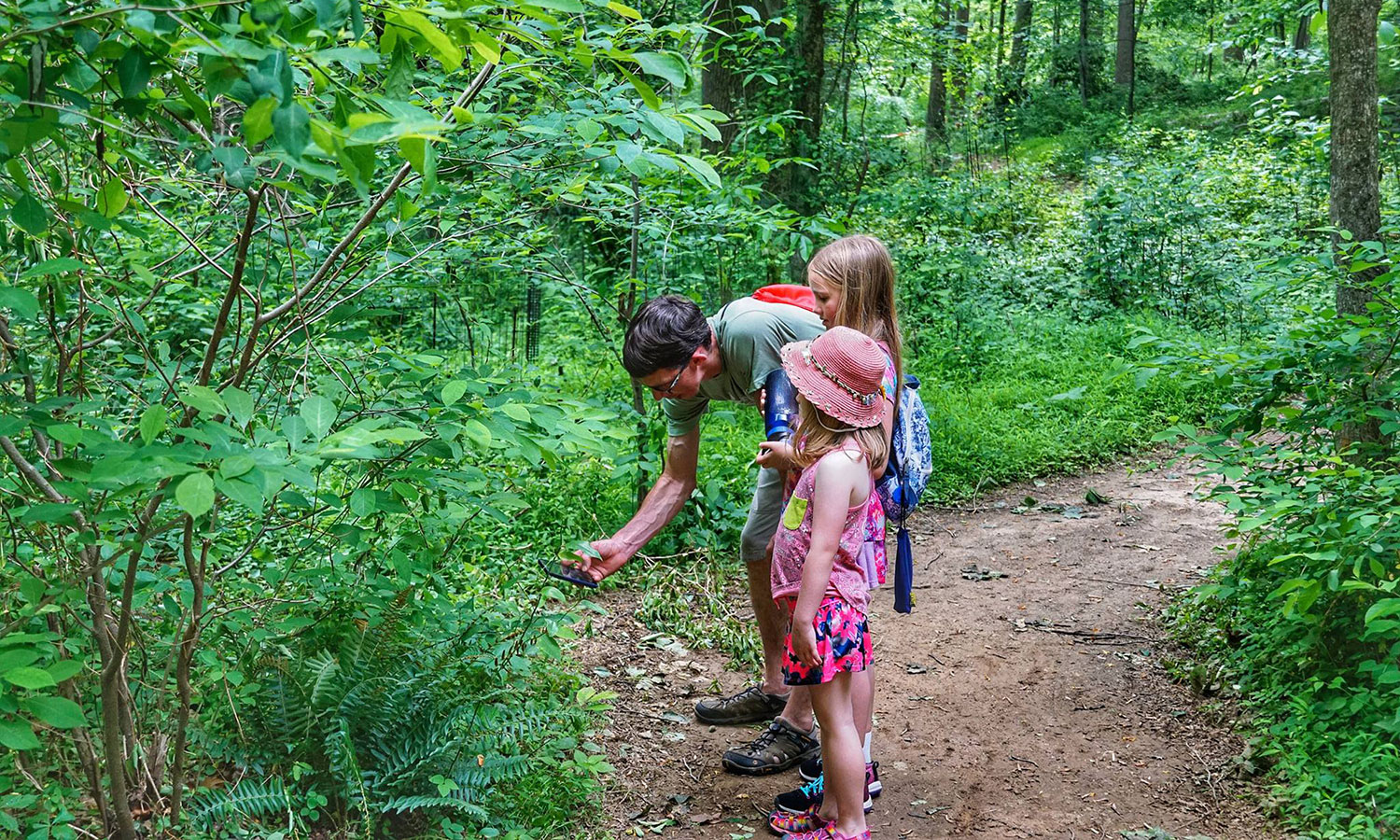 Outdoors, folks will find an abundance of activities, including nature trails, an arboretum, historical ruins of Simpsonville Mill, and a children's garden.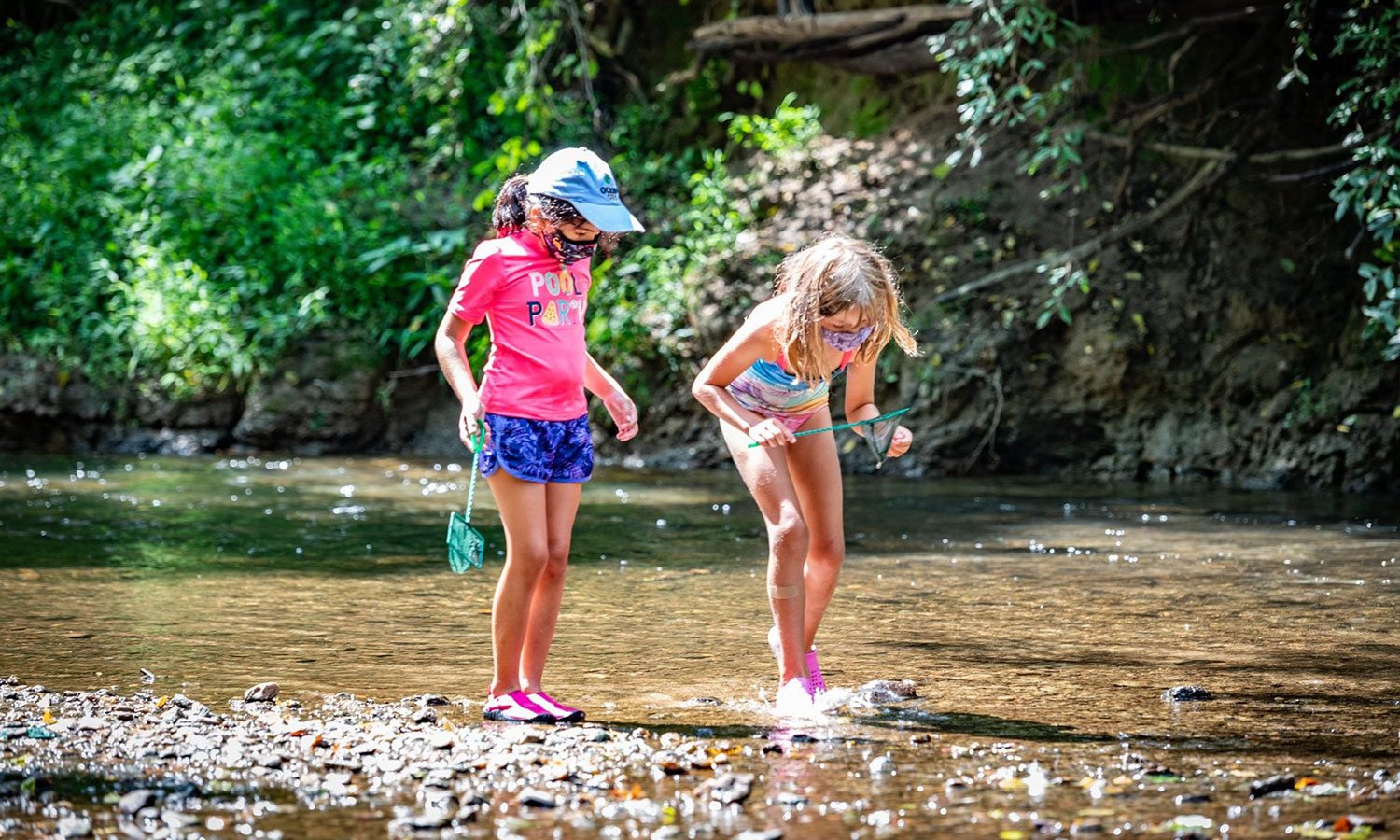 Click here for more details on the park, including operating hours.
Nearby fun: Just over four miles away from the center, visitors can head to Clark's Elioak Farm in Ellicott City and enjoy a petting zoo, pony rides, and unique play attractions.

Brookside Nature Center—Wheaton
Brookside Nature Center, located inside Wheaton Regional Park, is undergoing a renovation project, but programs and events will continue during the process. Check their website before heading out to see if a program will happen during your visit.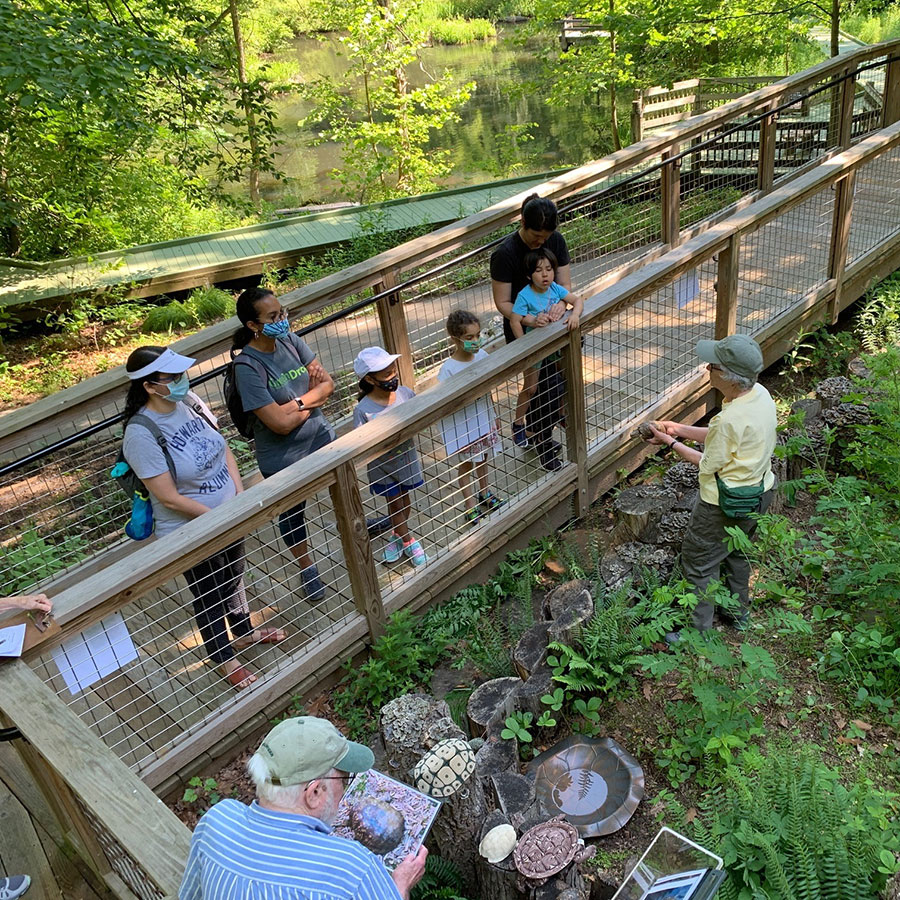 Visitors can see several ponds and gardens near the nature center where local wildlife like frogs, toads, and birds like Great Blue Herons often inhabit. Kids will enjoy the nature exploration area featuring a giant sandbox and stepping stumps. Folks can take a peek at life in the 19th century thanks to the onsite Harper Homestead, featuring a log cabin and smokehouse dating back to 1870. 
Click here for more details on the park, including operating hours.
Nearby fun: Check out Brookside Gardens, a 50-acre space also located within Wheaton Regional Park. Visitors will find many gardens on display, including rose, butterfly, aquatic, and azalea. Come back for the annual Garden of Lights, a walkthrough holiday display featuring more than a million LED lights.  
Irvine Nature Center—Owings Mills
The indoor exhibits at Irvine Nature Center in Owings Mills remain closed, but there are plenty of activities outside to keep guests busy for hours. 
Visitors can traverse more than a dozen nature trails that run about 8 miles on the property, including visits to meadows, wetlands, and a duck pond. Walk around a Native American site and step inside dwellings and observe tools utilized by First Americans.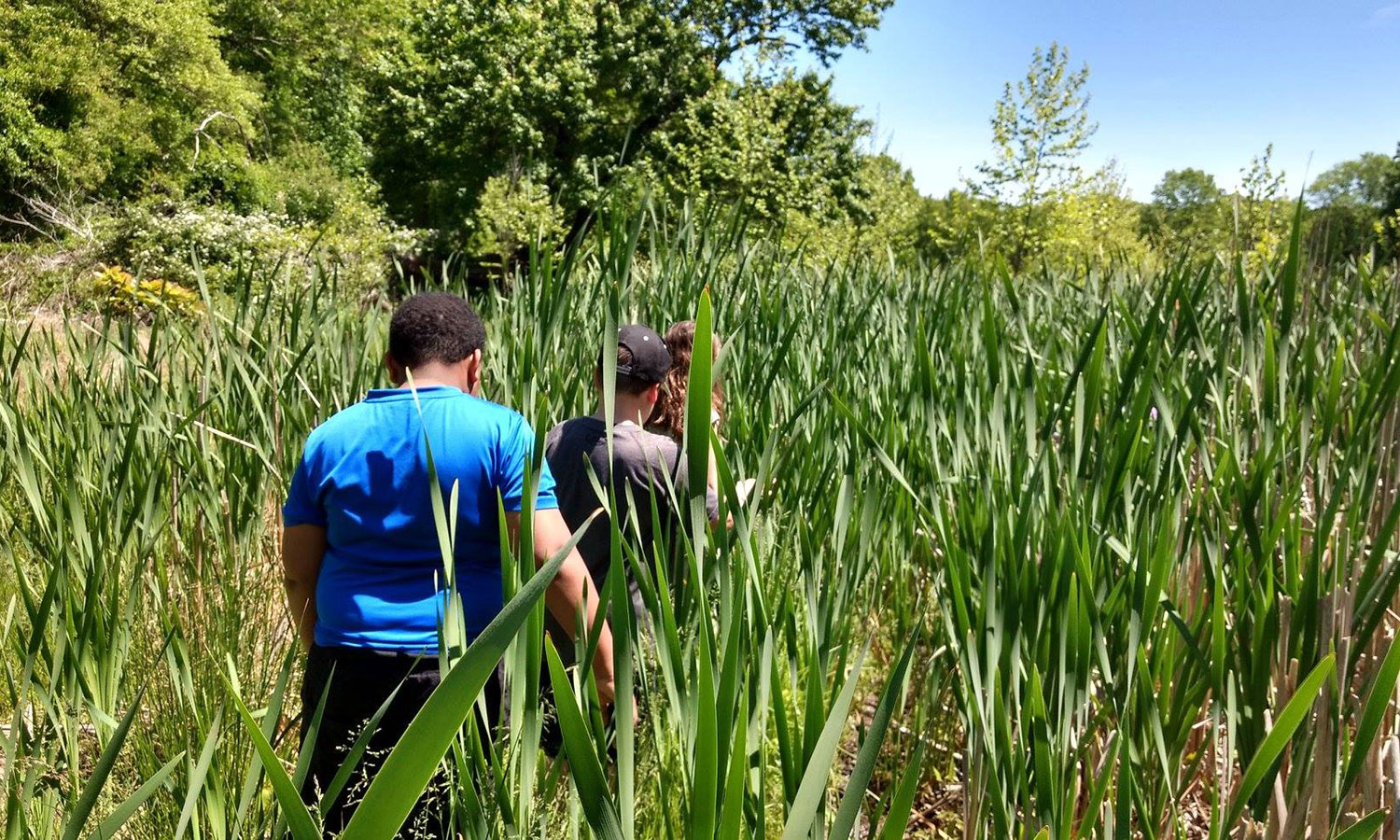 The onsite aviary is also a can't-miss site, with eight native raptors you can see up close. After sustaining injuries in the wild, these resident raptors are lovingly cared for by Irvine's Animal Care team.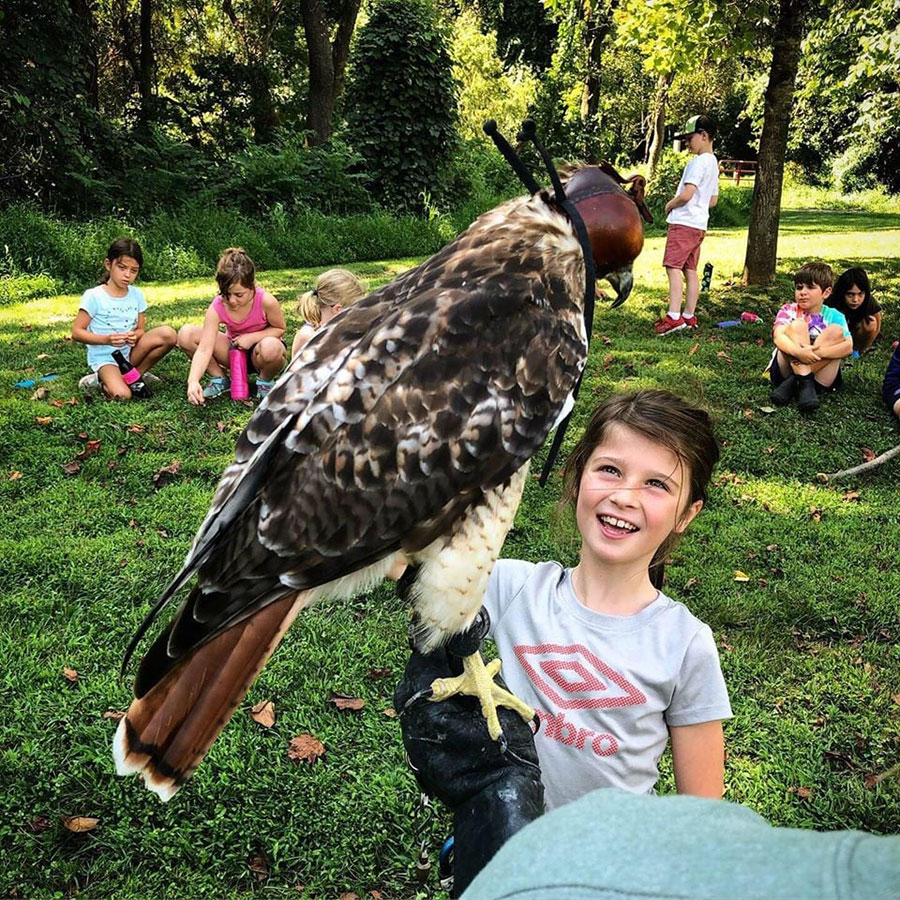 Click here for more details on the park, including operating hours and ticket information.
Nearby fun: Hyper Kidz, an indoor playground, is less than a five-minute drive away. Enjoy interactive play activities such as a light-up dance floor, multi-level play structures, and tube slides.
---
Lead Photo: Robinson Nature Center
Gina Gallucci-White is an award winning writer based in Frederick. Her work has been featured in a number of local, regional and national publications including USA Today's 10Best website, Maryland Daily Record, Frederick Magazine and Baltimore's Child.
Before starting her freelance career, she was the police/fire and rescue reporter for The Frederick News-Post.