Exciting Changes at Live! Casino & Hotel: A Sure Bet for a Good Time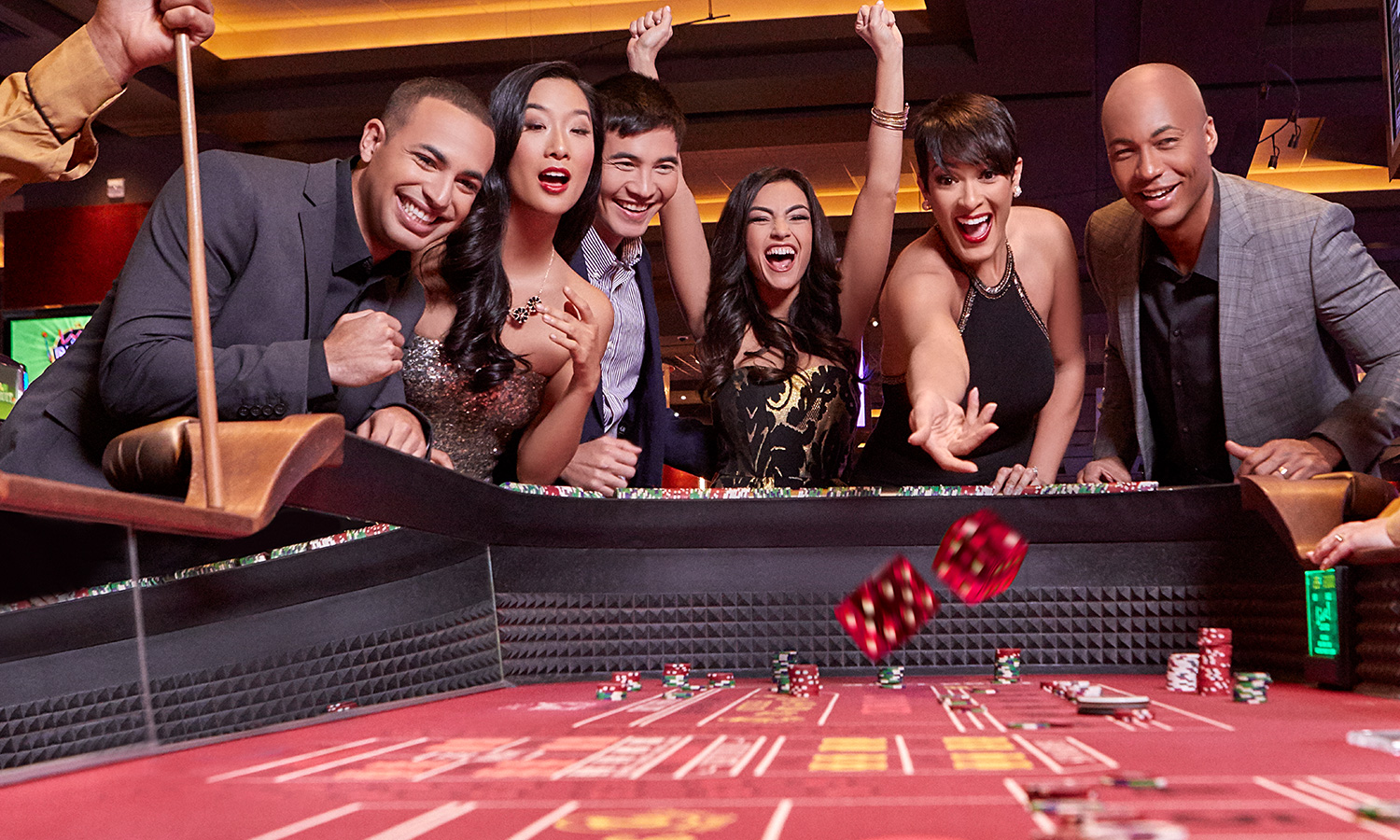 Live! Casino & Hotel Maryland has undergone a stunning makeover. Nine years ago, the casino adjacent to Arundel Mills Mall in Hanover opened its doors for Marylanders to try their luck at slot machines or table games. But in the past two years, Live! has transformed into something bigger and more enticing: an entertainment destination. 
I've visited Live! dozens of times since it opened. Card, dice and slots players can still enjoy their favorite games. But Live! has expanded into something beyond a mere gaming destination. Patrons who may not have visited the casino in a while will do a double-take when they see the casino's many new features, which appeal specifically to those who enjoy a more complete experience–and even those who prefer not to game at all. I know my wife and I were surprised to see how much Live! changed when we stopped in to eat, watch some live sports, and play a little blackjack earlier this summer.
The core of the original Live! complex remains. The gaming pits, banks of slot machines, and the 30-table poker room — plus anchoring restaurants like The Cheesecake Factory, Bobby Flay's Burger Palace, and Luk Fu noodles and dim sum—still form the casino's core. But surrounding what used to be a venue dedicated almost exclusively to gaming is a dynamic facility now delivering what Live! promotions director Dara Cohen calls the "entire entertainment experience." The renovations and additions include the casino's new, multi-screen sports book bar-and-restaurant, and a versatile entertainment venue that will host everything from comedians to conferences, live music to Super Bowl bashes.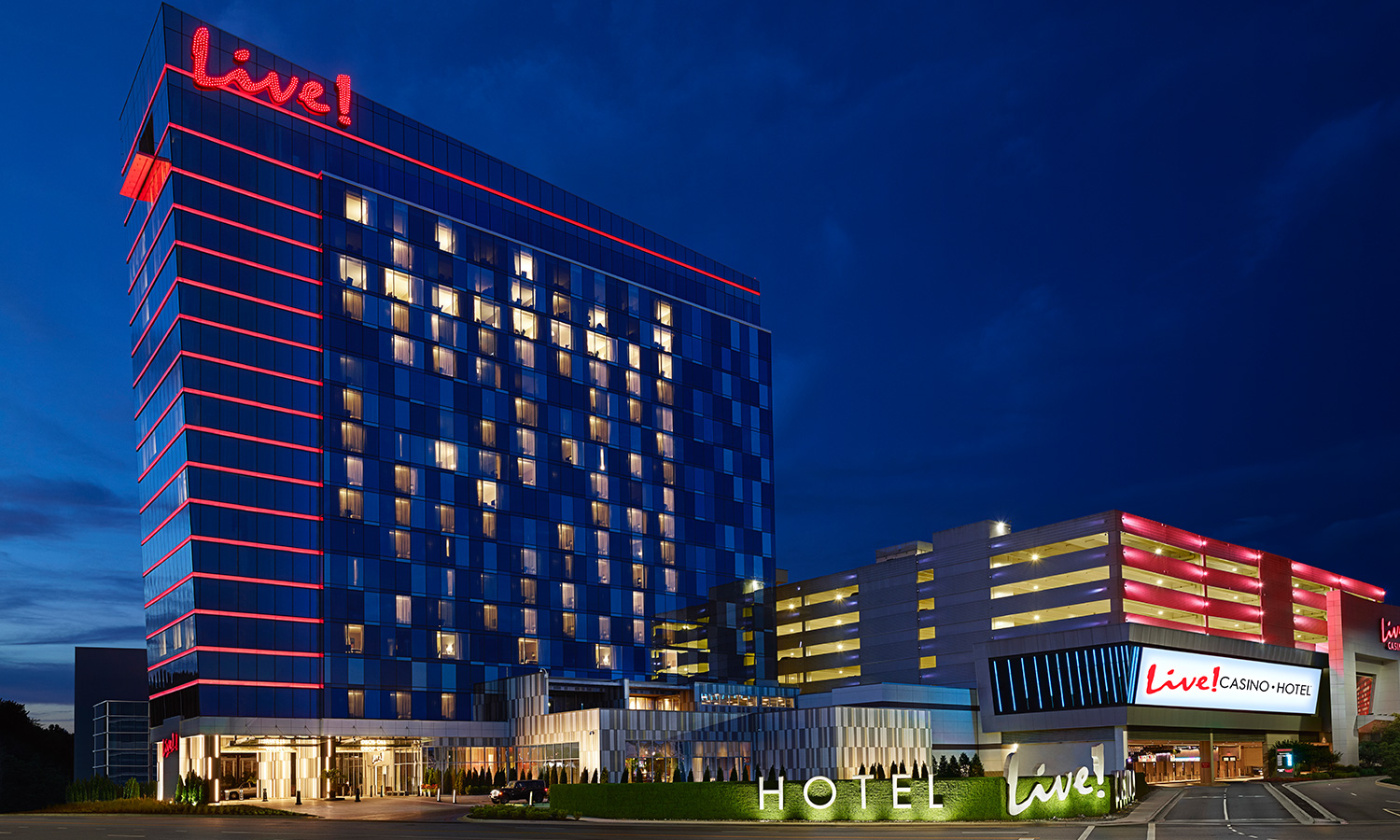 Situated in the center of the gaming floor, Sports & Social Maryland is an amphitheater-shaped sportsbook and restaurant that Live! opened in late April. During its 2021 session, the Maryland General Assembly legislature approved sportsbook betting for the Old Line State. In partnership with the online fantasy sports and betting site FanDuel, Sports & Social Maryland will soon begin to handle wagers from bettors on events in advance, and eventually for in-game propositions as well.
Once the sports book goes live, with their betting slips in hand patrons will be able to grab a seat at the bar or plop down in a comfy circular booth to enjoy the games on one of Sports & Social's 20 giant television screens. The video experience is overwhelming: Screens can be split or merged depending upon the number of events broadcasting at any given moment; the center screens, when fused into one, stretch an impressive 47 feet wide. The staff is sensitive to the viewer demands, too: When we came for dinner the week of both the NBA and NHL semifinals, bartenders deftly toggled broadcasts throughout the evening to keep games in play on the main screens, shifting contests still in pre-game mode or that broke for intermission to the side TVs.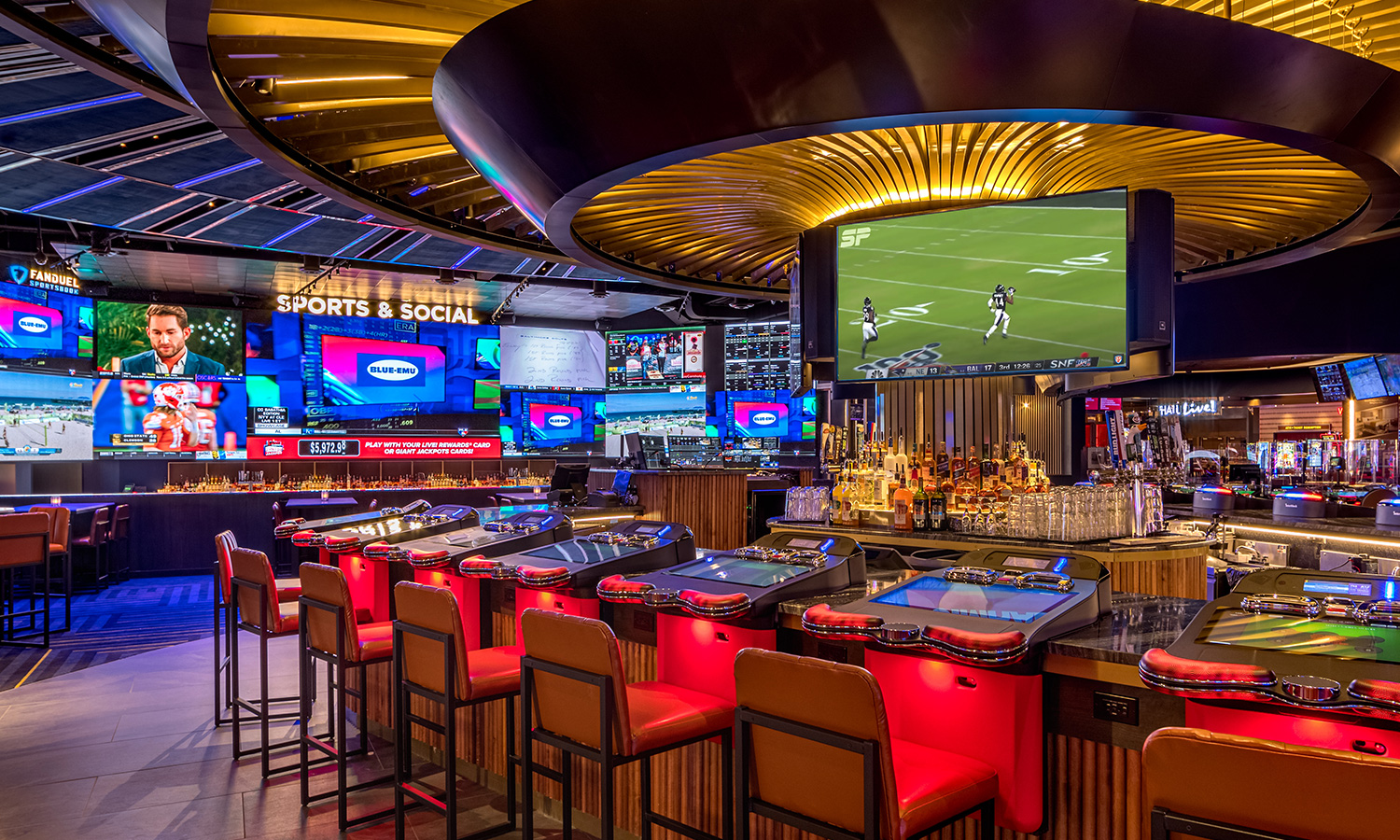 "Our aim is to offer something other than just more gaming, but a different type of gaming," says Cohen. "We believe we can compete with the casino-and-hotel experiences of Las Vegas and Atlantic City." I've stayed and played at casinos from Connecticut to Nevada, Mississippi to Pennsylvania, and S&S stacks up against some of the best wagering parlors in the country.
My wife and I became quickly engrossed in the NHL semifinal between the New York Islanders and the Tampa Bay Lighting. (The Isles won that night but lost the series to the Bolts, who eventually repeated as back-to-back Stanley Cup champs.) The Orioles and Nationals were also playing, and the latest chapter of the vaunted Red Sox-Yankees rivalry competed for our eyeballs. It was a fix for the most avid sports junkie. If your favorite team isn't playing that night, not to worry: S&S offers arcade-style diversions including a foosball table, a classic bubble-hockey arcade game, table-top shuffleboard, and video golf. There's even a two-lane duck-pin bowling alley. Individuals or groups can reserve these amenities — plus food-and-beverage catering — for private parties or corporate outings. 
As for the menu, S&S offers a little something for everyone. We started with craft cocktails — for me, the Blue American Honey, and for her, a Blackberry Bellini. We split the All-American Burger and an order of Korean short-rib tacos that will satisfy the fussiest of fusion foodies. And the real smart money bet? Save your cheat day to finish with a slice of the six-layer carrot cake that pays homage to the Eastern Shore's famed Smith Island Cake tradition. (Confession: The slice we shared was so big we asked for a to-go box and finished the rest the next morning in our room as breakfast-in-bed.)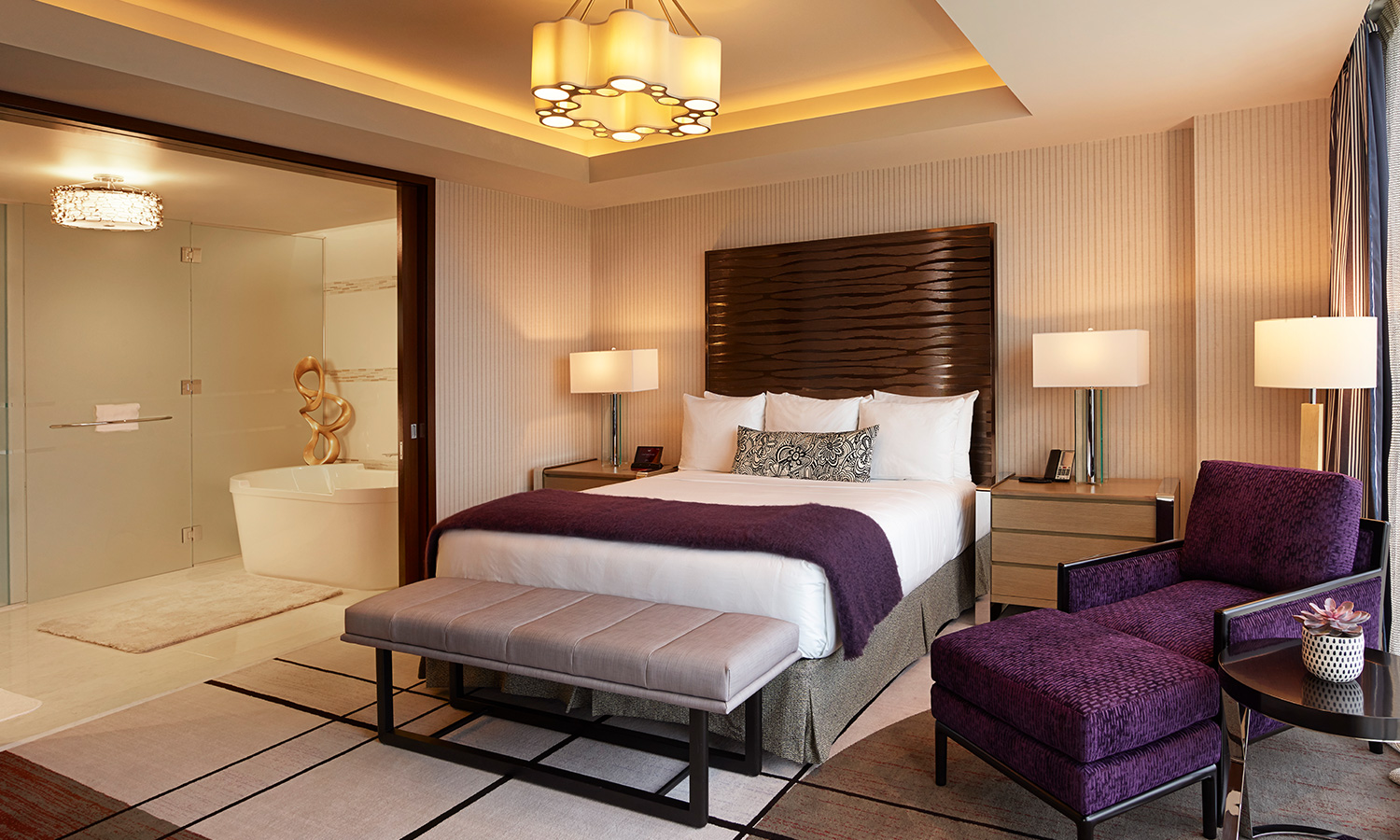 Comfort and convenience merge at the Live! Hotel. Our suite boasted luxurious modern furnishings and technology, including dedicated iPad minis that allow guests to manage their music and television choices. What we most enjoyed was lounging around the room in the super-comfy Linum bath robes. We brought our own iPad, paired it with the TV, then set the mood for the rest of the evening by putting "The Hangover" on in the background. I wish we could say later that night we enjoyed anything close to the kind of blackjack heater that Zach Galifinakis' character had in the movie. But, literally, no such luck. 
Cohen gave us a sneak peek at the second major expansion of Live!'s new entertainment hub, The HALL. Featuring a state-of-the-art, $10 million audio-visual system complete with interchangeable high-density screens, the casino can host everything from comics to live bands, from weddings to Chinese New Year's Eve parties.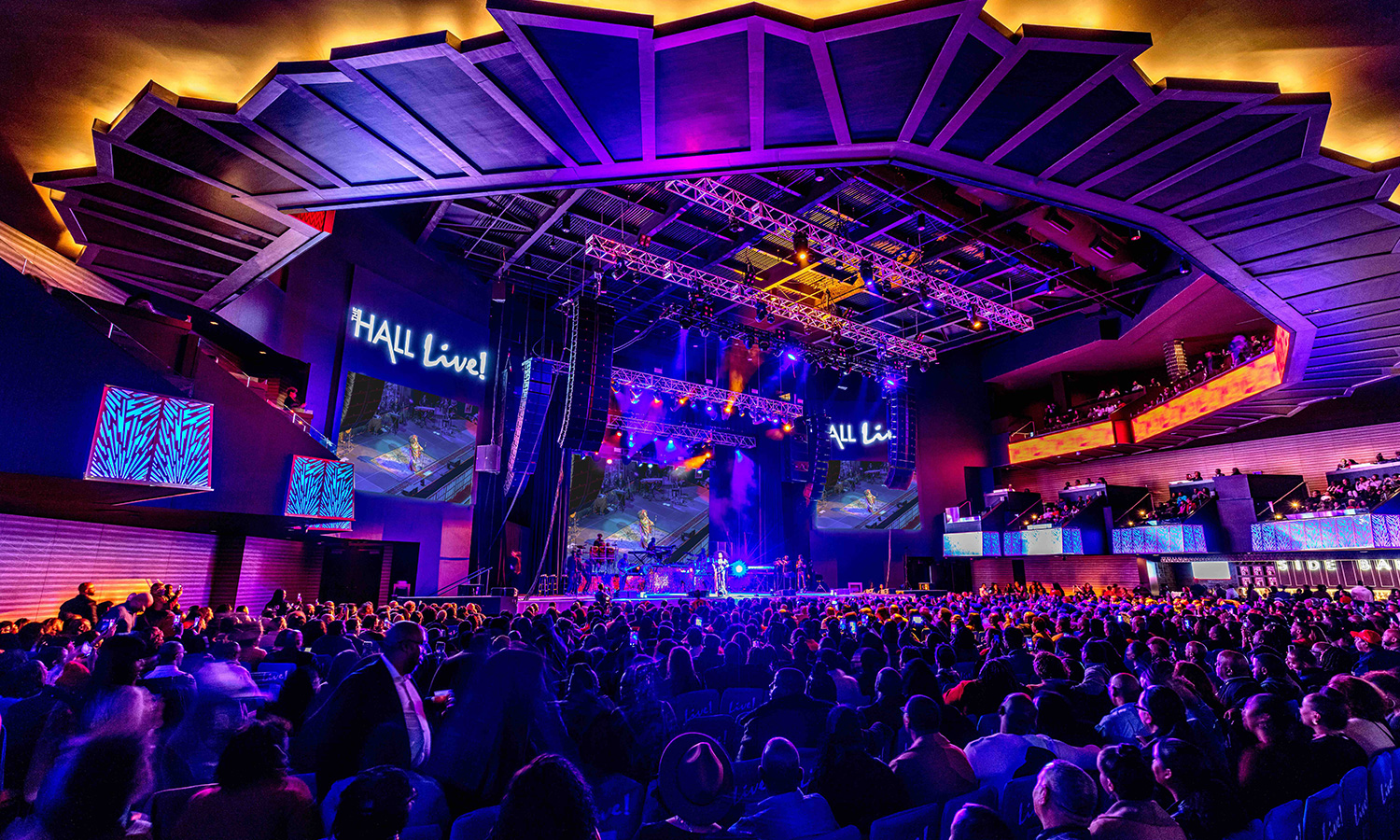 The HALL and convention center are positioned within the Live! complex in a way that serves both gamers and non-gamers alike. For those who want to play cards or spin the slot wheels before or after an event, the casino is a few steps away. Those coming to Live! solely for entertainment or a meeting, however, can exit directly to free parking in either the internal garage or the new outdoor lot. 
But why leave at the end of the night? For visitors wishing to avoid a long drive home or just want to play cards until the wee hours, just crash out at the stunning new Live! Hotel, including its soon-to-be-completed health spa.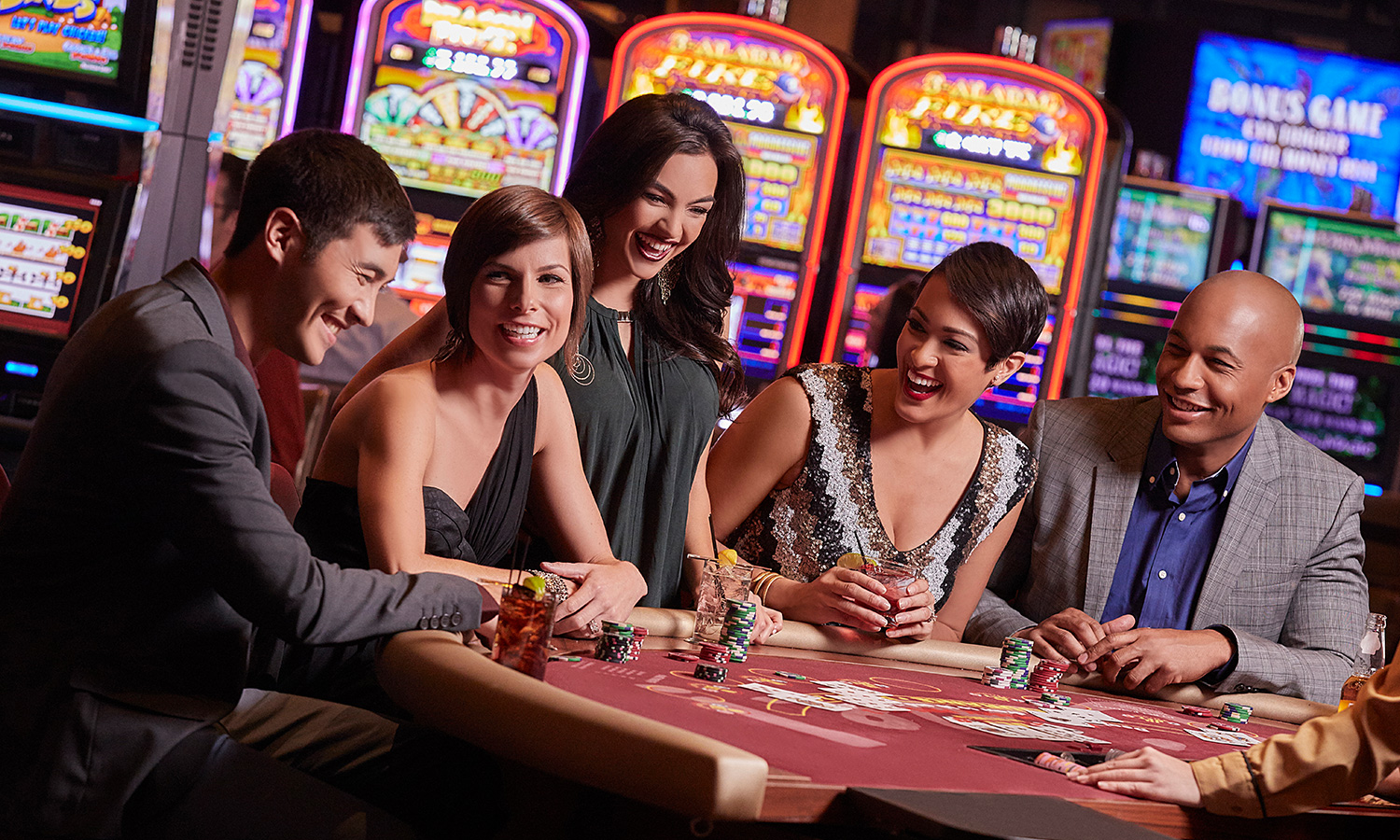 I learned from my chat with Cohen that Live! expanded its franchise with two new casinos in Pennsylvania — one in Philadelphia near the sports stadium complex, and the other in the Pittsburgh suburb of Greensburg. But Live! Casino & Hotel Maryland will forever be the original. The $200 million investment in the new hotel, music venue, sports book, and related upgrades created new jobs for Marylanders during both the construction phase and now on a permanent basis for the casino's expanded, 2,600 person staff. It was a gutsy bet at a moment when competition within the gaming industry is growing. 
Drop by and see for yourself how that bet is paying off. 
Plan Your Visit
The hotel periodically offers guests a variety of deals. The "All In" package, for example, includes VIP parking, exclusive casino access, and a $50 free slot play with the room rate. Guests can refuel at some of the casino's other recently-added dining options, including The Prime Rib steak house, the burger joint Orchid, and a New York Style delicatessen that stays open late for gamers who prefer to play long after the sun sets.
Although the rest of the facility remains non-smoking, the casino also built a dedicated, open-air slots area specifically reserved for patrons who smoke.
---
Lead Photo: Live! Casino & Hotel Maryland
Tom Schaller is a political science professor at UMBC and freelance writer. He has travelled to more than 40 countries on all six inhabited continents. He can be reached at schaller67@gmail.com.