Go Beyond the Beach: Enjoying Ocean City With Kids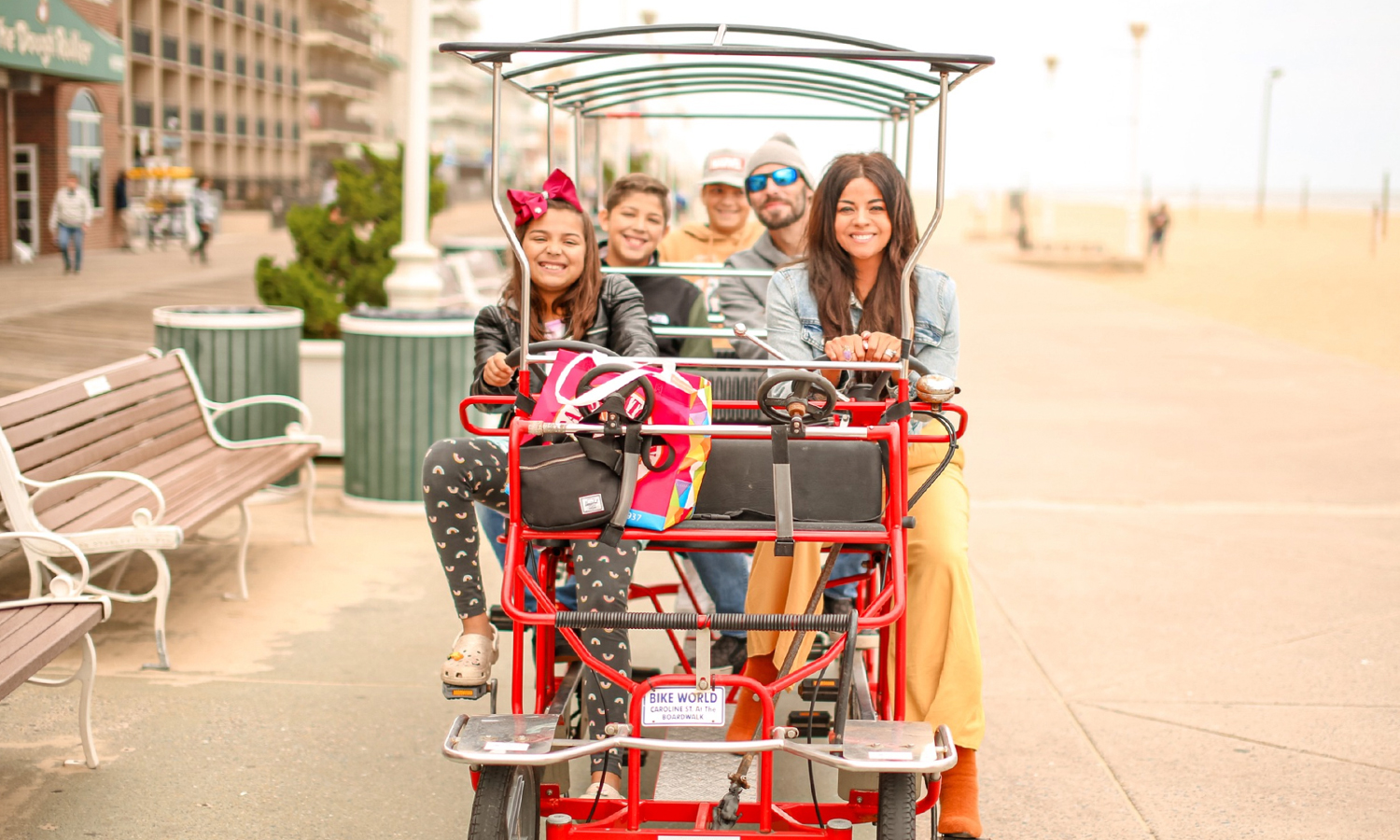 Ocean City is a great place for a family vacation. It's hard to beat time outside in the sun, waves, and sand! But there are many ways to enjoy Ocean City with kids besides the beach.
While OC is famous for its mini golf and go-karting options, you'll also find many kid-friendly gems that are a little more off the beaten path. Here's a list of ideas to help you plan your trip to Ocean City with kids:
Choose restaurants with playgrounds
Restaurants with playgrounds? What a genius idea! Adults get to eat and relax while the kids play and have fun.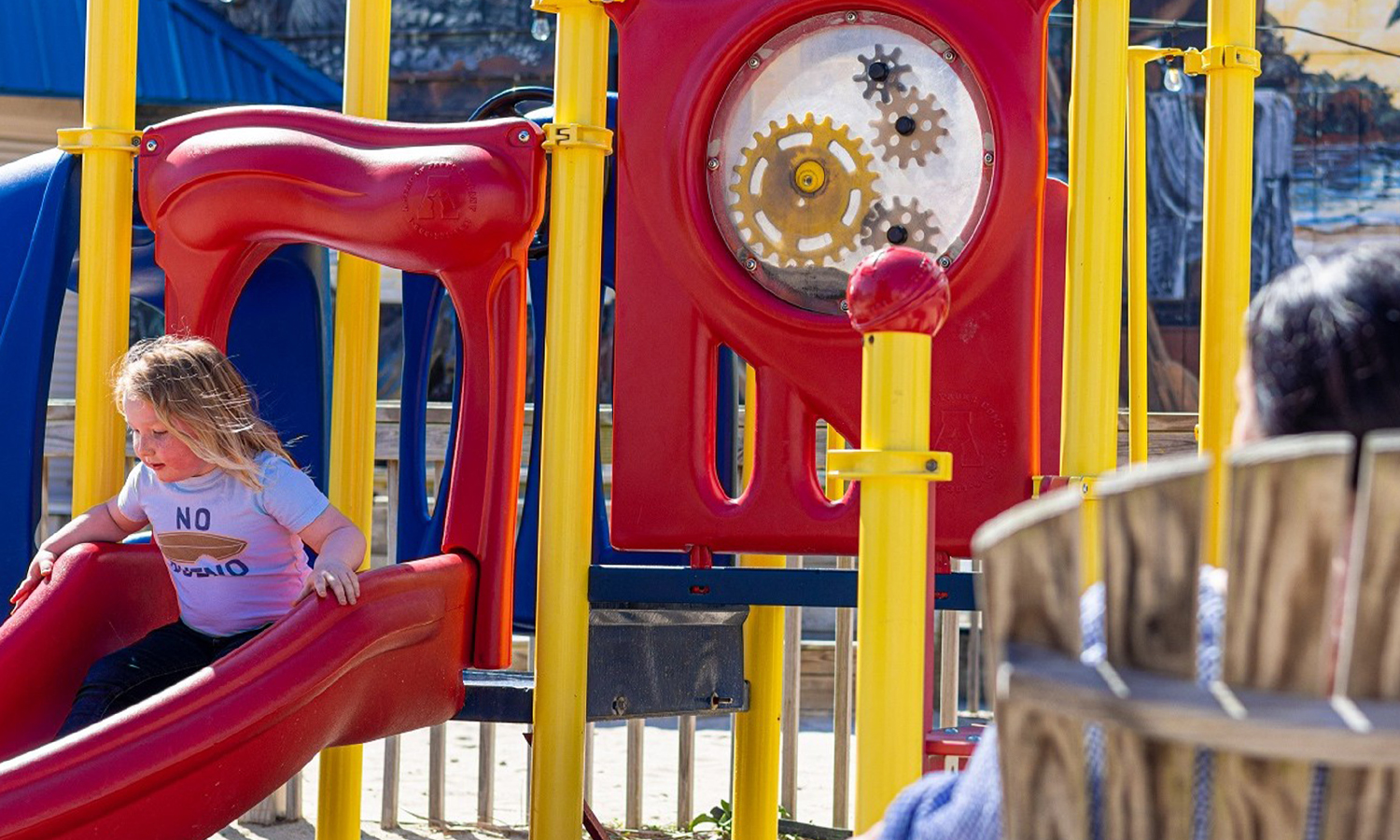 Thankfully, several restaurants in Ocean City have capitalized on this recipe for success. My personal favorites are Ropewalk, de Lazy Lizard, and Dead Freddies. 
Outdoor play at Northside Park
Make sure to add Northside Park to your itinerary when visiting Ocean City. It boasts two impressive playgrounds with numerous walking trails and offers fun, family-friendly events and activities throughout the year.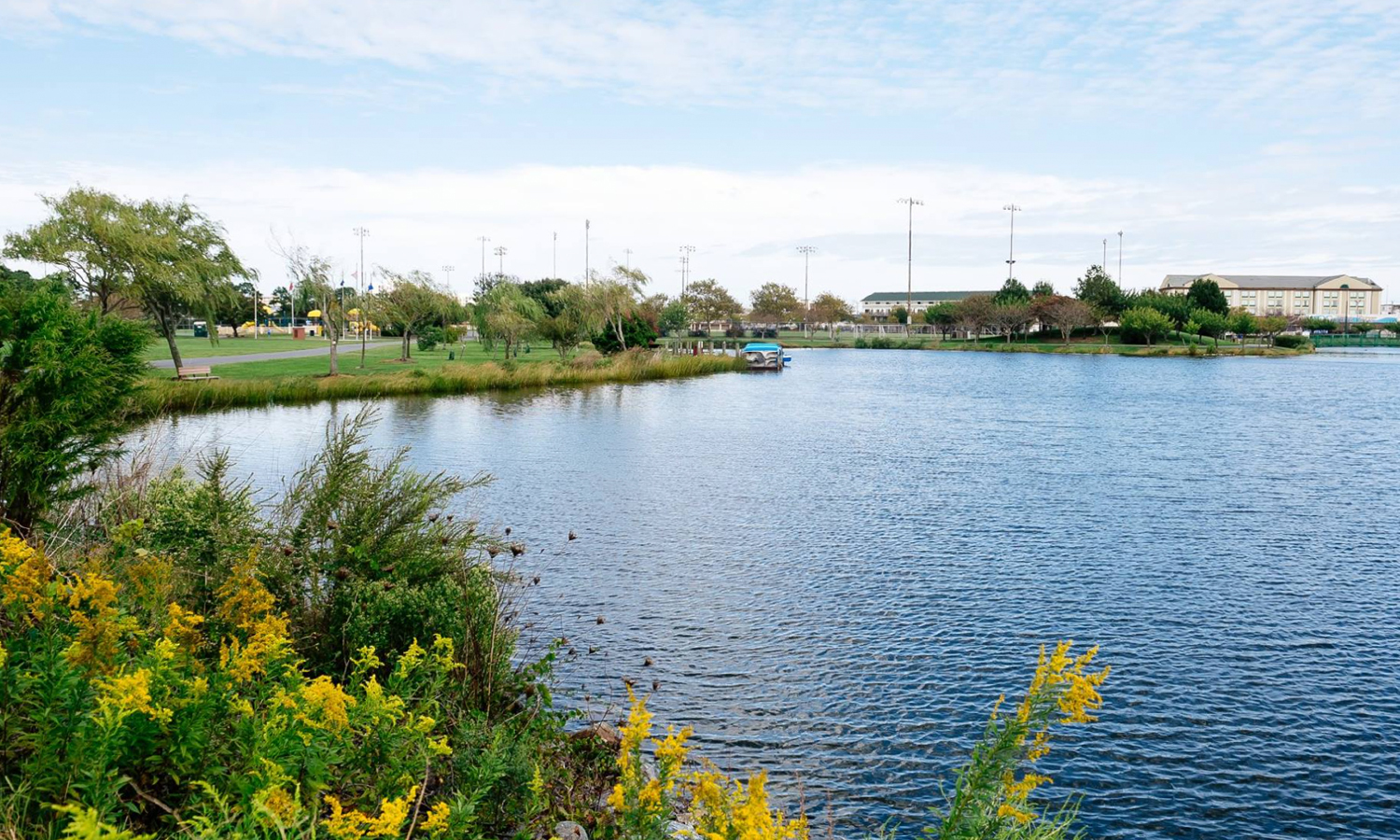 And if you're vacationing during the summer months, make sure to check out their weekly event: Sundaes in the Park featuring ice cream, live music, and fireworks! 
Indoor play at AlleyOops
This arcade and restaurant is quickly becoming one of my family's favorite Ocean City activities. There are lots of games for children to enjoy, as well as a full-service bar and restaurant. Kids can hit the arcade while waiting for their food and then come back to the table to enjoy a delicious meal.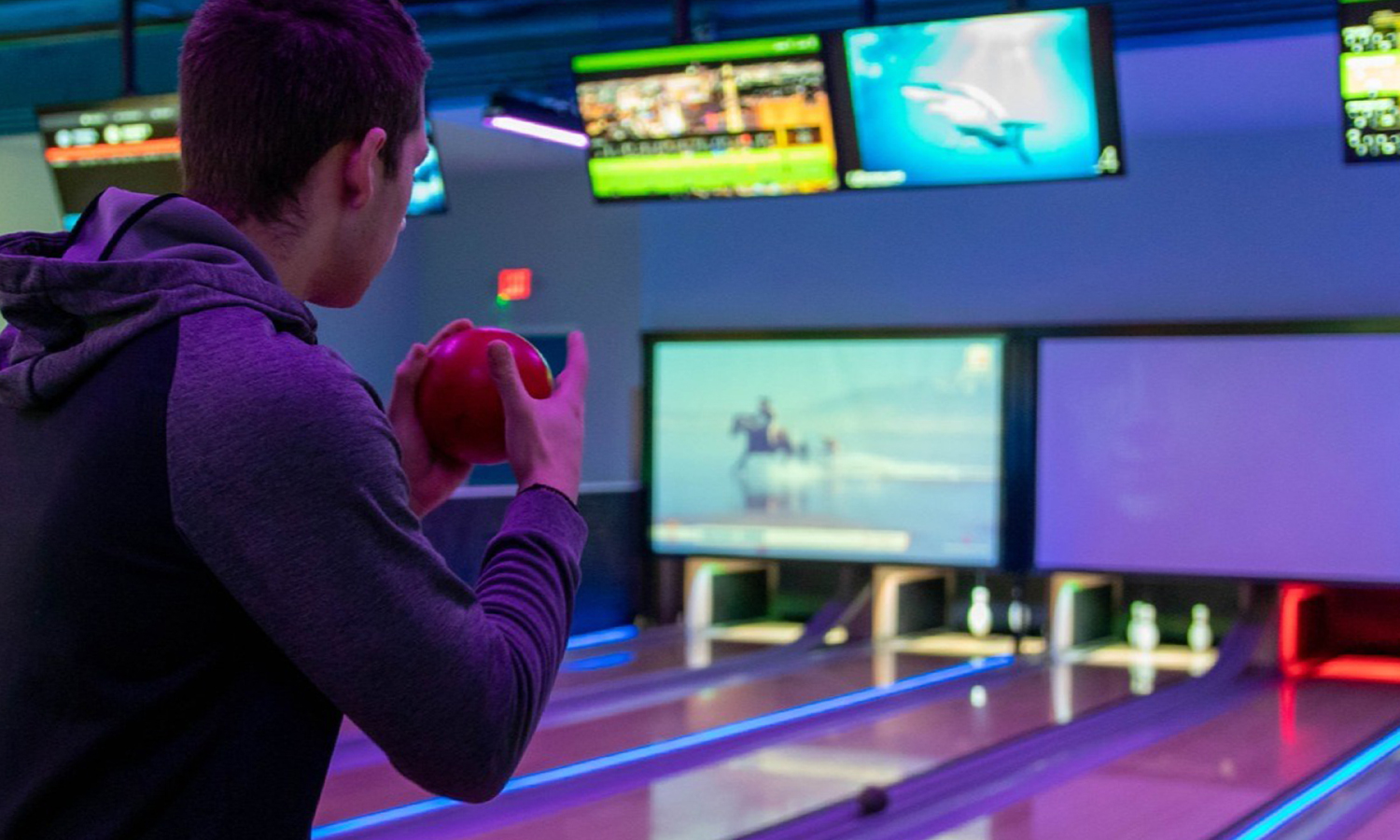 AlleyOops offers a much more laid-back arcade experience than other places, and I love the flexibility of being to alternate between playing games and resting at the table. 
Go ice skating
Worried about what to do if it rains on your vacation? There are plenty of indoor activities available, but a personal favorite is ice skating at the Carousel Hotel. There's something special about ice skating in the heart of summer.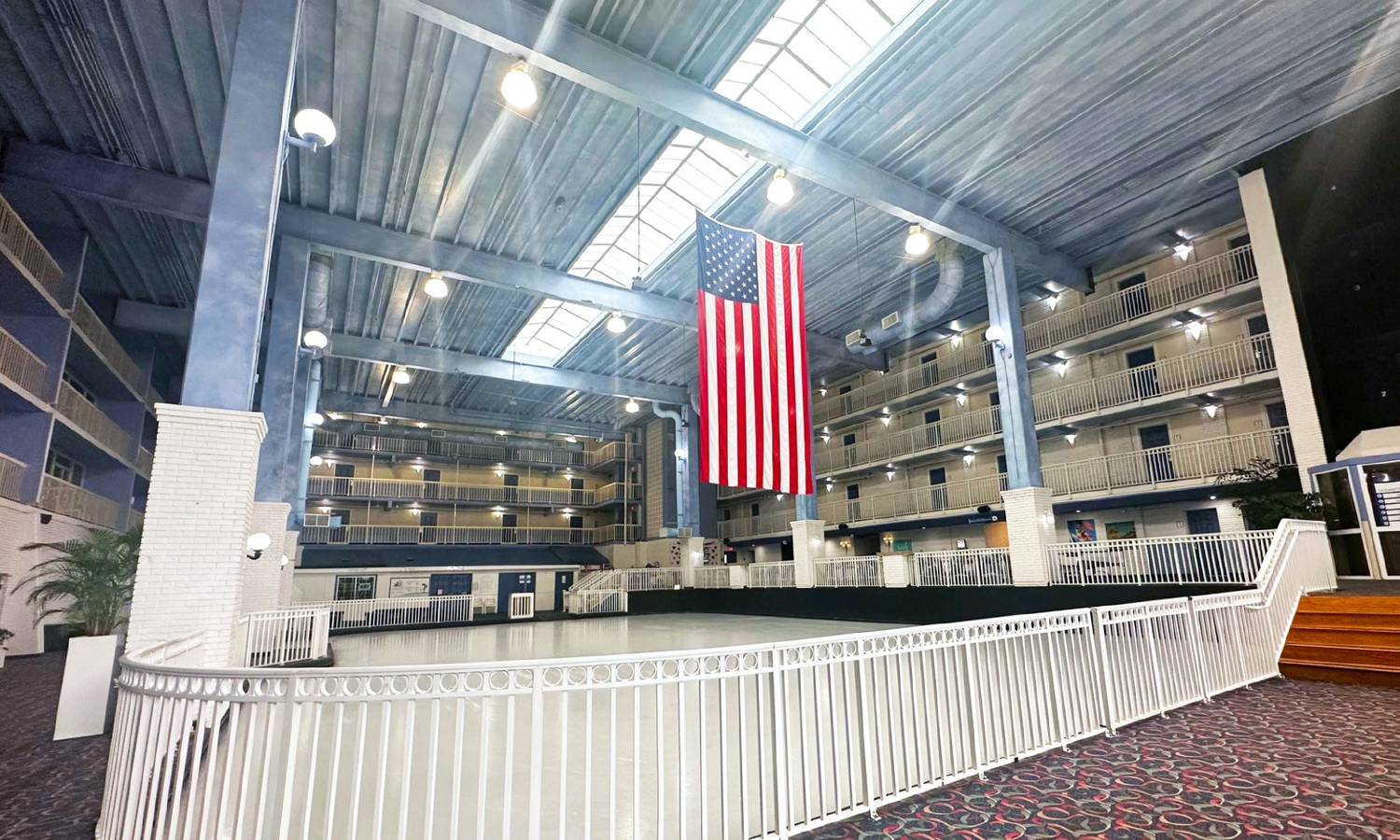 You don't have to be a guest of the hotel to skate, and the rink is open all year round. They even offer free walkers for beginners learning how to skate. 
Head to an indoor pool
There are many hotels in Ocean City that offer indoor pools, but if you're staying somewhere without access to one, Sports Core Pool is a great option. It's located just over the bridge in Ocean Pines and is usually much less crowded than anything you would find in Ocean City.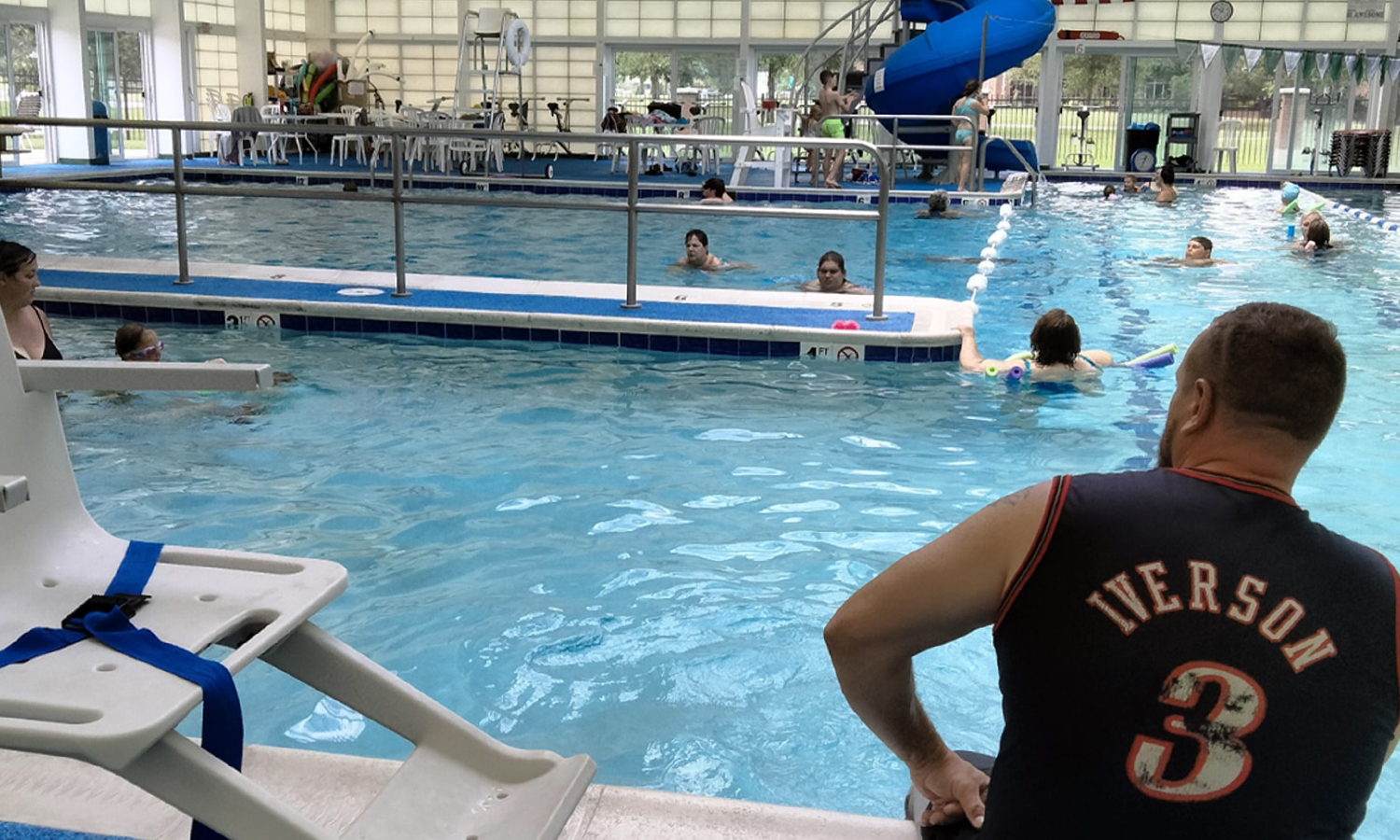 They typically have daily open swim hours, making it a great place to stop by on a rainy day. There's a large pool, swim lanes, and a small water slide. Outside food is welcome and there are plenty of tables for you to use to have lunch. This is one of my kids' favorite things to do on a bad weather day! 
Take a surrey ride on the boardwalk
Surprise the kids with an extra fun boardwalk experience! You'll find several surrey rentals along the boardwalk. Make your trip extra sweet by picking up ice cream to enjoy during the ride. 
Day trip to Berlin
If you're looking to add a little bit of a small-town feel to your OC vacation, a day trip to Berlin is a must.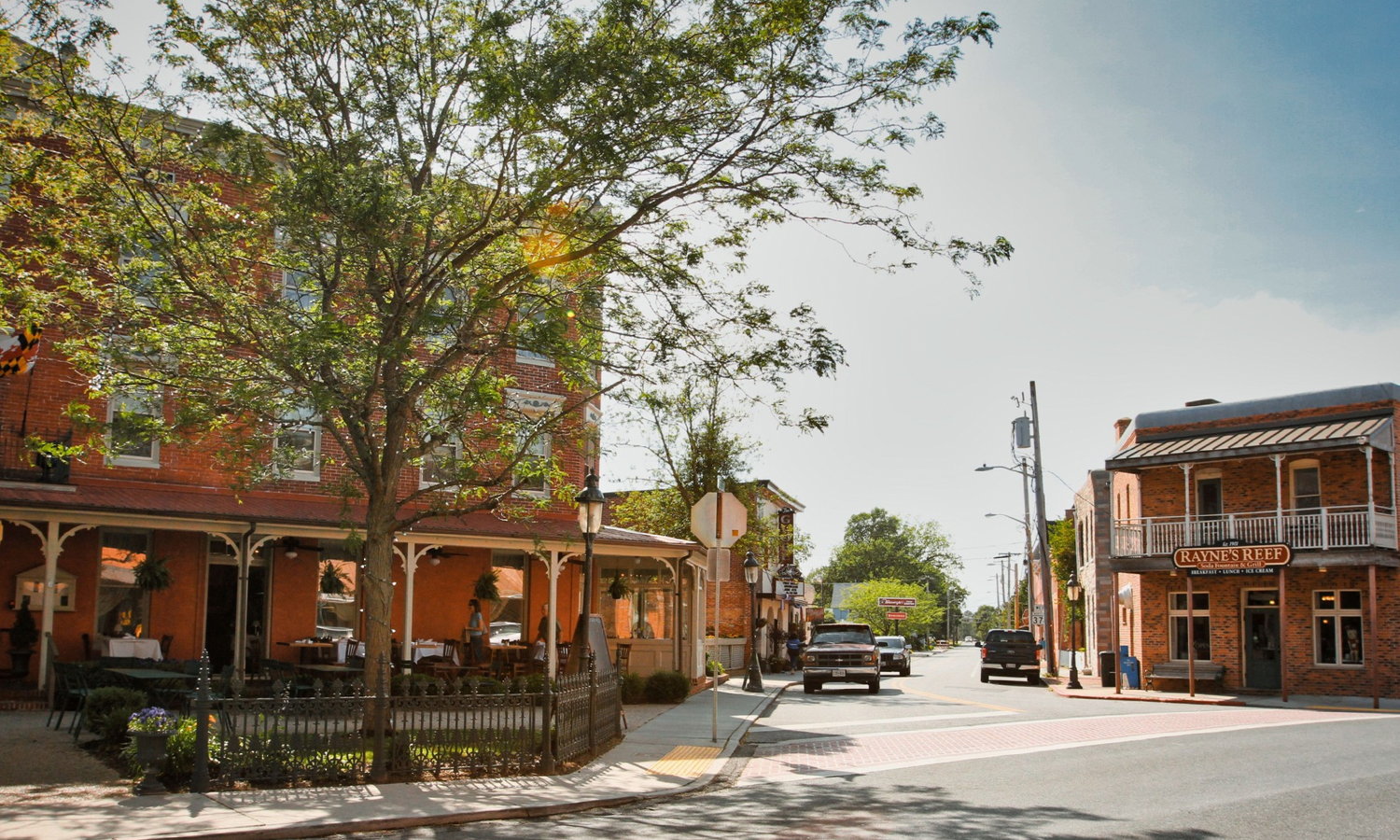 This adorable town includes plenty of shops, restaurants, and playgrounds, and is home to world's first mermaid museum! Berlin has another exciting claim to fame: Island Creamery, a local ice cream shop, was recently named Best Ice Cream Place in America by USA Today. Yep, it's THAT good.
Day trip to Assateague Island
Assateague Island is another easy day trip from Ocean City. Home to two herds of wild horses, Assateague is the perfect trip for any horse lover. The horses are completely wild and should not be touched or fed, but they are very comfortable around people and are used to being watched from a distance.
View this post on Instagram

Assateague also offers walking trails, biking spots, fishing areas, guided tours, playgrounds, and picnics.
---
Lead Photo: courtesy of Ocean City, MD Tourism
Jillian wants to live in a world where the coffee is bottomless and the sweatpants are mandatory. As a freelance writer with a heart for children's programming, she spends her days developing creative content for kids and families. When she's not writing, Jillian loves spending time with her family and cheering on the Baltimore Ravens.