Potomac Vibes: Along the River to Food and Drink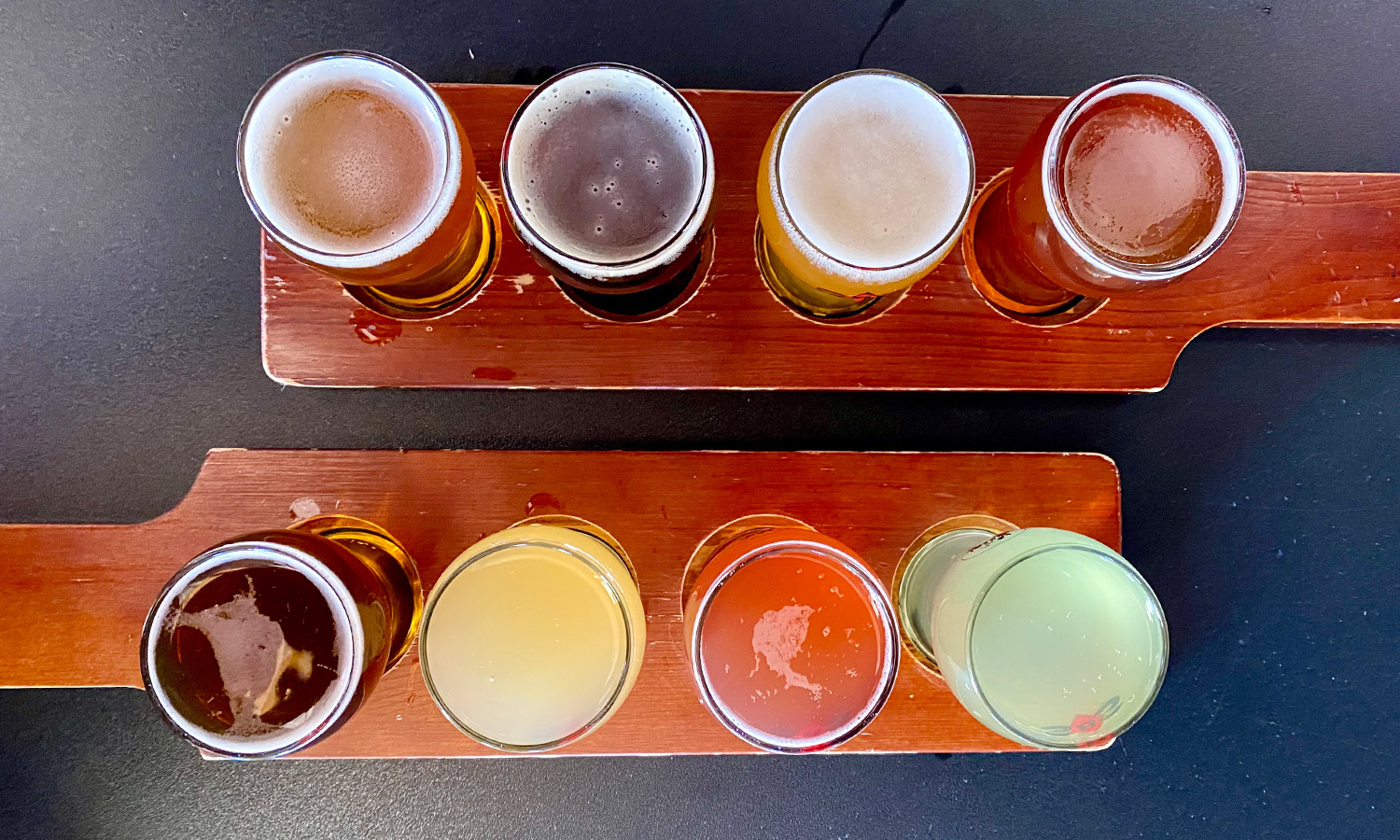 To celebrate the start of fall, a friend and I decided to take the opportunity to get out and explore a part of the state unfamiliar to us. We hopped in the car, starting from Baltimore and heading west on I-70 for an all day trip starting in Brunswick and ending in Potomac. To kick off the trip, we turned the music up and enjoyed singing along a little too loud, and a little off key. It was the perfect day for a drive. Once we were off the highway we enjoyed the windy back roads with: the windows down, taking in the fall brisk air, and not a single cloud in the sunny sky.
Food and Drinks
Our first stop was to grab brunch and coffee from Beans in the Belfry in Brunswick, a small historic railroad town. The cafe, a restored church from 1910, is a unique destination that feels like an oversized cozy living room, with a mix of comfortable antique couches and church pews set underneath stained glass windows. We noticed a wide range of visitors including bikers who just finished the C&O Canal towpath as well as families, dates, and people doing work.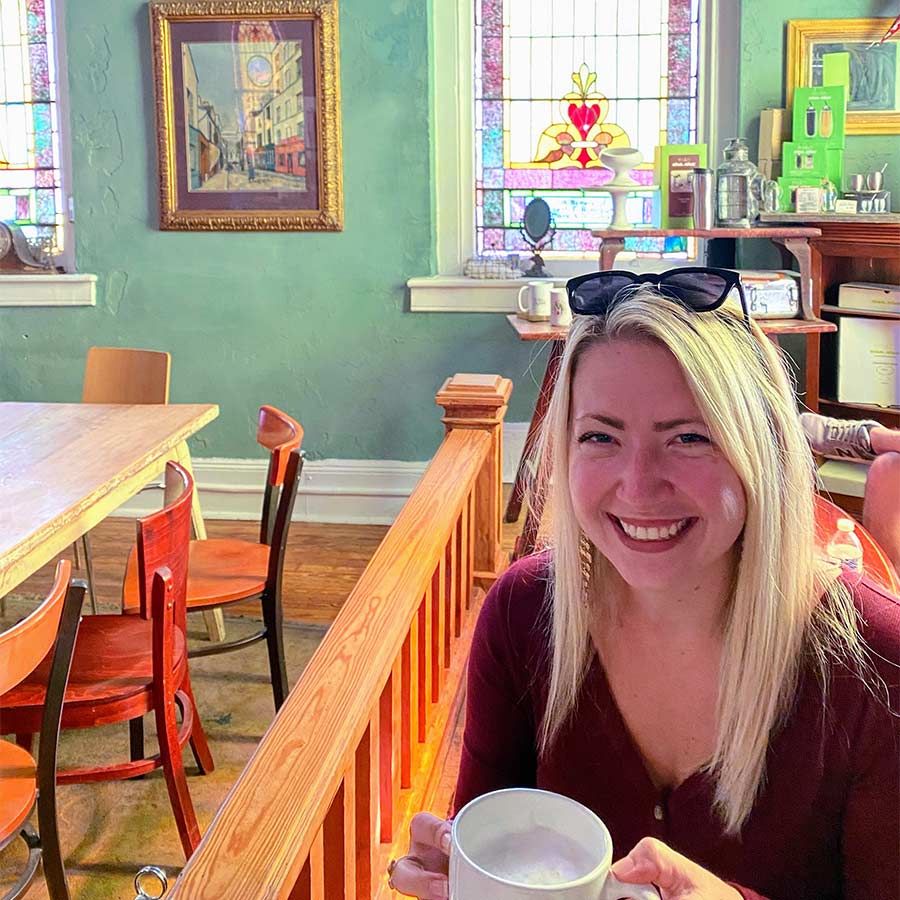 As for Beans' menu, they have a wide variety of pastries, breakfast all day, and are known for their hot chocolate and delicious panini's. They serve coffee roasted locally in Frederick, MD from Dublin Roasters, and their tea selection is from Dominion Tea, also local in Purcellville, VA. The cappuccino with almond syrup was delightful as was their daily quiche!
As we walked down the street, we came across Smoketown Brewing Station. It was one of those perfect, unplanned stops that called our name. Originally a fire station from the 1940s, the owners transformed the space into a brewery in 2005.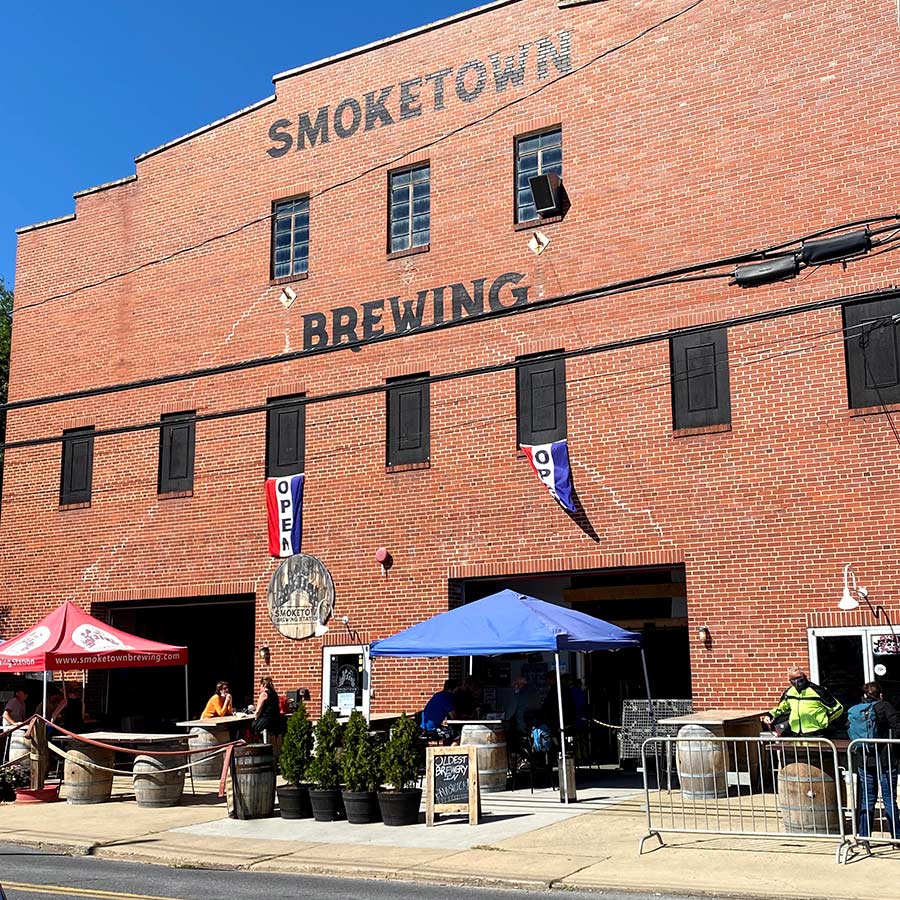 They had different tiers of beer ranging from their most popular, a New England IPA called "The Patsy," to my favorite kind of beer — sour. Their Berlin Brown Ale won the Maryland Comptroller's gold medal in 2016.
The next stop on our road trip was Windridge Vineyards. We plugged the address into the GPS and decided to take back roads to MD-464 E to MD-28 E from Brunswick to Darnestown instead of taking 340 E and 270 S.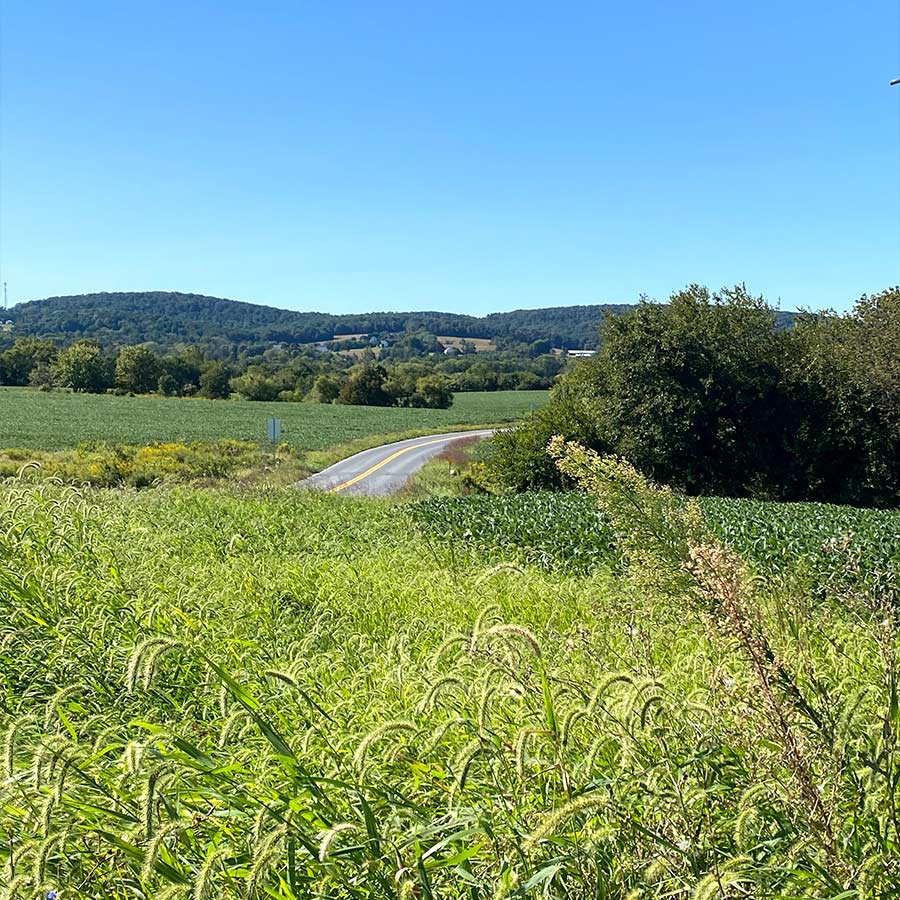 Windridge was a total hidden gem. We were lucky enough to sit, relax, sip wine, talk about life, and watch the sun slowly dip behind the mountains for a gorgeous sunset. There's something about a drink in your hand, good company, and conversation accompanied by a scenic landscape that makes life a little bit sweeter.
Windridge encourages guests to make reservations (2 hour window) in advance to promote the safety of all guests. Or, you can walk up first come, first serve. Guests can bring their own chairs or blankets, but there are plenty of seating options available like adirondack chairs, firepits, picnic tables and more. Their wide range of wines are all grown, produced and bottled in Maryland.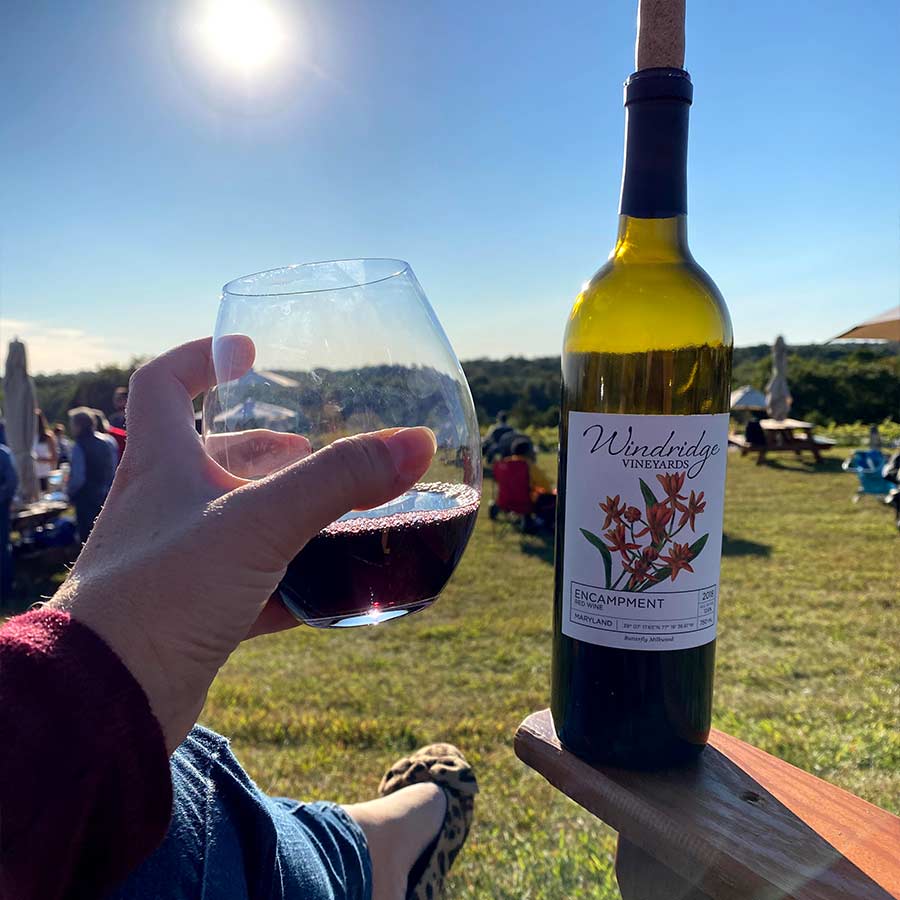 Windridge offers cheeses and charcuterie from their tasting room, and hosts different food trucks on the weekends. 
Once we had our fill of wine, we headed southeast on MD-190 to Old Angler's Inn in Potomac. The inn's history dates back to 1860 and provides a charming atmosphere, whether you eat indoors or on their candlelit terrace. The menu consists of American comfort food with a modern twist.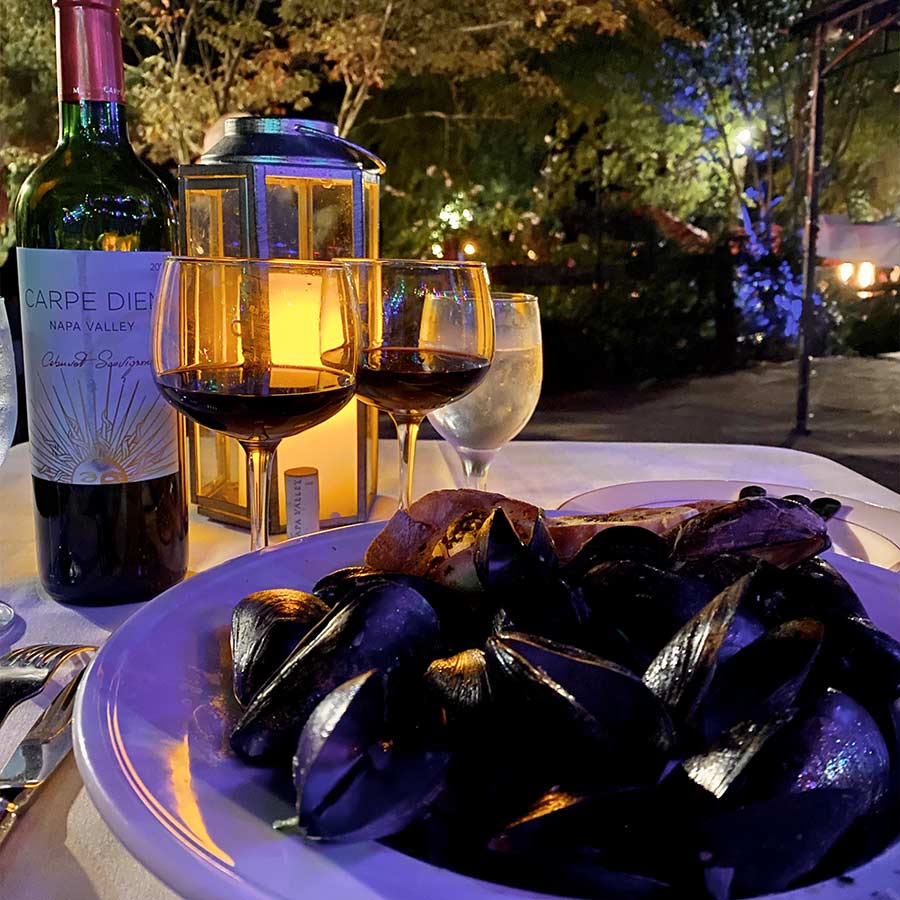 They have a great selection of seafood, pasta and wine paired with great hospitality service for a complete enjoyable dining experience. We shared the mussels to start, and I had the Steak Frites for dinner. 
While You're in the Area
If you're an outdoor adventure seeker, check out the Maryland Heights Trail in Knoxville, MD. It's about a 4.5 mile trail round trip from the information center. It's a pretty moderate-to-strenuous hike, but the view of the Potomac River from the overlook is worth the work – and you get a wide variety of history along the way. If you want a shorter hike, check out Weverton Cliffs which is only about a 1.5 mile hike, still with a great view. Some additional activities include Glenstone Museum or Great Falls, both in Potomac.
If you're looking for additional beverage locations, check out Sugarloaf Mountain Vineyards in Dickerson, and Rockland Farms Winery in Poolesville.
If you are looking for more food along the way you can check out The Hive Bakeshop in Brunswick, Rocky Point Creamery in Tuscarora, or Lock 72 Kitchen & Bar in Potomac.
Be prepared to spend some time in the car from each different destination, but enjoy it and make it part of the experience. Good music and some meaningful conversation are two great components of a successful road trip. If you're on a girls road trip, I love "Women's Empowerment Playlist", or if you're in the car with a friend or partner, "Fall Road Trip Playlist" has a wide variety of some great upbeat road trip music. Don't be afraid to veer off course to check out an overlook or add a spur of the moment destination. Bon voyage! 
---
Lead Photo: Lindsay Winn
Lindsay grew up in Frederick County and now resides in Baltimore County with her son Wyatt. She has a passion for food and beverages, and loves trying new places and experiences. Follow her on Instagram at @hungryfortidbits