Build the Perfect Roadside Picnic With Goods From These Markets In Maryland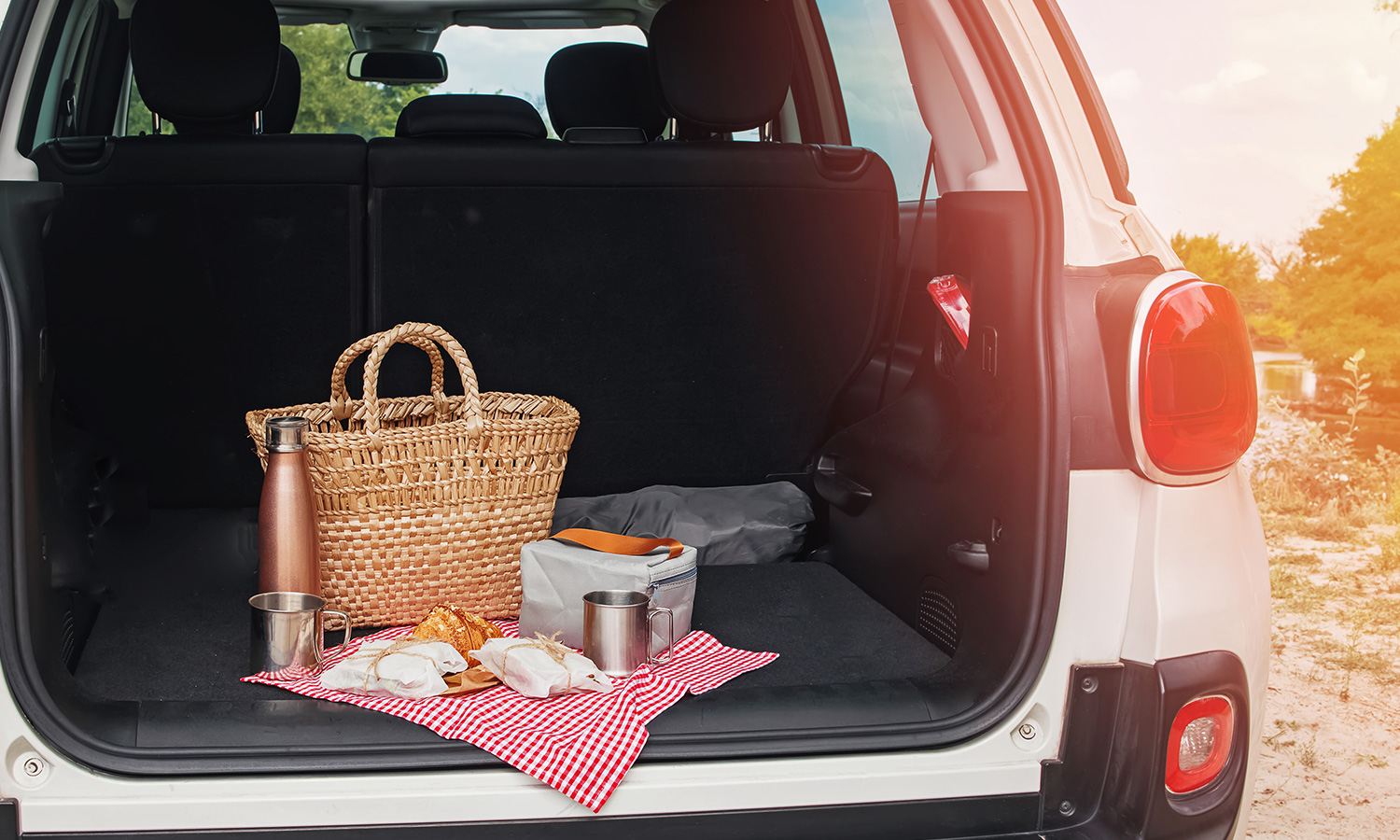 Do you hear that sound? The road is calling you to enjoy some outdoor fun across Maryland. Whether you decide to go for a hike, visit a park, or hit a drive-in movie, bring a picnic board and gourmet gear with you to maximize your enjoyment. Don't settle for a crumbly granola bar or a questionable convenience store chili dog — why not make your road snacks as special as your destination? These markets in Maryland are sure to have just what you need to craft and savor a seriously delicious picnic.
Chester River Wine and Cheese and Welcome Home: Chestertown
If you love cheese, wine, and all their tasty accompaniments, then Chester River Wine and Cheese will have you pinching your arm to see if you are indeed dreaming. This lovely shop in the Eastern Shore's historic Chestertown is a cornucopia of over 60 varieties of cheese, charcuterie, oils, jams, mustards, and more, all designed to pair with wines personally selected with love by the shop's owners.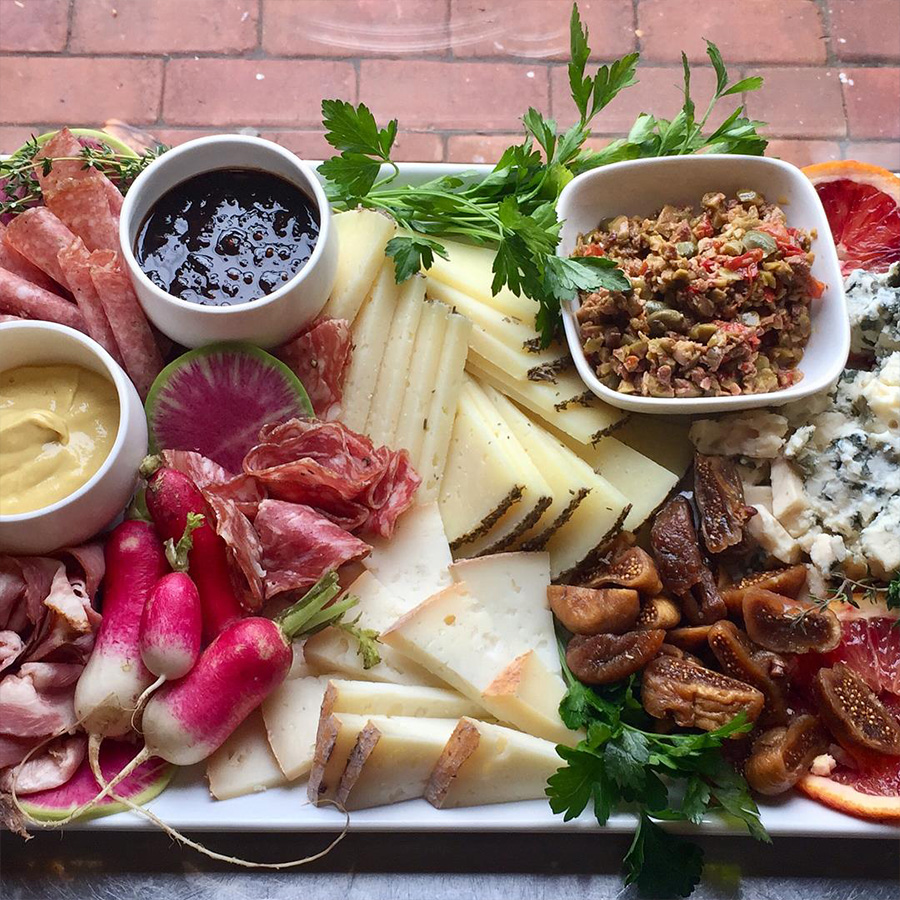 Overwhelmed by all the deliciousness and can't decide? They are happy to let you taste a cheese before purchasing or you can choose one of their perfectly curated Snack-Bags-To-Go, which includes bites for 2-4 people to enjoy with a special wine. Select rosé, red, or white options — the rosé bag pairs a light and bright bottle from Provence with fresh mozzarella, olive oil crackers, and savory tomato jam. Ooo la la!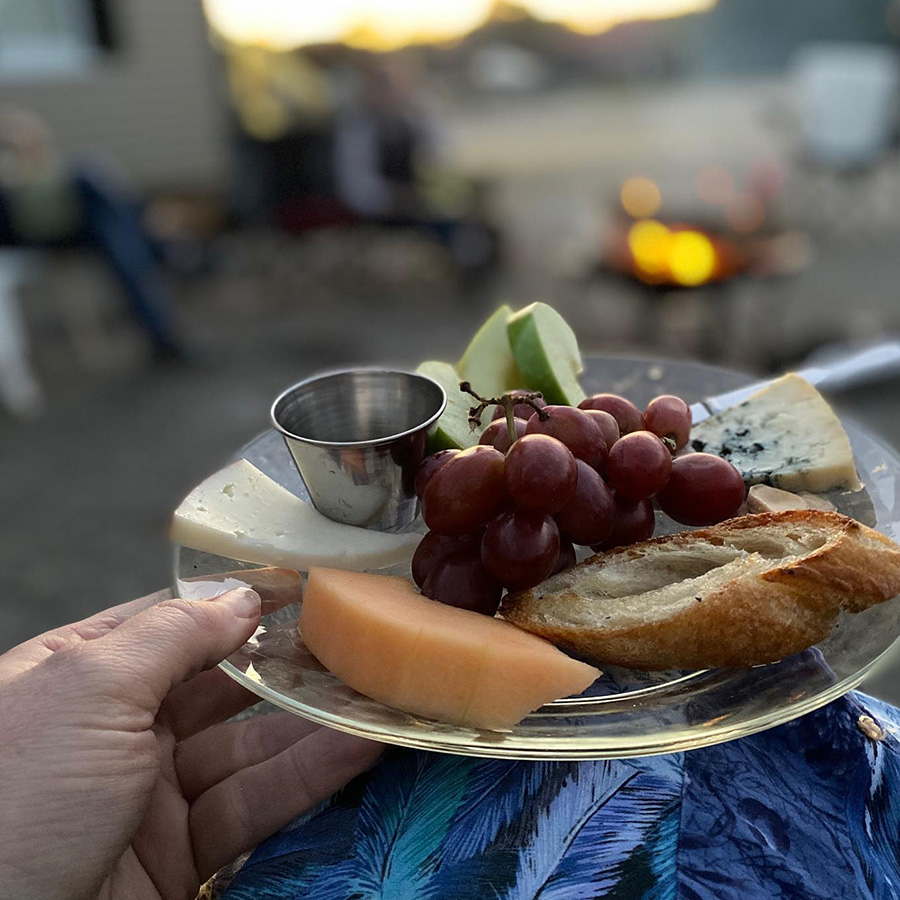 Step right next door to their sister home goods shop, Welcome Home, to pick up some snazzy picnic gear. Choose an eco-friendly cutting board made from bamboo or recycled materials, pick up a set of specialized cheese knives, and grab some crisp cloth napkins. Their well-curated selections will make your picnic look as good as it tastes. Don't be surprised if your future road trip itineraries are planned to build in a special stop to Chester River Wine and Cheese.
FireFly Farms: Accident and Baltimore
There is an artisanal cheese renaissance booming across the state. Western Maryland's FireFly Farms was the one to get it started, and they've been setting the bar high ever since. Founded in 2002, they use fresh, local goats' and cows' milk to handcraft all-natural, award-winning cheeses. Not only are their cheeses delicious, but their business model is environmentally and ethically driven to respect the animals, communities, and ecosystem.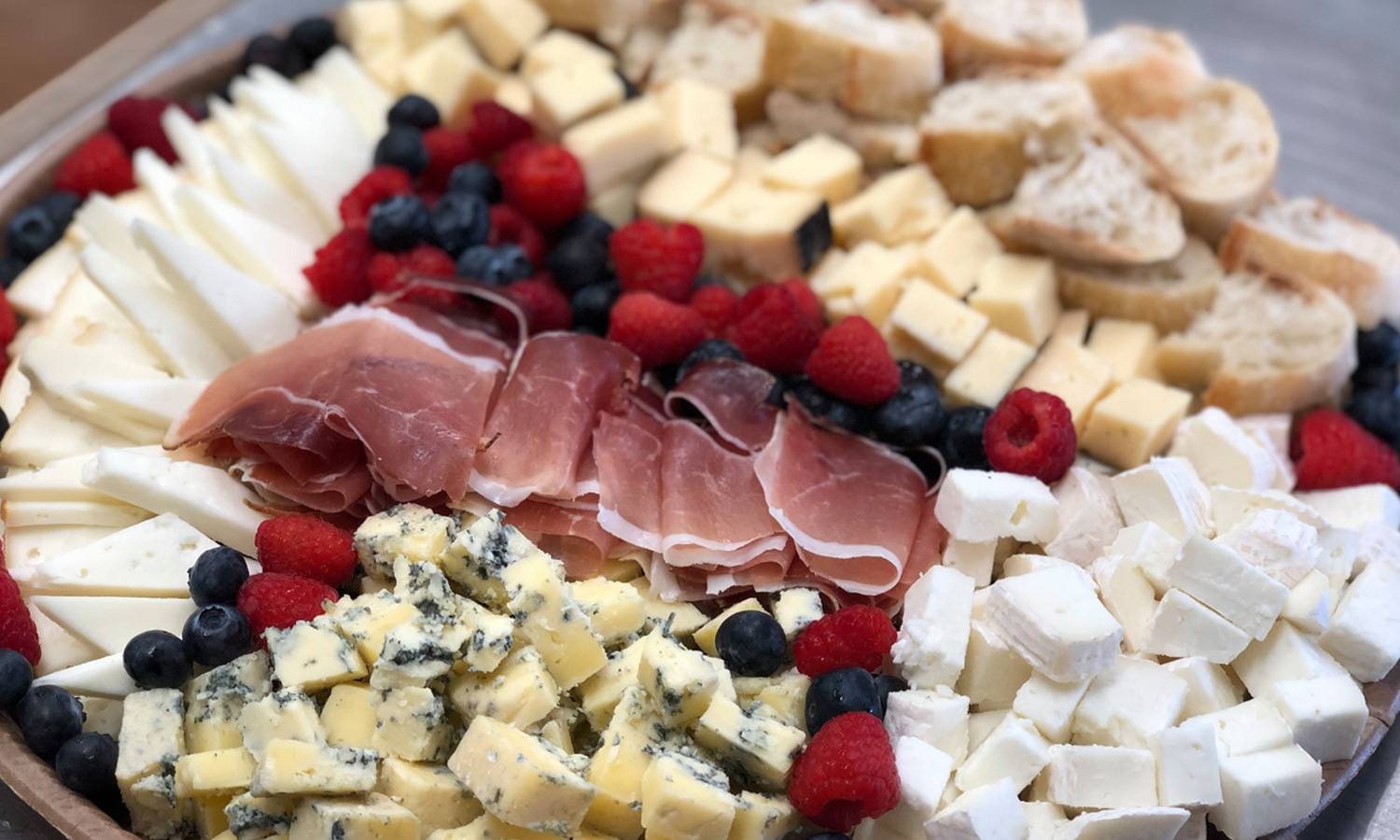 Sample their bloomy rind flagship cheese, Merry Go Round, or try the special Spruce Reserve version — remove the top rind and savor its gooey, fondue-like goodness encircled with birch bark. Fans of Spanish cheese should be sure to taste FireFly's Cabra LaMancha, and Francophiles must try their most award-winning cheese, the Valencay-style Mountaintop.
Stop into their market spaces in Deep Creek Lake or Baltimore for their delicious cheeses, fresh bread, honey, jams, and more. Keep your eye out for Maryland's own Meatcrafters charcuterie selections, like their Chesapeake pork salami featuring their twist on our famous Bay seasoning. You can also let the experts do the selecting for you — their to-go platter includes 3 kinds of cheese, charcuterie, antipasto, mustard, jam, nuts, pickled veggies, and a sliced baguette for 2, 4, or 6 people.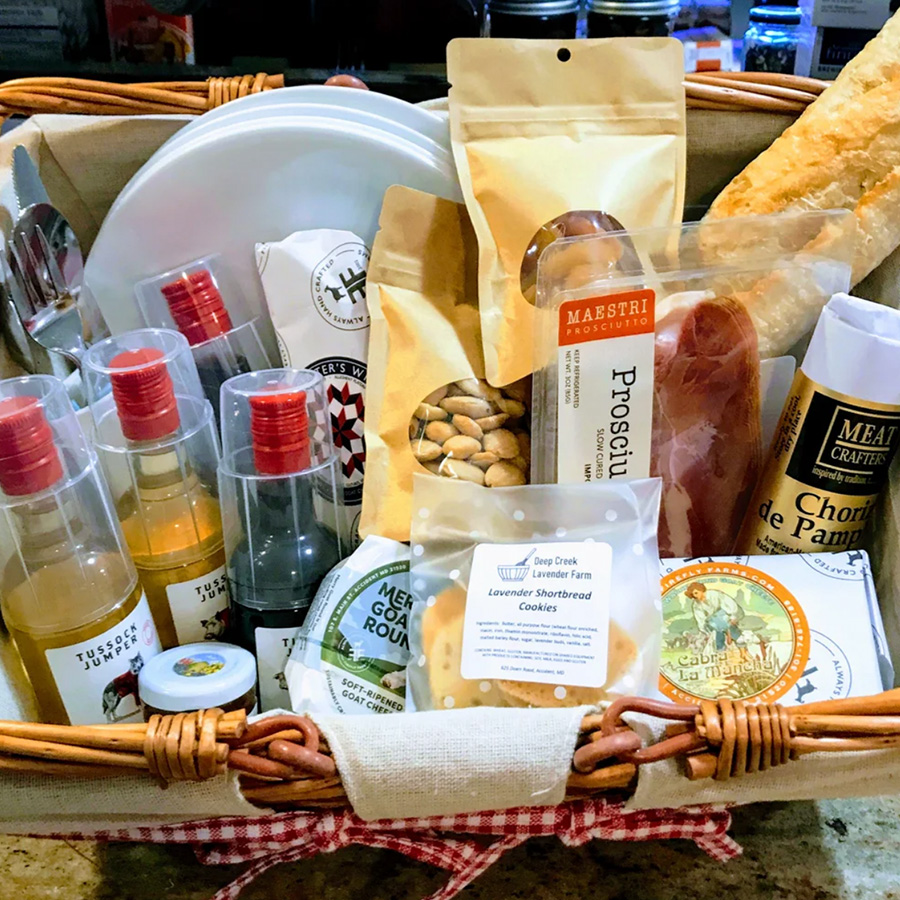 No matter what you choose and whether your picnic is by the Patterson Park Pagoda in Baltimore or along the shores of Deep Creek Lake in the mountains of western Maryland, it's sure to be delicious!
Firestone's Market on Market: Frederick
Downtown Frederick is a culinary hotspot, and Firestone's Market on Market lets you take your gourmet goods on the road. Firestone's Tavern has been a fixture in the downtown dining scene for years, offering top-notch dining in a beautiful historic setting, and since 2006, the Market lets you bring the high-quality components home. In addition to their delicious snacks and accoutrements, choose from over 100 varieties of micro brews and wines. They also bake perfectly crispy baguettes daily — what better base for their top-quality local and international cheese selection?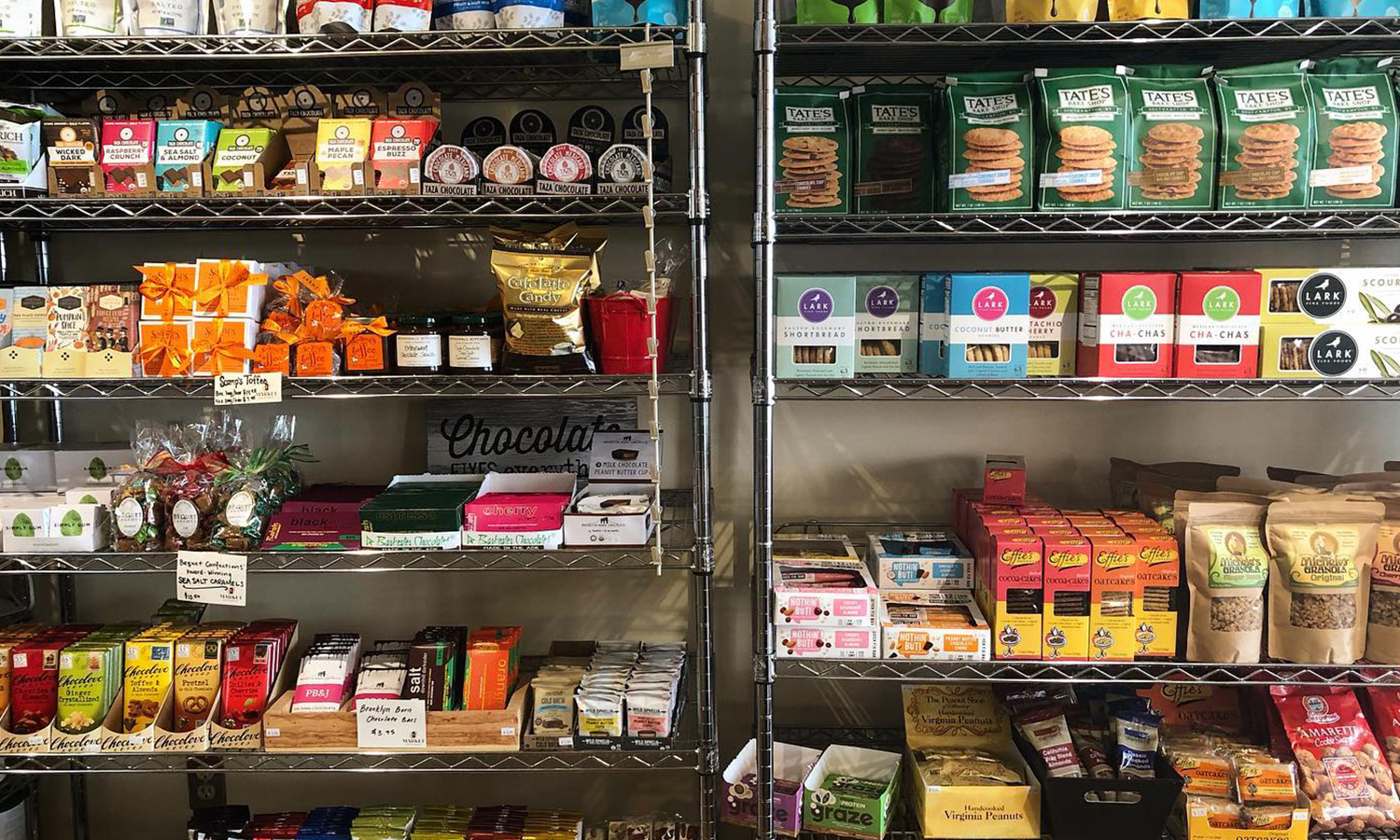 If you're hungry and in a hurry, you can also opt for one of their amazing sandwiches to go; The Washington Post proclaimed their house-made pastrami "worth the drive." And no need to leave out your furry family members, either – grab some of Frederick's all-natural Bare Bites for dogs or cats before you hit the road. Peruse Firestone's Market for kitchen accessories and products.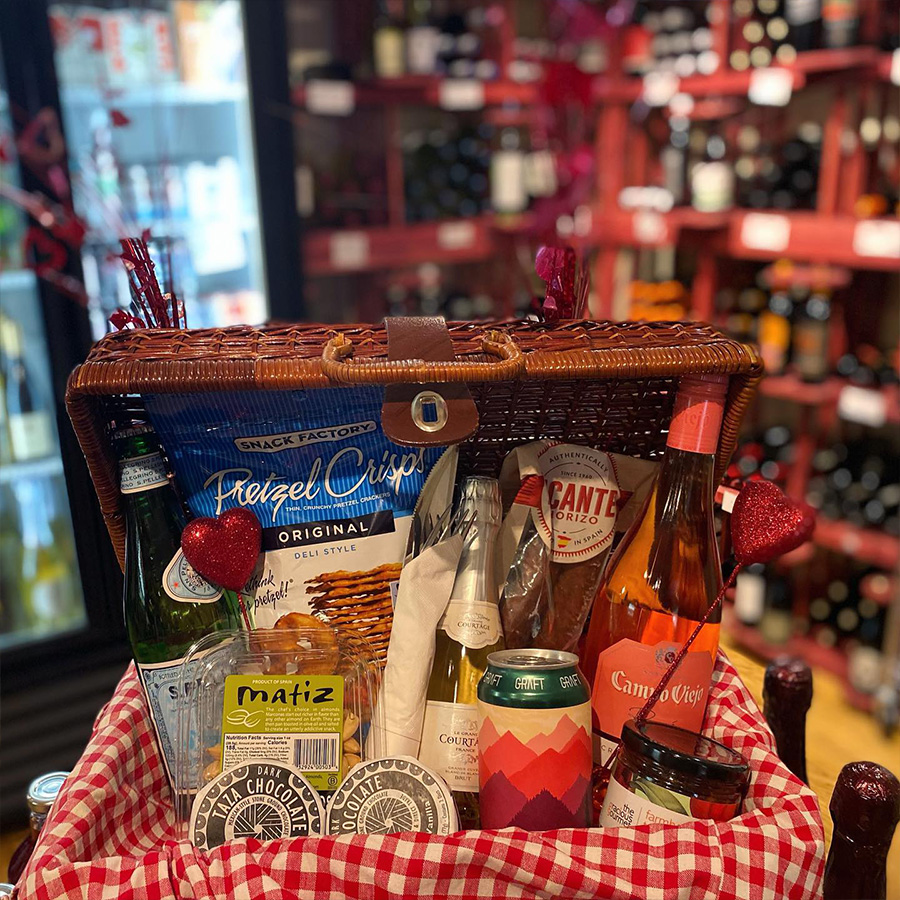 Set up your picnic in one of downtown's lovely parks or take a little drive to the mountains and savor Firestone's fabulous flavors along with the view. If you opt to stay downtown, expansive Baker Park offers playgrounds, picnic pavilions, and picturesque shady spots along lovely Carroll Creek.
Gemelli's Italian Market: Gaithersburg
You may not be able to take a road trip to Italy from Maryland, but you can drive to Gemelli's Italian Market in Gaithersburg for its soulful, traditional flavors, no passport required. This family-run market features international and domestic food products with authentic flavors, from Italian wines and sodas to spices, pastas, snack foods, and more. The delightful space is a feast for the eyes as well, with rows of vibrant wine labels, pasta packages, and hanging salumi.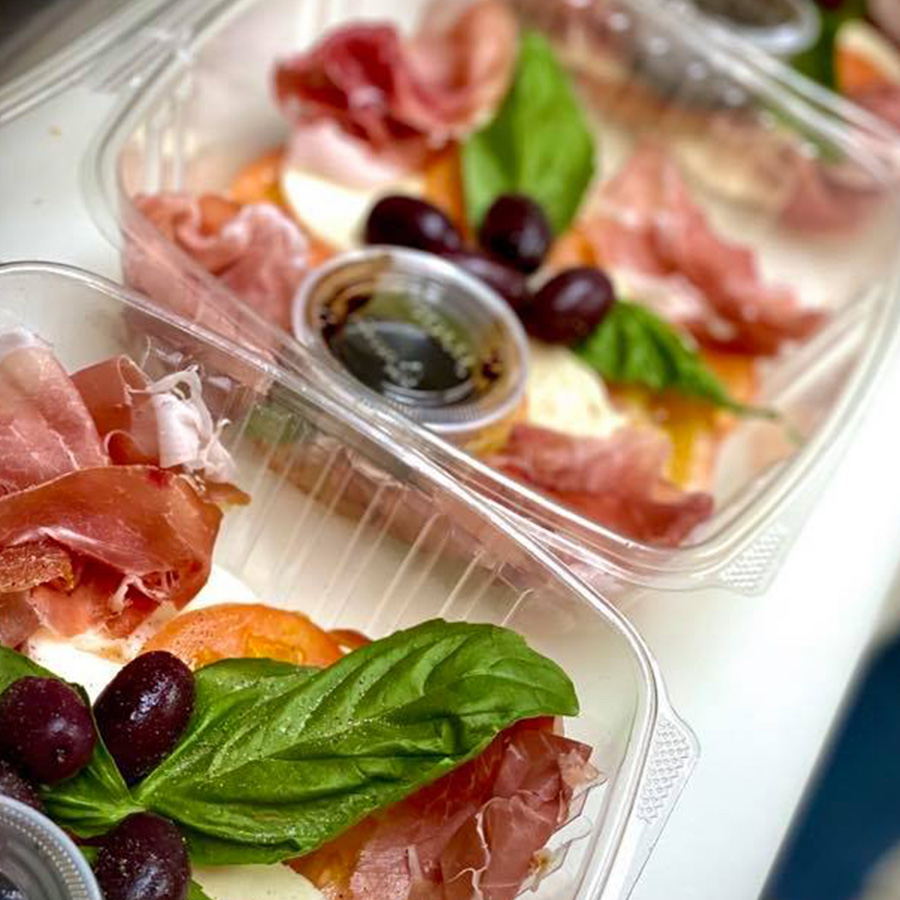 Shop their grocery area for olives and crisp breadsticks and their deli counter for cheeses, antipasti, and meats for your roadside picnic, like their lovely rosemary ham and some provolone. And if you're in the mood for something more substantial, Gemelli's has hot and cold subs, woodfired pizza, and creamy gelato. Try their tasty tacchino (turkey) sub: roasted turkey, smoked mozzarella, sun-dried tomatoes, and basil mayo on a warm crusty roll. Need a pick-me-up before getting back on the road? Order a shot of authentic Italian espresso to energize you and grab a sweet treat like homemade cannoli or some chewy and nutty nougat. Enjoy your picnic lakeside at nearby Seneca Creek State Park. Molto delizioso!
Vaughan Cheese: North Beach
Vaughan Cheese owner Megan Vaughan's serious culinary foundations began at the Culinary Institute of America and the Michelin-starred NYC restaurant scene, and now she's bringing outstanding artisanal and farmstead cheeses to the Chesapeake Bay's western shore and beyond. Vaughan Cheese's offerings are currently available online and at North Beach's weekly farmer's market. Order ahead for your road trip, stop by the farmer's market to stock up, or build a private cheese tasting event into your getaway.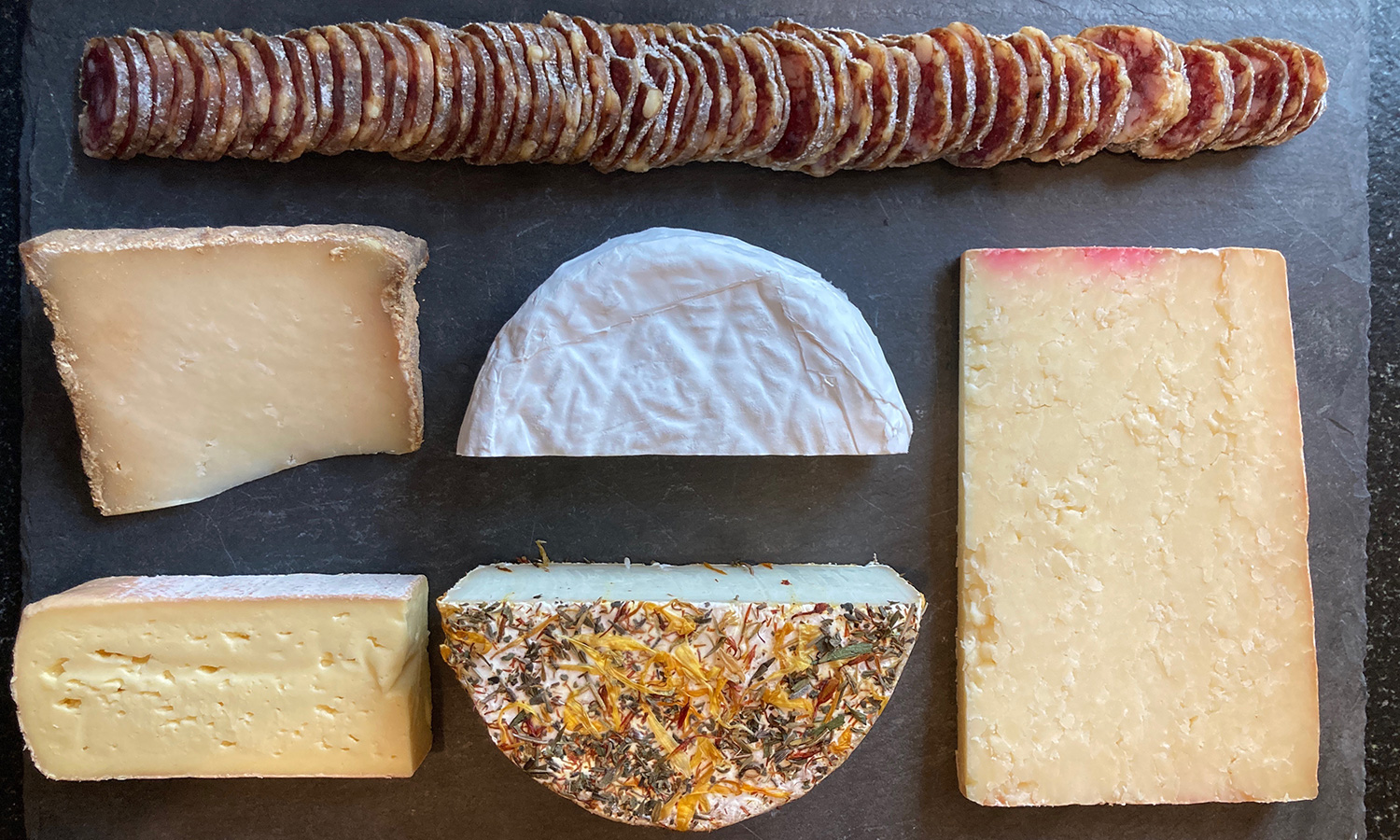 Try Baltimore's own Infused Spreads' strawberry lavender jam atop a bloomy cheese or sample one of the local honeys they carry drizzled over cheese. Vaughan Cheese carries the perfect partners for your fromage. With a shop coming soon to the adorable community of North Beach, I know I'm looking forward to a road trip and plan to check out their All About Maryland flight, featuring cheeses exclusively from the Free State.
Cheese Galore and More: Baltimore
Cheese Galore and More brings amazing domestic and international cheeses, fresh bread, and gourmet grocery items to Charm City. This Federal Hill shop is packed with a plethora of options to build your picnic — be sure to try their popular Asiago Spread. You can also opt for one of their themed boards with pre-selected options: Over the Top cheese, Meat Lovers, or Nibblies. 
Cheese Galore also has paninis, sandwiches, soups, and salads if you'd like to pick up something a bit more composed to fuel your road trip. I'd have my eye on their Fed Hill panino, featuring World Cheese Awards champion Prairie Breeze cheddar and fig spread on crispy sourdough. Be sure to see what specials are on offer — you may be lucky enough to enjoy their oysters on the half shell or grilled. And while you're there, check out their selection of cheese boards and cheese knives to upgrade your picnic accessories.
Tastings Gourmet Market: Annapolis
If your travels take you to the Annapolis area, stop into Tastings Gourmet Market for seriously gourmet goodies. They've been stocking a dizzying array of local, national, and international cheeses, meats, snacks, and accompaniments for over 14 years. In fact, Tastings grew out of the owner's longing to find the delicious food products from her travels in Europe here at home.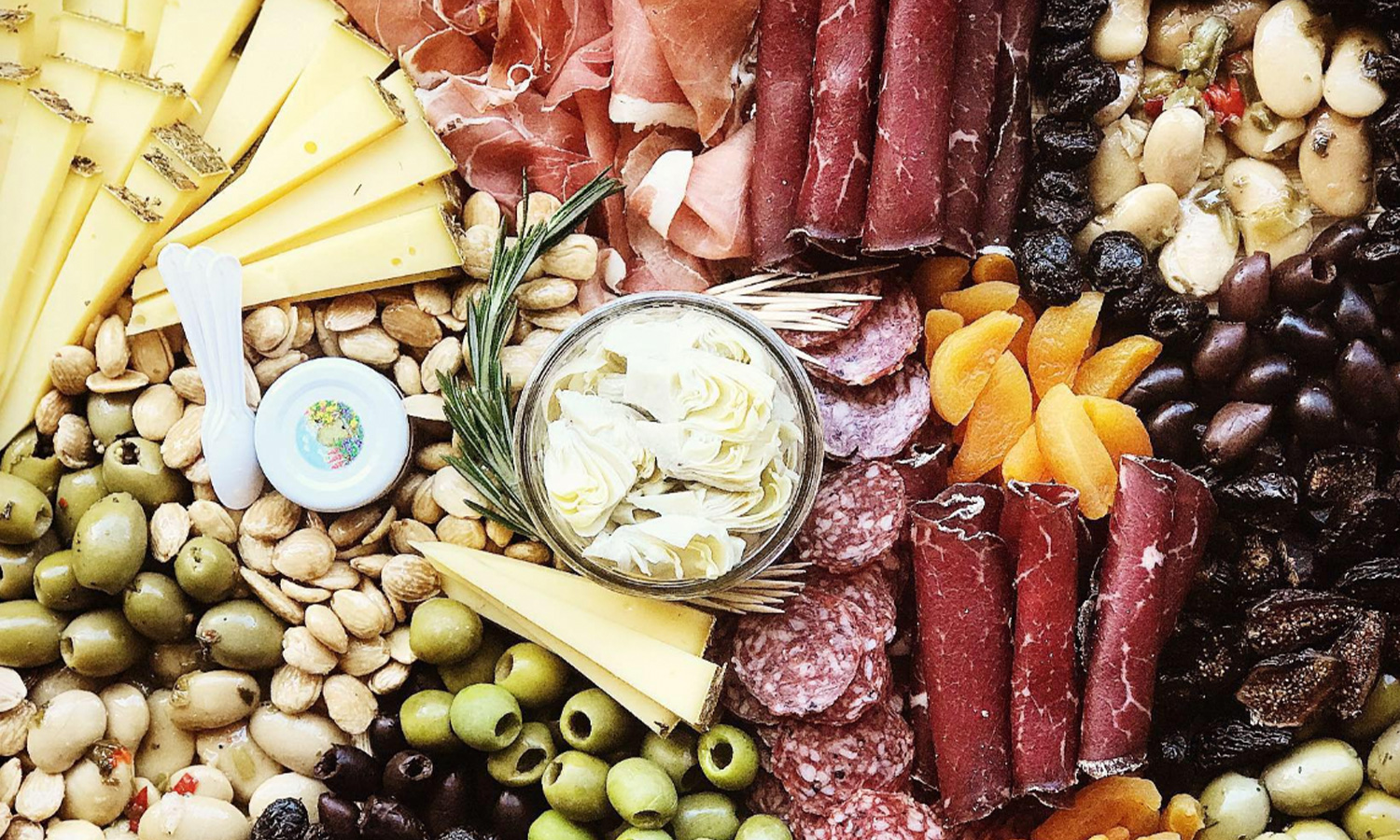 You can find the fixings for a simple and sensational picnic here, but why not show off a bit? Max out your picnic with caviar, duck confit, or truffle mousse. Consider picking up a portable raclette grill for gooey, melty cheese goodness wherever the road takes you. The Boska Partyclette uses the heat from tea lights to transform wedges of Raclette (or any kind of meltable cheese) to molten magic — sure to strike picnic envy in the heart of mushed PBJs everywhere. End your picnic on a sweet note with Parisian Comptoir du Cacao dark chocolate or the creamy Swiss Milkboy milk chocolate, crafted from the milk of cows grazing high in the Alps.
Whether your picnic is in your backyard or on the other side of the state, you can make it memorable with the offerings at these gourmet markets in Maryland. And if you're new to the world of gourmet cheese, the staff can help you find cheeses and combinations you'll love. I'm ready to pack my trunk with a cooler and a blanket and let one of these shops' experts craft a roadside picnic to remember. 
---
Lead Photo: Shutterstock
Christine Rai is a funky professor, writer, and artist who lives in Montgomery County with her family. She loves discovering fab flavors, exploring cool places, and savoring learning. Follow her adventures at www.christinerai.com.