Take the Show on the Road: 5 Must-Visit Theaters in Maryland

In my mind, there is no equal to the experience of live theater. I look forward to any performance for days ahead of time: the thrill of getting dressed up and going out to eat before showtime, the anticipation buzzing around the theater as patrons find their seats and peruse the program, the swell of music as the curtain rises. For the next few hours, my theater-mates and I will play witness to a performance that will alternately entertain and transport us. Below are five theaters in Maryland where you and your family can experience the thrill of a live show.
Hippodrome Theatre at the France-Merrick Performing Arts Center—Baltimore
I still remember my awe after seeing Les Miserables on Broadway back in high school. Fortunately for Marylanders, there is no need to make the trek to NYC—you need only to journey to the Hippodrome Theatre at the France-Merrick Performing Arts Center in West Baltimore. Blockbusters like Dear Evan Hansen, Hairspray, Mean Girls, and Hamilton are on their docket for 2022, along with musical groups Boyz II Men and Postmodern Jukebox.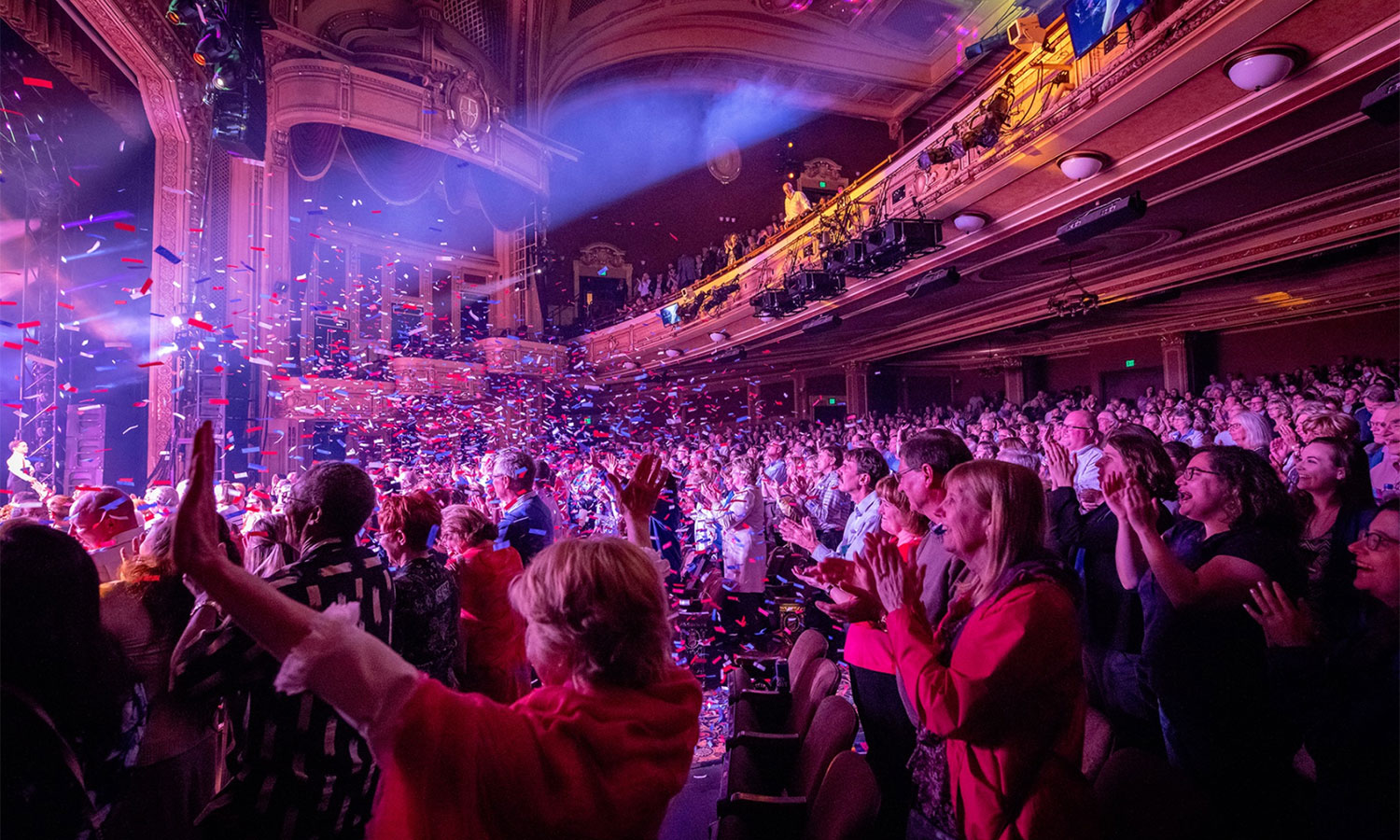 A night at the Hippodrome harkens back to the nineteen-teens when city dwellers would pile into the theater to delight in vaudeville or a silent movie. By mid-century, performers like Frank Sinatra and Bob Hope were trodding the boards. The Hippodrome was designed by Thomas Lamb, a preeminent architect with a star-studded roster of structures, including Madison Square Garden. Now one of only three surviving theaters in Baltimore's once-thriving arts and entertainment district, the opulent theater is crowned with an original Greek mythology mural over the stage.
Make it a road trip: Grab a bite before or after the show at one of the several restaurants surrounding the Hippodrome on North Eutaw Street.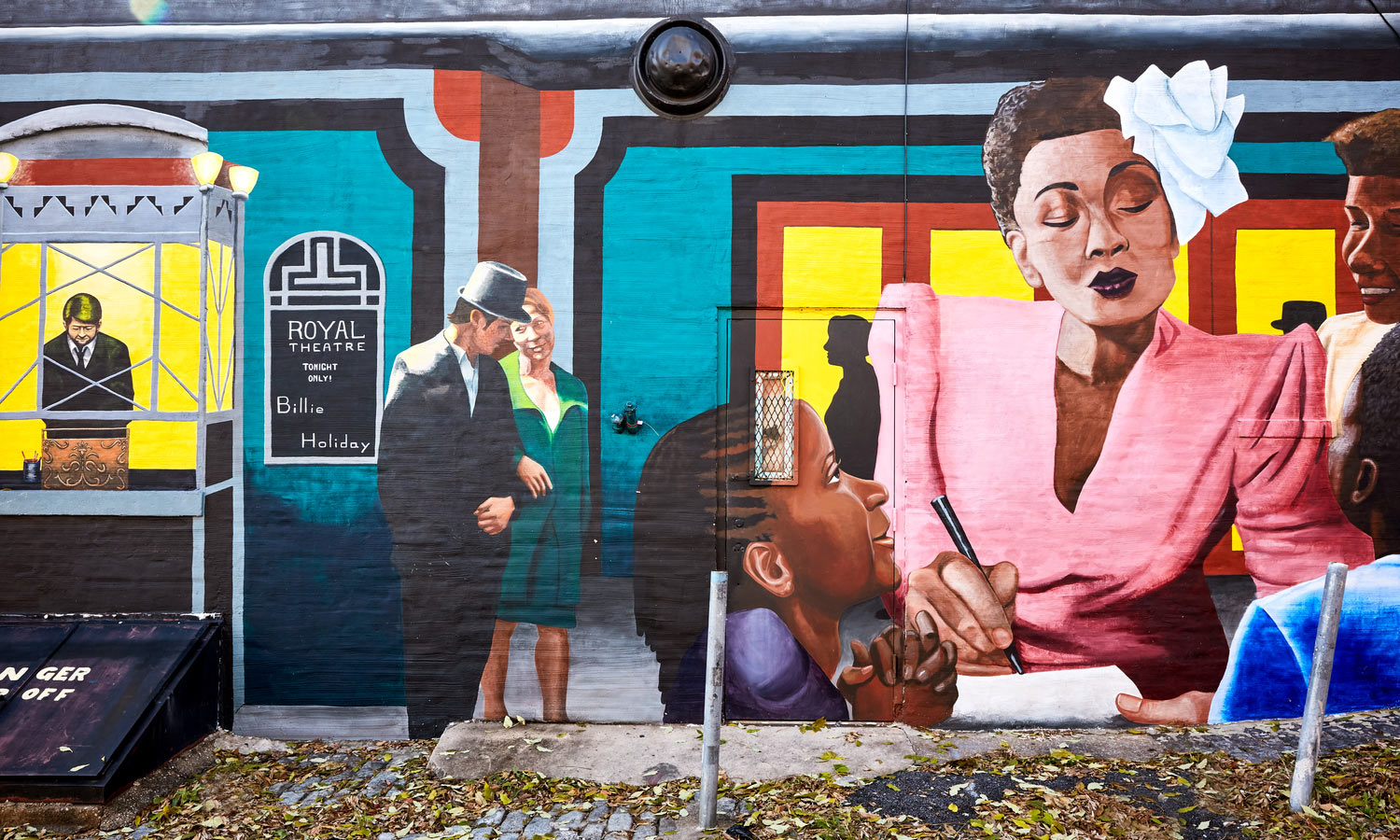 Get into town early to explore African American history in the city. Did you know Billie Holiday grew up in Baltimore?
Toby's Dinner Theatre—Columbia
Dinner and a show is the ubiquitous evening out— at Toby's Dinner Theatre in Columbia, you get both experiences in one!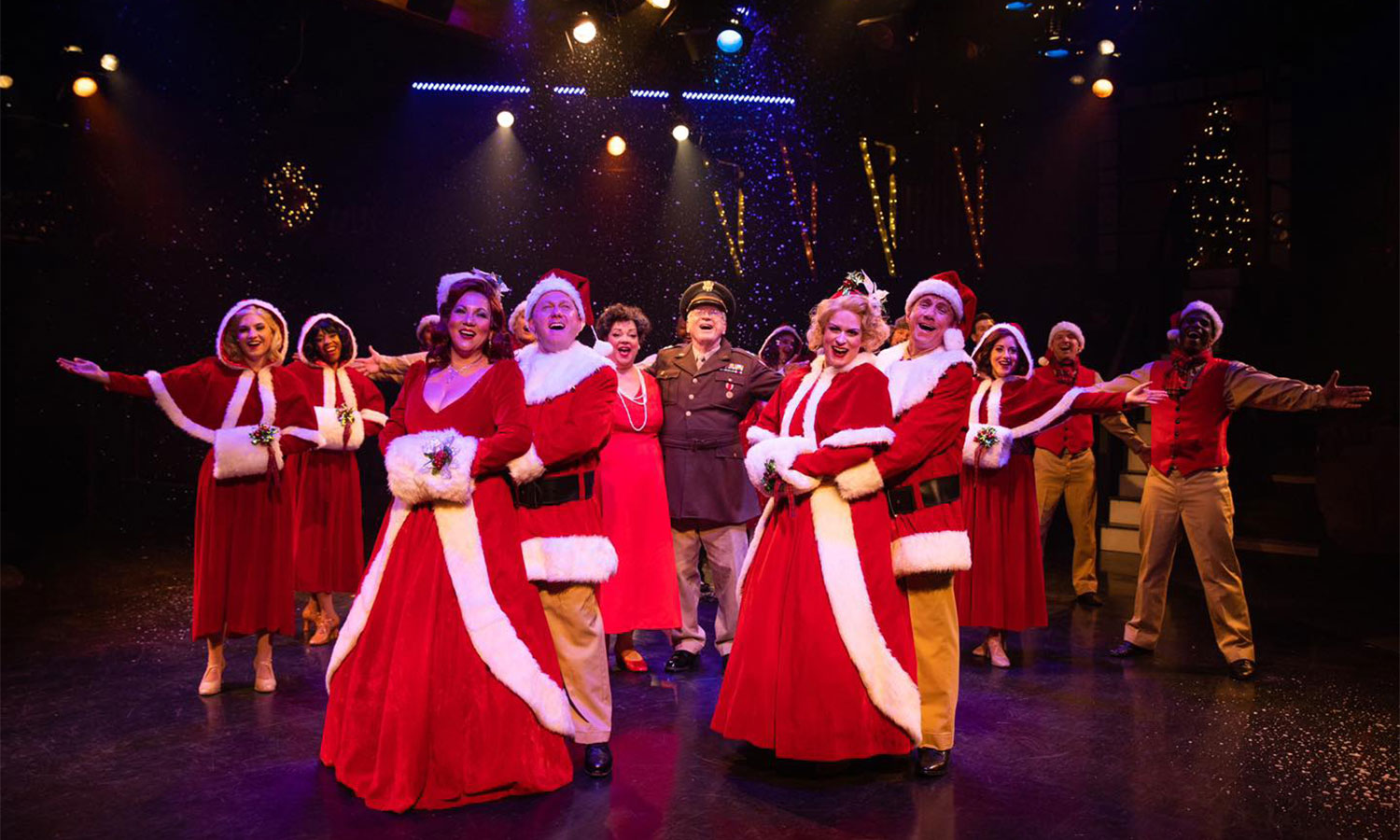 Toby's Dinner Theatre puts on several musicals a year "in the round," a term that means the audience surrounds the stage on all sides. Diners fill their plates at a buffet before the show starts. The menus are subject to change, but the extensive list of specialty cocktails and desserts (including a make-your-own ice cream sundae bar) is always available. You can also opt for brunch before a matinee performance.
Staff clears the buffet set-up once everyone has had a chance to get food; then the show begins! Featuring a live orchestra and the performers who just moments ago were serving you, Toby's presents adaptations of today's most popular musicals, including the upcoming Monty Python's Spamalot, Rocky, and The Spongebob Musical.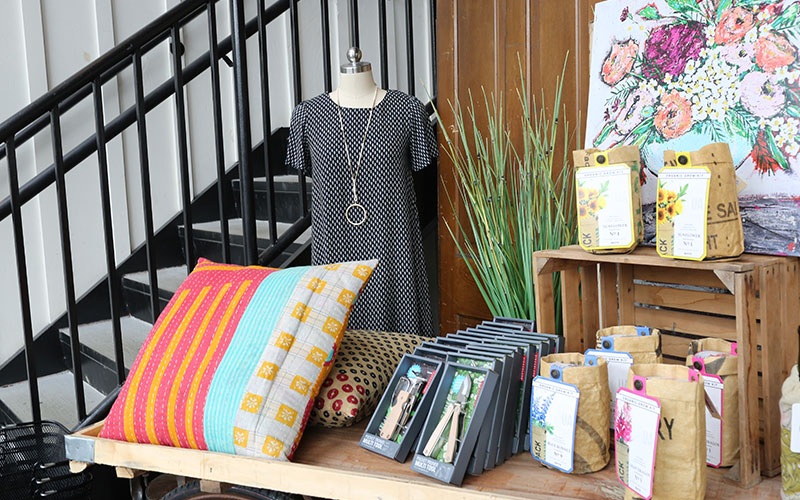 Make it a road trip: Since you will be well-fed at Toby's, spend the rest of your day shopping in nearby Historic Ellicott City or Savage Mill.
The Music Center at Strathmore—North Bethesda
Several professional music groups call The Music Center at Strathmore home: the Baltimore Symphony Orchestra, the National Philharmonic, and Washington Performing Arts present a rotating schedule of top-notch musical performances from the Music Center's main stage. The venue is only 16 years old, with soaring glass walls, warm wood accents, and a reputation for the best acoustics in the region.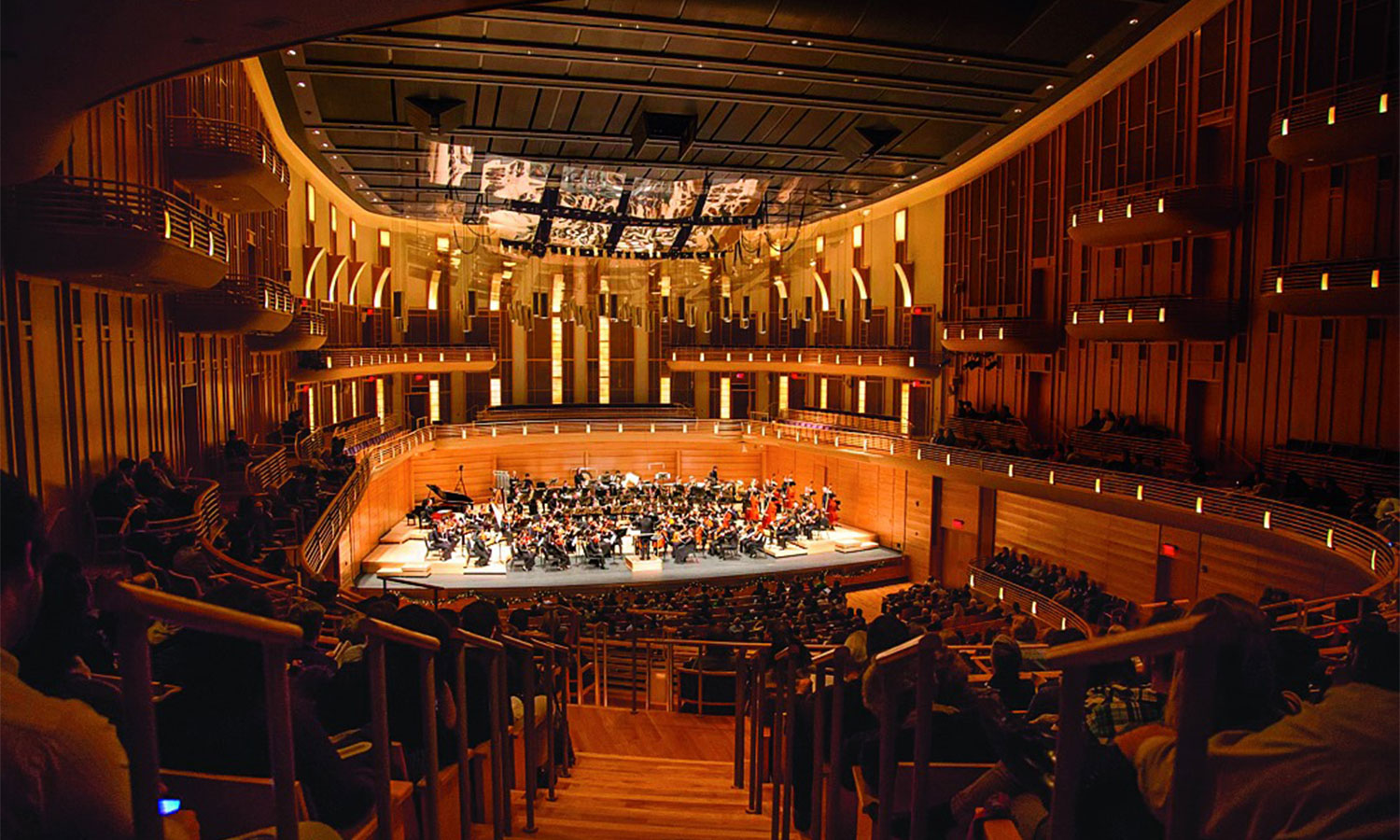 Strathmore is also a stop for popular touring groups like Philadanco! and Jazz at Lincoln Center with Wynton Marsalis as well as presentations by legends like Ira Glass, David Sedaris, and Jeff Goldblum. 
Make it a road trip: Visit the 1899 colonial revival mansion on the Strathmore campus, which served as the original arts venue before the construction of the Music Center and still hosts small concerts and art shows. The mansion also hosts an Afternoon Tea, featuring a signature blend and a light lunch, while local chamber musicians provide ambient music. If you cannot secure reservations for the popular Tea, there are several restaurants nearby to serve you before or after your show.
Maryland Ensemble Theatre—Frederick
The smallest of our featured theaters in Maryland, Maryland Ensemble Theatre (MET), is housed in the basement of the former Francis Scott Key Hotel and seats only 100 patrons. However, their black box theatre gets you up close and personal with the actors, allowing you to see their facial expressions in a way you never can in larger venues. The acting ensemble is drawn mainly from the Frederick community, increasing the likelihood you will see your favorites pop up in productions again and again.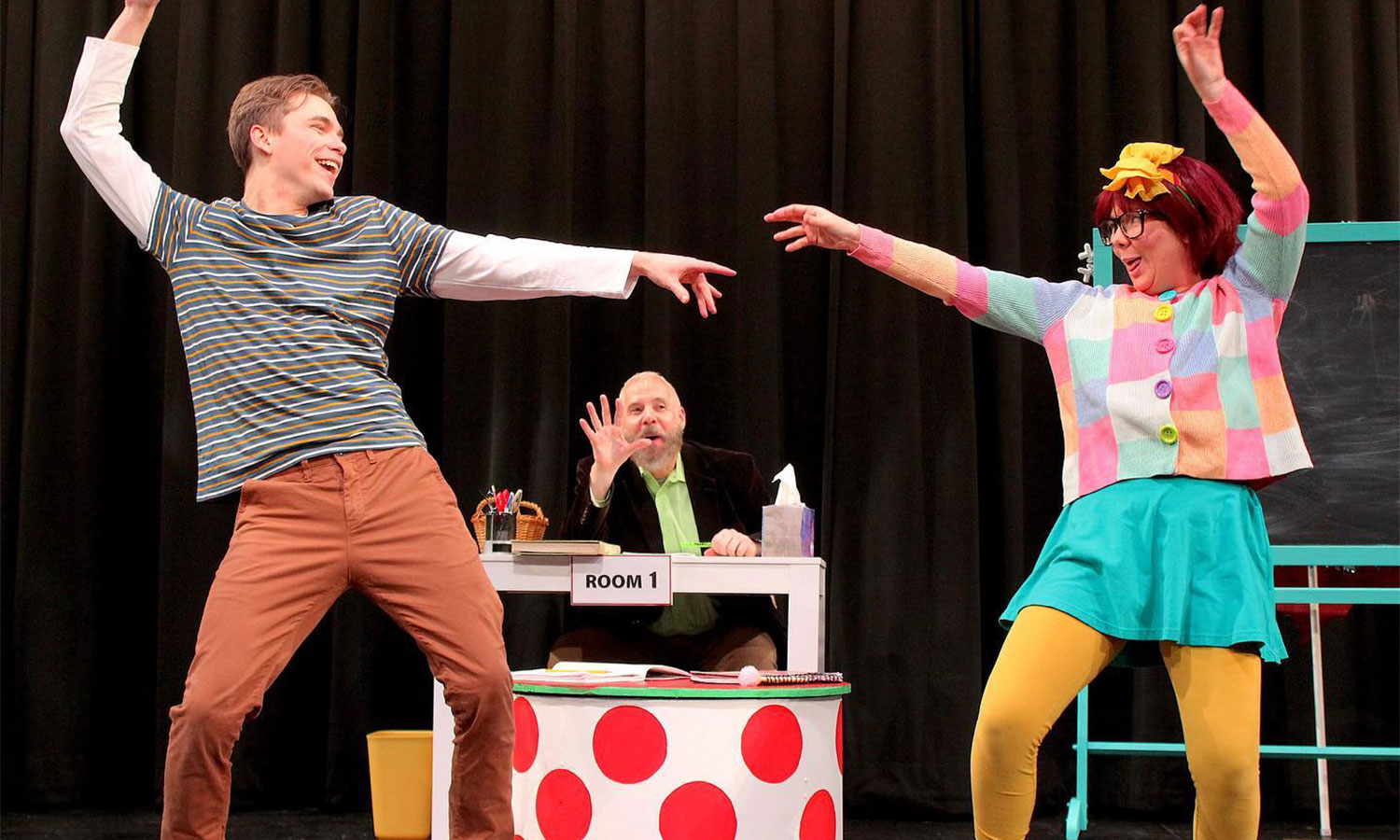 The MET performs both professional and original works and produces several shows geared for younger audiences each season. Mainstage productions this spring include Detroit '67, a dramatic look at the Civil Rights movement, and Meteor Shower, a comedy written by Steve Martin. Most Friday nights feature the rotating live improv groups Oh Crit! and The Comedy Pigs, who take suggestions from the audience and make up dialogue on the spot. It's a treat to watch audience members try to stump them and witness the actors rise to the challenge.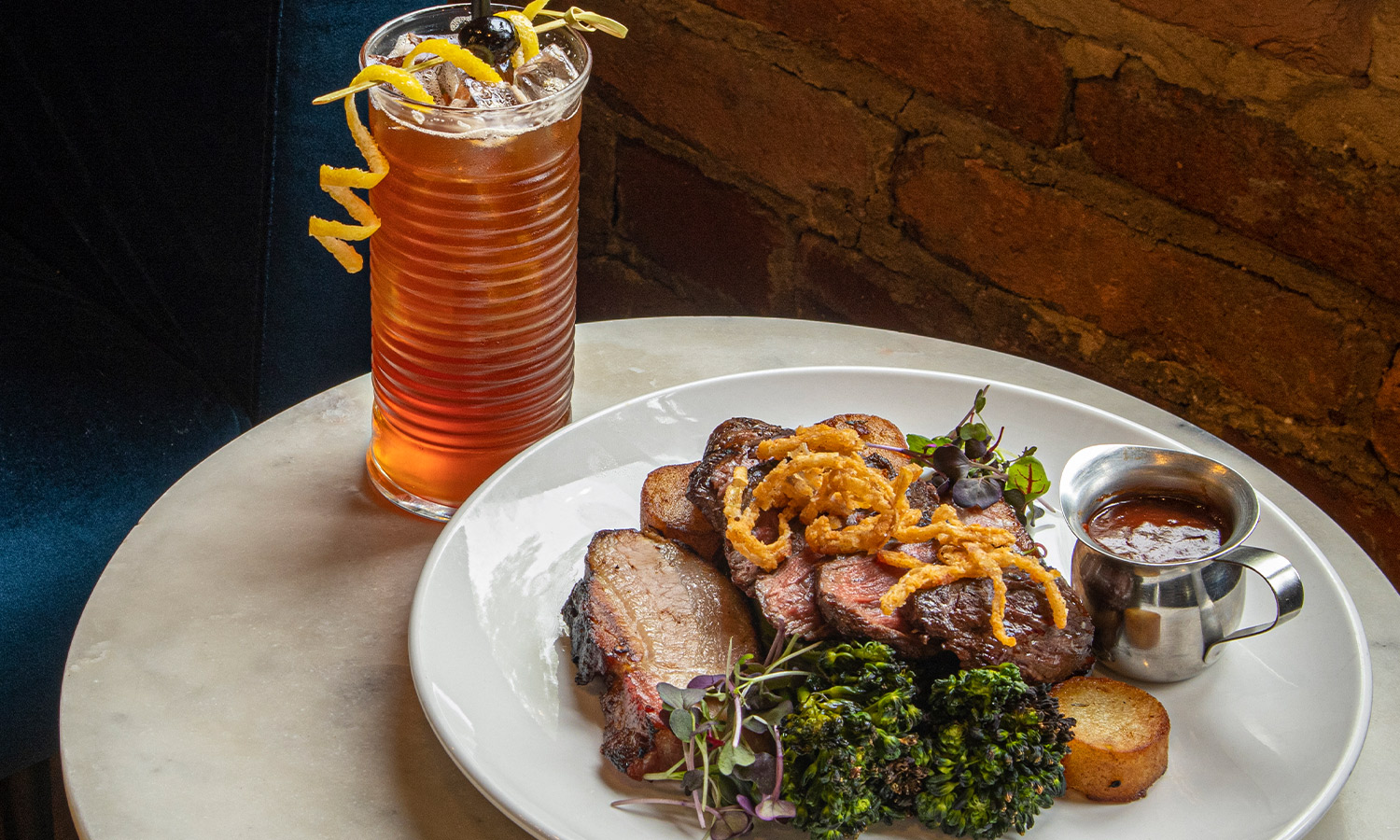 Make it a road trip: The MET is located in historic downtown Frederick where you'll find a variety of restaurants in addition to art galleries, shops, and public art.
The Maryland Theatre—Hagerstown
Also designed by Lamb, the Maryland Theatre recently reopened its doors after an extensive rehabilitation that restored it to its original 1915 footprint. The historic auditorium and stage retain much of their neoclassical and Art Deco details and are still being put to good use today.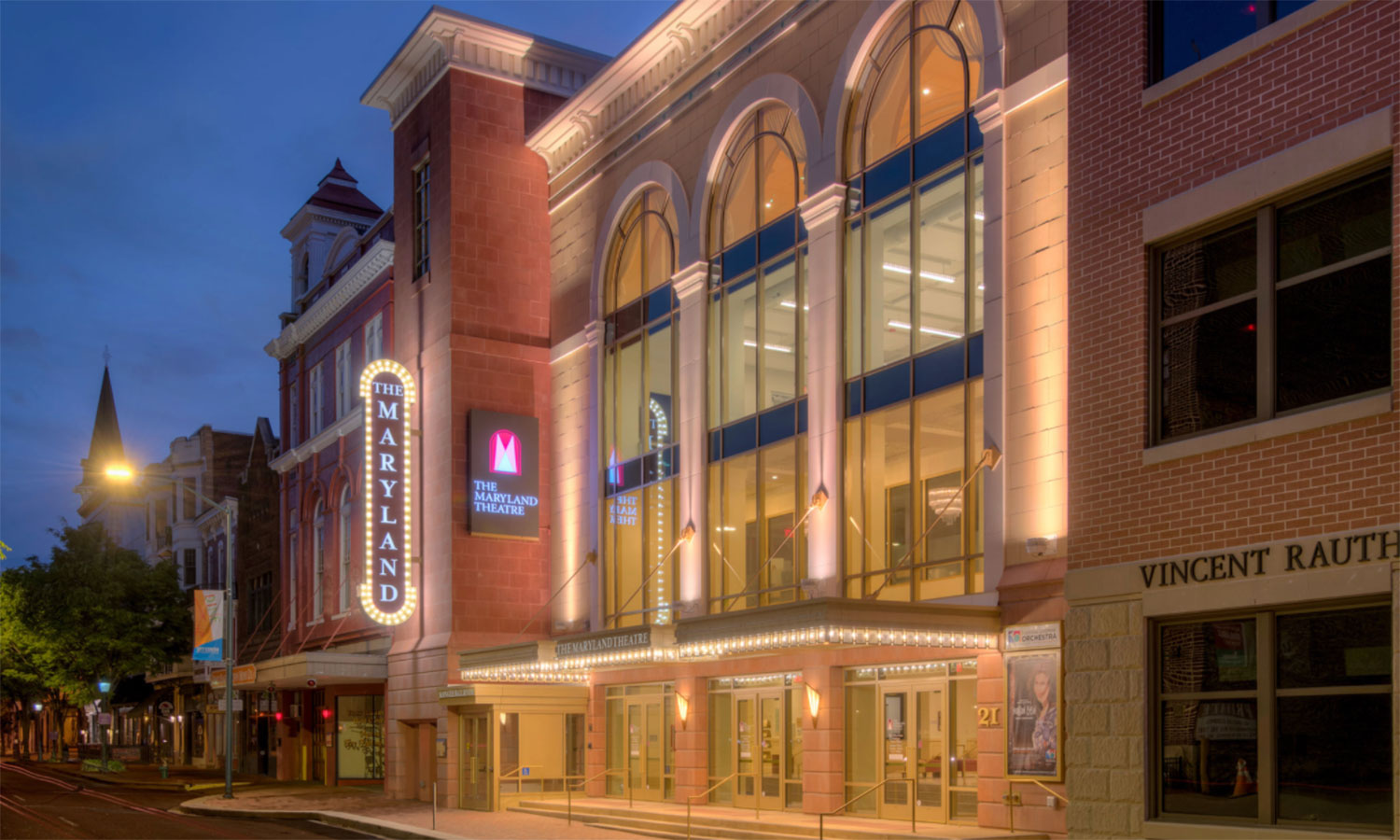 The anchor of Hagerstown's Arts and Entertainment District, the theater hosts shows for all tastes, including concerts, plays, and musicals by traveling groups, as well as local talent like the Western Maryland City Ballet Company, Barbara Ingram School for the Arts, and the Maryland Symphony Orchestra. Upcoming 2022 shows at this landmark include The McCartney Years, Dwight Yoakam, and Something Rotten: The Musical.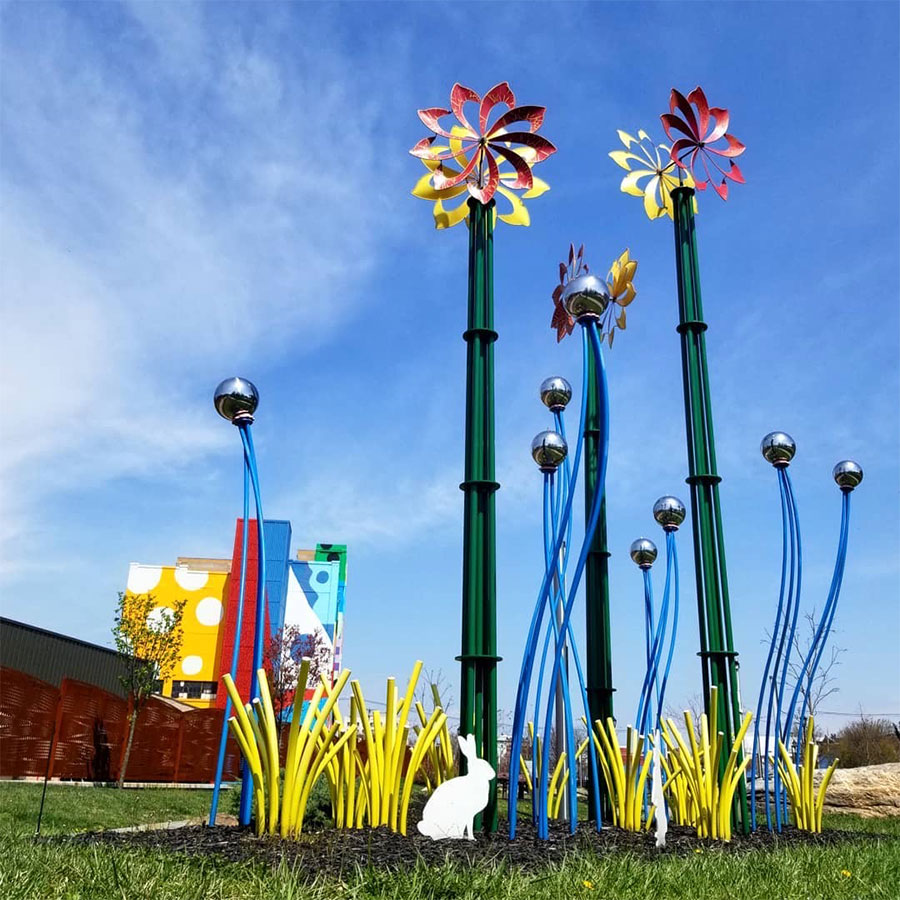 Make it a road trip: Follow Hagerstown's Cultural Trail, which connects scenic City Park to the Washington County Museum of Fine Arts. Grab dinner before your show at 28 South, or have a drink at Meinelschmidt Distillery, both located across the street from the theater.
Before you go:
Please note that most theaters currently require patrons to provide proof of vaccination or a negative COVID test within 72 hours of attendance and require face masks. You should check your theater's specific guidelines before purchasing tickets.
---
Lead Photo: The Music Center at Strathmore
Heidi Glatfelter Schlag is a marketer, history lover, and traveler who can often be found exploring museums, parks, small towns, and farms. She founded Culture-Link Communications, where she helps local nonprofits and small businesses build their brands. Heidi lives in Frederick, MD, with her husband and two dogs.