Books Set in Maryland That Will Inspire Your Next Trip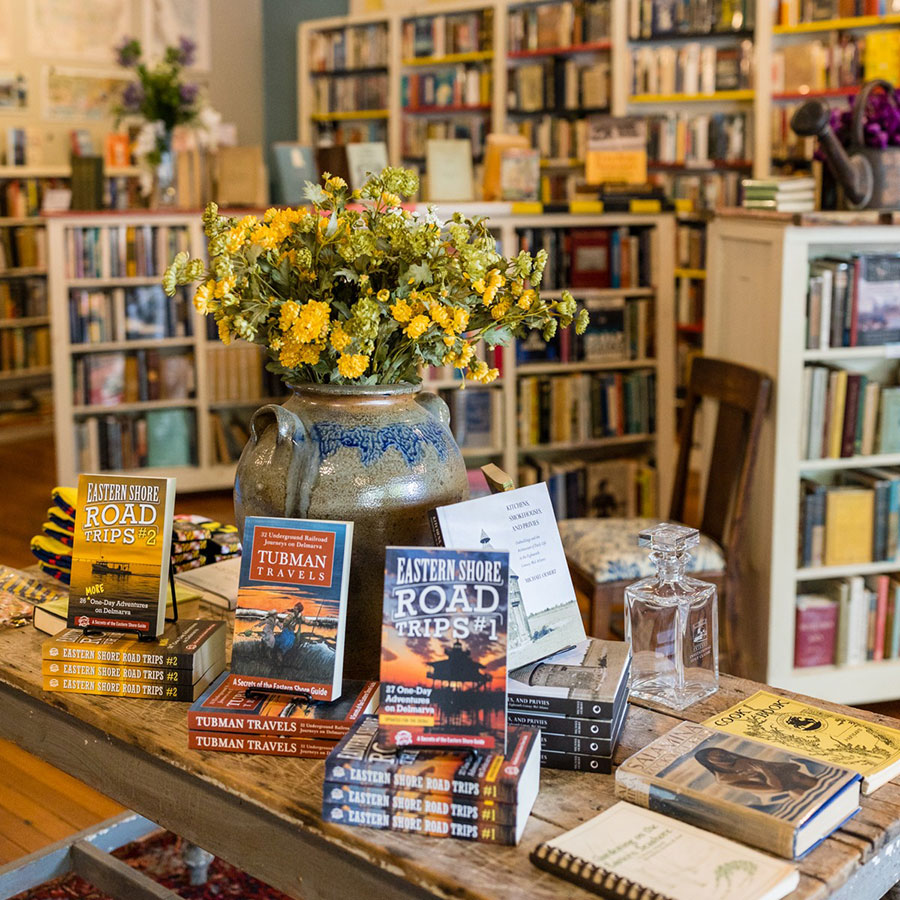 Have you ever read a book set in a particular destination and it made you want to get in your car and see the place for yourself? We've paired a handful of books set in Maryland (there are many more!) with ideas on what to do when you visit. Tuck a book into your bag and fill up your gas tank—it's time to hit the road.
Read: Tracks by Maria Grosskettler
Visit: Berlin
Set in Berlin, Maryland, on the Eastern Shore, Tracks is a middle grade mystery read. Berlin's rich history lends itself perfectly to this novel about a 12-year-old girl and her friend who piece together clues of a half-century old missing person case, replete with old train tracks, a haunted hotel, and encounters with a famous actress.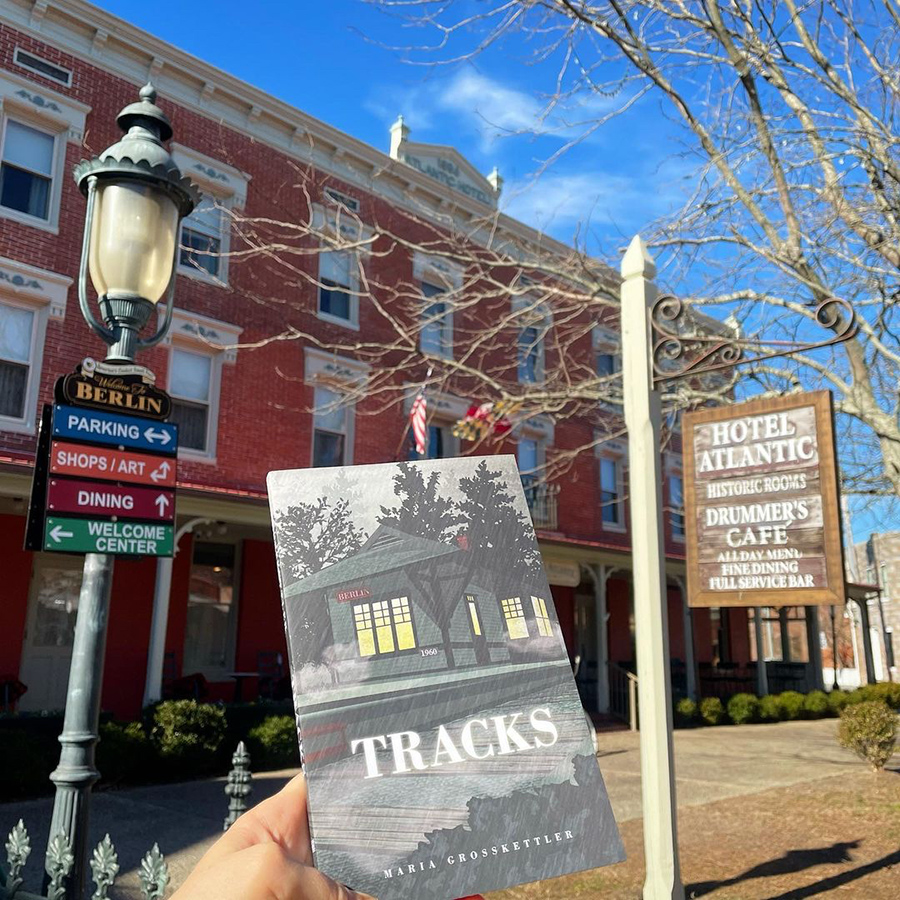 If you decide to visit Berlin, pick up Tracks and other books by local authors at The Greyhound Bookstore, poke around the word's first mermaid museum, or, for adults only, visit Windmill Creek Vineyard.
Read: Chesapeake by James Michener
Visit: Chesapeake Bay
In his renowned book, Chesapeake, James Michener tells stories of family and heritage by whisking us away to the shores of the Chesapeake Bay. From stories of Quakers and pirates, slaves and abolitionists, readers will enjoy this journey through American history. Chesapeake has been called "Michener's most ambitious work of fiction in theme and in scope."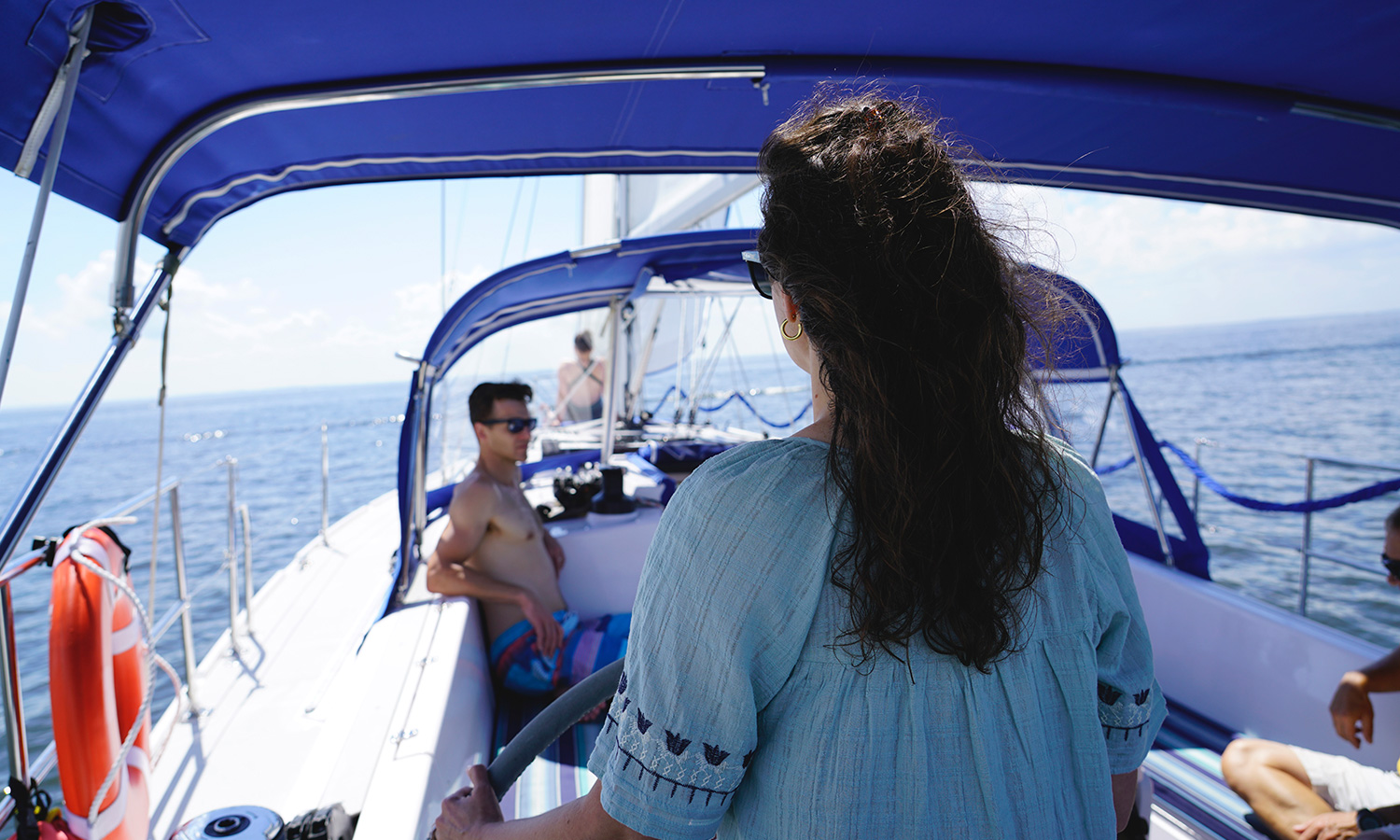 There is so much to explore along Michener's Chesapeake Bay. Drive over the Bay Bridge and mosey down to Bloody Point, the mark of Maryland's lowest altitude to see the Bloody Point Bar Lighthouse, or take the "Day on the Bay" Cruise on the Chesapeake from Annapolis to St. Michaels aboard a Watermark Cruise.
Visits: Baltimore
A former reporter for The Baltimore Sun, Laura Lippman has penned 20 crime and suspense novels set in her home city of Baltimore. "The one thing about Baltimore is it needs love, and if you're able to provide that, it feels good," Lippman said last year on "CBS This Morning." Tess Monaghan, the protagonist, is a detective, and the 11 novels featuring her character are set in Baltimore, a place where Lippman's work has been inextricably tied.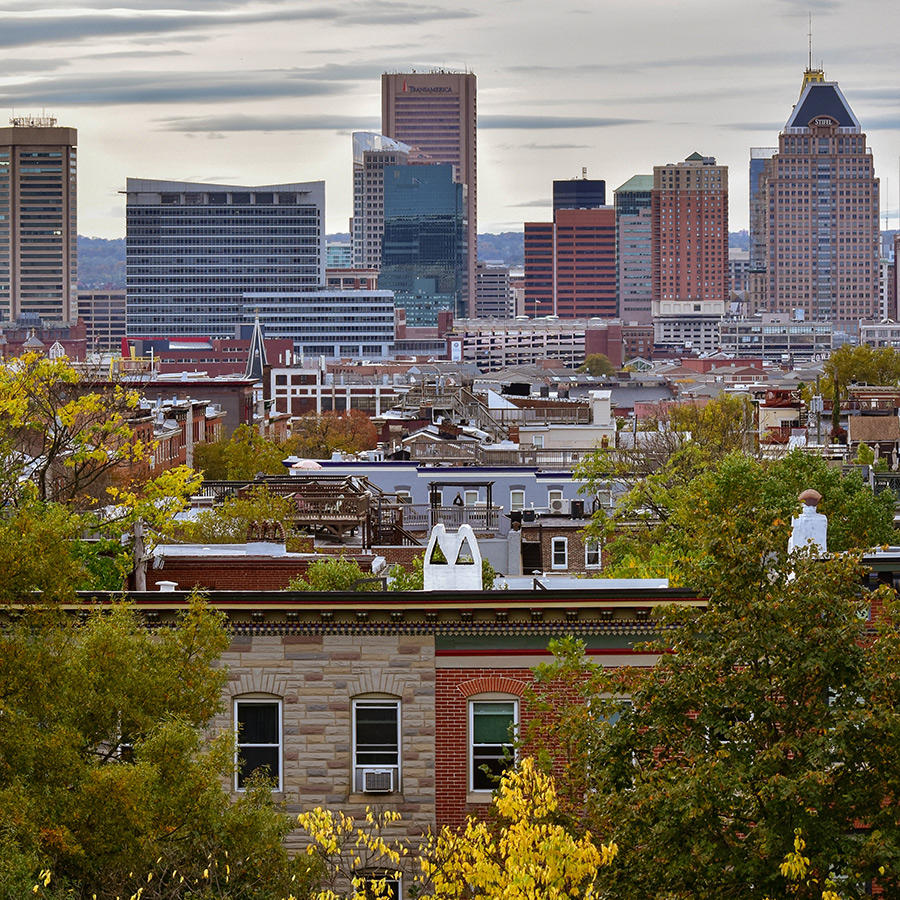 Places like Druid Hill Park and Fell's Point are featured in Lippman's books. If you're looking for action, suspense, and drama, try Lippman's series or any one of her other books. 
Visit: Bethesda
If you like to sink your teeth into a good adult mystery, Aggie Blum Thompson's book I Don't Forgive You is set in Bethesda, Maryland. Thompson was a crime reporter for years before turning to fiction writing. If you haven't spent time in Bethesda lately, there are several places worth visiting: McCrillis House and Gardens, the KID Museum, and Cabin John Regional Park. 
Visit: Frederick
Laura Kaye has written over 40 books in the genres of romance and exotic romance. She often sets her novels in Maryland, including her bestselling series, "Hard Ink," which is set in Baltimore with a few scenes in Annapolis, and "Raven Riders," which is set in Frederick, Maryland. Other books written by Kaye are set on the Chesapeake Bay and throughout the Delmarva region. According to Kaye's website, she enjoys "writing about places that she knows well and putting them in her books."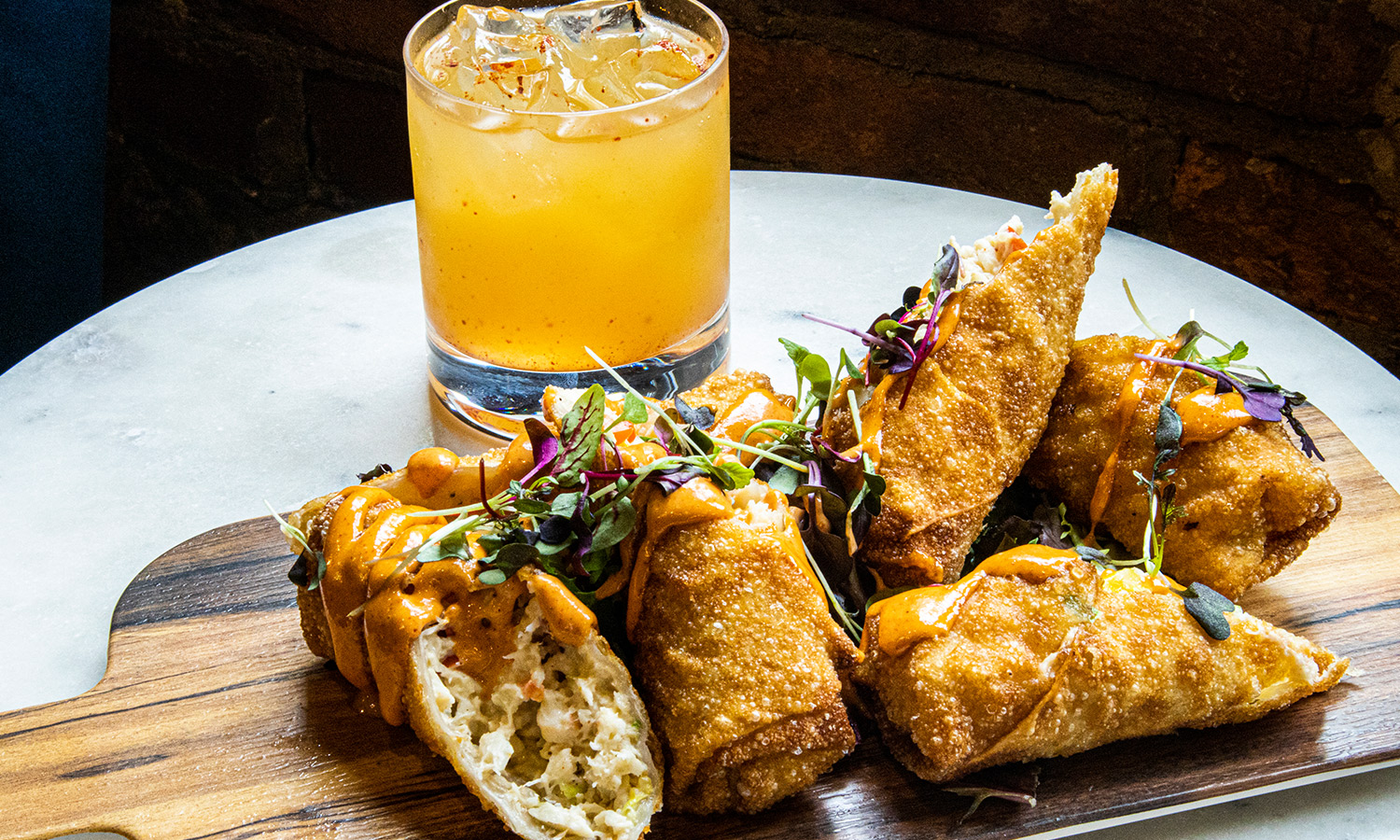 Visiting Frederick? Stop into The Curious Iguana, one of Maryland's many charming independent bookstores. There's plenty to do here in the "City of Clustered Spires," from vintage shopping to fine dining to Civil War trails. 
Visit: Baltimore 
Nonfiction Baltimore writer Jack Gilden's book Fast Ride: Spectacular Bid and the Undoing of a Sure Thing,  is a fascinating dive into Maryland horse racing in the late 1970s and focuses on Kentucky Derby winner Spectacular Bid. The horse resided in Maryland at Pimlico Race Course.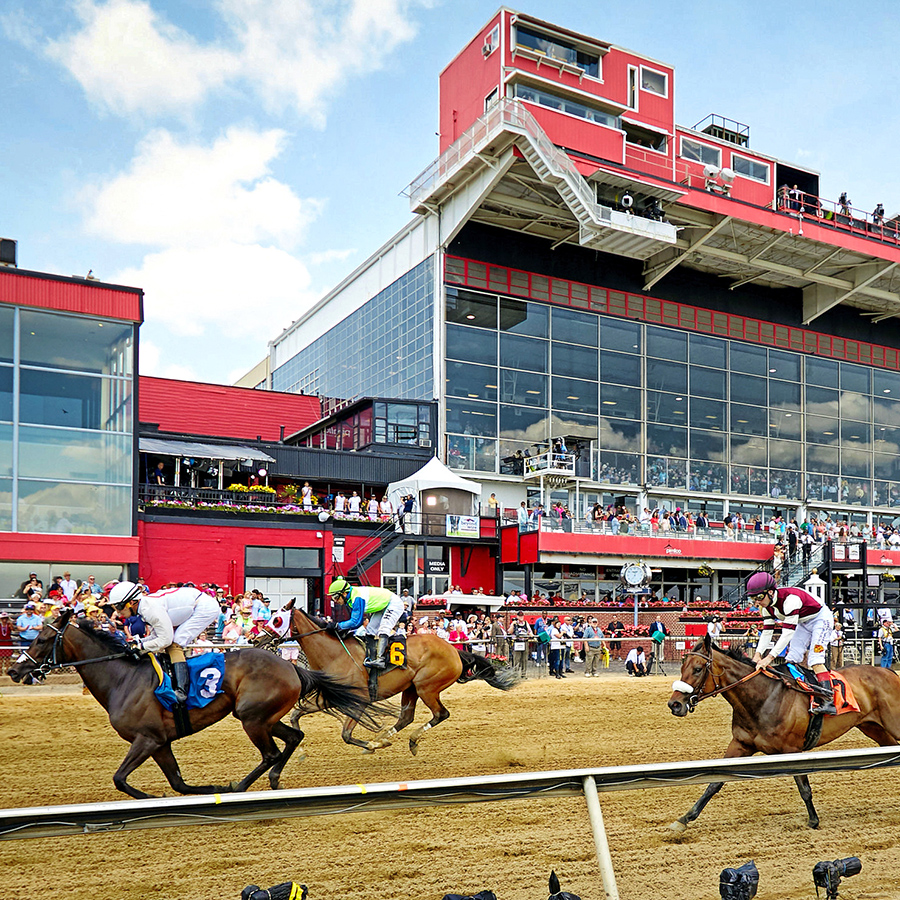 If you're looking for a captivating Baltimore story about a horse that came out of Pimlico, an owner from Baltimore, a teenage jockey from Dundalk, and a Hall-of-Fame Maryland trainer, you're in luck. This book documents the rapid rise and steep fall of the men, the horse, and the teenage boy.
Visit: Boonsboro 
Beloved romance author Nora Roberts enjoys setting her books in Maryland. With over 225 books to her name, she is one of Maryland's most prolific writers. A native of Boonsboro, Maryland, Roberts has set a romance trilogy in Boonsboro, a town where she and her husband own and operate the Inn Boonsboro, Turn the Page Bookstore, and a fitness center.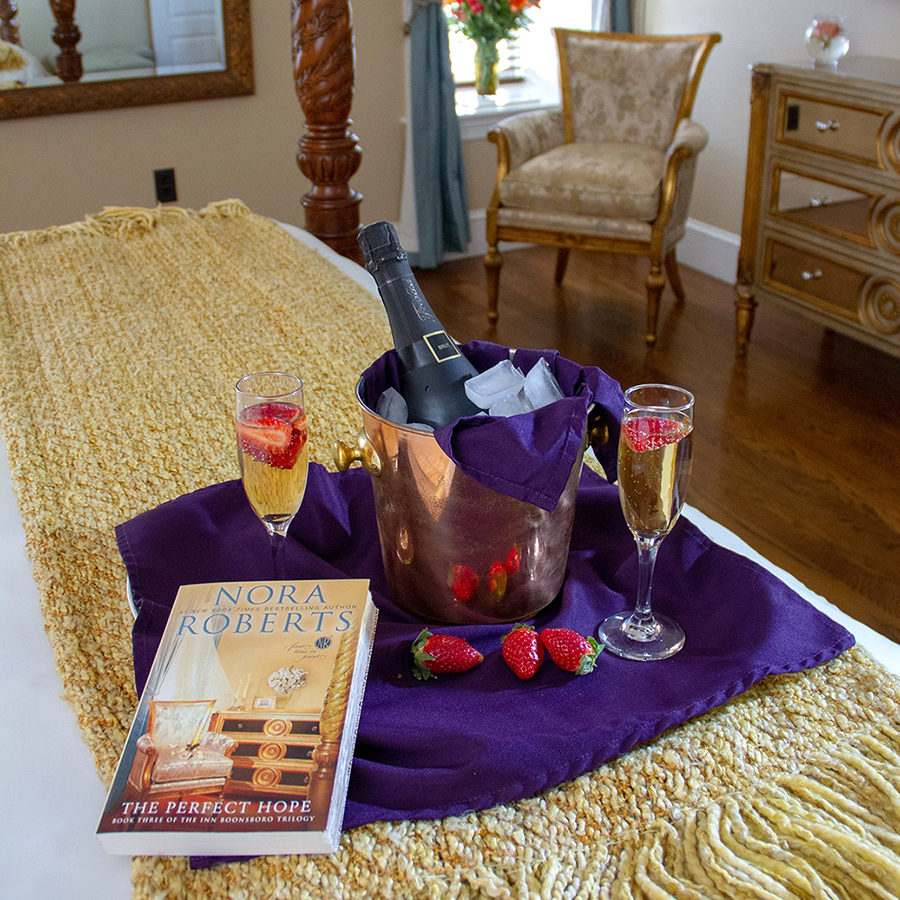 Along with her two sons, the family also owns two Boonsboro restaurants, Dan's Restaurant & Taphouse and Vesta Pizzeria & Family Restaurant. She also has a quartet set on the Chesapeake Bay.
Visit: Maryland's Eastern Shore
Yours truly has written seven novels, and four are set in Maryland. Inn Significant is set in Oxford. I love including real places in my work to make it feel authentic, such as the Scottish Highland Creamery, one of the best ice cream joints on the Eastern Shore.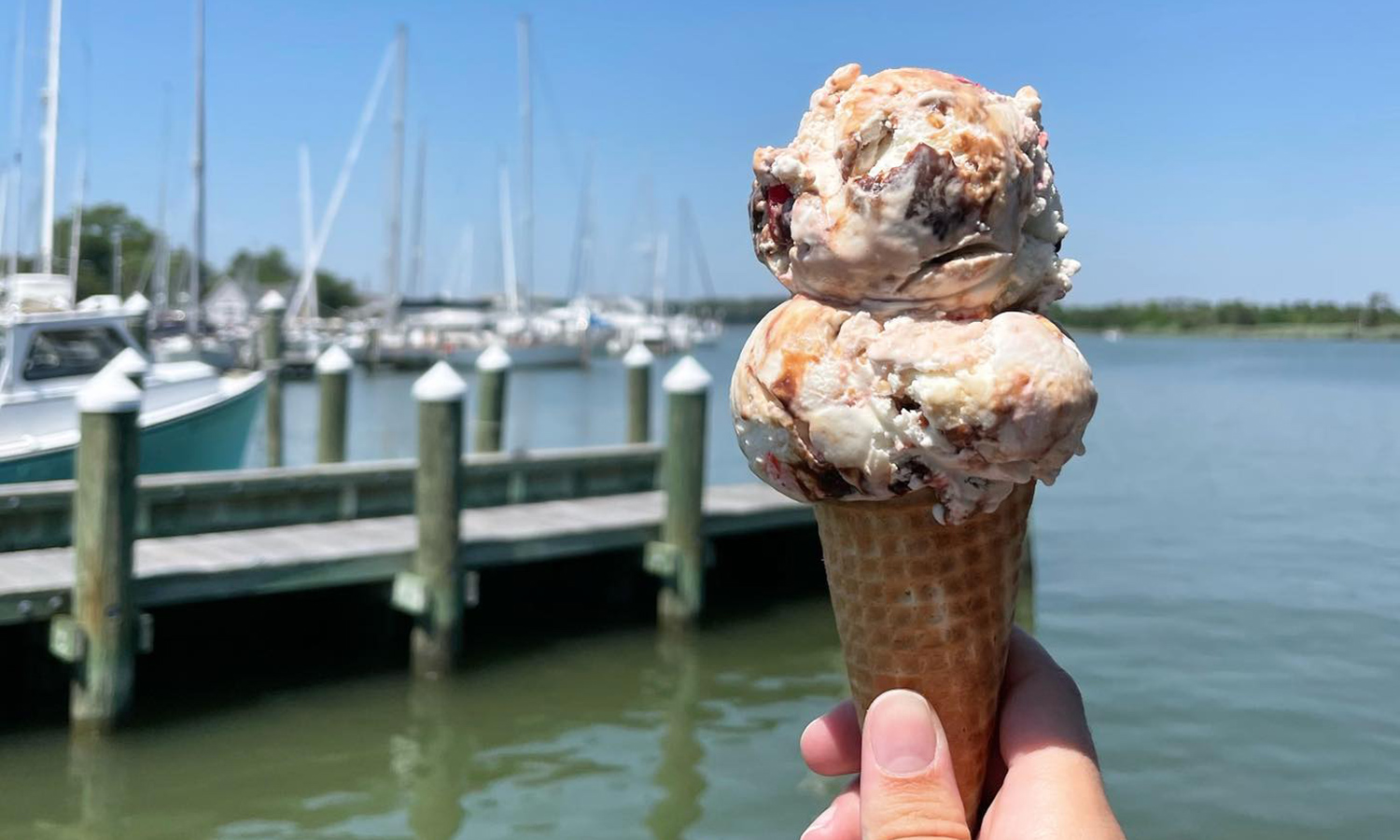 When authors decide to set their books in Maryland, they have a responsibility to describe the setting in the truest way. Truthfully, it is one of the most fun aspects of the research: spending time in locations all over our beautiful state just to make sure to get it right.
---
Lead Photo: Vintage Books & Fine Arts
Stephanie Verni is an Adjunct Professor of Communication at Stevenson University and the author of seven novels. She has taught a variety of communication courses, and she especially loved teaching courses in travel writing. A true Marylander, she enjoys writing about the beauty of her state and incorporating Maryland locations into her books. When she's not writing, you can find her on her boat cruising the Severn River with her family. She's on Instagram at @stephanieverniwrites