Fun Events are "Springing" Up in Maryland

Spring is my favorite season of the year. As such, I have an annual "signs of spring" countdown that marks time as winter fades and the weather warms, and spring events feature prominently on my list. Add some of these fun events to your own spring celebration this year!
Maryland Day—Anne Arundel County
March 25-27
Kick-off your spring event calendar by celebrating the founding of Maryland with a weekend of history! Over 20 locations will be open for free or just $1 around Anne Arundel County for Maryland Day. See the homes of our state's founding fathers, learn about Maryland's maritime history, and explore the area's parks and gardens.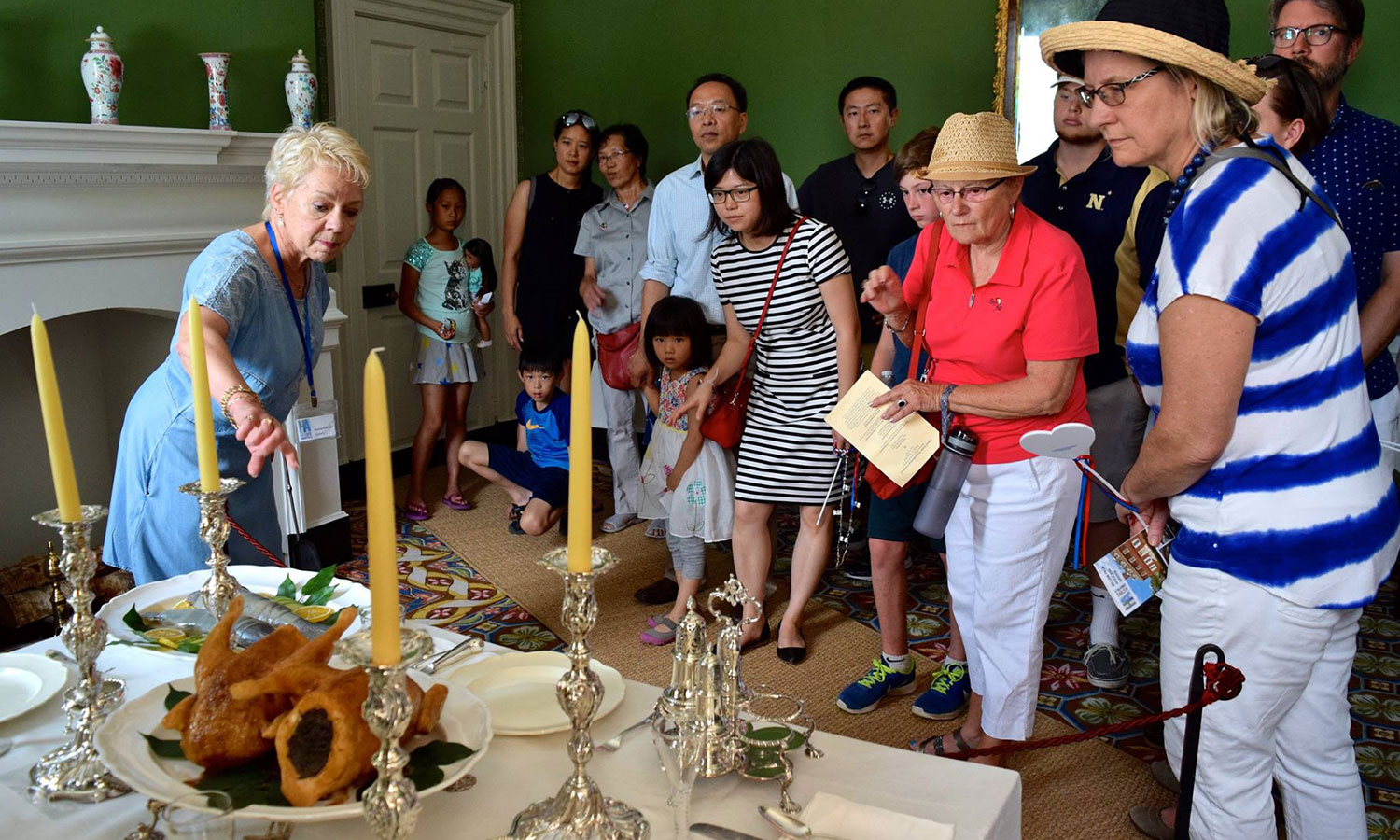 Next, taste the bounty of Maryland's waterways at O'Brien's Oyster Bar and Seafood Tavern. Located in its iconic red-brick building, the watering hole perched near City Dock has served patrons for over 200 years.
Art Walk—Chestertown
April 16
Stroll through the Arts & Entertainment District in Chestertown during their spring Arts Walk, one of three held each year. The galleries and studios in town swing open their doors and are joined by pop-up artists, to display their paintings, prints, photography, pottery, and jewelry. Vendors and musicians lend to the sense of celebration in this historic riverside town.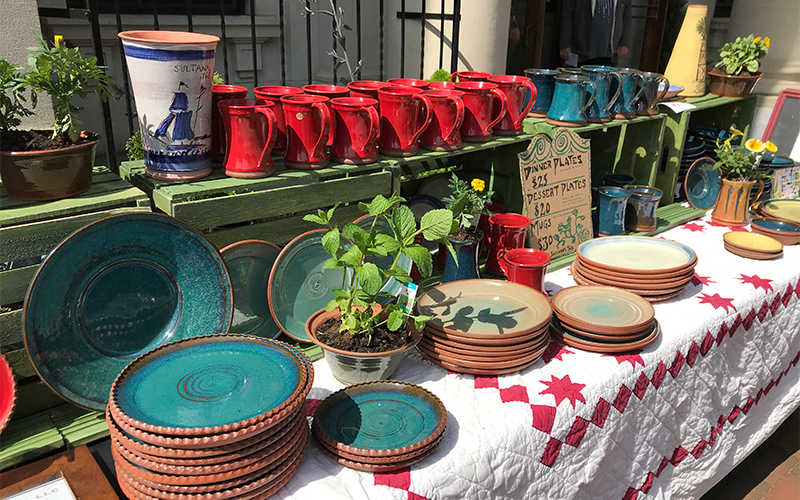 Chestertown is a foodie haven, so grab some grub at one of the local eateries and stock up on fresh flowers and produce at the Chesterstown Farmers Market.
Flower Mart—Baltimore
April 29-30
Baltimore's oldest free festival dates back to 1911 and is a sure sign that spring has arrived. Booths of flowers, plants, arts and crafts, food, music, and other delights line Mount Vernon, the historic neighborhood flanked by grand mansions and stately churches dating from the Gilded Age. You must try a Lemon Stick, Flower Mart's signature treat–a lemon sliced in half with a peppermint stick as a "straw."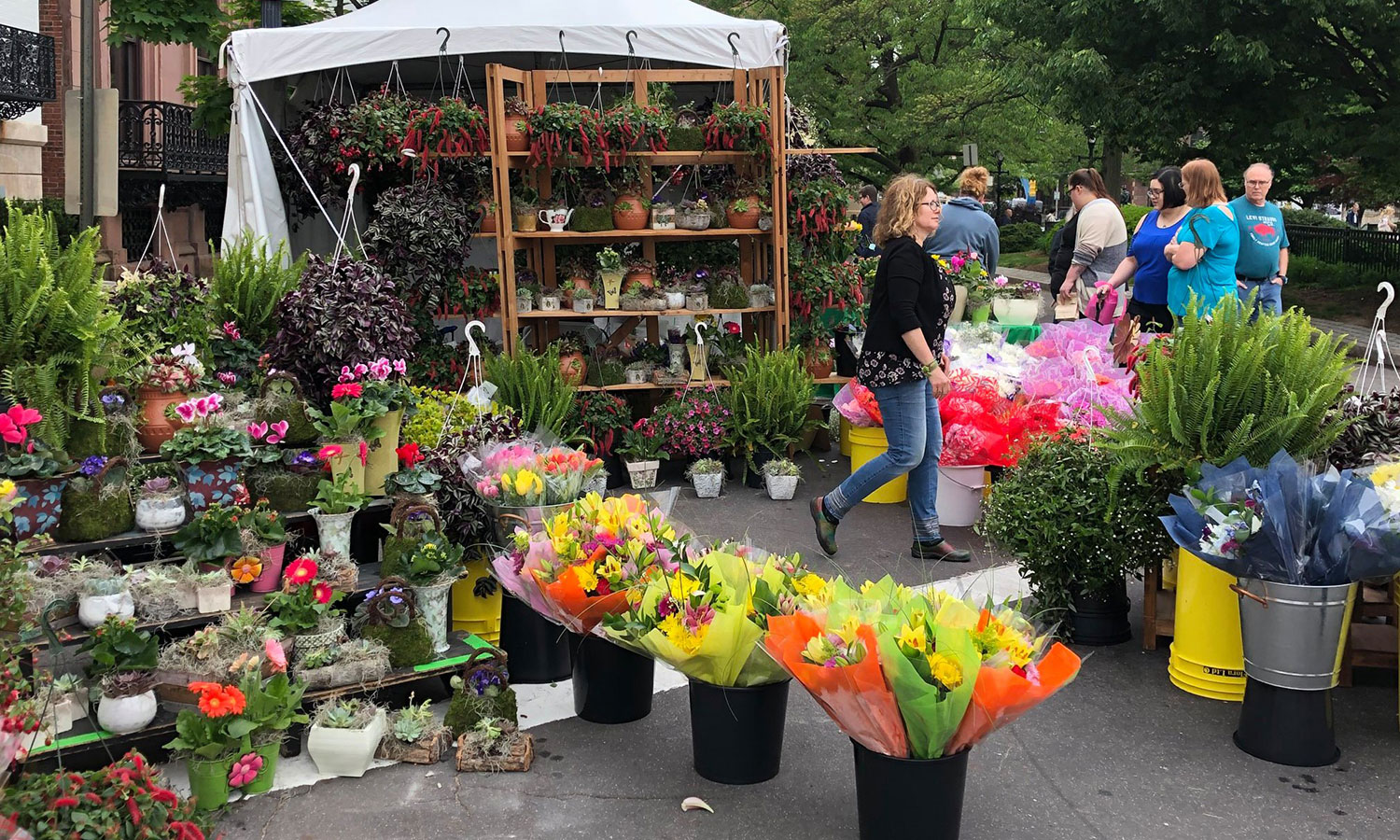 Mount Vernon is considered Charm City's arts district, so visit The Walters Art Museum or the Baltimore Symphony Orchestra at the Joseph Meyerhoff Symphony Hall while you are in the area.
Maryland International Kite Expo—Ocean City
April 29-May 1
Go fly a kite with hundreds of others on the sandy beaches of Ocean City during the Maryland International Kite Expo. Bring your own kite or buy a new one at The Kite Loft, the sponsor of this event. Stunt and power kite demonstrations, giant kites, and flying lessons are all available, along with all of the decadent edible treats the boardwalk can offer.
The ocean will probably be too cold for swimming, but you can never be bored at the beach! Rent bikes at Bike World, play mini-golf, and have an old-time photo taken with your family to remember your weekend.
Maryland House and Garden Pilgrimage—multiple locations
April 30 – Prince George's County
May 7 – Talbot County
May 14 – Baltimore County
May 21 – St. Mary's County
The Maryland House and Garden Pilgrimage open a handful of homes and gardens to the public for a day each spring. Ticket holders are able to explore each location and admire the spring flower displays and decor while borrowing inspiration for their own spaces. This spring event is taking place in four Maryland counties this year.
Take advantage of the opportunity to visit local merchants and food establishments in the area of your tour—you never know what delights you could find in a quaint town!
DelFest—Cumberland
May 26-29
Every family has its Memorial Day weekend traditions. In western Maryland, those traditions almost always include DelFest, the bluegrass and roots festival founded by music legend Del McCoury. Besides nonstop live music, you'll find a KidsZone, yoga, food and craft vendors, and an opportunity to learn from the masters. Many people camp on-site, but there are also hotels in the area.
The C&O Canal and the Great Allegheny Passage connect together in Cumberland. Go for a hike on one of these popular trails, shop at Canal Place, or hop aboard the Western Maryland Scenic Railroad.
Art in the Park—Westminster

June 4
Art in the Park has been providing the residents of Carroll County cultural delights for over 40 years. Always held the first Saturday of June, this spring event features a variety of artisans and vendors displaying their wares on the lawn of Westminster's City Hall. Food trucks, live music, and a free kid's craft make this an event for the whole family to enjoy.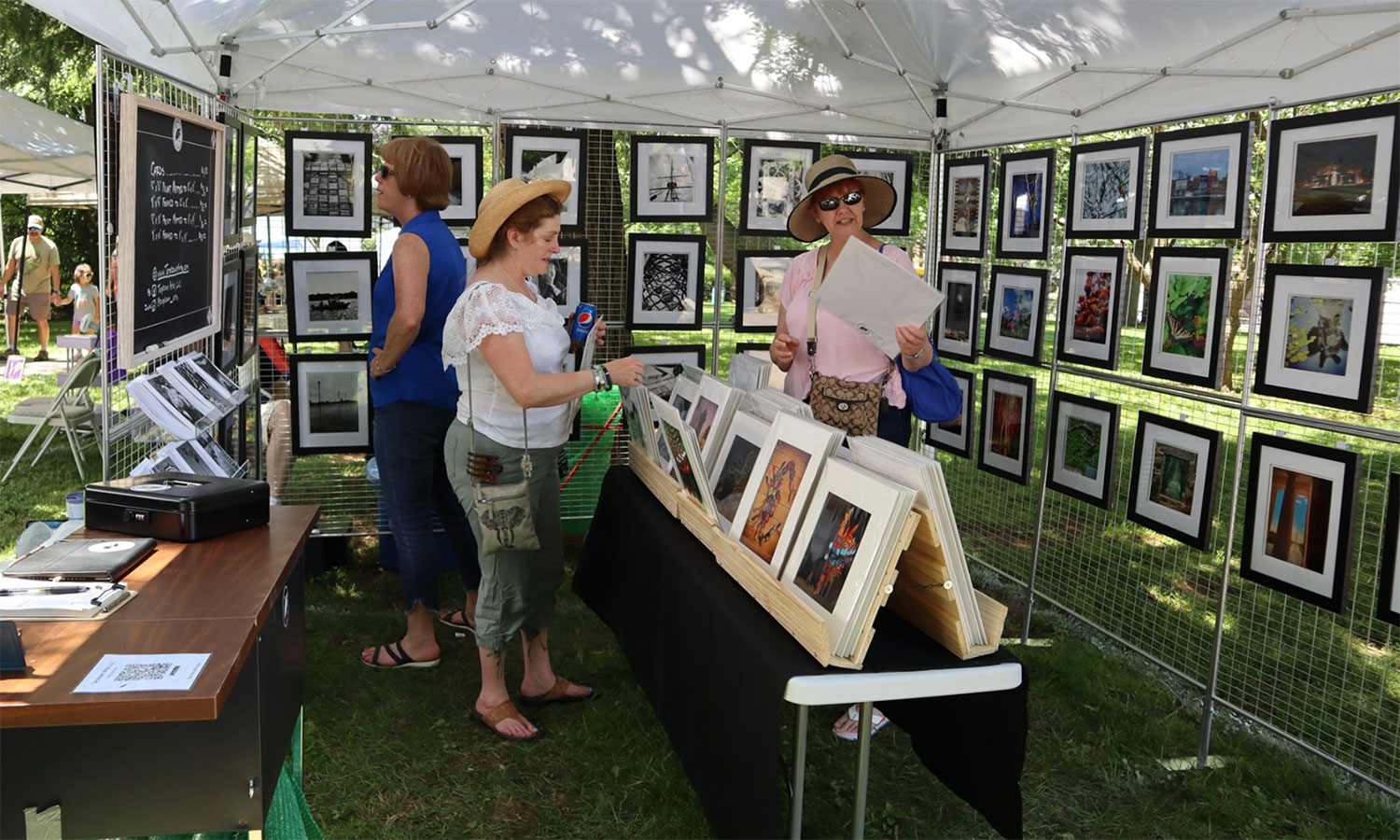 Head to the Carroll County Farm Museum next, a favorite of children of all ages. Explore a farmhouse, learn about the historic trades that kept Carroll County running in the nineteenth century, and visit the farmyard friends.
St. Mary's County Crab Festival—Leonardtown
June 11
Maryland's surest sign that spring is transitioning into summer is the arrival of crabs! Hosted by the Leonardtown Lions Club, the St. Mary's County Crab Festival will feature crab soup, crab cakes, and other seafood favorites alongside the treasured hard shells. After you've eaten your fill, check out the live music and craft vendors and stroll the classic car show.
Be sure to visit some of Leonardtown's destinations while you are in town, including Wharf Park and the Old Jail, or shop 'til you drop in the eclectic shops along Fenwick Street.
---
Lead Photo: Shelly Swanger Photography
Heidi Glatfelter Schlag is a marketer, history lover, and traveler who can often be found exploring museums, parks, small towns, and farms. She founded Culture-Link Communications, where she helps local nonprofits and small businesses build their brands. Heidi lives in Frederick, MD, with her husband and two dogs.